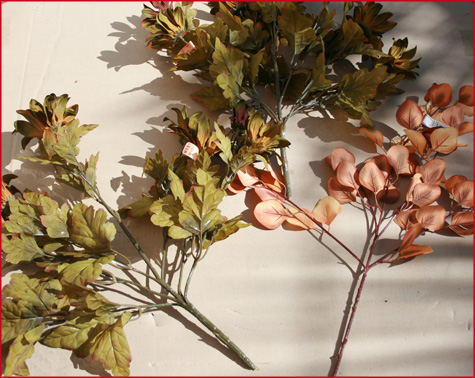 So I'm working on a spooky little centerpiece for the Halloween appetizer and dessert table at our party this Saturday and thought I'd try to create dead (as in pitch black dead) arrangements. I think the table will turn out great when it's all together!
I started with fake flowers from the local craft store and applied a generous coat of black spray paint to each side.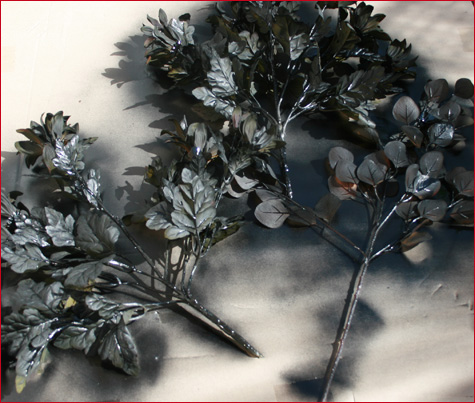 The focal point of the table will be a shadowy branch arrangement — and so I spray painted several long sets of branches to complete the look. Can't wait to see how it turns out!