Happy weekend! I'm going to make you sit through just a few more travel-related posts… I feel a little guilty because I know that reading about other people's vacations is not always the highlight of blogging, thank you for the patience as I attempt to unload and share all of the details and memories and images that are swimming through my head. They're so relevant and so fresh, I'm sure I'll lose them forever if I don't capture them in time right now! And this being the giant journal of sorts that is our family's life, I only hope I can indulge your interest with a few last posts on Spain and one giant, crazy post on Morocco. Plus, if you're ever interested in traveling to any of the three countries we visited (Ireland, Spain & Morocco), are on the search for tips on traveling with toddlers, for extended periods or on a budget, I hope that these travel posts will be of use!
Back to Spain. On day three of our time in Spain (more on days 1 & 2 here, PS that video has finally loaded!), we rented a car from the Barcelona train station (rather than straight from the airport to avoid crazy parking fees in the city) and began our road trip down the eastern coast.
Because we left Barcelona later in the day, we ended up finding an impromptu destination about two hours out of town for the night. I was thrilled to come across a 'Paradores', or restored castle (courtesy of the Spanish government) in Tortosa with lodging available!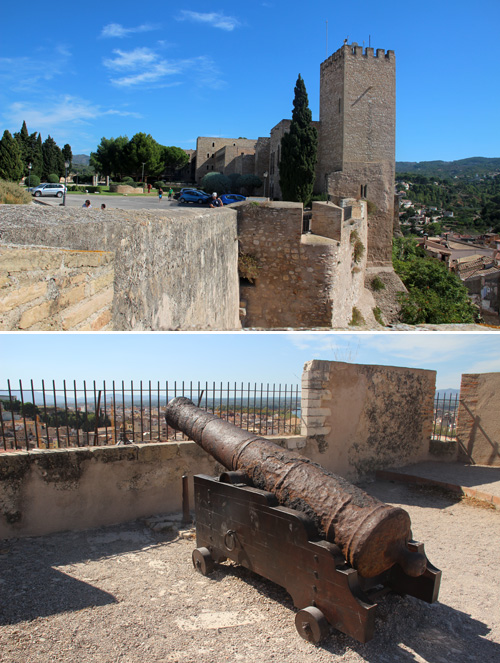 The ancient castle has been converted into a hotel and it's very neat to wander the hallways and various rooms as if you were an occupant hundreds of years ago. And check out the beautiful city!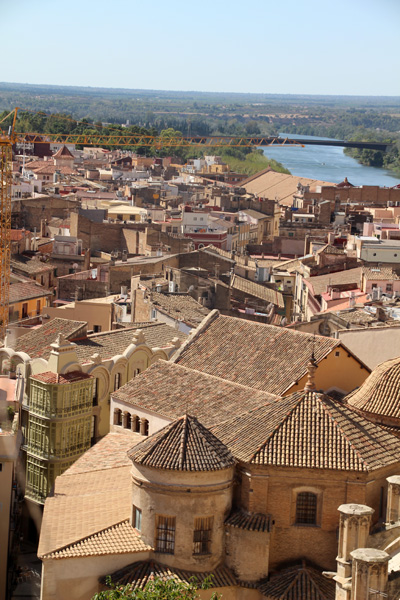 We probably wouldn't choose Tortosa as a city destination but I thought it was very cool to be lucky enough to try out a castle experience (the 'jovenes' rate to attract younger tourists didn't hurt!).
We continued our journey down to Valencia and enjoyed lunch and drinks in one of the main squares. I captured an angel in this shot.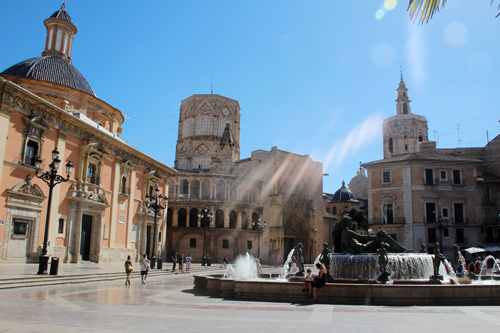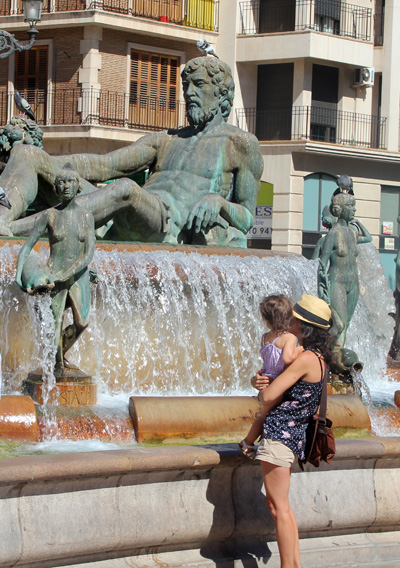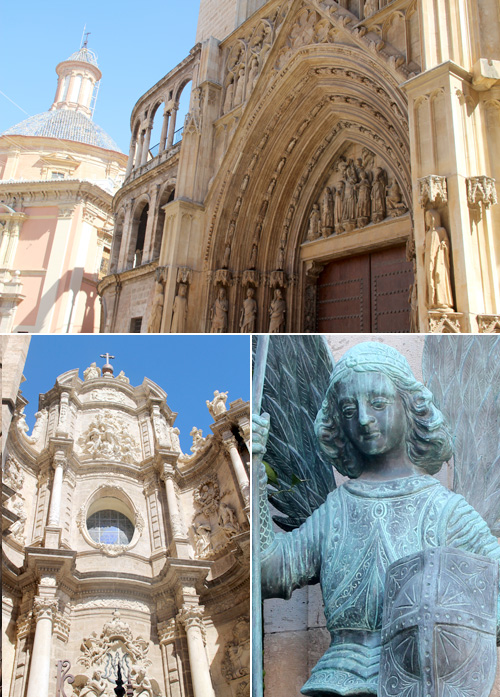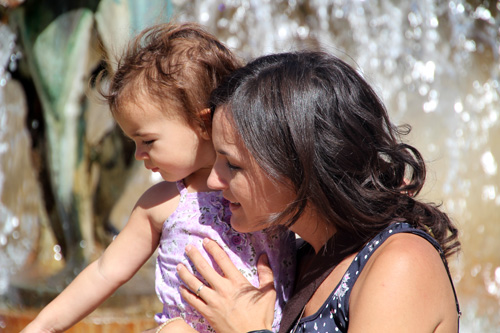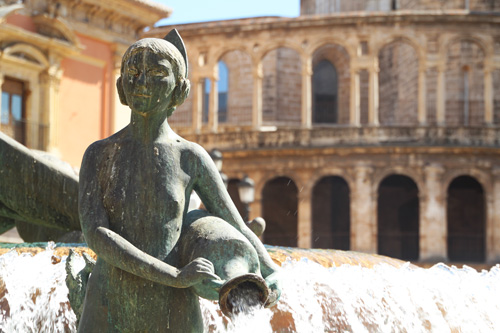 Olivia could have entertained herself in that square for hours! Running, chasing birds, visiting the fountain, saying hi to strangers.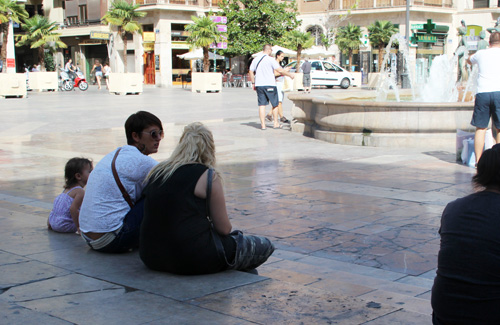 She would just sit herself down next to a group and lean in to be a part of the conversation until she was noticed. They would laugh and smile and she would smile back.
For the most part I'm happy to report that traveling with a toddler was not such a big deal, not in the ways you expect it to be, anyhow. We actually really really enjoyed being together as a family for such a consistent amount of time. But I'd be amiss if I didn't say that it had its share of toddler moments! like this one after Liv realized that the crepe was allll gone.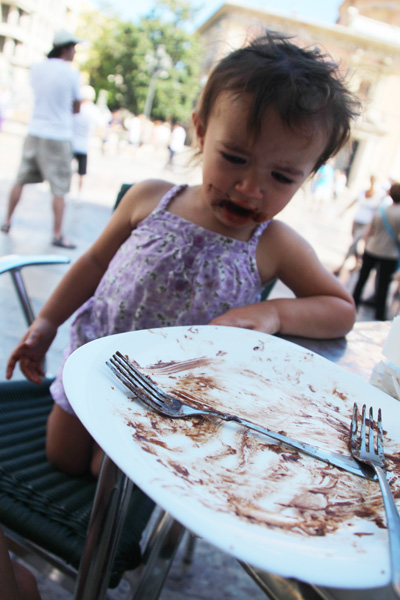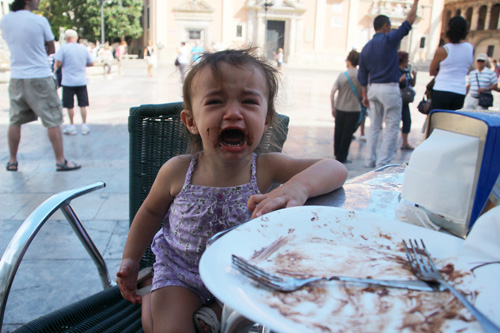 But shortly she was running with the birds in the square once again. You've just gotta roll with it.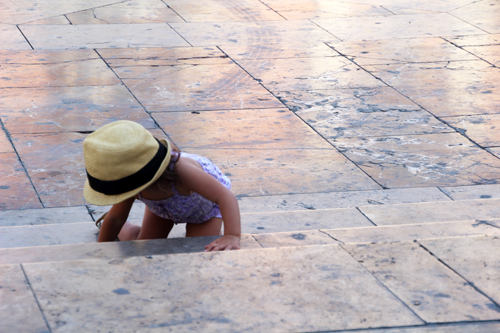 We wandered the streets, took funny pictures of our shadows (check out that Liv hair – she won't allow any rubber bands or bows or headbands, so it stays pretty crazy 99% of the time) and had a beautiful afternoon in the city!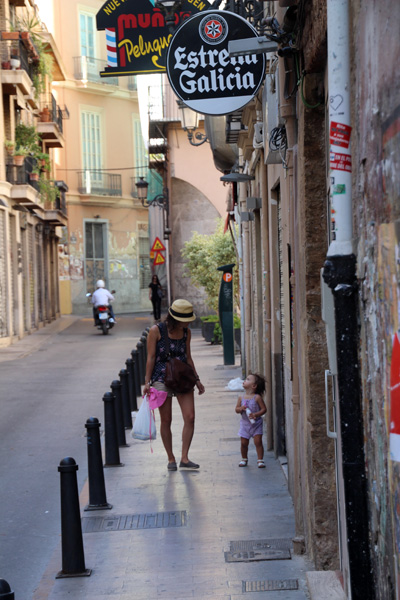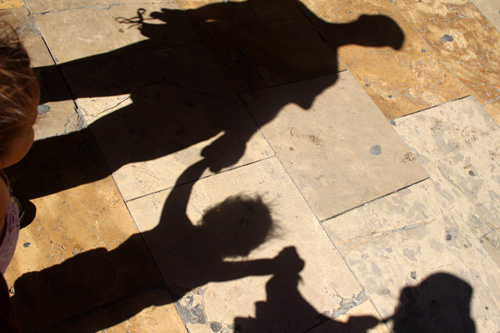 Hope you have a LOVELY weekend and see you soon! I have a new window seat project (involving and awesome fabric) to share from the kitchen… Have to take a few after shots this weekend.
More on our four week adventure starts here.