Hope you had a restful and relaxing few days with family and friends! I took a much needed break… no work, no computer, very little media (even on Black Friday!) and attempted to keep all focus on what I'm most thankful for – that awesome bunch of family that I'm so fortunate enough to have. BUT I snuck in a few online deals post-Thanksgiving, when everyone was in that nap/football/book reading zone. :)
I am also just about finished with my Christmas shopping list. I love to brainstorm, shop for and sometimes even make Christmas gifts, so these coming few weeks will be full of delicious fun (rubbing hands together with a twinkle in the eye). More so than usual, I'm hand making a good chunk this year and I'll keep you updated on my ideas over the next couple of weeks to see if some of them resonate with you, too.
First things first, Liv is getting a DIY kitchen so that she can 'cook' along side momma and dadda. Here's a peek at my inspiration.
Annie's awesome creation, (built from off-the-shelf home improvement store cabinets) complete with magnetic paint on the little fridge and a soap dispenser as a working sink.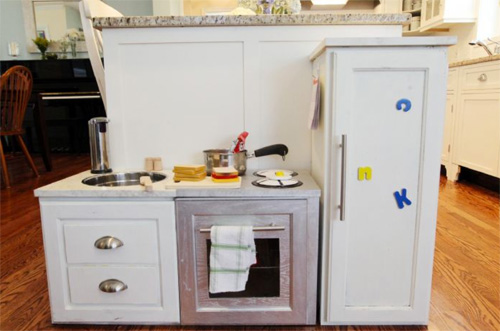 Carla's Ikea hack (previously two MALM nightstands), I love the little tile backsplash!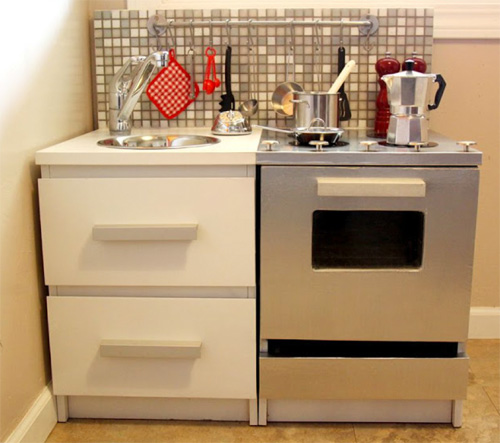 Holly designed a play kitchen with vintage knobs and a sweet little shelf to hold tea cups and what not…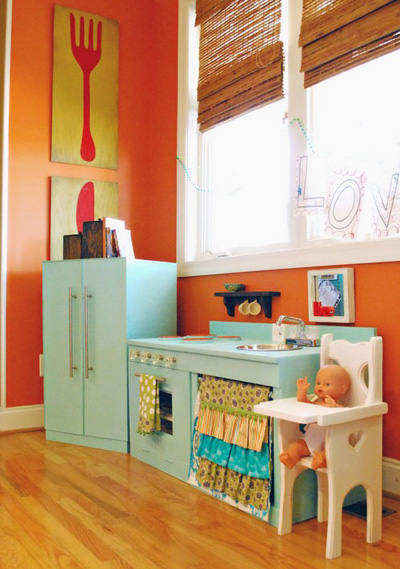 Love Jane's chalkboard detail and those little legs!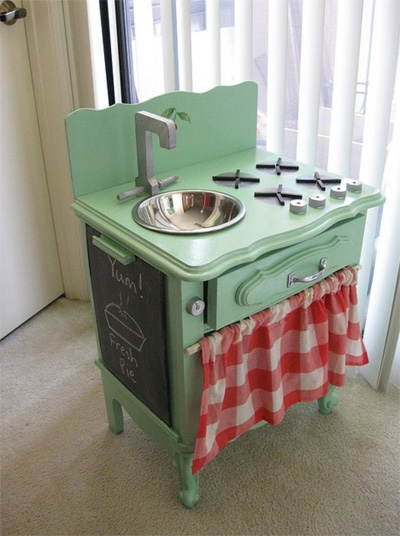 Don't have the original post for this one… Pinterest leads me here. I love the little burners and the oven.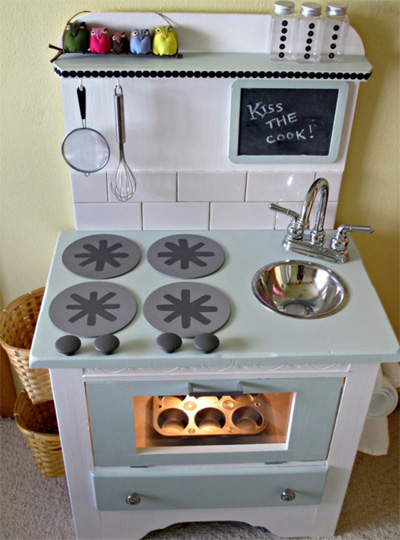 This looks like it used to be a changing table! Perty clever.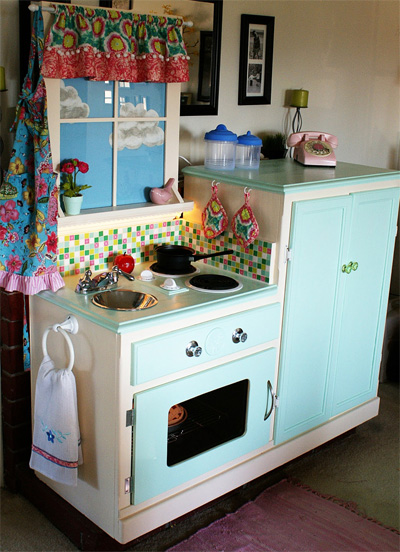 Loving this modern kitchen Ikea hack, too!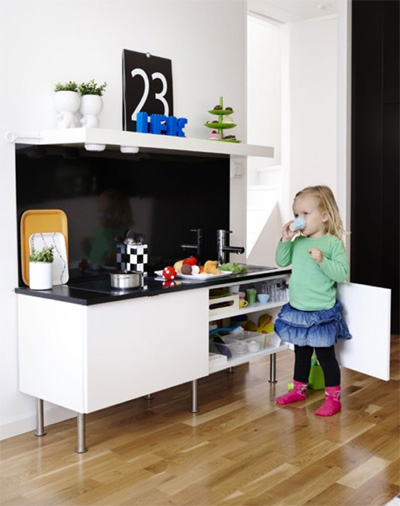 Finally, this YHL kitchen is full of cute ideas on how to make a cabinet makeover both pretty and functional.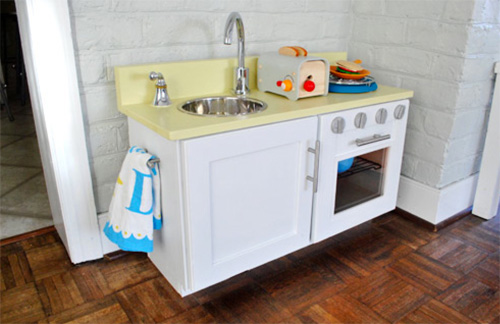 So many fun ideas :), four weeks to build. Will keep you posted.