Sending you a little sunshine love from the beautiful coast today with this soon-to-be-Spring weather! I still envy you snow birds out there. There is much to enjoy and love about year round sunshine, but a change in season isn't one of those things!
How do you feel about trends? I'm usually all for wearing what you feel most comfortable in, but you have to admit that sometimes it's fun to jump on the bandwagon of what all the latest favorites are. I have three little style boards to share with round ups of a few of my favorite classic items, plus a few favorite spring trends!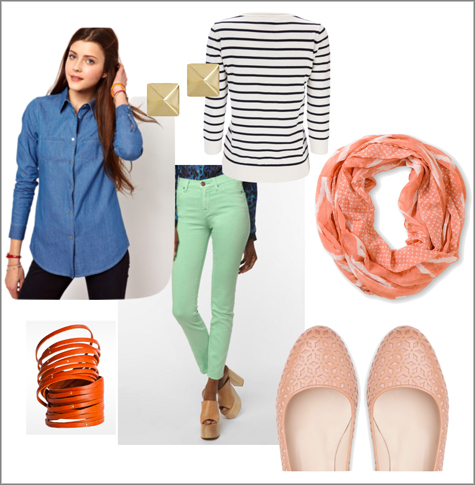 First up, an ideaboard dedicated to denim + pastel (love those two mixed together) plus a few of my fall back favorites in the form of an infinity scarf, cutout flats, stacked bracelets and a striped sweater to top it all off with. Actually, I love the look of collared shirts poking out from underneath classic crew neck sweaters these days, and it's perfect for this weather transition that we're experiencing.
Oh little shift dress! You are all the rage right now and I have a feeling you and I will be close friends this summer as my belly bump gets larger and larger, and your undefined waist looks more and more appealing. This is a total splurge, if-money-were-of-no-concern board as most of the items I picked out to accessorize this chic little $79 dress are waaaay over budget :). Couldn't help myself with those awesomely daring cut out heels and the oversized striped boyfriend cardigan (to help it all feel a bit more casual).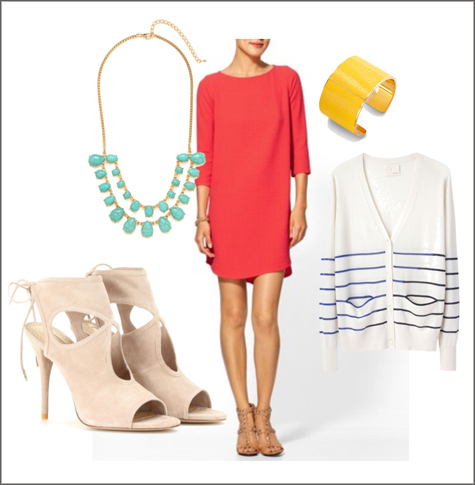 Last but not least, a maternity board that I'm actually loving on a very regular basis. So happy that Anna Kate turned me on to these Asos stretchy jeans (that are unbelievably comfortable – like sweats – and perfect for a heavy belly) and I've been pairing them lately with slouchy cardigans and shawls. The grey one below is on a magical wish list, but this is the one that I've lately been running into the ground. And those Dolce Vita suede booties! Picked them up at Macy's at 50% off and they make for a very comfy addition to wear around town. I feel a little less like a giant balloon and a little more in (comfy + cozy) style. Long tanks, you are also my saving grace.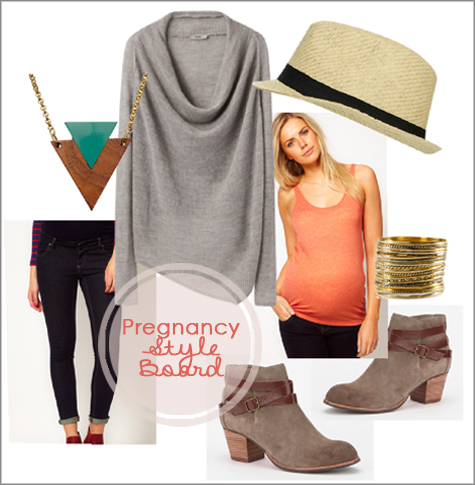 Spring, we're ready for you!!
As always, you can find all style boards plus pricing, sourcing for everything mentioned right here!