I'm not much for the scary version of Halloween. I definitely prefer the cute, cuddly, smiling kitty cat costumes and jack-o-lanterns Halloween (hence Liv and Taylor's costumes), but I totally get the fun behind spooky decorations and ghoulish good eats (especially when you're crafting jello worms out of straws). Here are a few (milder) ideas from 'round the web!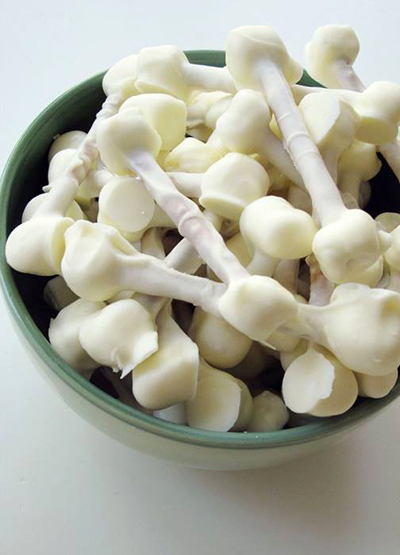 Above, marshmallows + pretzel sticks + white chocolate? Bones!
Below, adorable (and weird) costumes for babies – the picnic basket in this costume roundup even caused me to rethink Taylor's cocoon.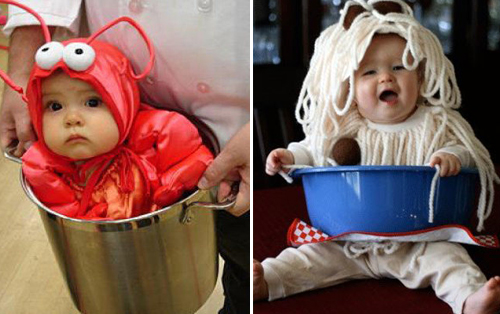 Awesome bloody Shirley Temples! Syringes can be purchased via Amazon.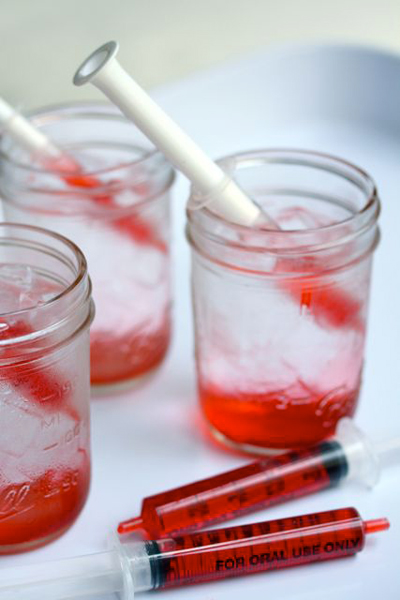 Blood red punch with spider ice cubes? So clever and sounds so easy.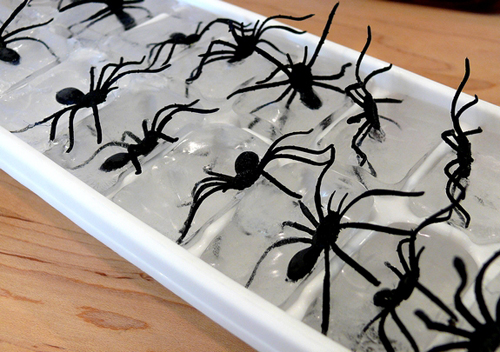 These remind me of the chocolate coffee spoons I created back here, but I love the Halloween twist.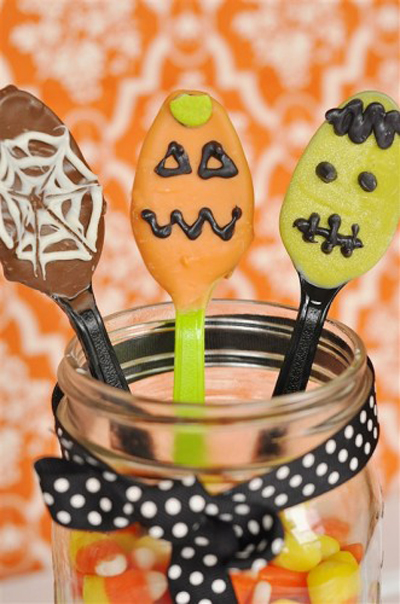 Are those spooky eyes in the bushes? Here are two different ways to create theme! Cardstock and paper towel tubes.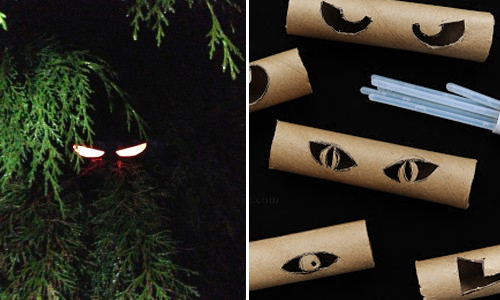 A few of my favorite past Halloween decorations include yarn covered and gold dipped pumpkins: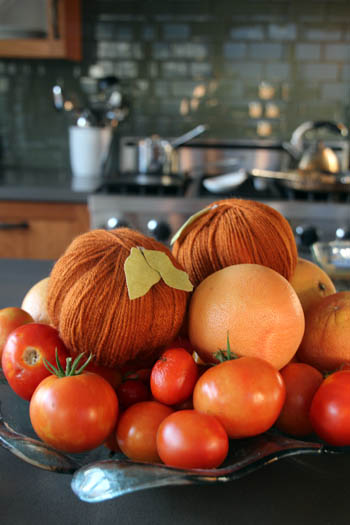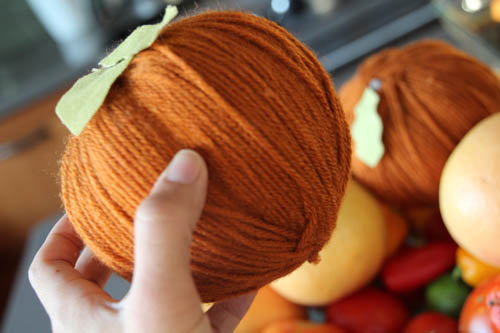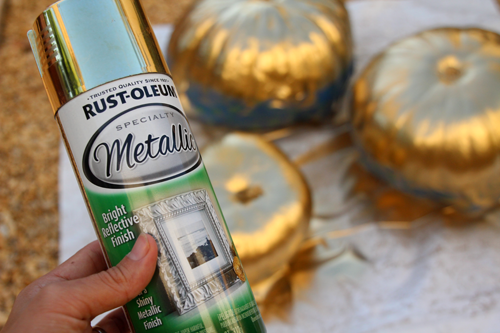 And mini place cards!
Check out all of the Halloween ideas chronicled on the blog here.