Happy Monday! Today I'm handing the reigns over to guest contributor Anna Kate of Home Away From Home as she shares one of her favorite cool weather looks this season (want to check out all of our posted style boards? Head on over to here).
Before I start though, I wanted to take a moment to share AK's contributions to my little Momma Musings series back during the month that I had Taylor. I was honored to have about a dozen or so female bloggers step up to share some of their favorite parts of mom-hood while I was busy getting acquainted with the little one (and learning to function on three hour chunks of sleep).
I've been anxiously waiting to share Anna Kate's motherhood tips for her next guest post and her answers are awesome, and because she included the cutest animated gif!

1. What is your favorite (and perhaps most unexpected) part of mommyhood? How much I love it! I wanted to be a mama all my life. When I was a little girl my mom would catch me with my dolls stuffed under my shirt, playing mama. I always knew I was made to be a mom, and I knew I would love being a mama so much, but every day I'm surprised by the intense, all-consuming love I feel for my baby boy. I tell him all the time that no one has ever loved anyone as much as I love him, and every time I say it, I mean it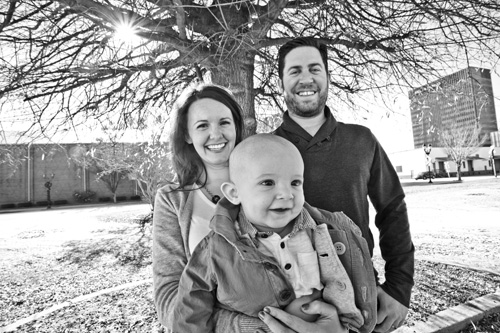 2. What is/was one baby/nursery item you can't/couldn't have lived without? I couldn't pick just one, so I've narrowed my couldn't (okay..can't) live without items to our white noise machine and our Wubbanubs. We don't get much sleep since Emmett was born, so anything that helps him sleep just a little bit better is essential!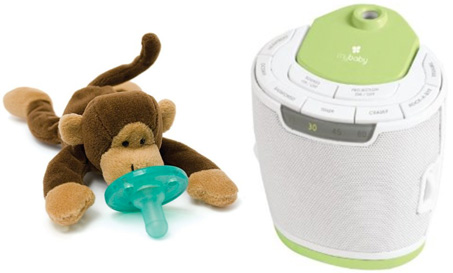 This is the best.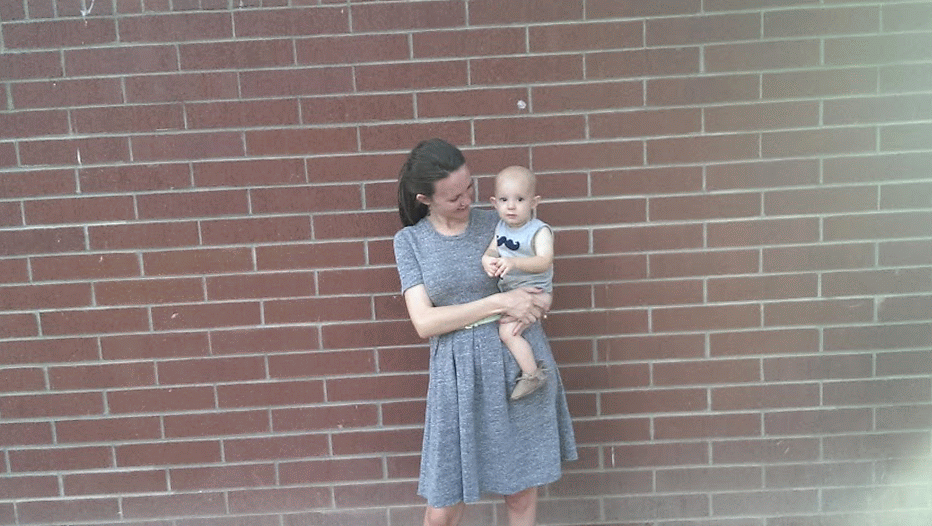 Such an adorable family! Alright, on to today's style board. Take it from here, Anna Kate.
**********************************************************
I'm shopping on a budget lately, so I've been relying heavily on Gap and their weekly 30% off sales. I picked up these pants recently on sale, and they've become my new weekend uniform. Paired with a comfy t-shirt and cardigan, I can manage to look put together while running errands, folding laundry, or chasing Emmett at the park. If we're meeting friends for happy hour, I throw on some earrings and special flats and feel ready to go!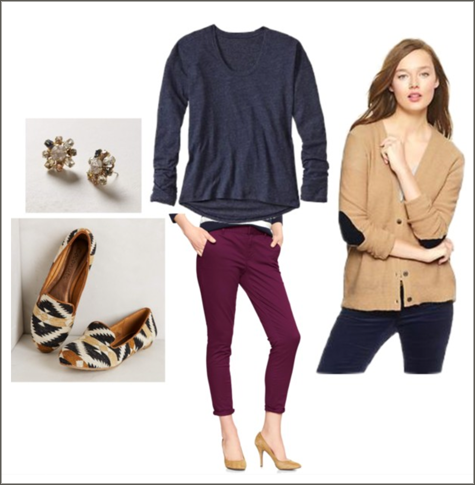 **********************************************************
You can find all featured style boards (as well as all sourcing and price info) in the blog's style board lightbox section.
Thank you to Anna Kate for the inspiration. I love the entire board but I'm adding the cropped pants and elbow patch sweater to my winter list. To check out Anna Kate in her own space, I've added this button to the sidebar: