Remember how I made a few photo overlays for Christmas? So super simple and perfect for family. I came up with two Valentine's Day photo overlays to act as little love notes to our grandparents (these are in the mail today) and as a quick update on the girls.
If you're feeling sentimental, be sure to check out the instructions on how to use these with the free online tool Pixlr. They can then be printed on your home computer with photo paper or sent to your local Costco, RiteAid, etc for same day processing.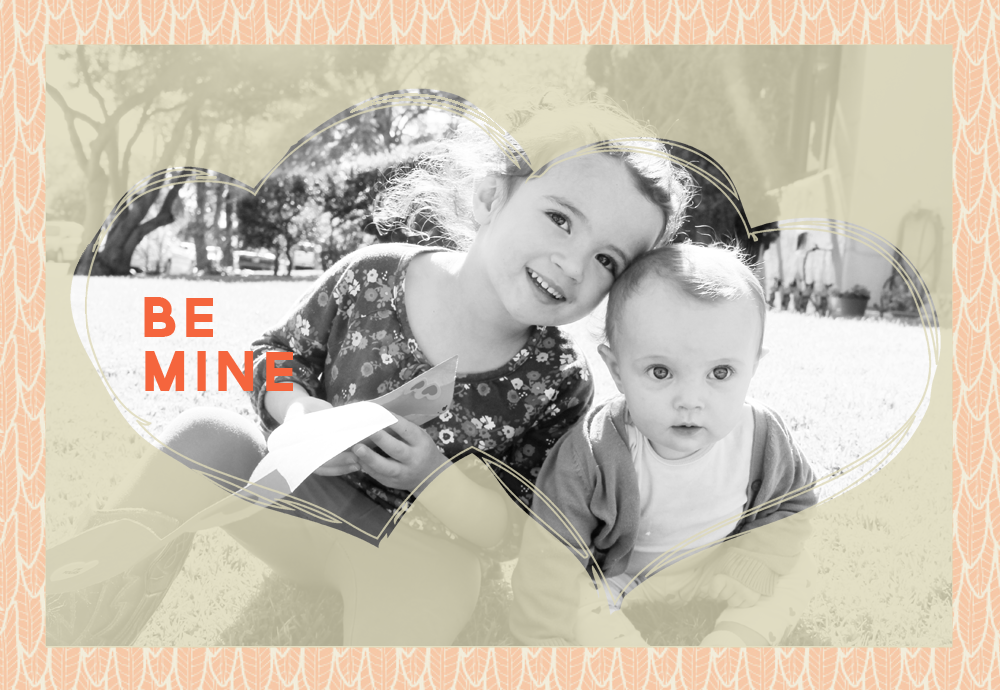 Above is my example with my double heart overlay in salmon and almond (download by right clicking here), here's how it will look when you download:
The white above is transparent so that you can then use Pxlr to add your own photo. The overlay simply 'lays' on top of the photo, I've taken care of all of the transparency for you. I added the Be Mine myself, feel free to add your own message!
Here's the same double heart overlay style in a different pattern: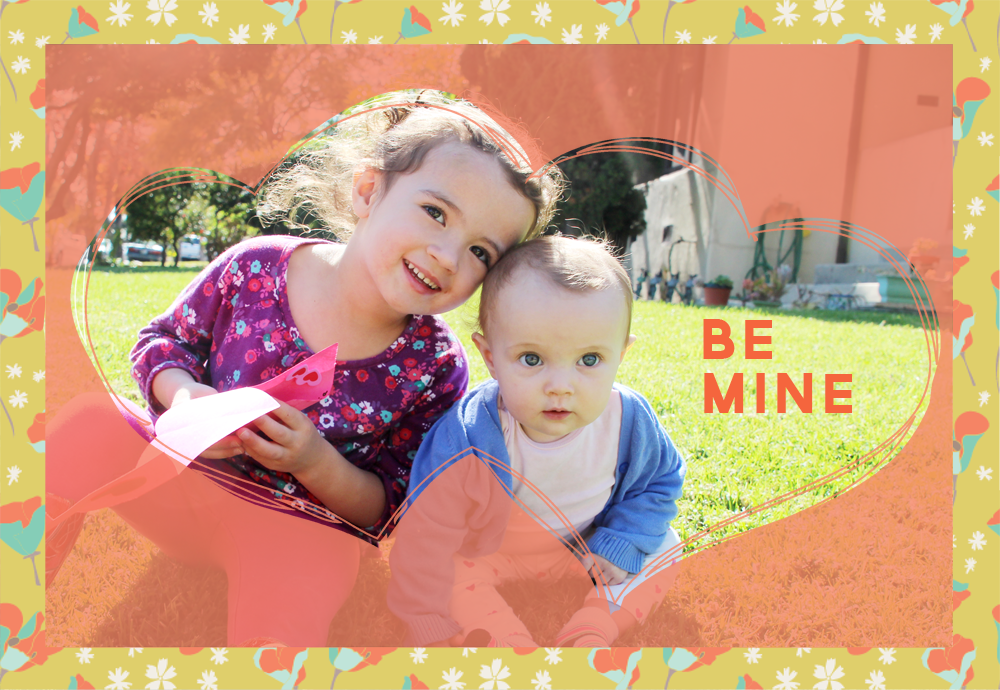 Download the double heart overlay in mustard and salmon here (don't forget to right click and save file as).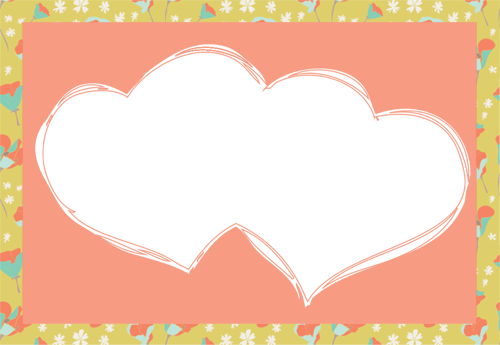 The patterned backgrounds are from Roost, the rest of the artwork is mine, but feel free to share and spread the Valentine's Day love <3!
Side note: please email me with any questions that you might have (or leave a comment) so that I can fix any kinks with the above process. These new overlays are sort of projects-in-progress at the moment!
Links to share: more incredibly adorable Valentine's Day downloads by the talented Nina here. And all I have to say about this is Yum.