I have more recently started to explore cocktails. I've always enjoyed a nice cocktail, but I've never really taken the time to learn the whys and hows and whats in creating them. Except maybe for this homemade kahlua from Christmas of last year and a truly homemade White Russian.
Warmer weather calls for something a bit cooler and I've found my new hook…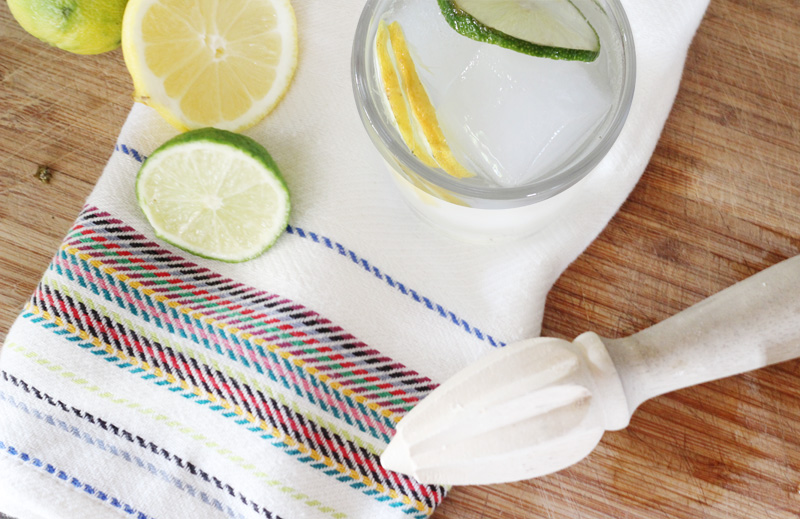 I won't pretend to know an incredible amount about what I say next, but I will confirm that this is one of the best (and easy to make) cocktails that I've enjoyed at home. This gin and tonic is not just any gin and tonic – it's the big sister of that go-to bar drink from back when you had just graduated college and suddenly needed a better well drink than the ol' rum and coke.
This is the grown up version of a gin and tonic and it's really rather delicious.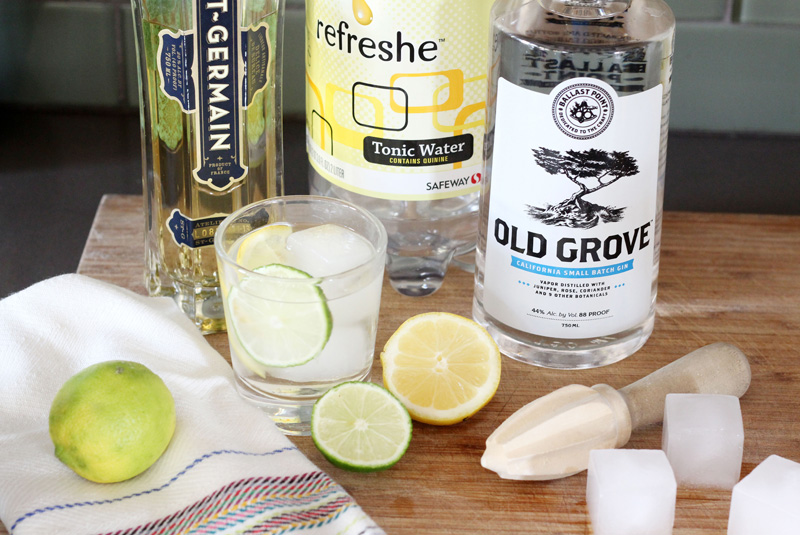 Secret here? A splash of St. Germain (the perfect 'splash' liqueur) and a blend of both lime and lemon juices.
A gin & tonic is the perfect transition into spring – it's light and crisp and refreshing. It's nice to enjoy with dinner or by the pool. Squeeze in a bit of fresh orange juice and you've turned it into the perfect brunch drink.
A Really Great Gin & Tonic Recipe
1 part top shelf gin
2 parts tonic
squeeze of lime juice & lemon juice
splash of St. Germain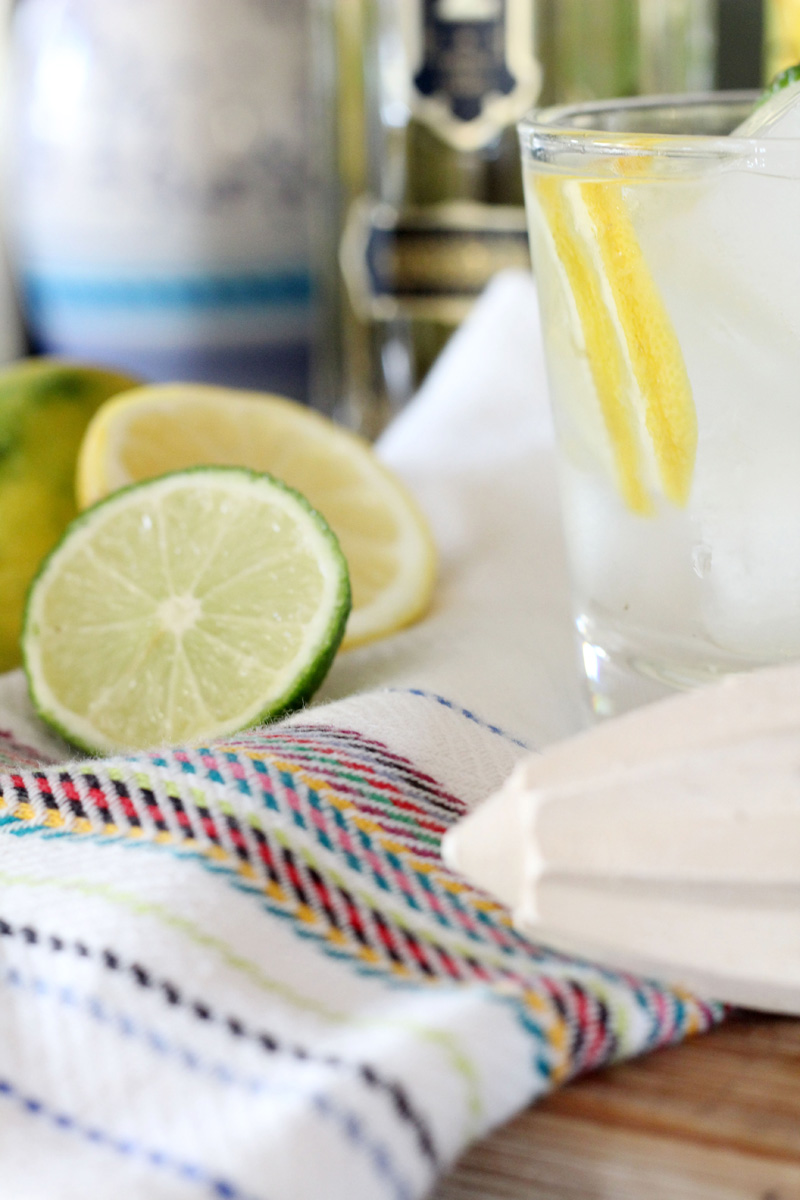 On a side note, I dig cool ice cube trays. Totally takes cocktail hour to a new level. I have round ones, stir stick-style trays and these favorite square cube versions: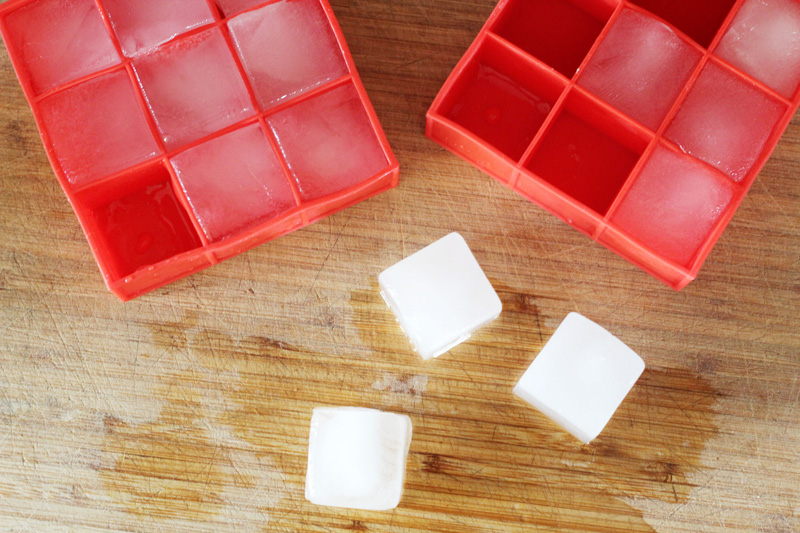 Do you prefer a sweet/savory/spicy/refreshing cocktail or a nice glass of wine? Do you indulge at home or save it for the mixology professionals at the restaurants? Warning: this one is yummy.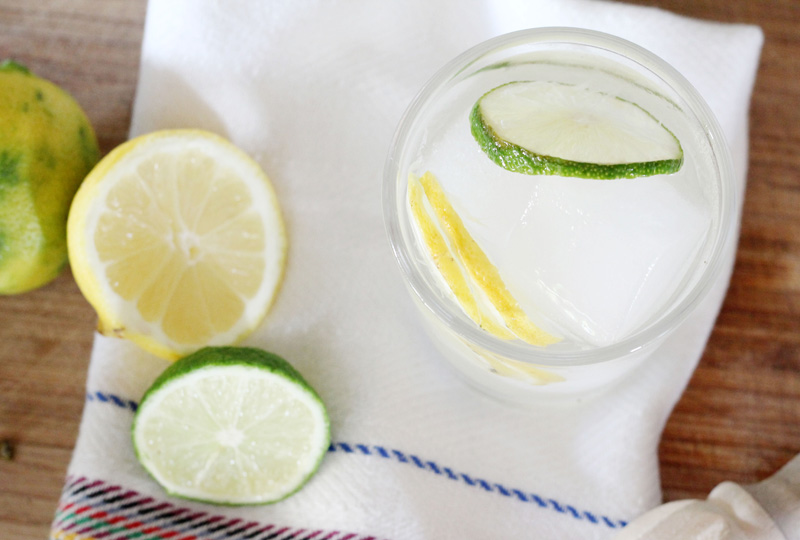 PS you can find a round up of recipes (including a few more beverages for spring) right here.
On another note – how was your weekend? We were supposed to travel for a wedding and then Kevin had a last-minute, out-of-the-blue work issue he had to take care of and we ended up staying back (I don't think I've ever had to cancel our rsvp for a wedding, it's a terrible feeling. Especially last minute). That led to a lazy Saturday, a yummy bbq and a hike around a mucky lake on Sunday.