Happy new year! It's hard to believe that 2014 has come to a close. I will remember it by its craziness, for the lessons it provided in practicing patience, as the year that reminded me to 'capture all of the little moments' and to truly appreciate the here and now.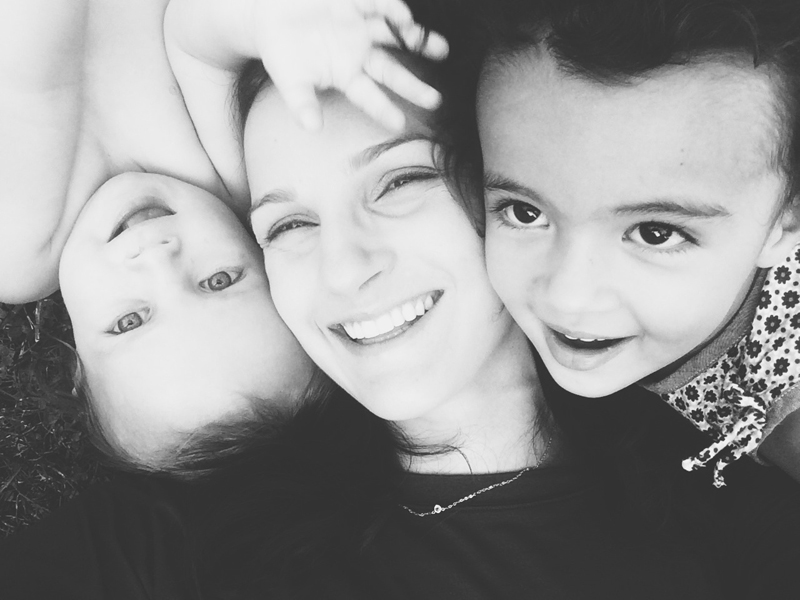 We didn't take on any crazy huge home renovation projects as we have with the previous few years (we're reserving that madness for two weeks after the new baby arrives ;)) and there were no major life changes that rocked our world (also reserving that for when the new baby arrives), but it was a year that brought with it a lot of need for adjustment.
Kevin transitioned from student/entrepreneur to full-time employment with an architecture firm, and practiced for most of the year figuring out ways to keep his small catering business alive by working nights and weekends. With that I truly began to understand the meaning of what it meant to be a full-time working, full-time mom, mom. That meant lots of late, late nights; lots of juggling conference calls and park time and sitters; lots of learning to utilize every spare minute (lunch time becomes carpooling between preschool and nanny, prepping for dinner becomes crock pot + cleaning whole house + involving Liv and T in as much as possible). We survived. We learned a lot. We learned to make difficult priority decisions.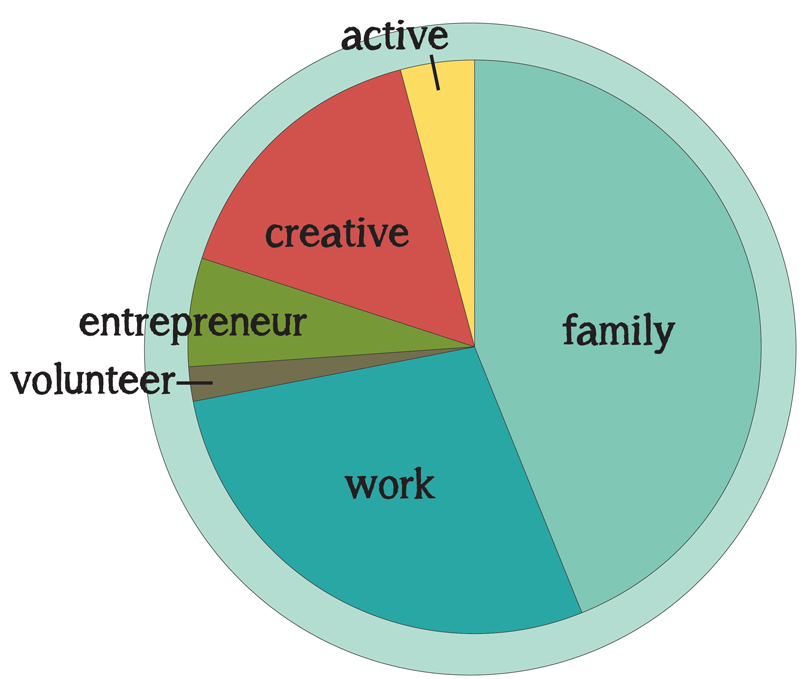 It's not easy to juggle it all. Since I know that a lot of women are in a similar situation, rather than gloss over the challenges of being a working mom with young children, I took a deep breath and started a series sharing more openly about what helps us to balance work and play. I started by sharing a typical day as well as some thoughts on the pros and cons of working from home. I offered a look at my schedule, shared intimate details about the village that our family relies on, admitted that priorities aren't always easy to recognize in the workplace, but that ultimately 'balance' or 'juggling' comes about when we as moms feel whole. These posts require a little more bravery but I hope to keep them alive in 2015.
The fun posts are the creative ones. The ones that involve paper crafts or baking or gold spray paint. Looking back at this last year there have been plenty of those! If I could pull together a round up of my favorites from 2014, I'd have a long list of home, food, motherhood, craft, entertaining, fashion and family posts to share.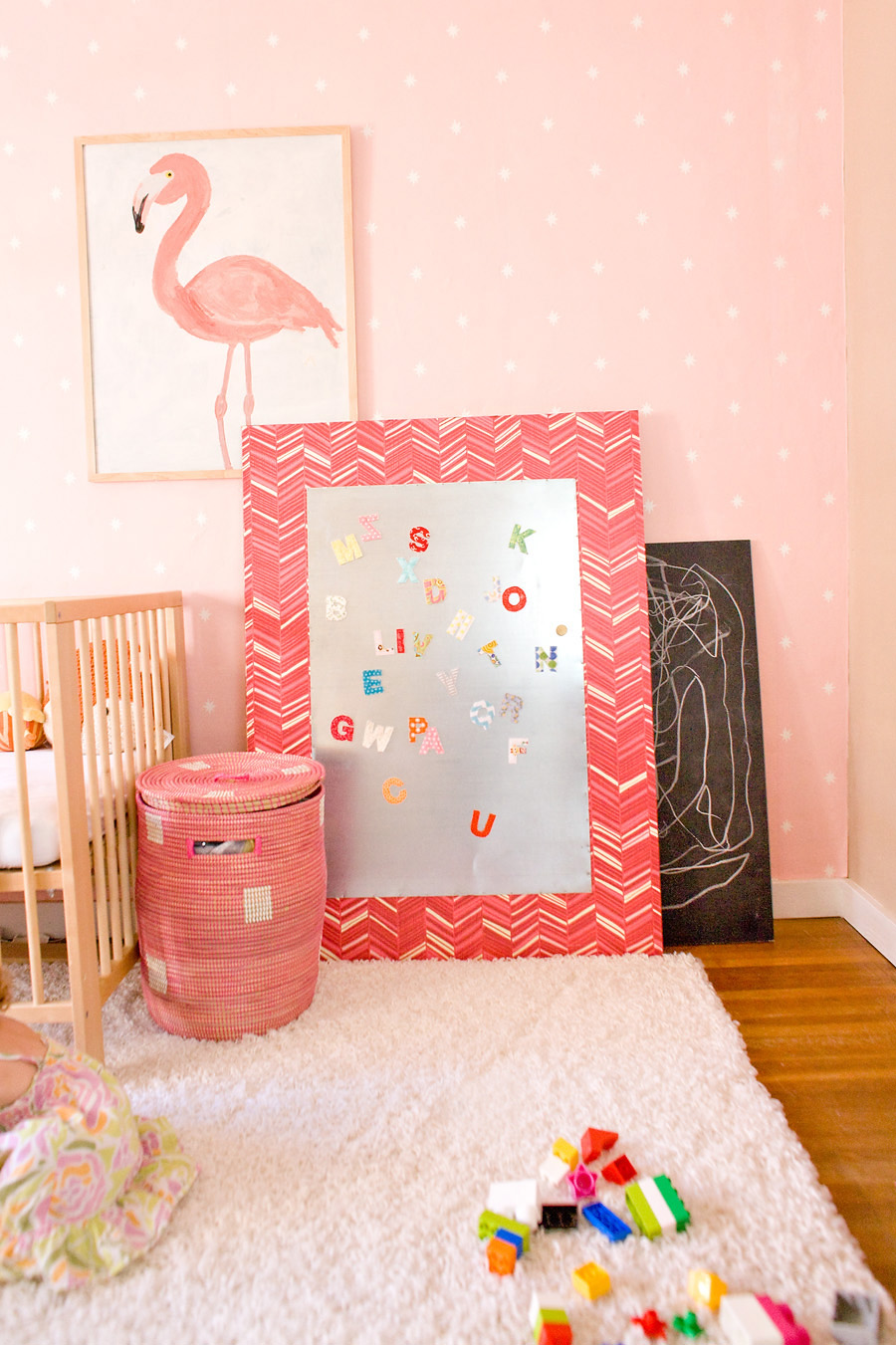 While we didn't take on any major remodeling projects (we're really gearing up for that master bathroom/bedroom overhaul) there were plenty of little ones to keep us busy. In the girls' room: four new interactive art boards, sharing details on designing wallpaper for their room, adding a new industrial brass light (to match the semi-diy gold task lamps), an upholstered window seat, adding roman shades, and building round wooden wall hooks for extra storage.
In our bedroom, I upcycled a vintage tea cup rack to use for hats and finally finished the wall collage.
We salvaged old french doors from a construction site years ago, I finally found a way to restore them by covering them in a glossy black. Black matching chairs for the breakfast nook followed.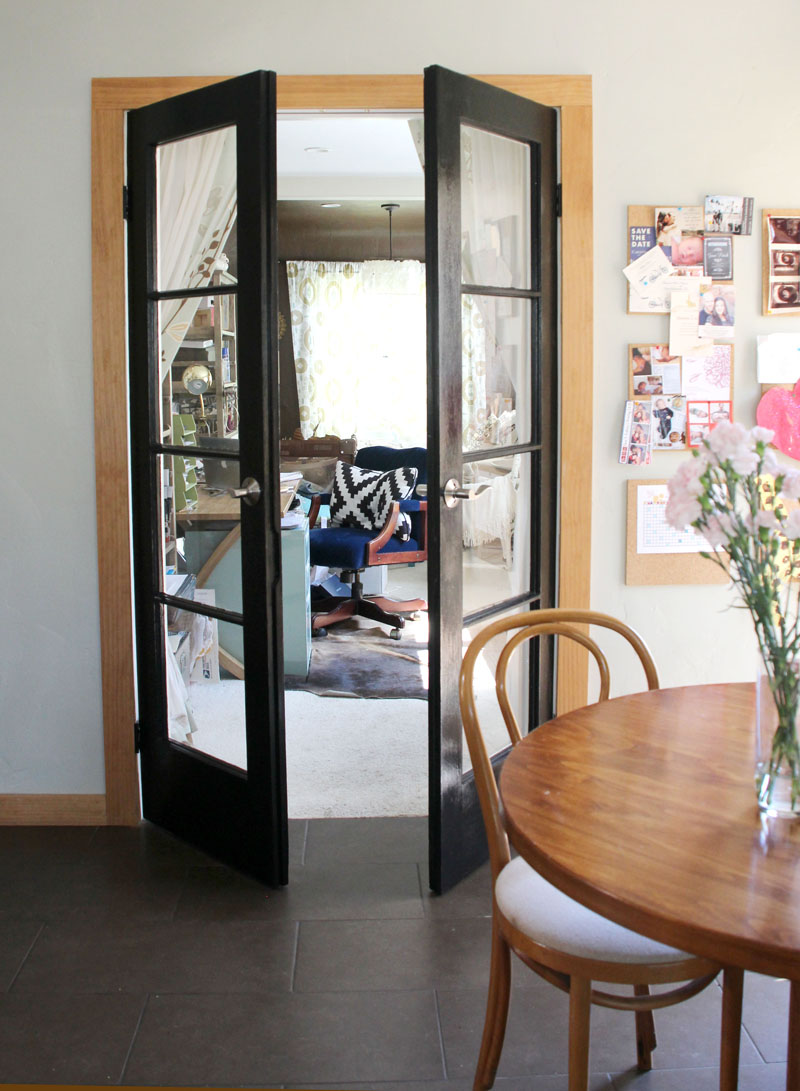 The dining room received some love with new chairs, artwork and a succulent centerpiece. Our outdoor space received a major upgrade (here are the afters).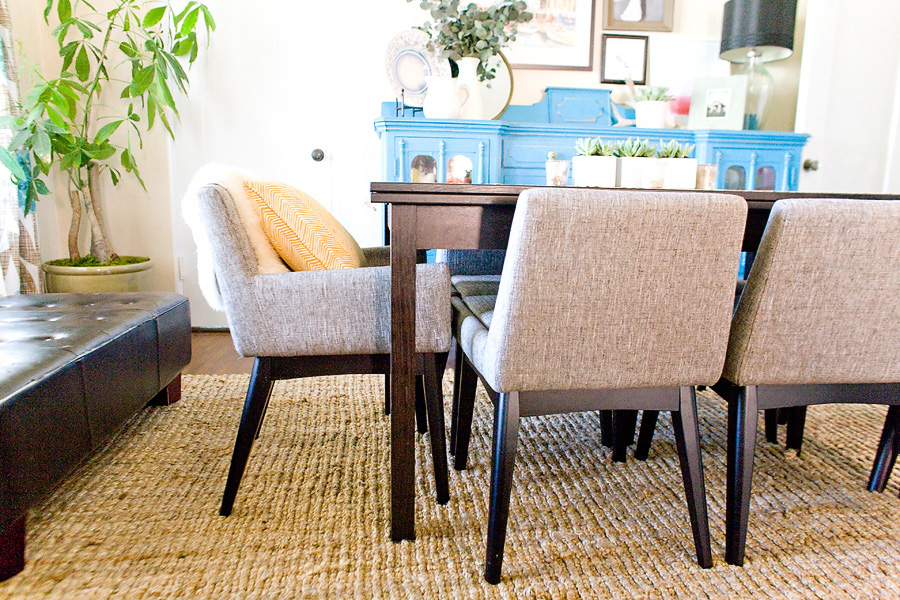 Favorite recipe posts included a round up of summer harvest ideas (part 1, 2 & 3), a melt-in-your-mouth lemon ricotta french toast, favorite roasted veggie tips (sweet potato fries!), how to broil fruit, a grownup goat cheese & fig grilled cheese, easy feta & grilled onion lamb sliders, and roasted bread crumb & parmesan pumpkin wedge appetizers.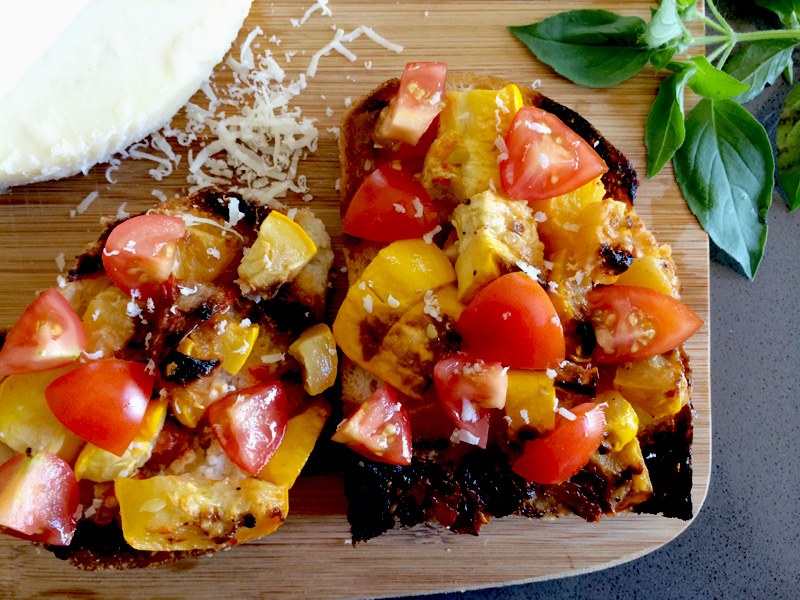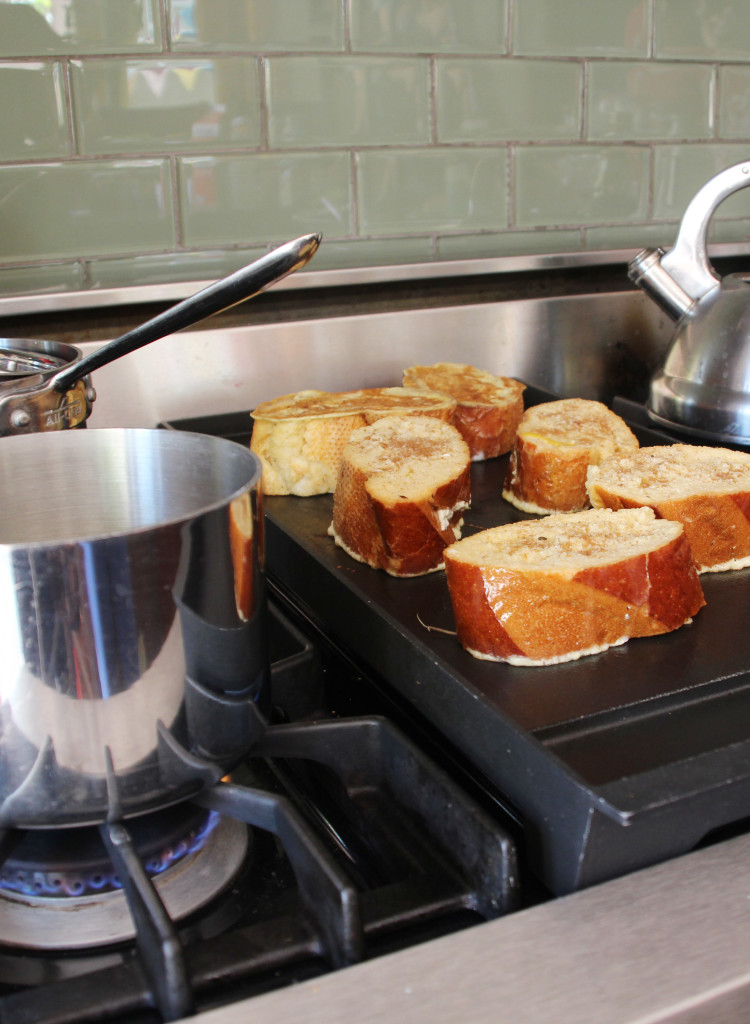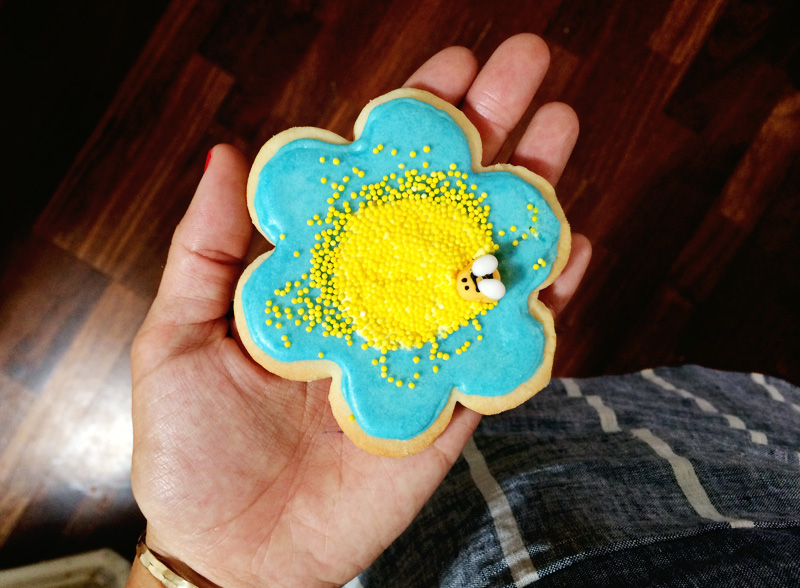 In the dessert department, best freezer box summer sorbet, tips for a truly excellent chocolate chip cookie, 4 ingredient gooey flourless chocolate cake, best pumpkin bread ever (;)) and it's burnt sugar pumpkin bread pudding companion, bumble bee royal icing cookies (also made into sunflower cookies), kid-friendly 'growing cupcakes', and a favorite idea for how to use up all of that tasty holiday candy.
In the beverage department, I can't forget my favorite broiled lemon & rosemary cocktail, tips for an awesome gin & tonic, a lavender & cranberry simple syrup and bourbon punch.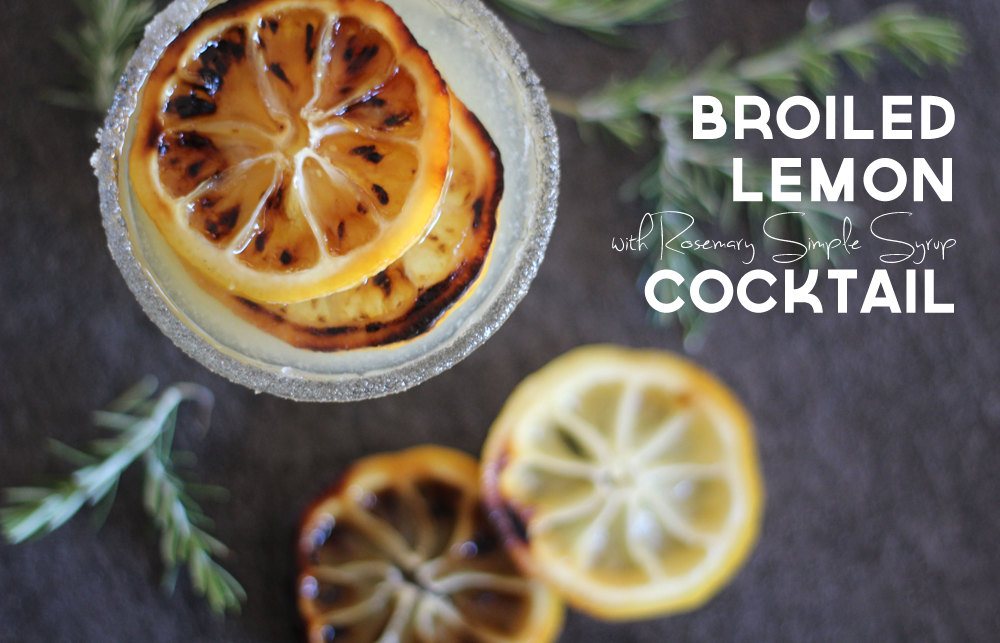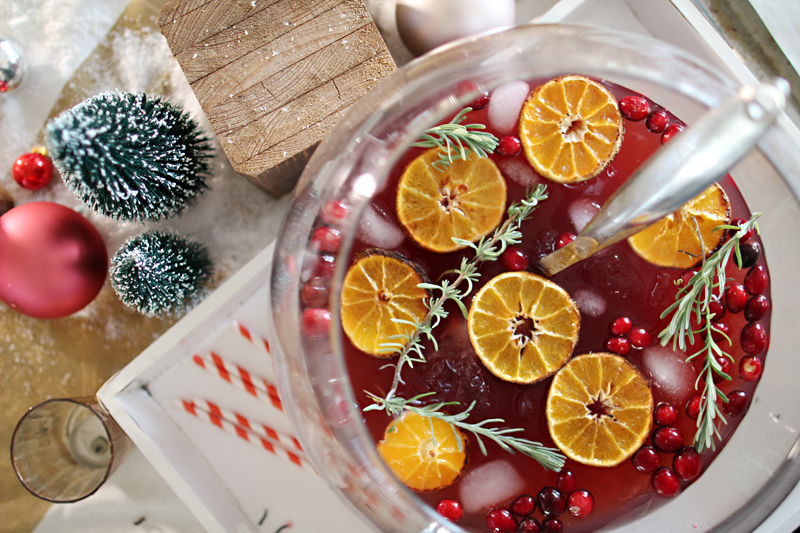 I love to write about motherhood. Being a mom is the best. Posts have ranged from watching sisters bond and grow to pregnancy style boards (I'm partial to this beach bag guide and maternity dress roundup – none of which are actually maternity dresses). I've shared on our adventure with Baby Led Weaning with Taylor (absolutely amazing) and how I make traveling with two in tow less stressful by myself (part 1 and 2).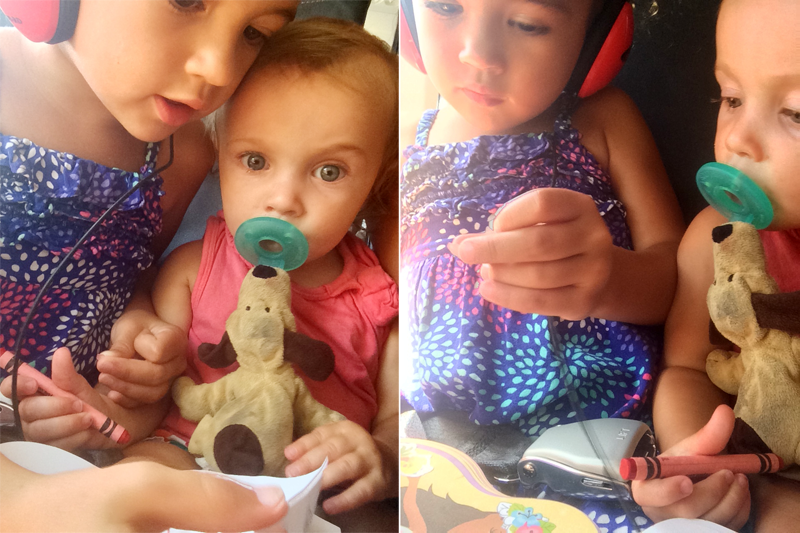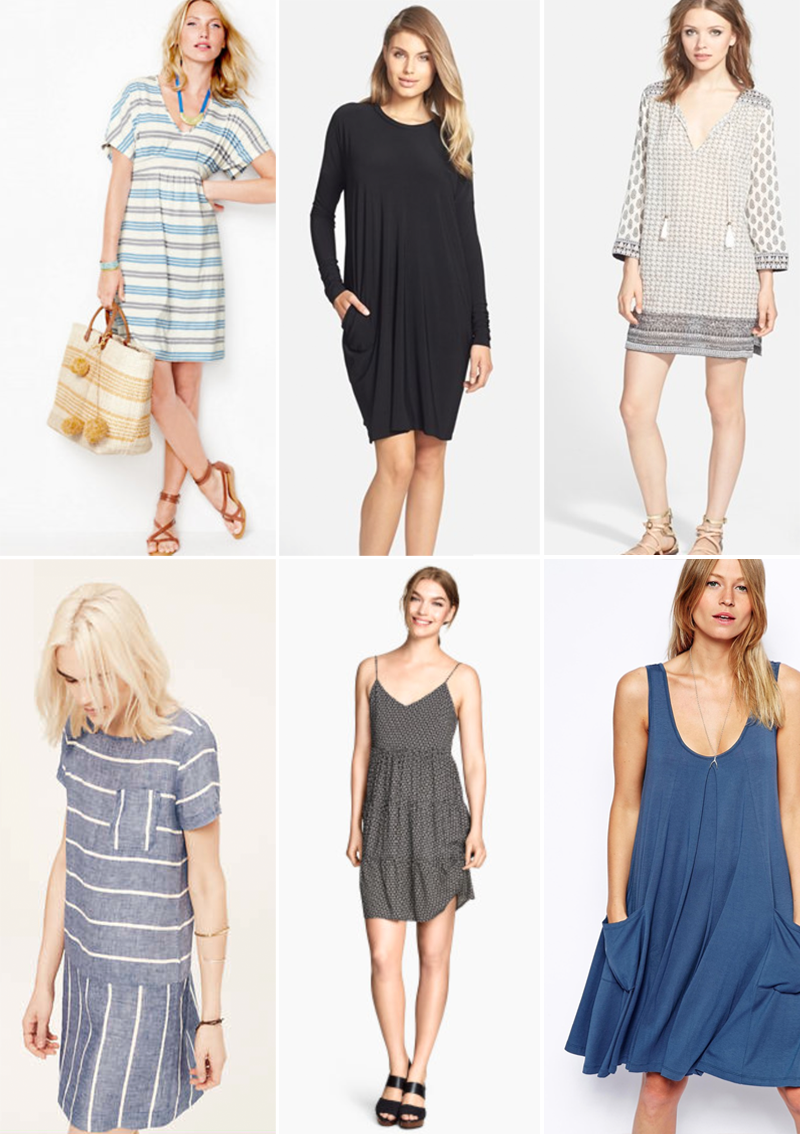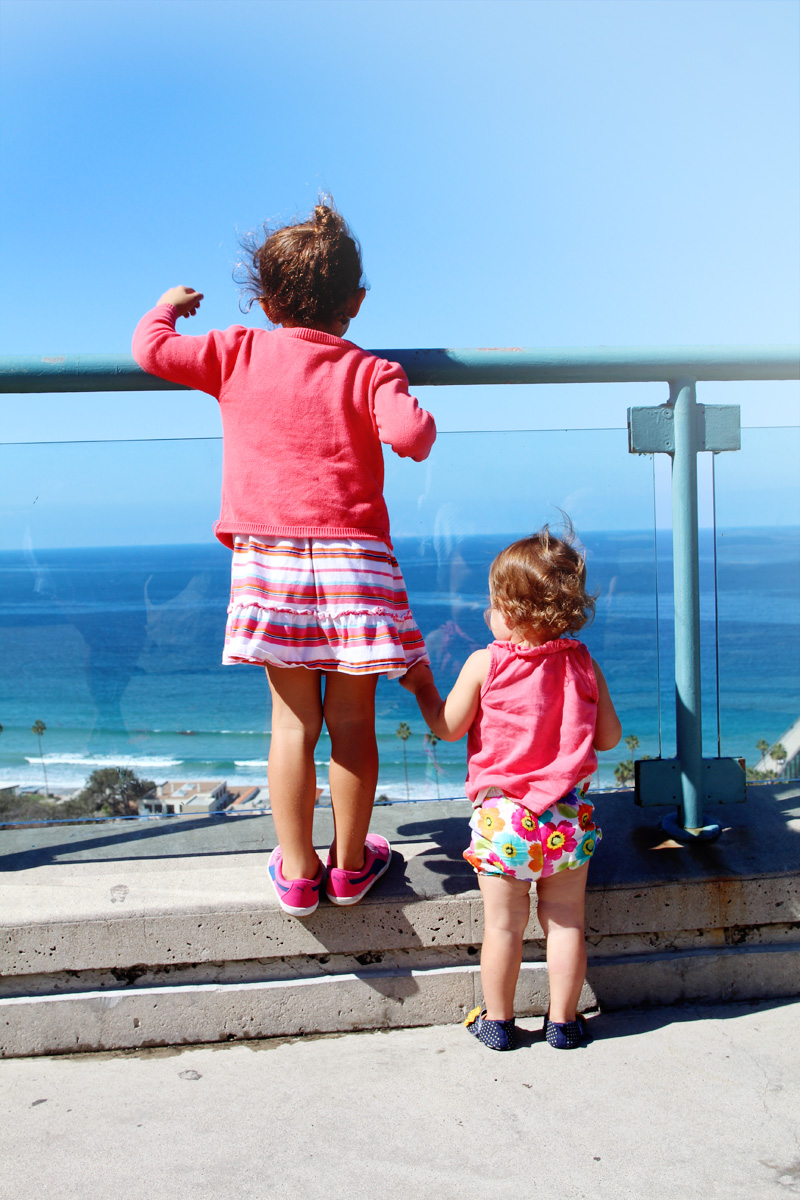 Ahh man, looking back it truly was a beautiful and exciting year! A year of adventure, a year of special moments. How was your 2014? Amazingly overwhelming? Mellow and quiet? Adventurous and entertaining? A mix of all of the above?
I look forward to the adventures of 2015 with so much anticipation. This was part 1, stay tuned for favorite projects, entertaining, fashion and family posts in part 2. It's fun to glance back at what's made this year special :).
PS I've put together a 'Year in Review' post for every previous year documented on this blog, too. They're all sorted right here.