I have finally figured out what I should do with all of that leftover Easter candy. I'm not sure why I didn't think of this earlier :).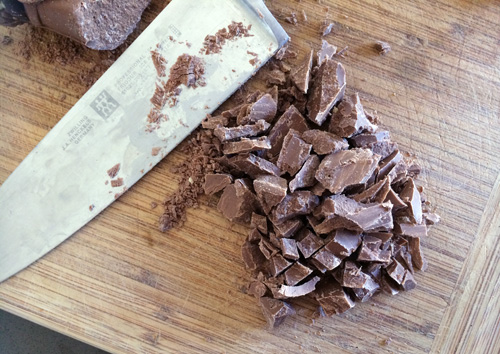 This weekend a large chocolate bunny and (many smaller ones) refilled my baking supply stash. They became chocolate chips (that's the nice way to put it).
The Reese's and Milky Ways will make for some excellent cookies as well.
I feel silly sharing this… but I have been candy liberated! Maybe this idea will help someone else out, too. Candy is no longer sitting in a basket in our pantry and I no longer consider just throwing it out. The solution feels way to simple. The only thing I have left to say is: Halloween, you have been warned.
PS believe it or not this blog actually has a Food Tips & Tricks category. This post is being filed in it. The rest can be found here.