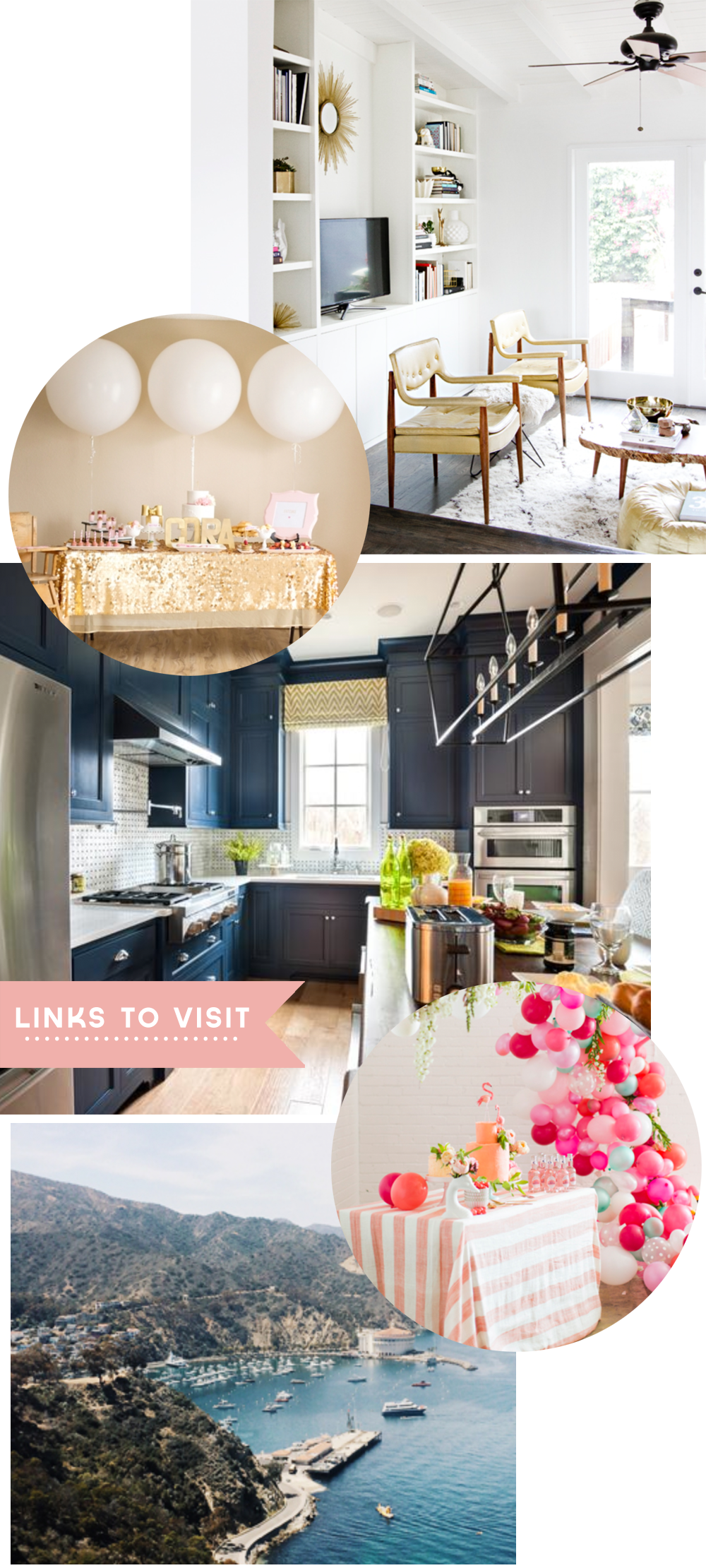 Happy weekend! We traveled up to the Santa Cruz area (Northern California) for my brother's graduation on Wednesday night (I flew solo with the girls and am learning more tricks each time! from this last one – pack lots of FOOD. More than you'll ever think you'll need) and we are here through the weekend. Looking forward to some time with my family and especially my brothers and sister on my dad's side (my sis is expecting! woohoo!). Here are a few links from 'round the web that have caught my eye.
This Ikea shelving unit totally blows my mind. From installation to styling to how it integrates into the full room…
This is my kind of summer dress.
Are blue kitchens the next big thing? I love this one. Perhaps as an alternative to painting a bar or breakfast nook area white, too.
The 32 most beautiful & unusual places in the world.
This pancake & pajama party is adorable. What a clever spin on a brunch birthday.
Would you ever wear diy shoes? Kinda cool.
12 traditionally successful people on what success really means.
Remember when I made that prediction about flamingos this year? Well this party is so over the top and pretty I can hardly handle it.
Create your own engineer prints and wall-sized murals.
We are planning a vacation here for our 7 year wedding anniversary at the end of June. A little weekend getaway. I can't wait.
Enjoy your weekend.