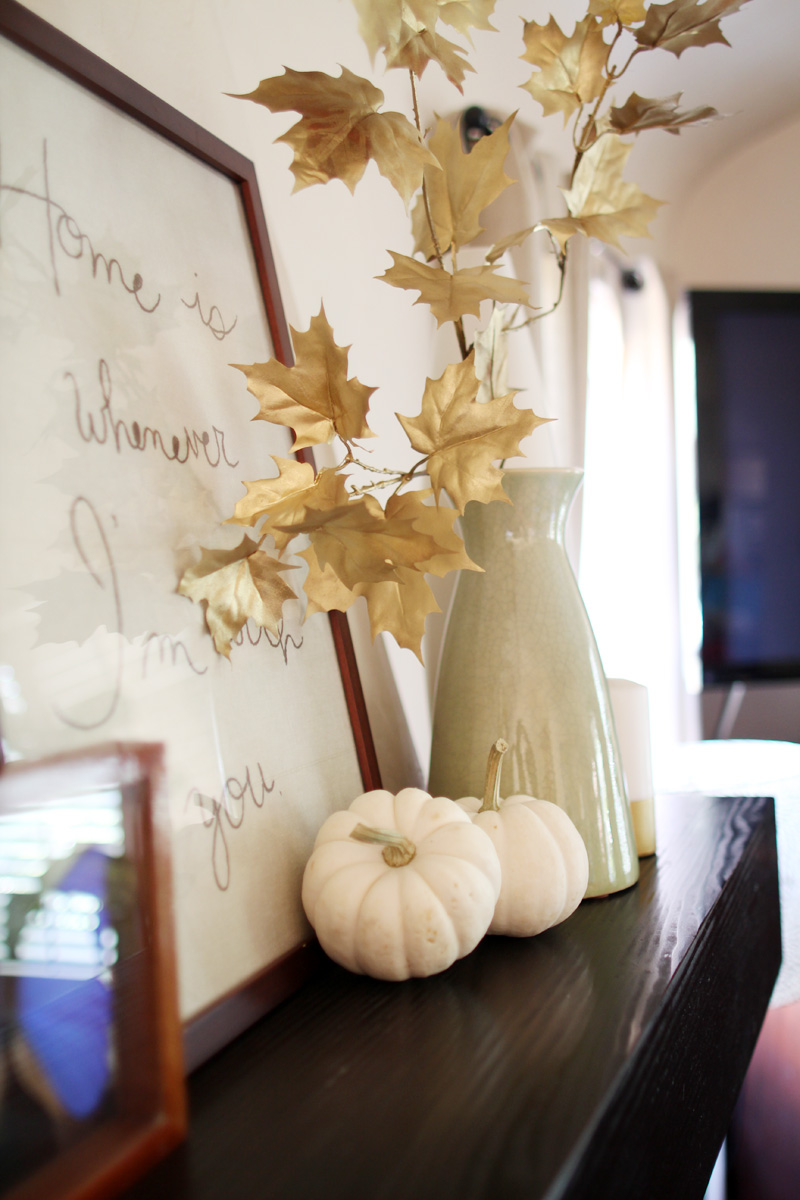 It might be in the high 80's outside, but inside we are prepping for fall. Rather than wait for the weather to turn and for Halloween to be upon us,  Liv and I set out to put up decorations just as the seasons officially turned.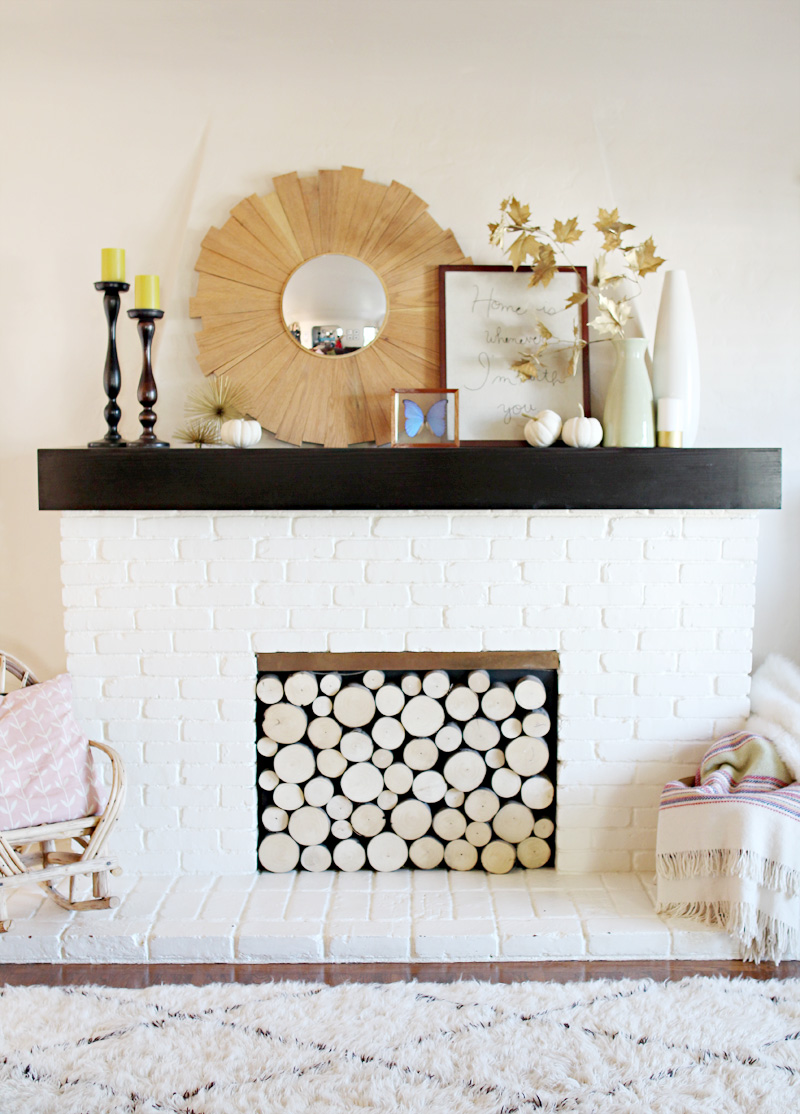 I usually lean more towards white/greenish/unusual pumpkins than I do the traditional orange, so we have a mix going on on the mantel, in the dining room, on our front porch and in a big bowl in the kitchen.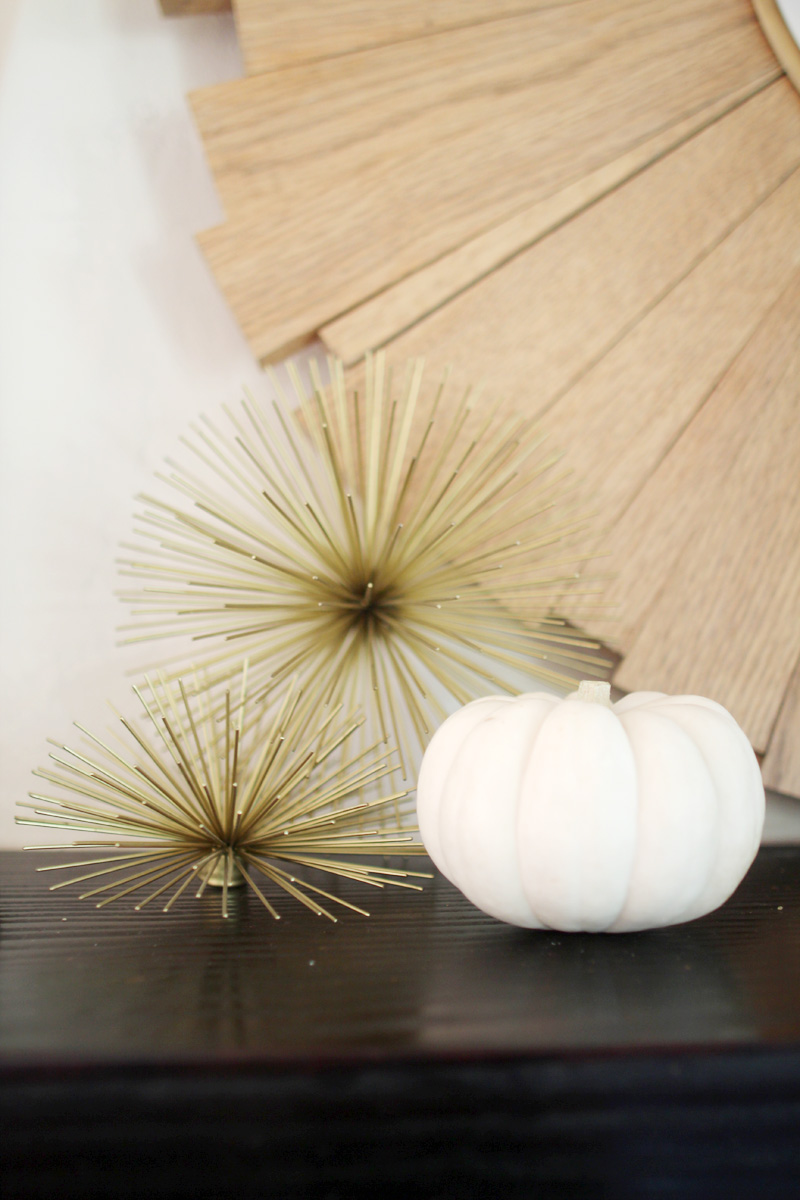 Gold is one of my favorite accent colors (and it already lives in the room a lot!) so it's sprinkled everywhere :-).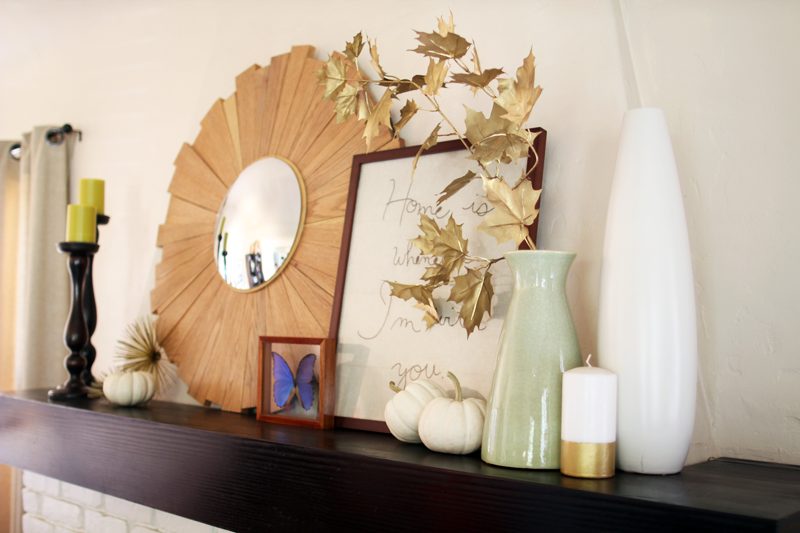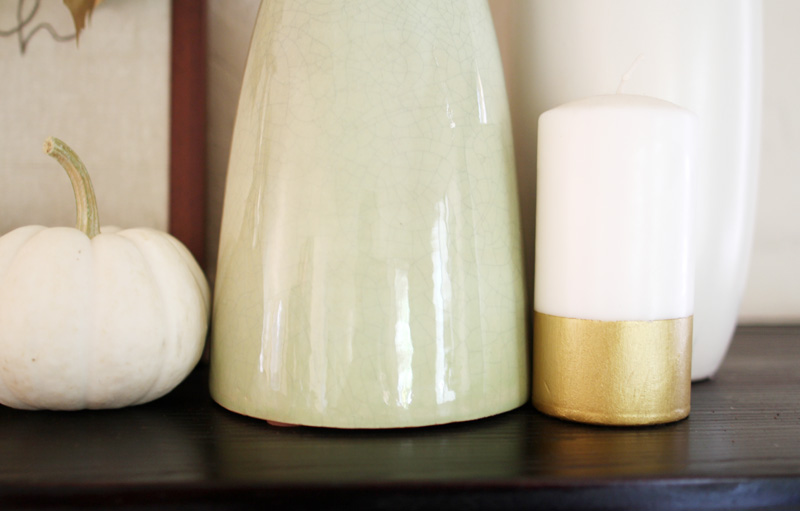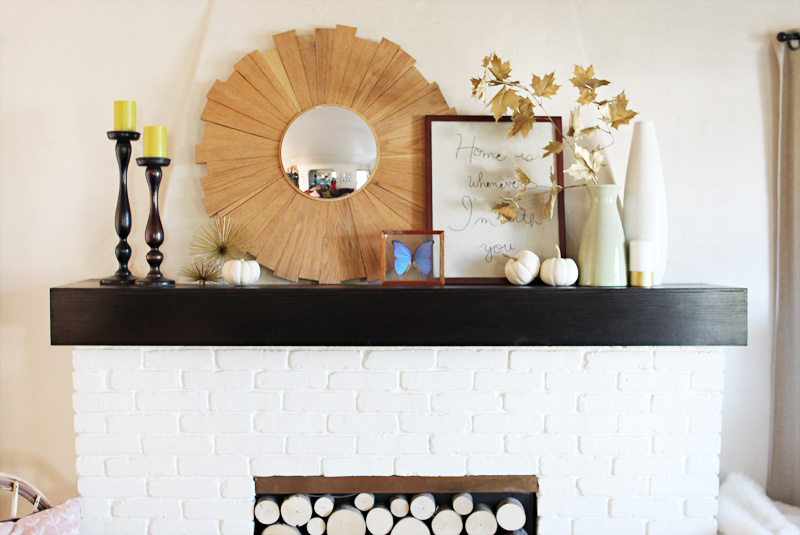 The wood slice fireplace screen is keeping up with the cozy theme, too. It doesn't feel out of place during the summer, but it's so perfect for fall and winter. (Also, more on the handmade wooden sunburst mirror).
Elsewhere in the room, I added little pine cones that Liv and I collected on a recent family hike (they lived outside for at least a week to encourage any loose seeds or living bugs to find a new home). I'm hoping that these will last all through winter because they turned out so pretty after we tipped the edges in gold. They're tucked into corners of the bookshelves throughout.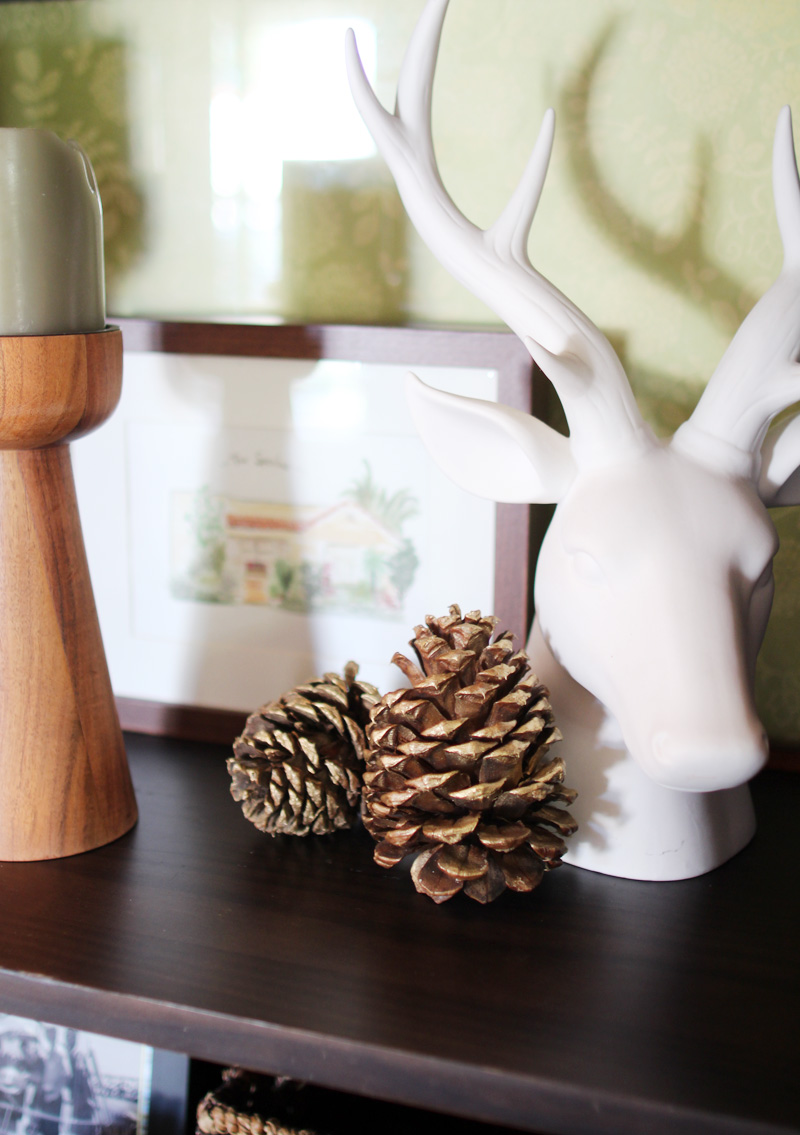 Our dining room received a little fall love in the more traditional colors of the season.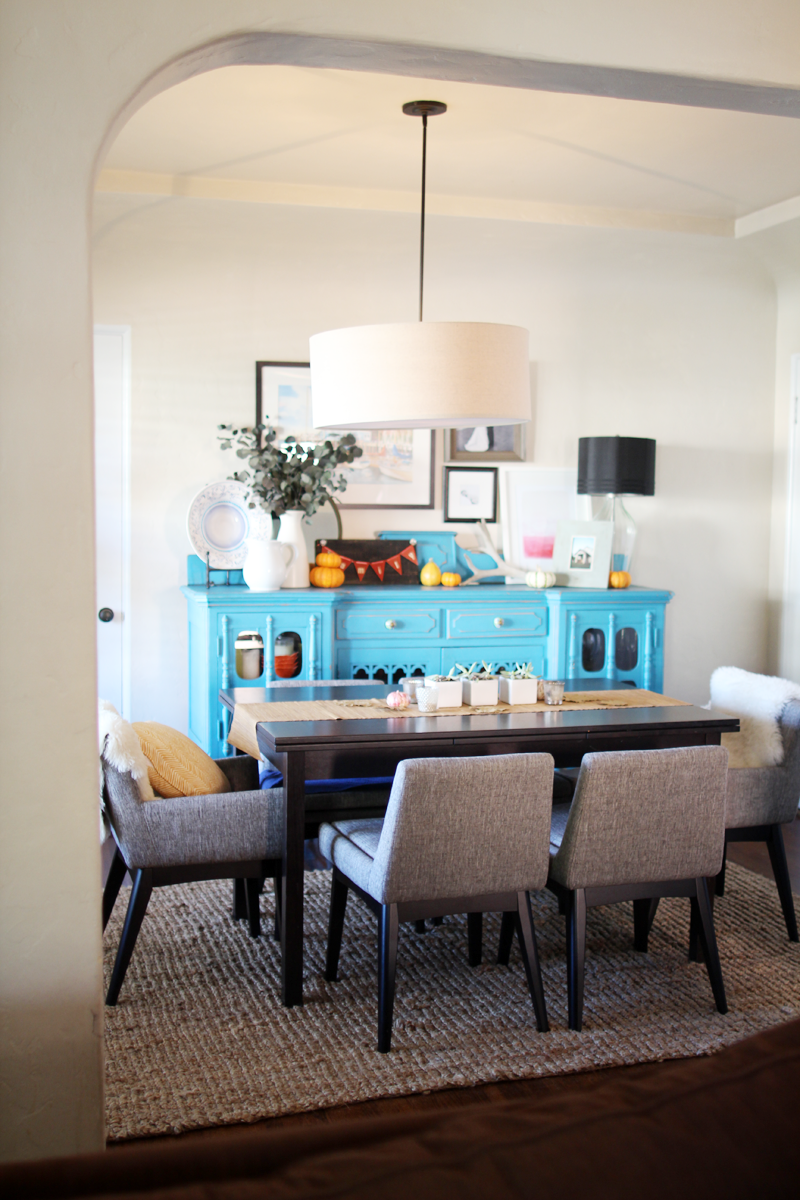 My favorite new addition this year might be the 'family' banner that I made during a Kreative night hosted by Cassie over at Kent Heartstrings.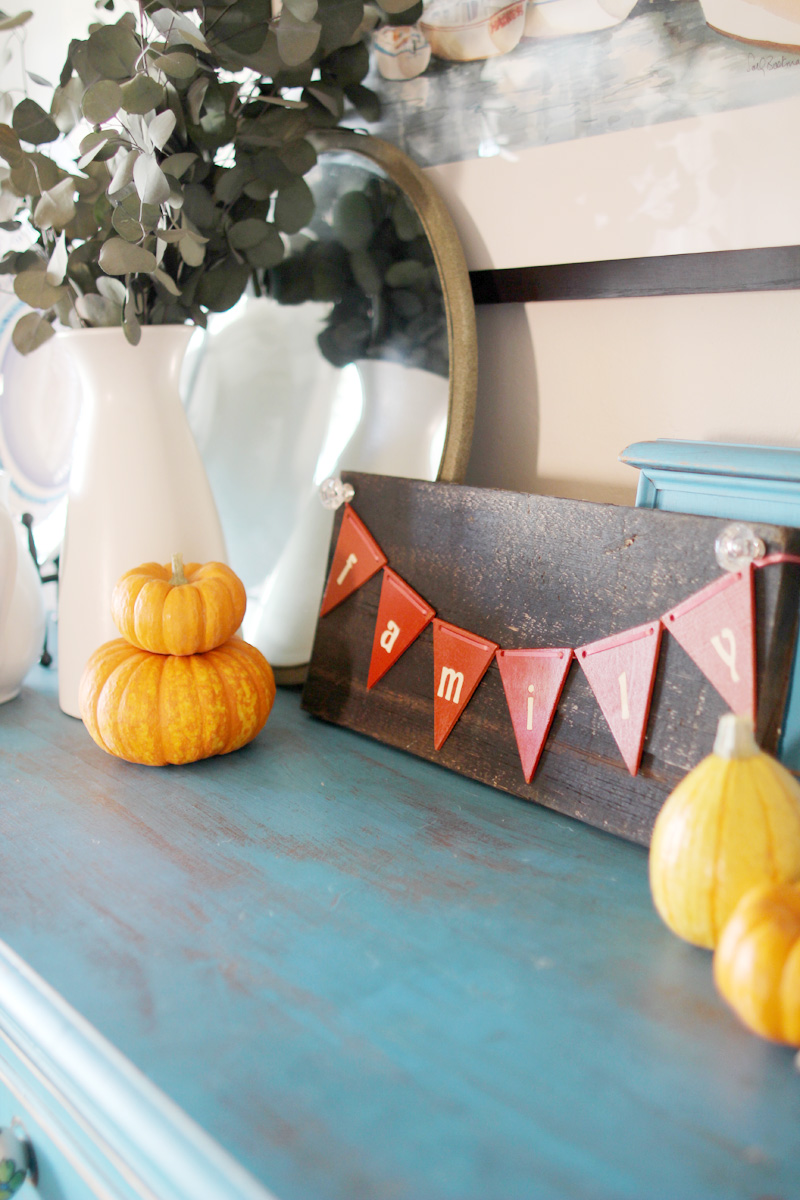 I rarely take anything previously existing away when changing things up for the holidays or seasons (too much to store and pack), and I try to stick to organic, natural decorations when possible (nature is so pretty on its own!). When I know that the real deal can't be dried and preserved easily and probably won't last long (like fall leaves painted gold), I opt for the faux version. Knowing me, if I did have a fantastic stash of seasonal decor I'd probably forget about it in the garage by the next year. Speaking of, I might have a fantastic stash of fall decor hiding in there now that I think about it… hmmm.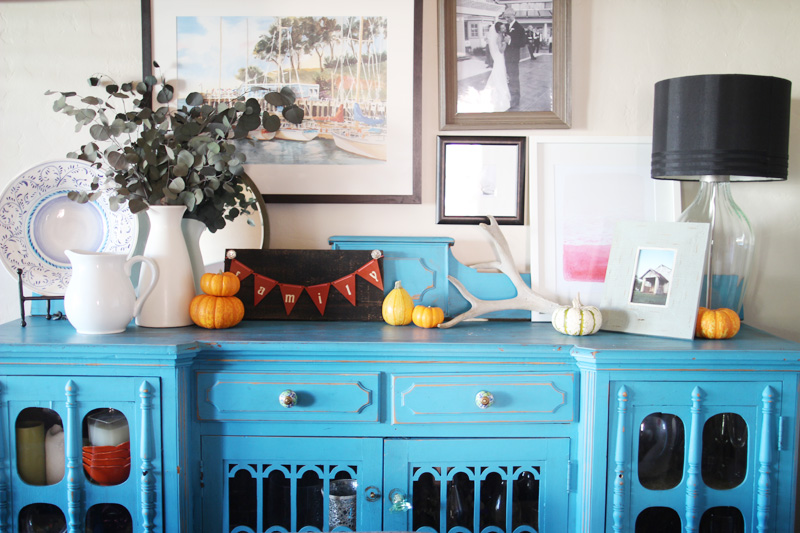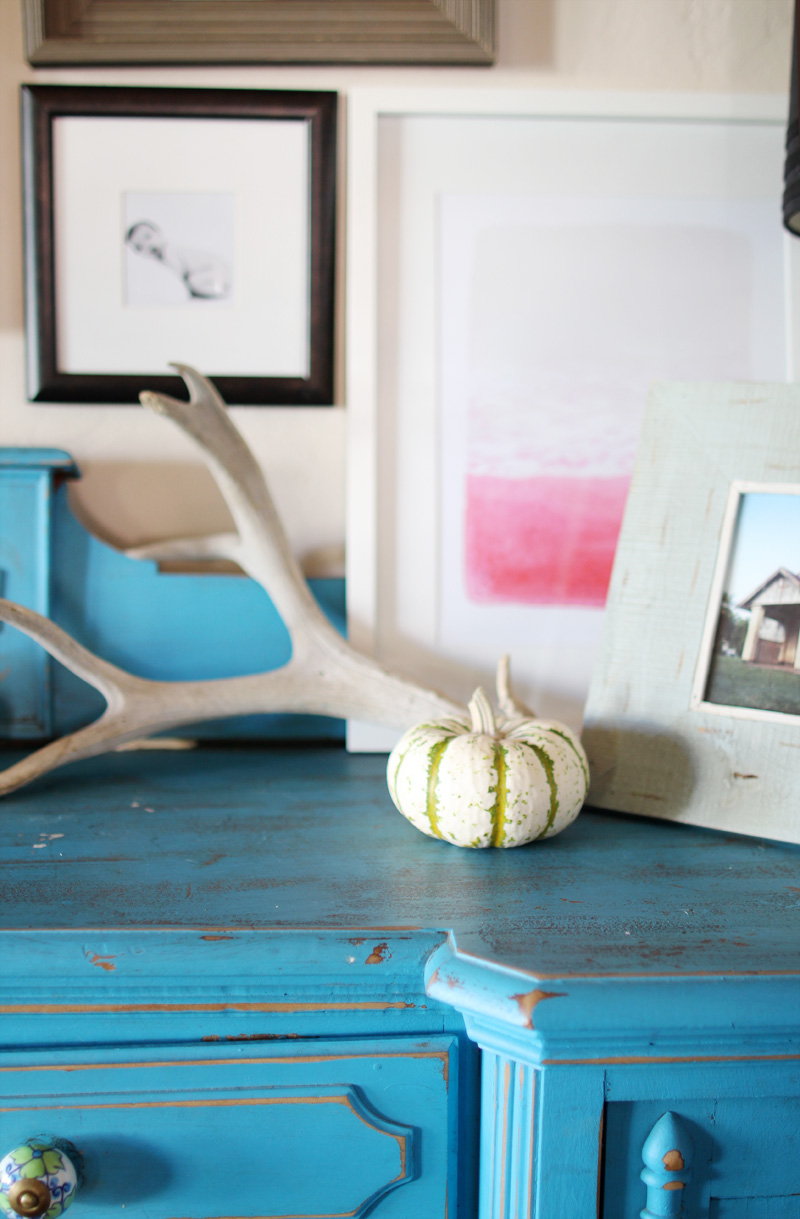 A bit of gold to tie the living room and dining room together…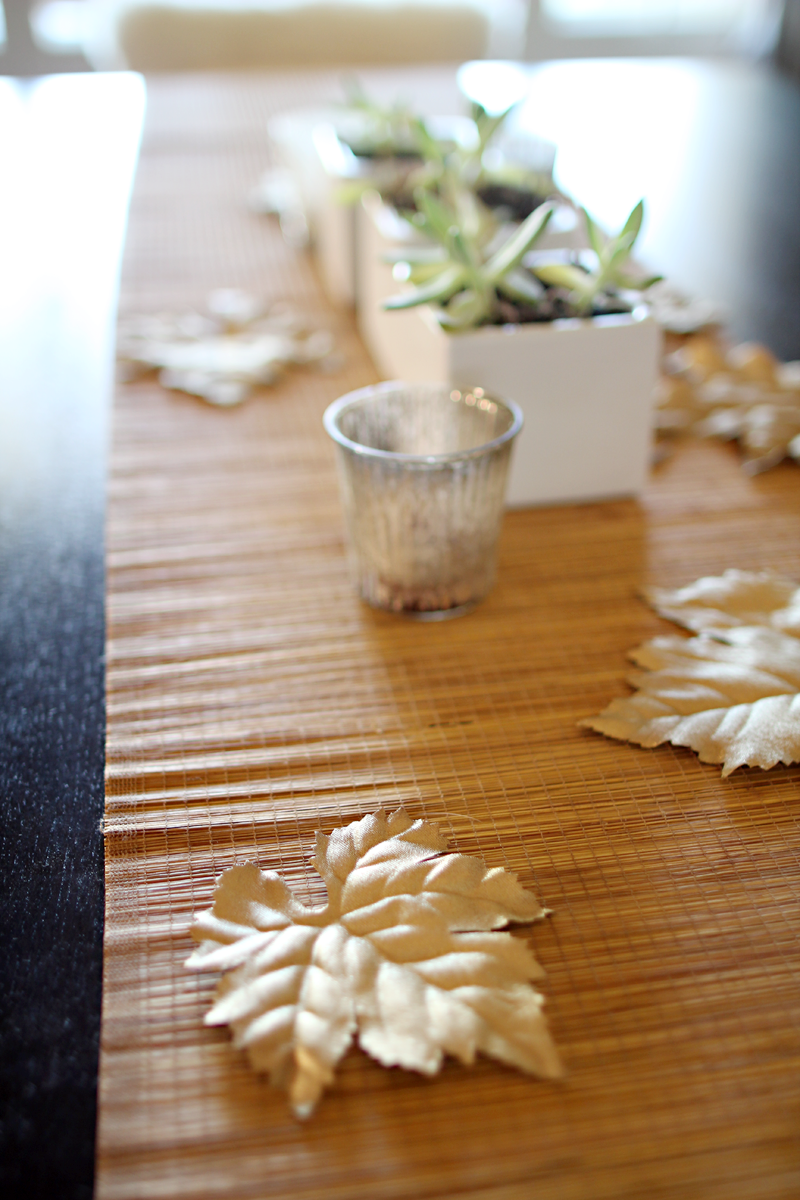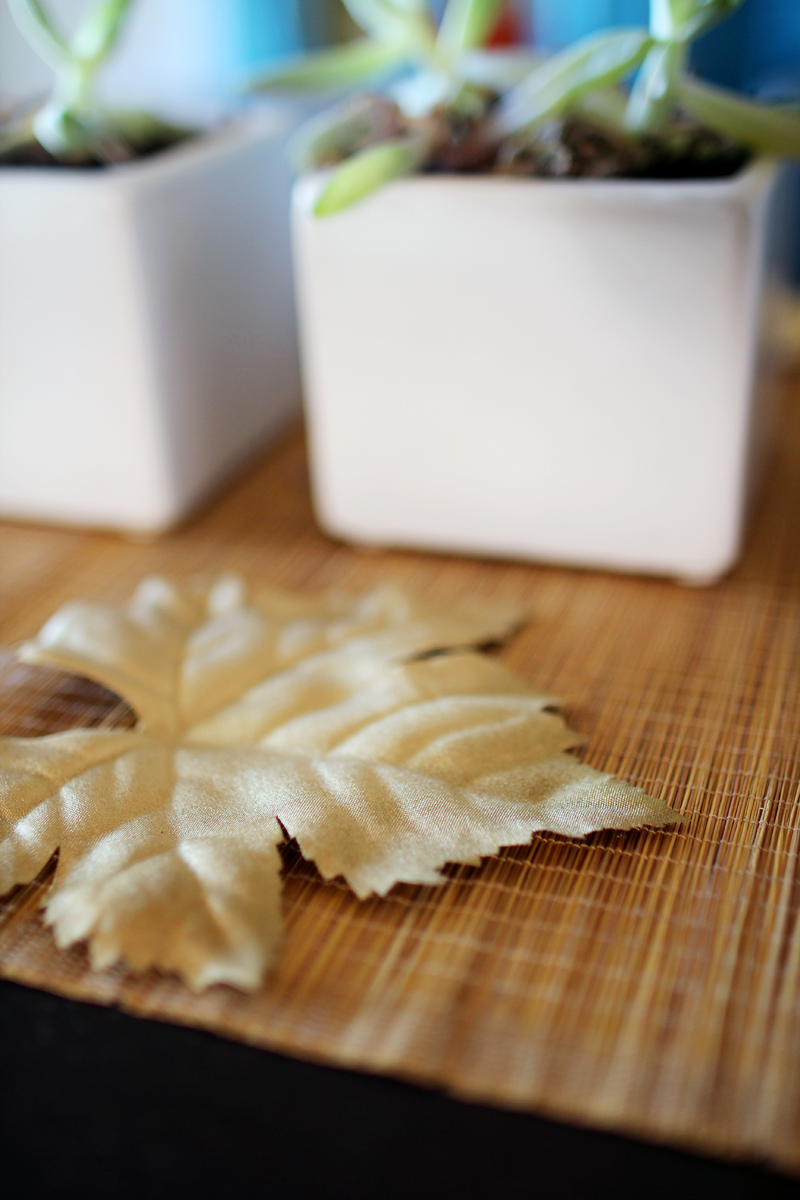 This year Liv and I marbleized miniature pumpkins for the house, too. They were a little messy, but really fun to work on together during one of our lazy, creative weekend afternoons (more on the process to come). The painted pumpkins were dry the day after I took the above shots so we've filled them in around the house since.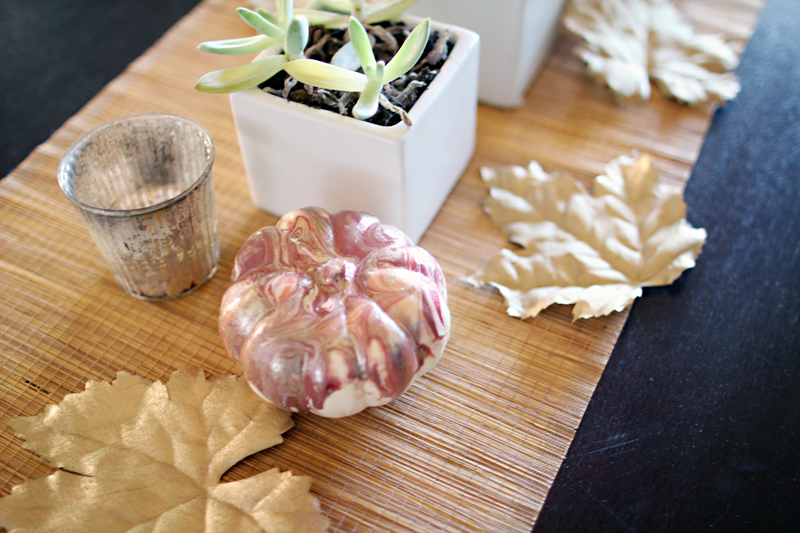 I love how warm and cozy fall decorations (plus candles) can feel! Even if it's blistering hot outside, we can pretend. How's fall treating you around your home? Has the weather cooled off where you are? I'm terribly jealous of all of the blog posts and instagram feeds that include leggings and sweaters… Happy start to your week!
PS More fall decor: two ways to decorate with dried fall leaves, yarn pumpkins and gold 'dipped' pumpkins.