As you can imagine, decorating for fall this year in our home meant using up A LOT of gold paint :). On Monday I shared a few ideas on how we're adding fall to our home. Today, a few of the projects that we tackled.
My favorite might be the gold tipped pine cones.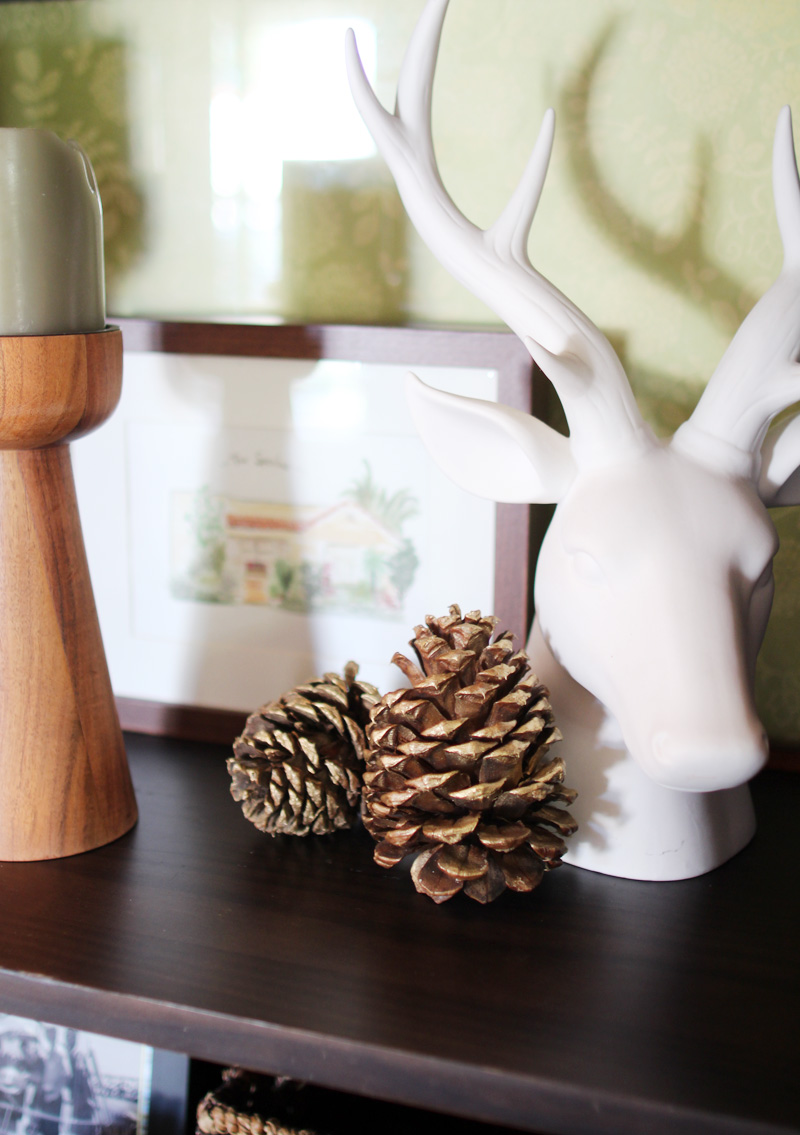 We found these pine cones on a recent hike about an hour from our house in Mount Laguna. I love that it's easy to get out of the city here in San Diego and to explore nature at its finest after just a short car ride. I grew up with pine cones all over my backyard (and with plenty of places to build forts and search for little animals) so getting outdoors now that we have a more urban lifestyle is so key. It was Taylor's idea to collect pine cones – almost every one that we passed on our hike she stopped to examine carefully, and if it weren't for the pokey nature of these guys she would have attempted to carry armfuls home!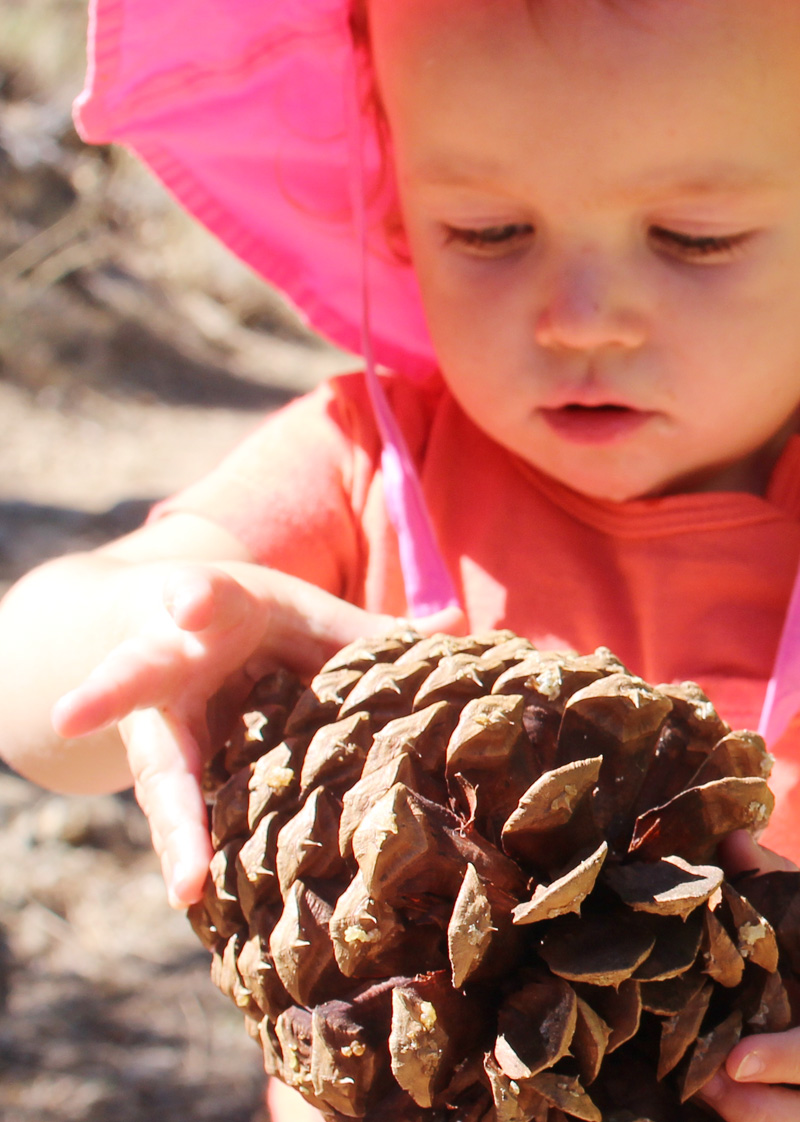 We brought home maybe 8 or 9 and I left them outside for a week or so to make sure that any stray seeds or bugs found a new home (a reader suggested baking them at 250 for a bit – I'm going to try that next time!)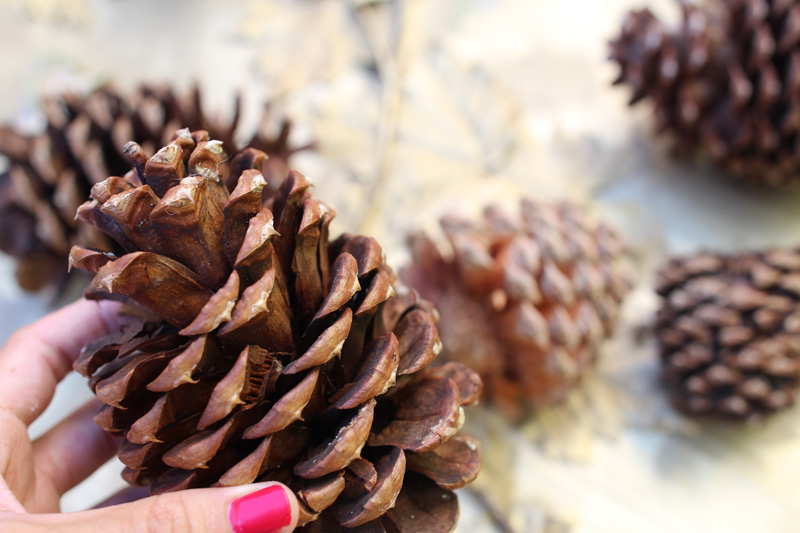 Using gold spray paint, I carefully waved the can just above each pine cone so that it received a very light dousing. Just enough to cover the edges. Two years ago I lined up a similar set of pine cones in a cupcake tray and hand painted the tips – this was so much faster :-).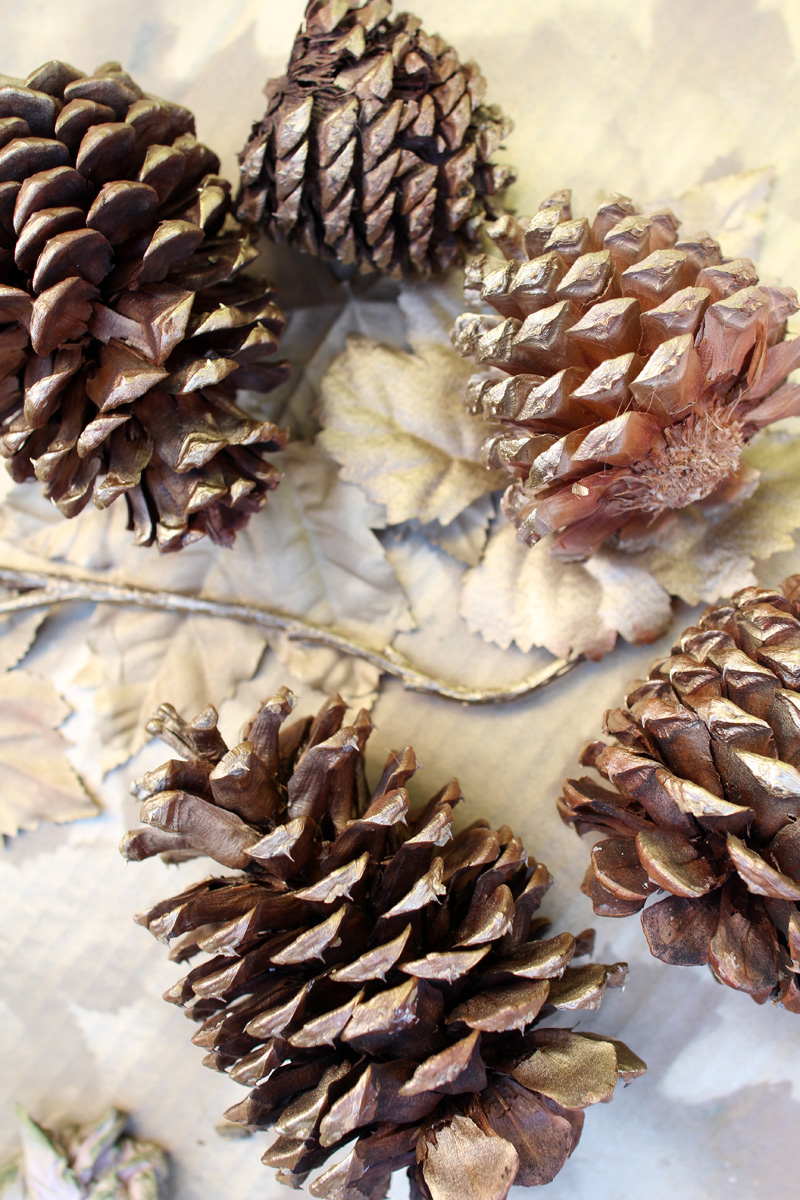 My next spray painting victim was a stem of faux fall leaves.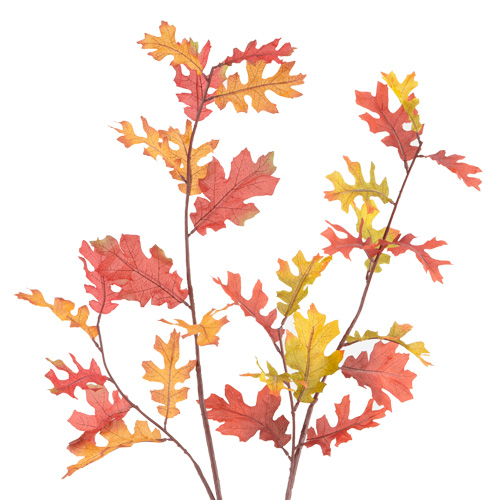 I mentioned that I love natural decorations most (stuff we can find outside or purchase from a pumpkin patch, for example), but after trying a few different types of real fall leaf decorations in the past and experimenting with how to preserve them so that they did't shrivel up just as we are getting into November, I decided to pick up a faux leaf stem and a bag of fake leaves from Michaels for spray painting. You can see their painting progress in the photo just above with the finished pine cones.
The newly gilded stem :):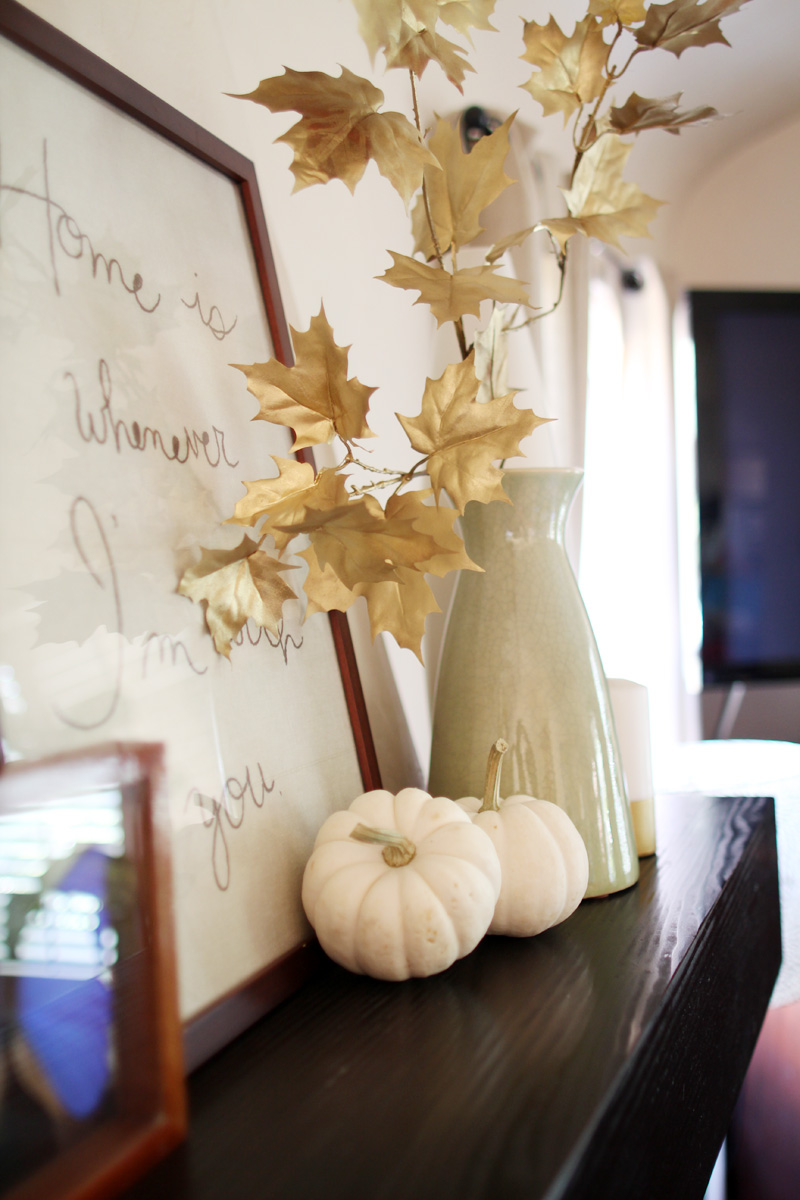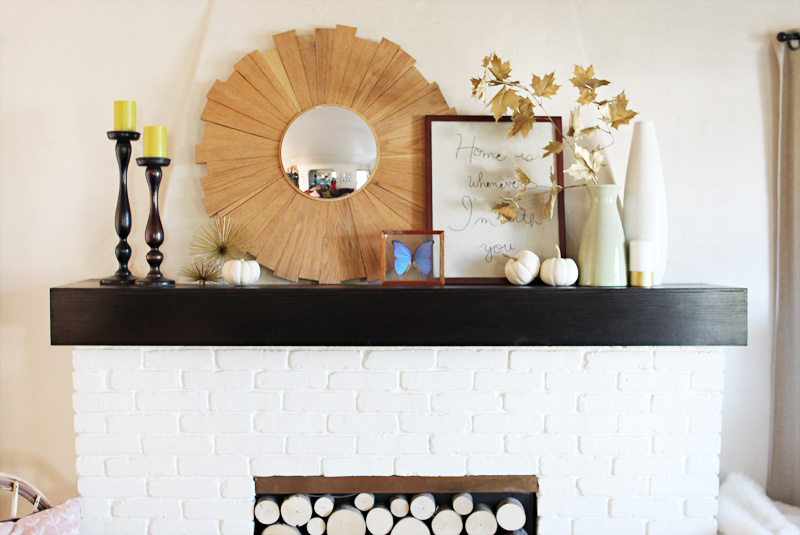 The loose leaves: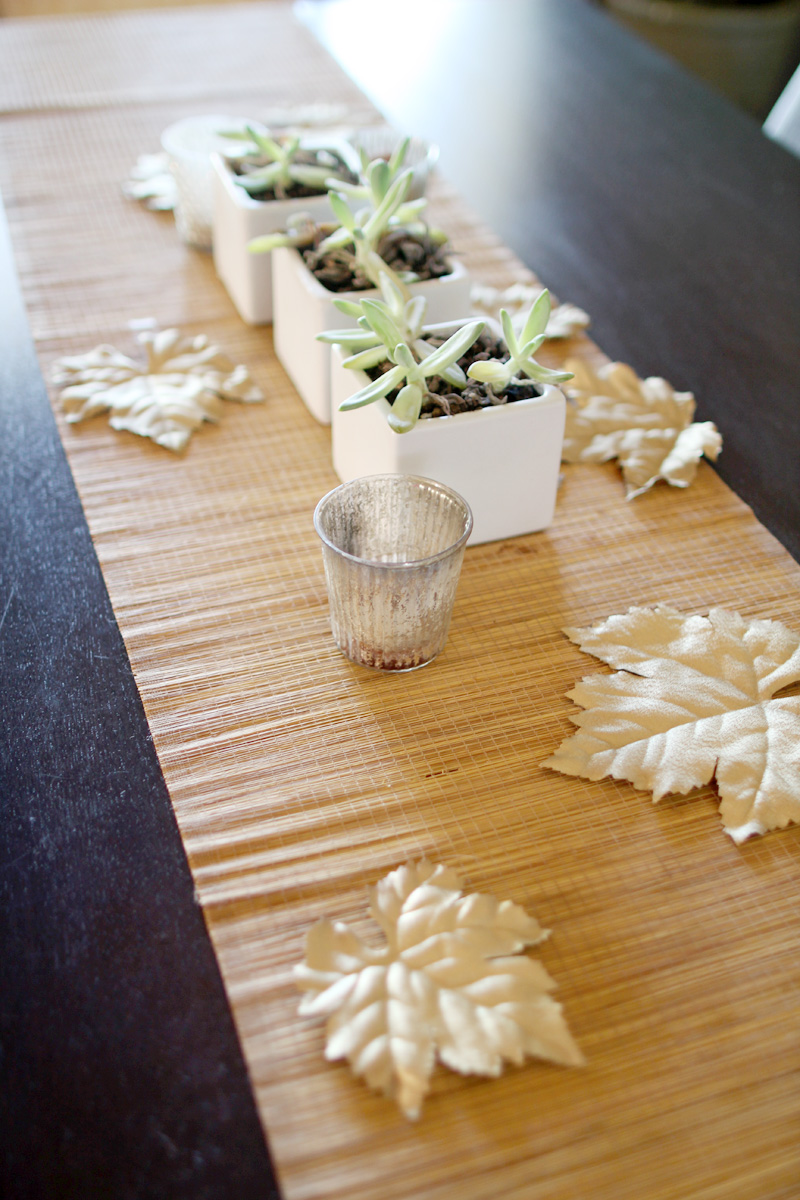 My last gold victim was a striped candle that found a new home on the mantel because he matched so nicely. I've had this guy around for a while in my office but he's been so pretty to look at that I've yet to light him.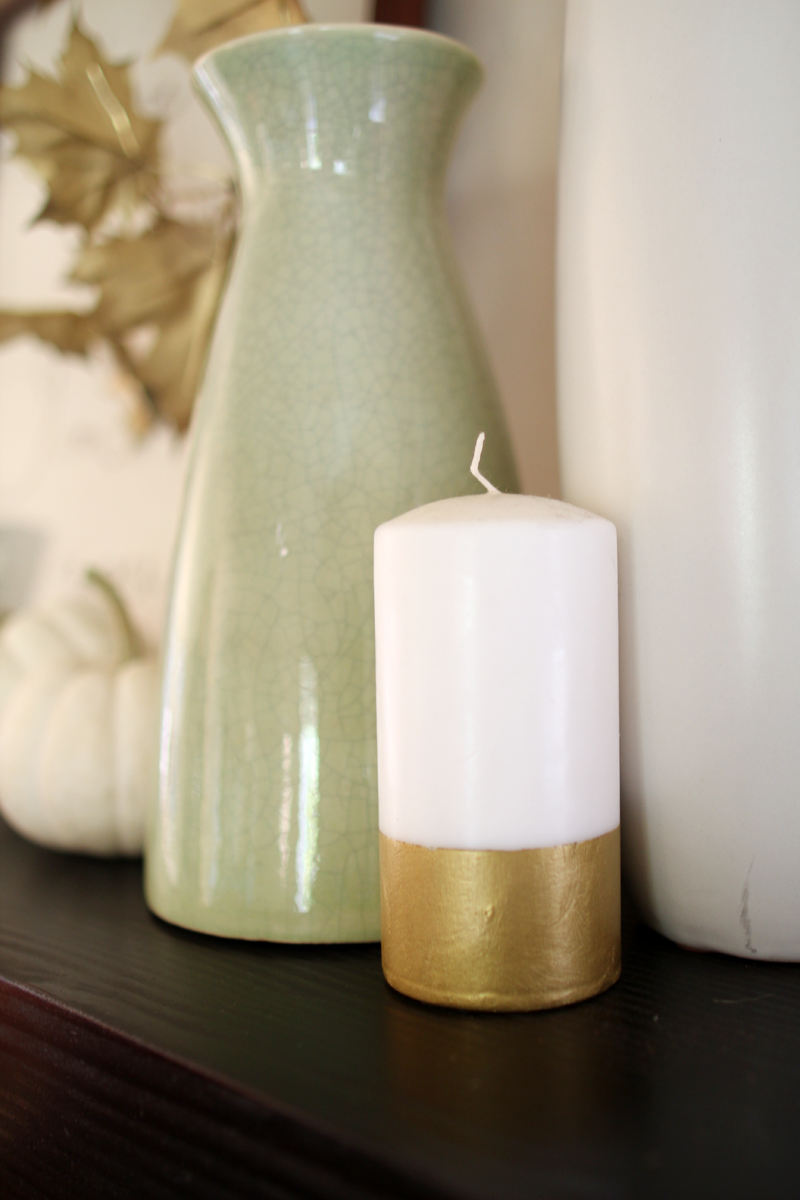 To create the stripe, I used painter's tape (I recommend pressing down firmly along the edges) and gold acrylic paint that I applied with a brush. I recommend removing the painter's tape shortly after applying the paint for the cleanest line.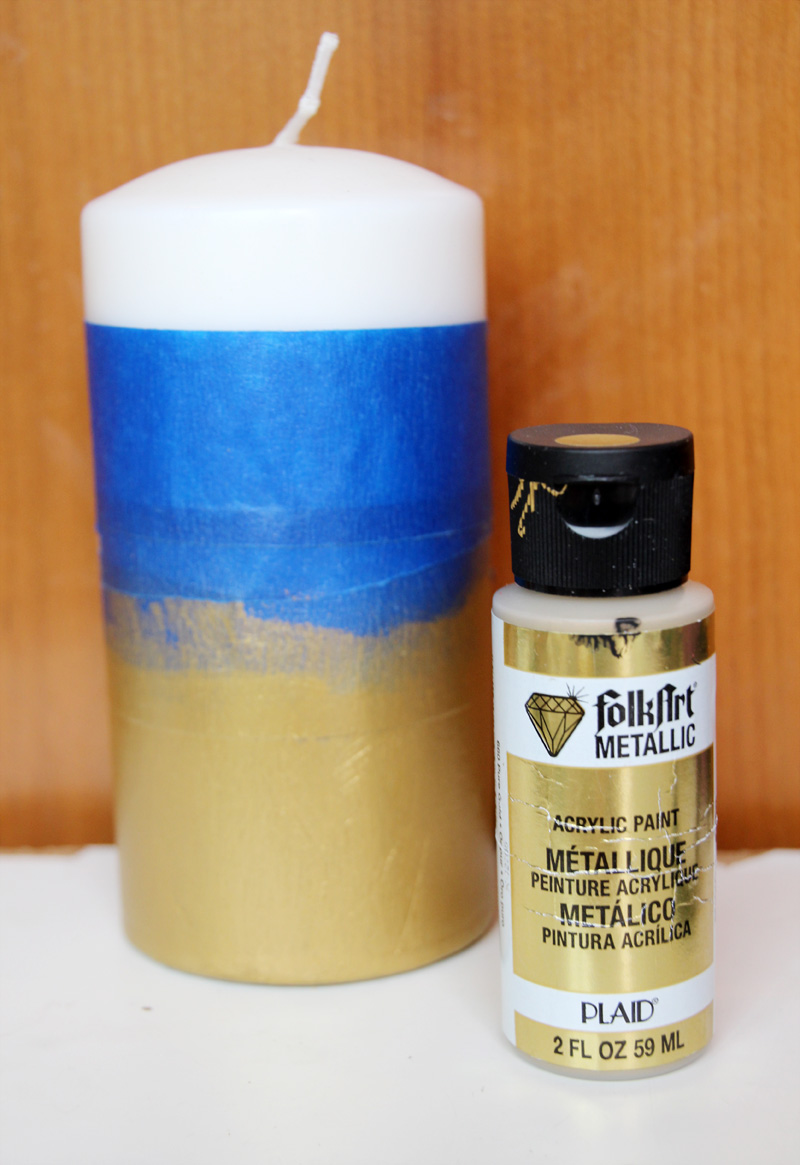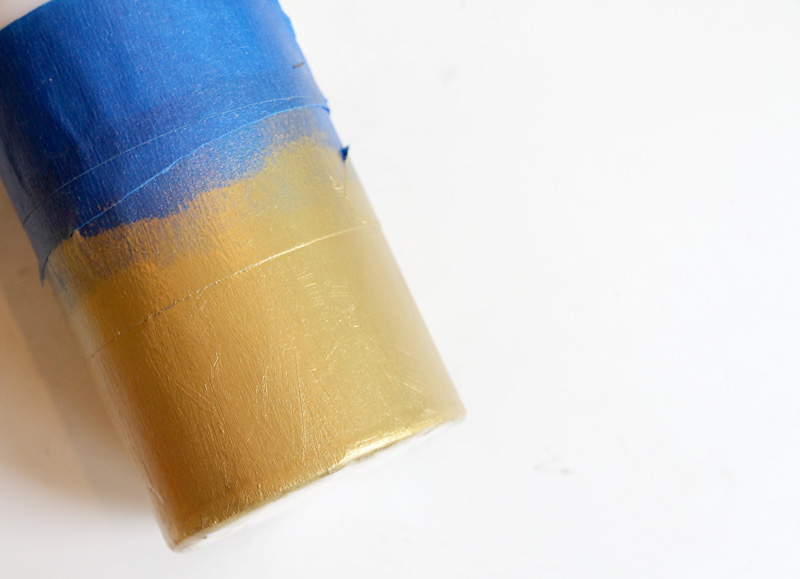 These would be so pretty on a dining room table! A whole set? Gah. Or I love the idea of creating some as gifts this Christmas.
PS here's that link again to the full fall tour at our casa. And just for fun, a few more gold ideas for you: gold 'dipped' pumpkins, gold pumpkin place cards  (with a sharpie) and a diy gold mercury glass.