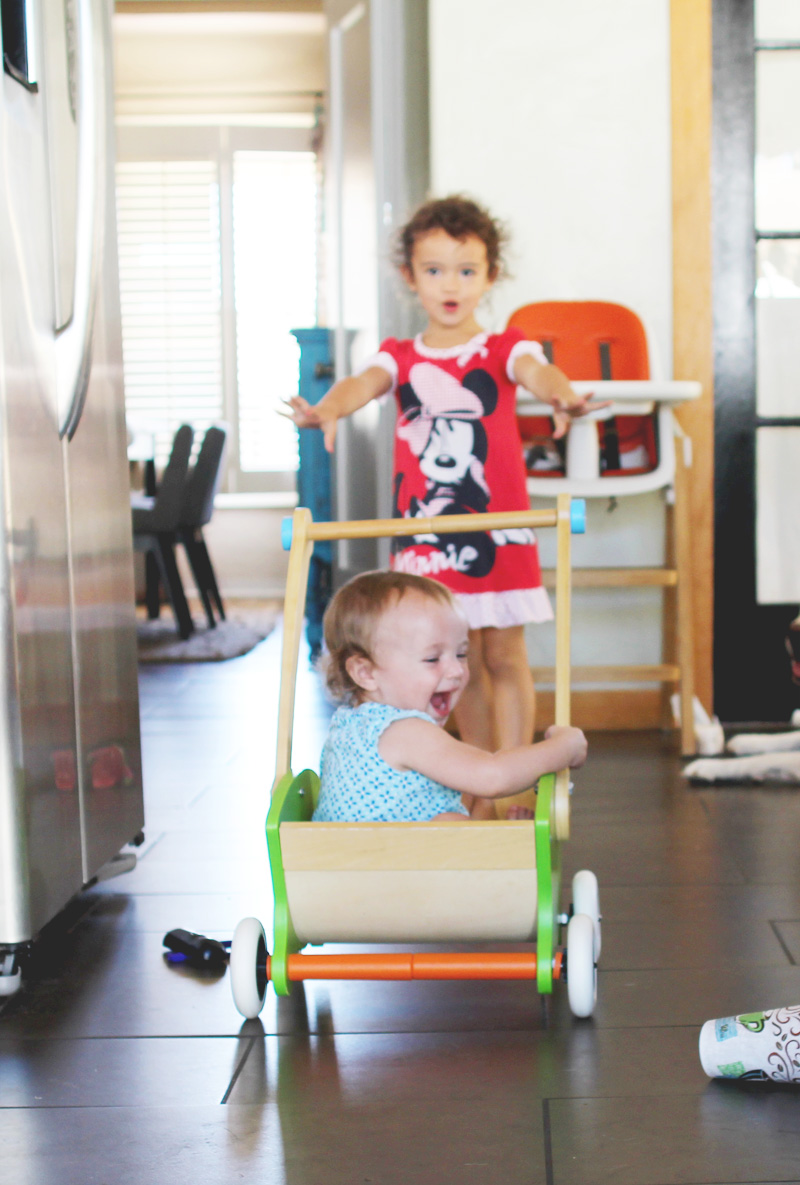 It's not every day that these two get along so easily. I should rephrase that – it's not that they don't get along, in fact, as of yet, there is very little fighting or frustration between either of them. But Taylor is just coming into her own and that has presented a brand new form of sister play that is unique and so fun to witness.
When previously both girls would play independently, now they are discovering how fun it is to have a little companion to run around with. In T's case that means to chase incessantly. In Liv's case, it means someone to teach school to or play momma with.
I feel so blessed to have these little humans in my life! And especially grateful that they have the opportunity to grow up loving and supporting each other with one of the strongest bonds known to man: sisterhood.
PS Since we're on the subject of these two little munchkins, I have to tell you the sweetest story about Liv on Halloween. She has a big heart and an empathetic spirit, but this act of kindness put me over the top: when we had finished trick-or-treating and had finally run out of candy for our own trick-or-treat visitors for the night, I closed our front door and switched off our porch light. Liv looked out the window at the passersby and was devastated, she immediately began to tear up for the little boys and girls who would have to walk by our home treat-less. Without a word, she poured her entire candy bucket into our porch basket, asked that I flip back on the light and handed out the rest of her Halloween candy piece by piece. I melted.