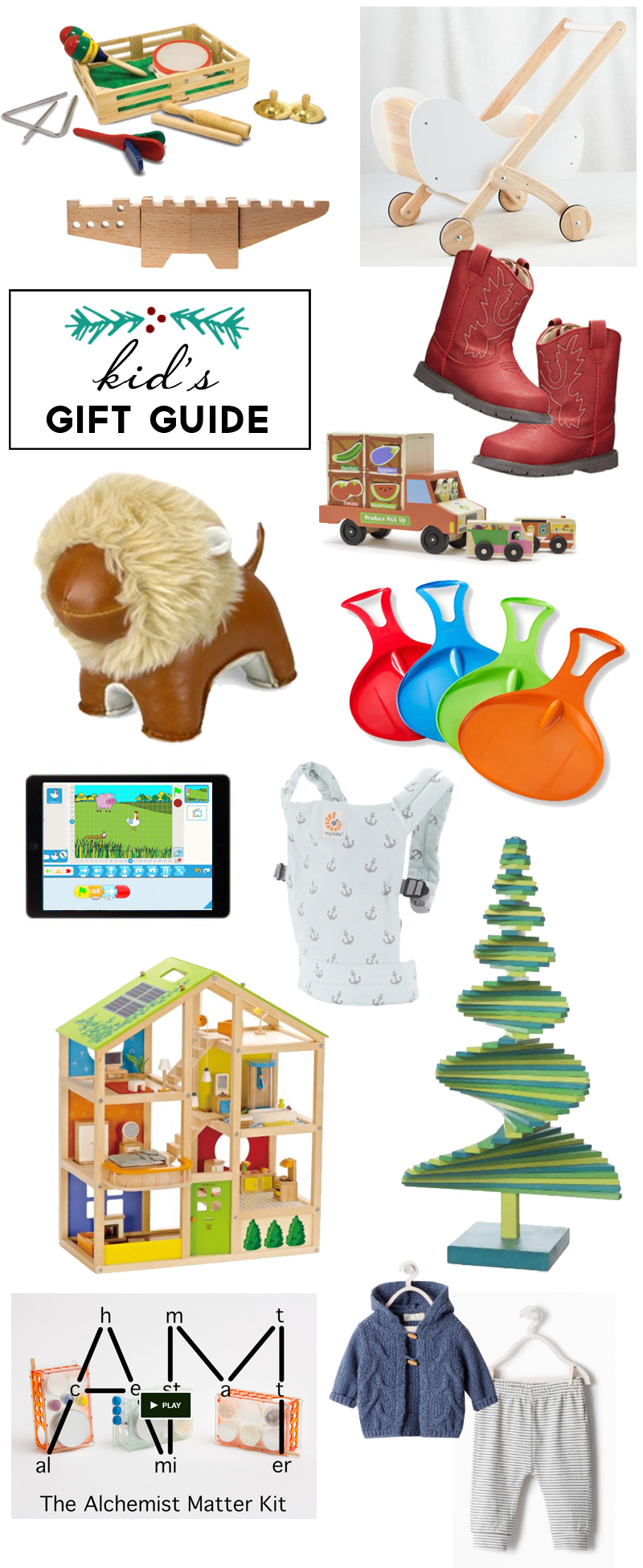 musical instruments | pram | dovetail horse & alligator | red cowboy shoes
PBS toys that give back shape sorter | giant lion | slope sliders | mini Ergo doll carrier
programming for 5-7 year olds, ScratchJr|  infinite tree | doll house
the Alchemist Matter kit | striped baby pants | knit sweater
Have you finished up your Christmas shopping? I'm almost there. It's one of those years where you think you're done and then you realize that you're still missing gifts for under the tree. The best part about this Christmas? We're hosting it at our house again so the girls get to wake up Christmas morning to our own cozy living room and we have that many fewer gifts to ship or box up for traveling (let the traditions begin!). Most of our family is coming to visit at some point between the weekend before Christmas and New Years and I'm really excited about it.
A few ideas for babies and kids: I love that PBS is teaming up with Wholefoods to bring a line of toys to their stores that are sustainable and that give back to those in need. This shape sorter (which is great for motor skills, learning shapes and colors, stacking) is one of the toys on shelves this year. I'm surprising Liv with a mini Ergo doll carrier when baby #3 arrives in January – I can't think of a better mommy & me gift while I tote around the newest little one :). As a website designer, I'm also really excited to introduce Liv to programming for beginners – I've been doing some research and I think that ScratchJr is where we'll start! This is a skill that kid's need to grow up with. Any little scientists in the house? Check out this kickstarter for the Alchemist Matter kit. I love toys that grow with kids and we have this adorable Mishi Design push toy for the girls (they use it as a baby carriage, shopping cart, ride along…) but I think this pram from Land of Nod is equally adorable. Finally, I have a mini dollhouse for the girls in the works (diying it to sort of collapse in on itself so that it's super small for their shared room) but I'm using all of the Hape toy furniture – their wooden houses are adorable!
I have one more quick Christmas gift idea to share with you. A friend of mine here in San Diego has an Etsy shop that specializes in dinosaur and shark sweatshirts (she rebuilds the hoodies with spikes and teeth!) and asked me to take a few photos of the girls one afternoon wearing her adorable designs.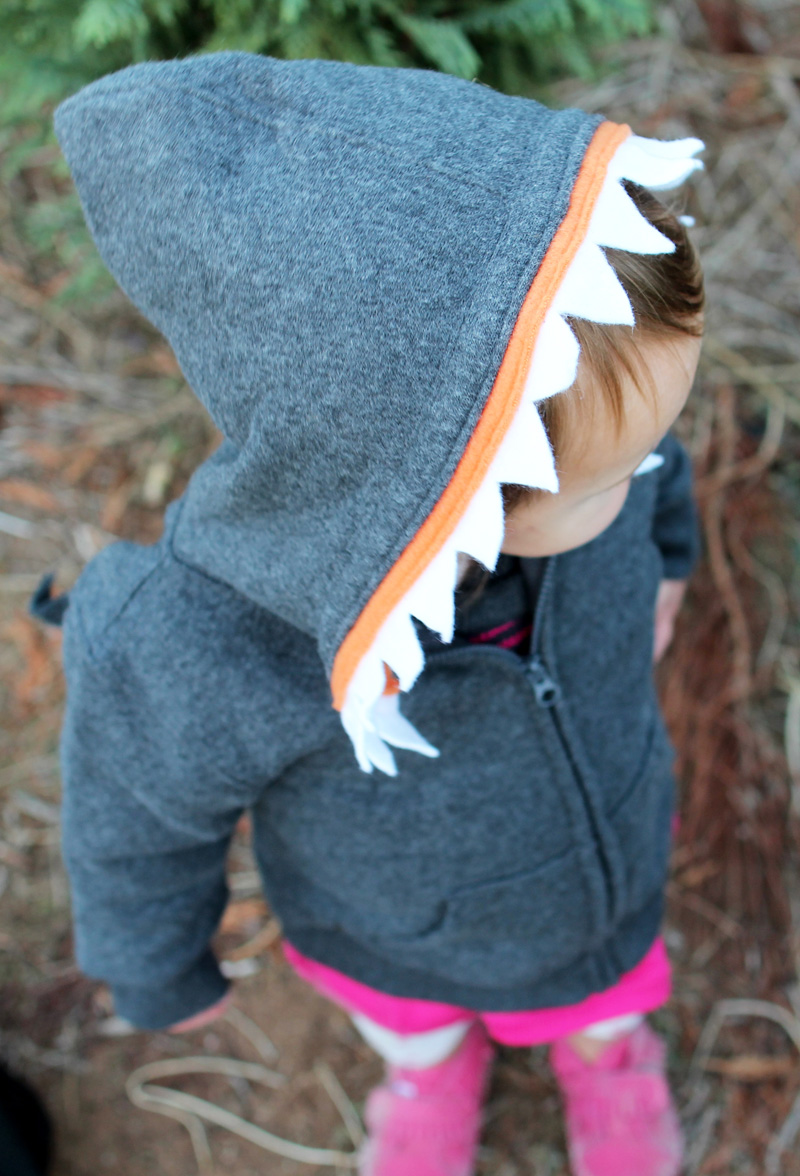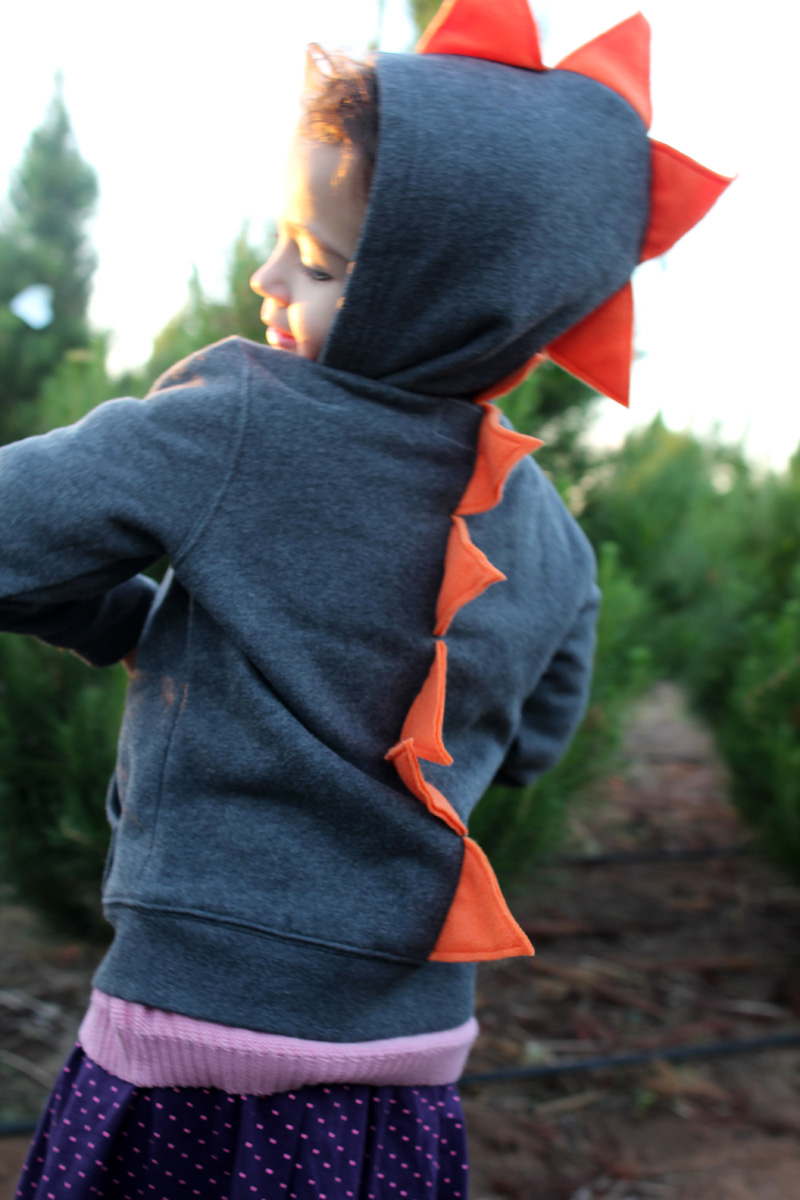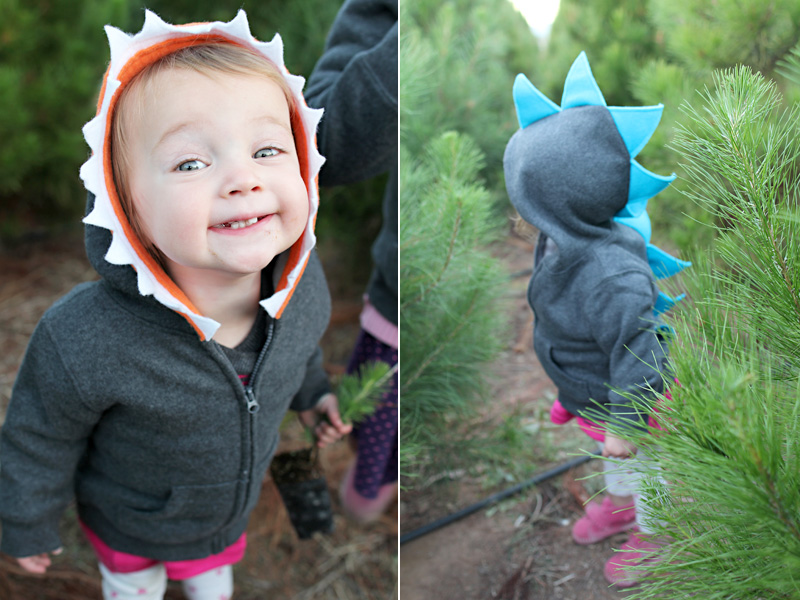 The girls were movin' and groovin' and it was so difficult to snap crystal clear pics, but they loved those warm sweatshirts! Learn more about them here. I had a pink one made for Liv last year (she loves Dinosaur Train on KPBS) and ordered two more for friends this year.
PS a quick link to the guy's gift guide and ladies gift guide for this year, and a roundup of all gift guides posted on this site from the last several years! I still love everything shared and it's great for last-minute perusing. I look for a LOT of my favorite gifts on Amazon and use that as a primary link just in case you're as addicted to Prime 2-day shipping as I am. Thinking of going handmade? Here are all of those posts for those ideas, too.