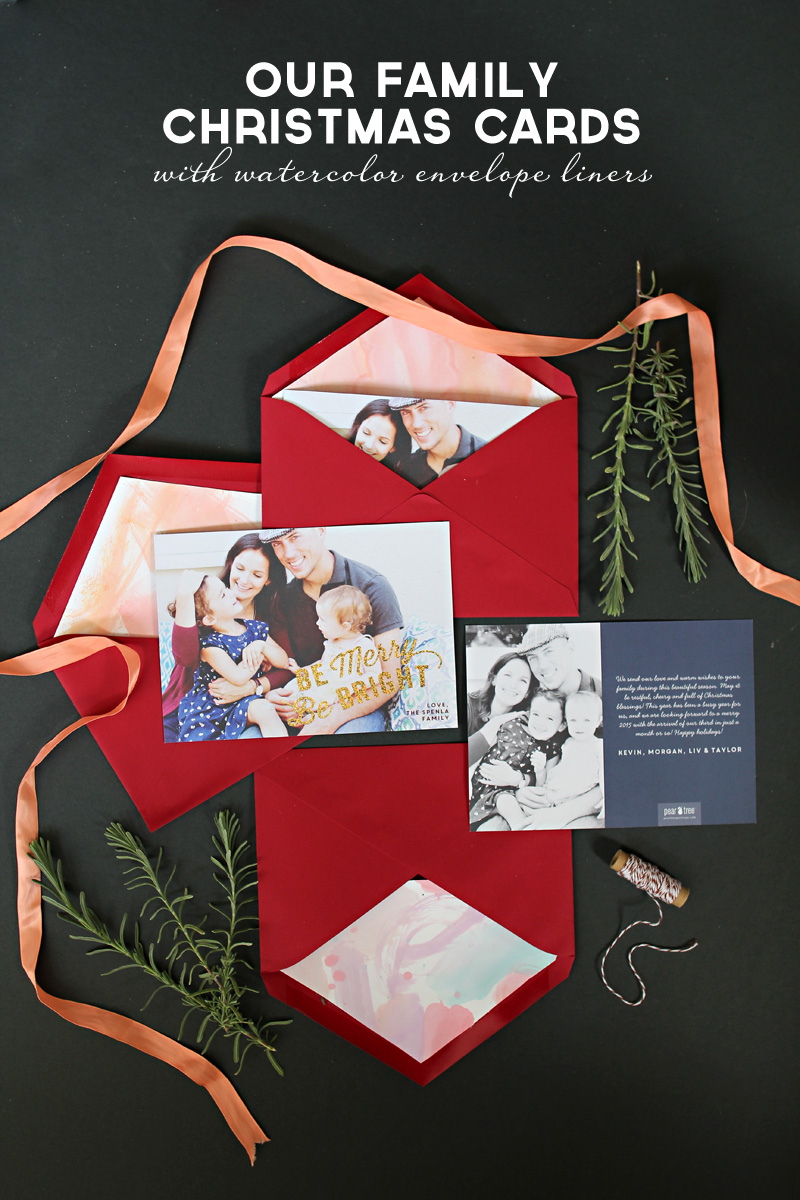 Are you guys ready for Thanksgiving? I'm feeling ahead of the curve right now in the Thanksgiving department and (amazingly), our Christmas cards as well. We've partnered with Pear Tree for our family holiday cards this year and I'm so happy with how they've turned out. We used two photos from our house shoot with Katie Beverley and while you can't see the giant 8 month pregnant belly, you do get snapshots of the cutest little girls grinning and laughing :).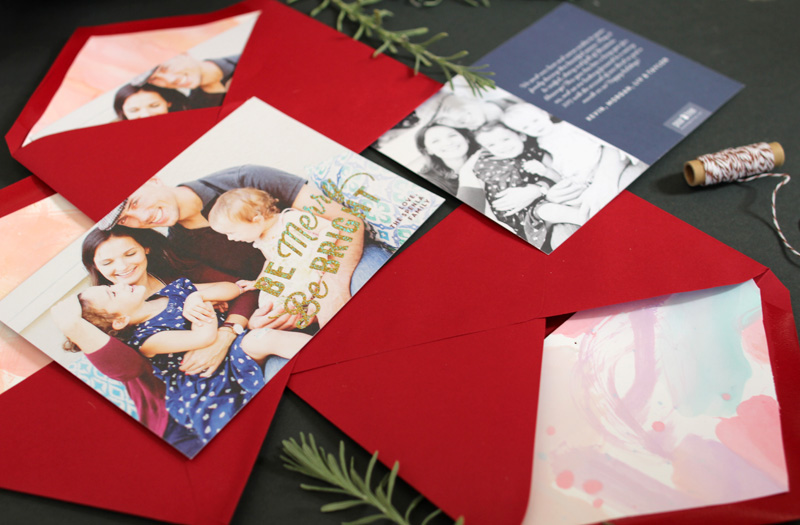 Here's how I adjusted our pictures a bit in photoshop to get a slightly hazy/seventies look (ps if you don't have photoshop, Pixlr is a pretty great free online editing tool to play with):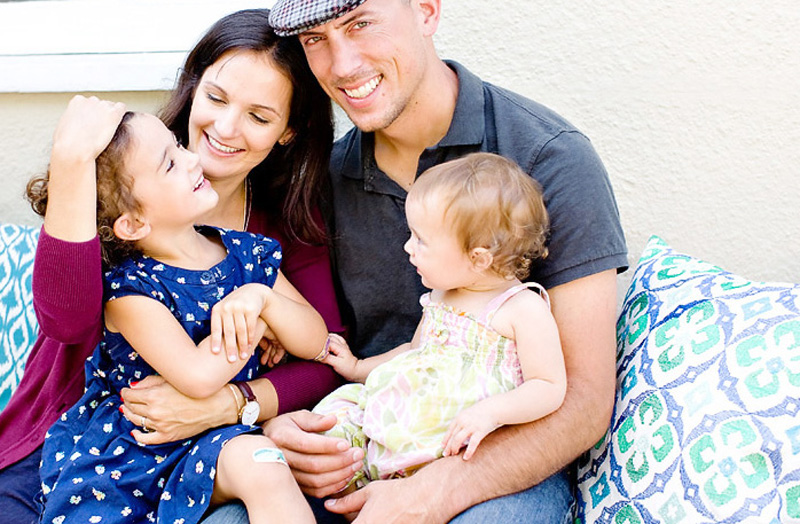 The above is the original from Katie with the 'curves' setting bumped up just a bit.
Below is with 'Norma' applied from the A Beautiful Mess photoshop mini collection (essentially an adjustment in exposure, curves, shadows, a tinge of red… I love this collection):
And finally a bumping in the 'offset' (you can find that under: adjustments/exposures/offset) for that slightly faded effect.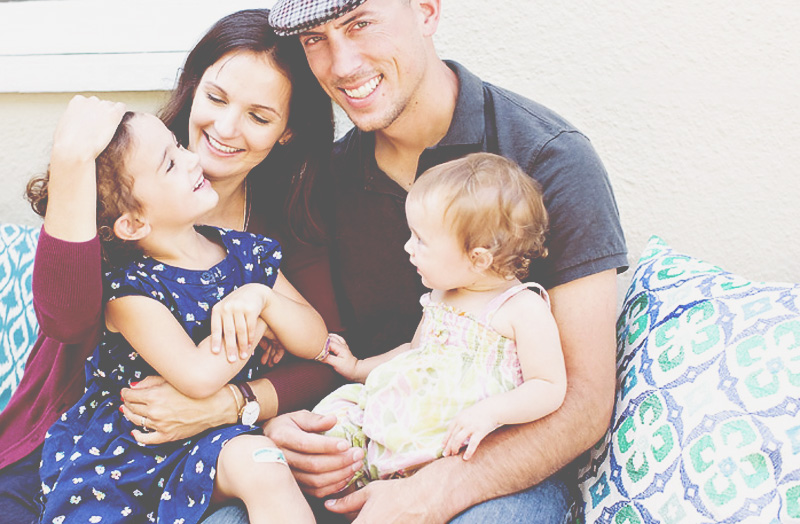 Pear Tree is offering 30% off site wide with code BFRIDAY14 as part of their Black Friday special (though it looks like you can order now through 11/30).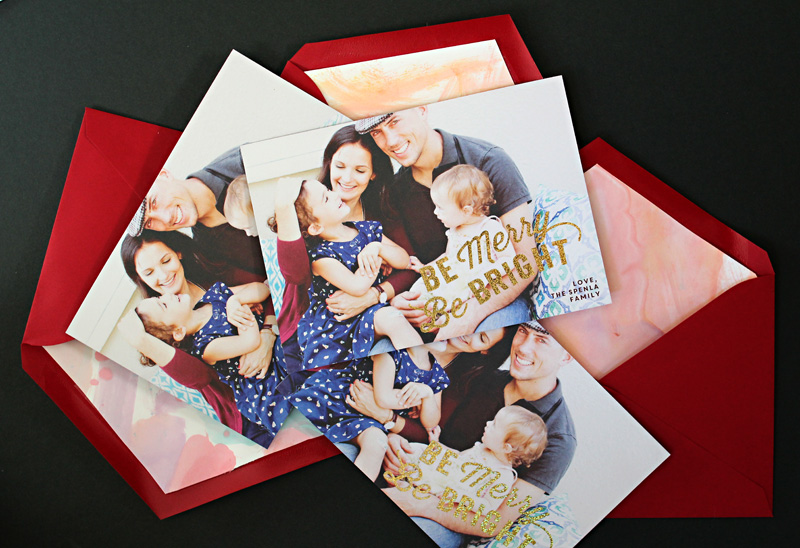 As a special little addition for some of our immediate family, I cut up Liv artwork (both from school, home and new watercolors that she loves to make at our kitchen table while I cook) to use as envelope liners. I think it adds a sweet extra layer of personalization.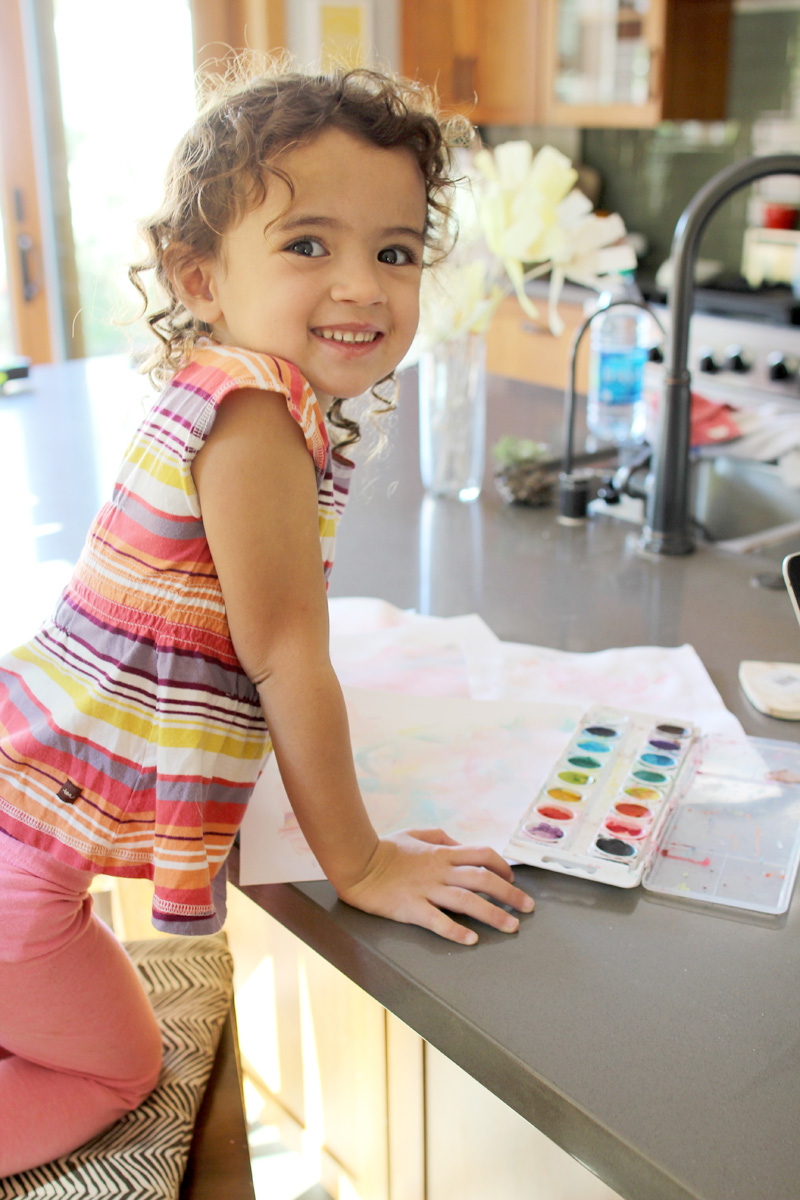 Enjoy these next few days with family and friends!! Sending lots of love to your family from ours.
Family holiday cards from: 2009, 2010, 2011, 2012, 2013 (most with their own roundup of editing tips!)