Happy weekend! We're going through a few adjustments over here and as you can imagine life is getting a little busy :). I took my first outing solo with all three little ladies yesterday to see some of my favorite moms and even though it was just a trip to one of their homes, I couldn't believe how long it took me to wrangle three children and get everyone out of the door. With shoes. On each foot. And a lunch. And a nursing schedule. I have much to learn.
I thought that I'd invite some wonderful ladies to step in and share Motherhood posts with you here once a week over the next few weeks to help supplement my own. I used to have a series around here called Friday Guest Blog Interviews. It lasted for a few years and was one of my very favorites (it can be very inspiring to walk through someone else's studio or here their answers to questions on motivation and inspiration).
This time around I'm inviting fellow bloggers that I met at Alt Summit in June of 2014 to participate by sharing their best tips, daily routine and 'how they fit it all in' with their busy and growing families. Coincidentally Alt Winter 2015 is also happening right now!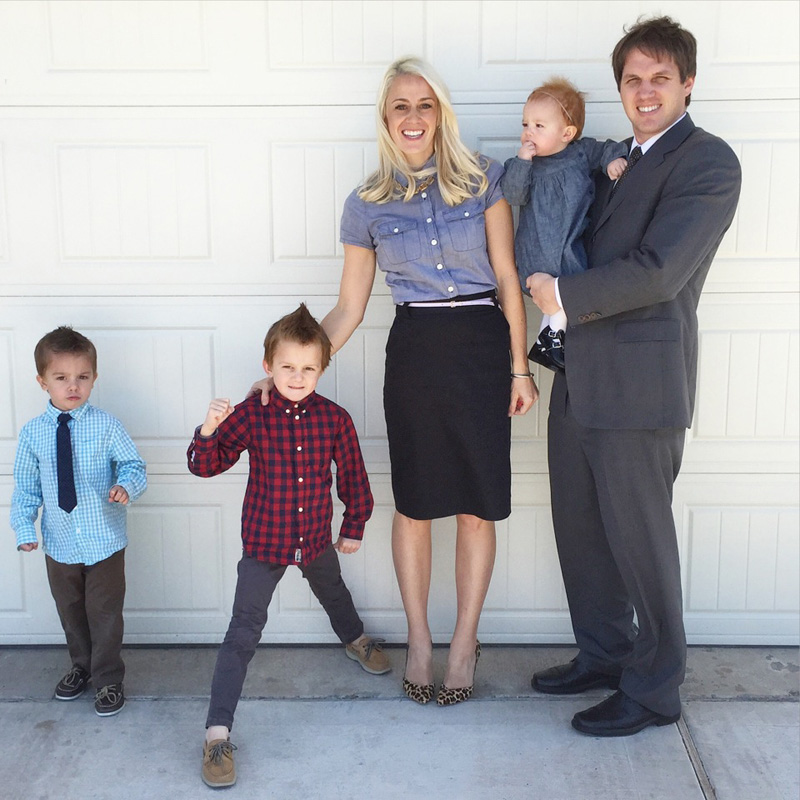 I am kicking this off with an amazing lady that is a mother to three and in her spare time an incredibly talented and creative seamstress. Miranda blogs over at One Little Minute but is more regularly found on Instagram where she has sort of mastered that 'blogging through social media' phenomenon by sharing her creative process, projects and cute family in a way that inspires and invites you to follow along. Her tips today on focusing on one thing at a time and systematically eliminating from your life until you're living the life you want struck a deep chord with me.
Miranda also shared a little secret with me while I was in the hospital with Marley – she emailed to say that she and her little daughter, Plum, managed to hold on to very special moments together with this advice: "if you really try, and sit really still, and hold really tight to each moment, you really can slow down time a little bit. I feel like I haven't missed a thing this last year, and I can't really express easily how joyful that feeling is." So beautiful. I'm already practicing capturing those fragments of Marley-time, because I know that the busy-ness of the world around us will soon swoop them up.
Tell us a little about your family.
My husband Dave and I met and married in Utah, where we both grew up. After I finished school, we moved to New Hampshire for Dave to study Law and had our first son, Milo (now 5). One year later he transferred schools so we moved to Virginia, just outside of DC. Two years later Eliot (now 3) was born. Two more years later after graduating and working at a busy firm we decided we were ready to slow down the pace of our life, and settle into a space bigger than our 900 sq ft apartment, and after much deliberation we chose Austin, Texas as our home. I was 13 weeks pregnant with our baby girl Plum when we moved, and she arrived two weeks before Christmas (11 days after her due date!) Life has been a bit of a rollercoaster of change for as long as we've been together, and we're just barely starting to feel like we can settle into a regular schedule. Our boys are wild, curious, and wonderful. Baby Plum brings the most sweet spirit into our family, we can't imagine life without her. We all feel blessed to overflowing.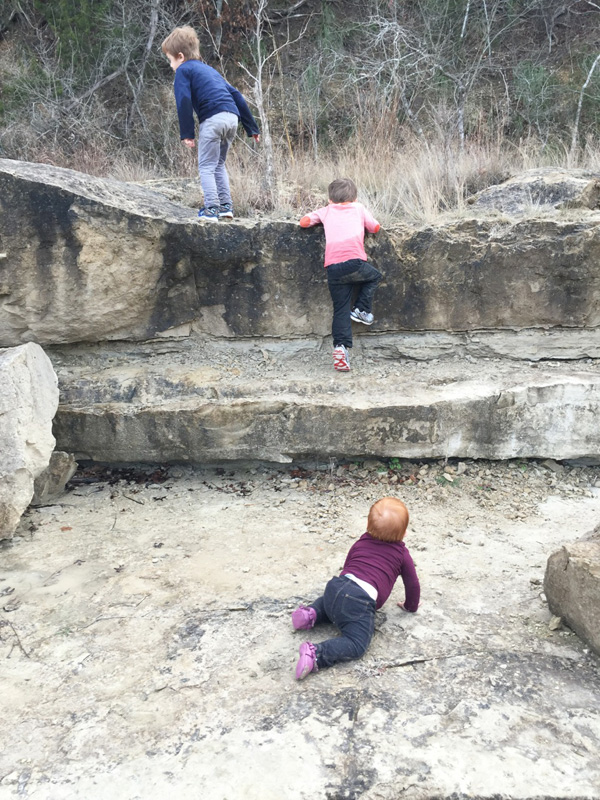 Tell us a little about what you do for a living (creatively, in a corporate environment, as a blogger or other?)
This is a tricky question for me these days! Historically, I would have answered that I am a RN by education and profession, and a custom seamstress and blogger by creative outlet. Two years ago I made the choice to stop blogging regularly (after blogging for 6 years) so that I could spend more time on personal projects and so I would have the energy and space I needed to have my third baby. A few months later, I also stopped taking regular sewing orders. Then, shortly after Plum was born I quit my part-time nursing job as well. So, the last couple years I have been professionally quitting all of my jobs! haha! I currently operate as the full-time caretaker of my kids, husband, and home. I teach semi-regular crafting workshops at a local store, which I love. I take custom sewing orders when the timing and projects are right. I also blog very occasionally and usually in partnership with a company, brand, or idea that I feel very inspired by. My blog and etsy shops both have for sale two PDF sewing patterns that I designed and developed, and the Maternity Countdown Tee shirt that I introduced to the internet back in 2010. None of these things bring in enough money to support a living, and for our family it works to have my husband be the primary breadwinner. I do try to pursue projects that inspire and energize me, and I am enjoying this season of motherhood.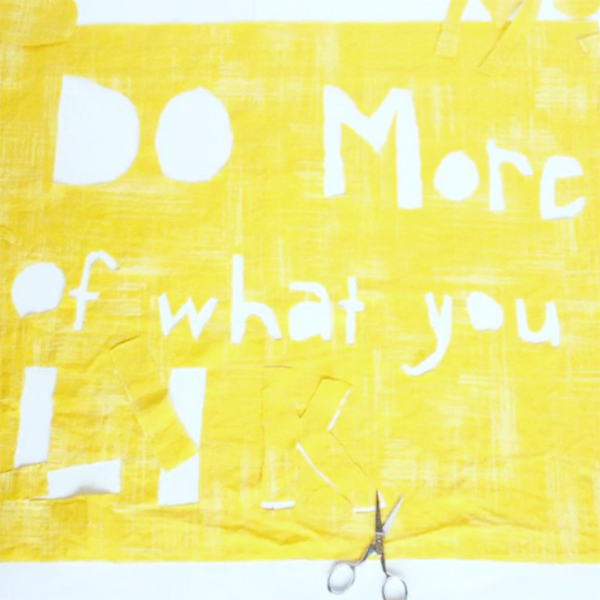 How do you do it all? What does your routine look like? What's a day in the life of?
The golden question, right? Obviously, if you read the answer to the last question, you'll know that I have been systematically eliminating things from my life in order to ensure I'm living the life that I want. I truly believe that there is enough time in the day for people to do the things they want to do…just not everything. We have to choose! My understanding of time and energy management continue to deepen and change as I test out different scenarios and systems. I've typically been a pretty free-spirited parent, but as my kids have gained schedules because of school, I'm finding that our life flows so much easier and more smoothly if I try to maintain a schedule, too.
My current routine is as follows: Wake up around 7am, make sure Milo and Eliot are dressed and have breakfast (they dress themselves, and we're working on them learning to make instant oatmeal and/or toast independently). I nurse and change Plum, then walk or drive Milo to kindergarten. on Preschool days, I go home and make Eliot's lunch and make sure he's ready for carpool. The other days, I take the two youngest to the gym and do an exercise class or run. From 9:30-11 we either buy groceries (Monday), go to the library (Wednesday), or play at the park/home/run errands, etc. 11-12 is lunch time, and then Plum goes down for her nap. On preschool days this is my time. Tuesdays and Fridays I've set aside nap time for sewing and creative projects. I have learned that I need a full couple hours of uninterrupted time to feel creatively fulfilled, so I turn my phone off, leave dishes in the sink, close the studio door, and really take time to work on the project at hand. Thursdays, nap time is my household cleaning time. I actually enjoy cleaning, and I love when my house is organized and clean, but I get overwhelmed if I feel like I have to do it all the time. So I set aside this time for it and don't worry about it the rest of the week. The days that Eliot is home we get some one-on-one time. We do a reading lesson and some story time, then he gets to play some games or watch a show on the ipad while I shower, get dressed, and either answer emails or unload the dishwasher, or package up tee shirt orders to ship. When Milo gets home from school, we have an after school snack, then he does his reading homework. The afternoons are usually beautiful weather so we can play outside, on occasion we will have a play date or run an afternoon errand. I usually start working on dinner around 4:30-5 and we eat around 5:30. I've learned that bedtime usually takes about an hour, so I give us that time. We clear dishes, do baths, change into pjs, clean up the playroom, brush teeth, read stories and scriptures, then bedtime is at 7pm. After the kids are in bed, I clean up the kitchen and take some time to spend with Dave or by myself. On Mondays and Fridays I do laundry loads all day so the evenings are for folding. I choose a show to watch (lately it's been Parenthood and I'm binge watching) while I fold and sort and put away. Other days I might read, or get together with friends. Saturdays we try to spend out exploring the city, going on hikes, or working on the yard. Saturday nights Dave and I have a weekly date night. Sundays we attend church, then nap and spend time together before usually hosting friends for Sunday dinner. The days are full and go by quickly, but when I focus on each experience at hand, the time really does slow down and I enjoy it more. I really do love spending time with my kids, especially when I have scheduled everything else into other slots so I can just enjoy being with them! I also truly love and need time to be by myself working on creative projects. Choosing the schedule that allows both is the best fit for me right now.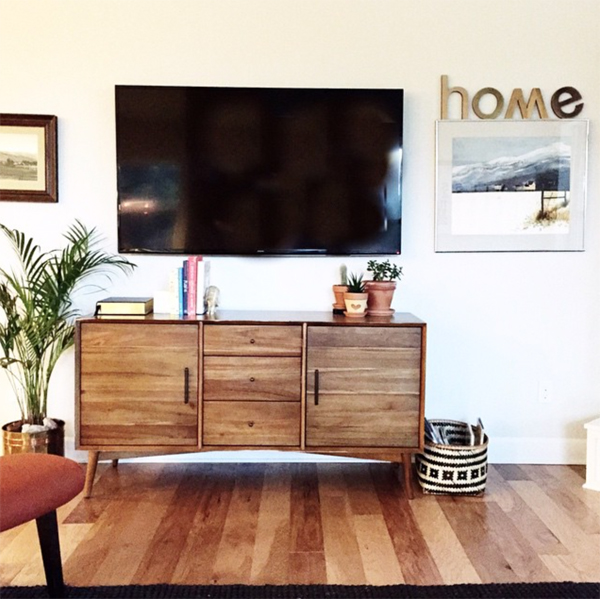 Any special tips/secrets to making it happen?
The tips I have learned that I would offer to others are three, Decide what you want to be doing with your life, schedule time to make those things happen, and do one thing at a time.
1) Decide what you want to spend time on. Not what you think you should do, or what someone else is doing. But actually what you want for yourself and your family. There are no rules, this is your life! I can't pretend that I have my own all figured out. There are seasons for different things in life, and as our kids grow and change, the types of things that will fit will change too. It's nice to feel like the choices I'm making for right now are the ones that I want.
2) Schedule time for those things. Begin by scheduling regularly occurring items. Then evaluate the open spots. Pay attention to the time of day for certain tasks, and your personal energy schedule. For example, I learned that after having my third baby, after putting the kids to bed I was emotionally and physically drained. Any task I assigned to that timeframe had to be very low energy–like folding laundry. For years that post-bedtime slot was my premier efficient time for sewing and blogging, but that doesn't work for me anymore, so I make sure to schedule my sewing and blogging time into a more high-energy time of day for me: nap time! Try to give everything a specific day and time, and do you best to stick to it! Say no to opportunities that are offered to you if they don't fit your vision of what you want to be doing with your life. And if one does come along, be flexible enough to make space for it, recognizing that you may have to take something out for a time.
3) Only do one thing at a time, and do it well. There is a lot of acclaim out there for multi-tasking, but I have learned that it doesn't work for me. I have to focus on one thing at a time in order to really do it right and feel satisfied with it. Obviously, some tasks in mothering have to overlap, like caring for my kids while I work on dinner. But I work hard to create a schedule where everything has a place and can be focused on independently. That also frees up my mind and heart to not feel busy! I don't feel like the laundry is endless, because I actually only touch it two days in the week. The other days it's simply not on my mind. I can really enjoy spending time at the library with my kids because I have scheduled time to work on my creative and professional projects so they don't creep into every part of my day.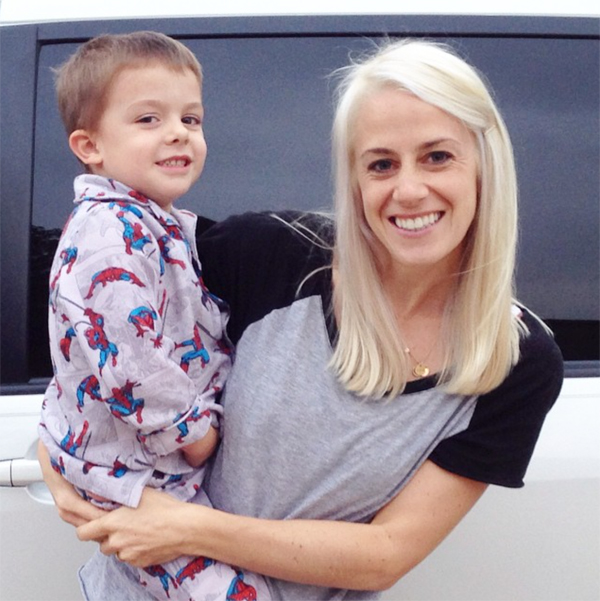 Is there a favorite project (from your site) that you'd share with us?
My most recent project ranks in the top three favorites I've ever made. I had wanted to sew a leather jacket for a couple years, and when the chance came along, I took it. I really pushed my skill level and creative boundaries making it, and gosh I love it so much. Also, I try to send birthday cards to everyone in my family each year. I made this funny birthday card a couple years ago, and only sent out half of them because we packed up and moved halfway through the year. So, I'm excited to pull out the other half and make sure they get sent!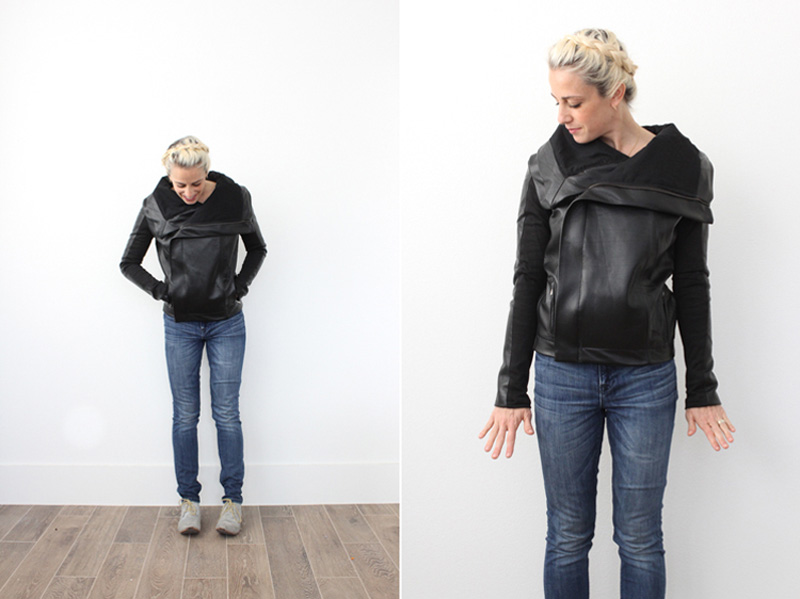 ___________________________________________________________________________________
Thank you so much, Miranda! It was a delight to have you on the blog today.
Please drop by and say hello to Miranda over at One Little Minute or on Instagram!