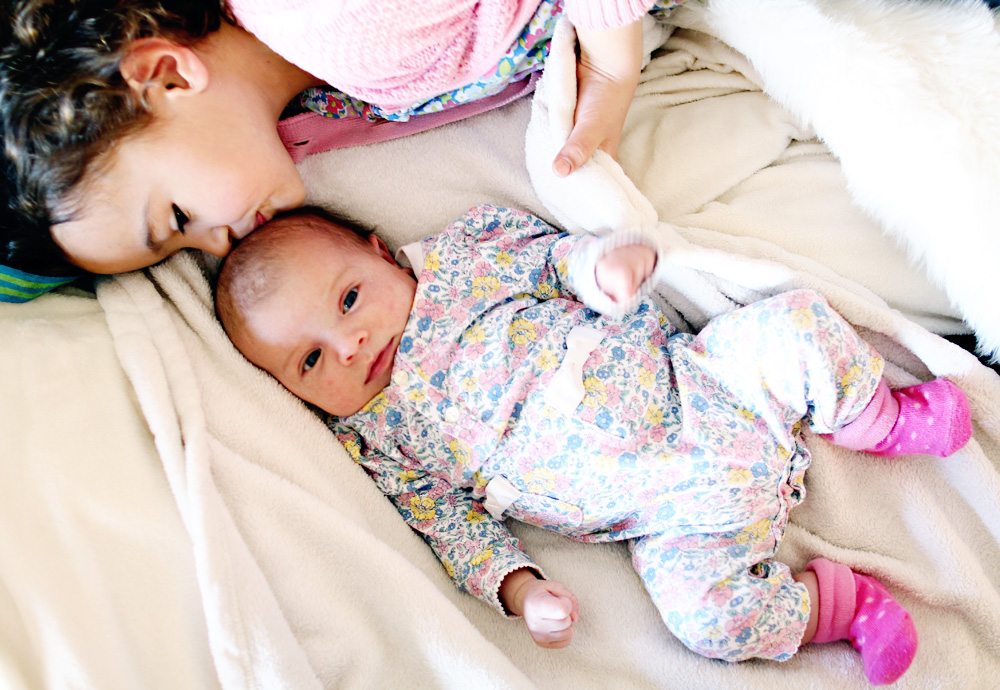 Happy weekend! The girls and I are having more of a lazy, casual weekend (if solo parenting three jumping beans counts as casual :)) while Kevin continues on in the master bathroom. He heads back to work in just one week so we're trying to finish up as many big projects as possible before he does. He's been working so hard! 12-15 hour days/seven days a week.
On the parenting front, this last week brought with it a few of the most 'normal' days of the past five weeks. I'm hoping that becomes the trend as I finish up maternity leave and we start to develop a family day-to-day rhythm around this house. I so need normal again. #exhausted
Hot cup of coffee in hand? I savor those moments! Here are a few reads you might like to enjoy it with:
A Google travel hack for flight info on the go. I haven't tried it yet but I'm excited to for my next flight.
I'd like to write an outsourcing-related post (because my productivity depends on it) but this post on outsourcing your life is pretty much on target!
These sandals are on my wishlist come spring :).
I have pretty wavy/kooky hair and have recently become addicted to this (I've worn my hair in a bun for four years – read: children years – until now).
Welcoming the micro market.
Speaking of setting little goals to create better habits, I'm giving fitbit a go (post maternity is asking for it – 10,000 steps here I come!). Does anyone have any thoughts on the new trend?
An awesome idea for circular ice cubes.
Thoughts on yelling.
Also? Tell your friends that they are good mothers. Hearing words of encouragement never gets old and we ought to speak it more. I think I have shared this before but it sooo hits the spot that it's worth mentioning again.
Another favorite I'm sure I've mentioned before: I love watching you dance.
Toy ideas for encouraging self-directed child's play.
I'm on a zero budget with our big remodel happening, but I badly wanted an oversized, black dolman sort of sweater to snuggle and disappear in and have been casually perusing ThreadUp and Threadflip in my bits of free time (aka State of Affairs watching late at night). Have you heard of the sites? If you have patience, they're very cool. PS more tips on selling via consignment online.
Happy weekend :).