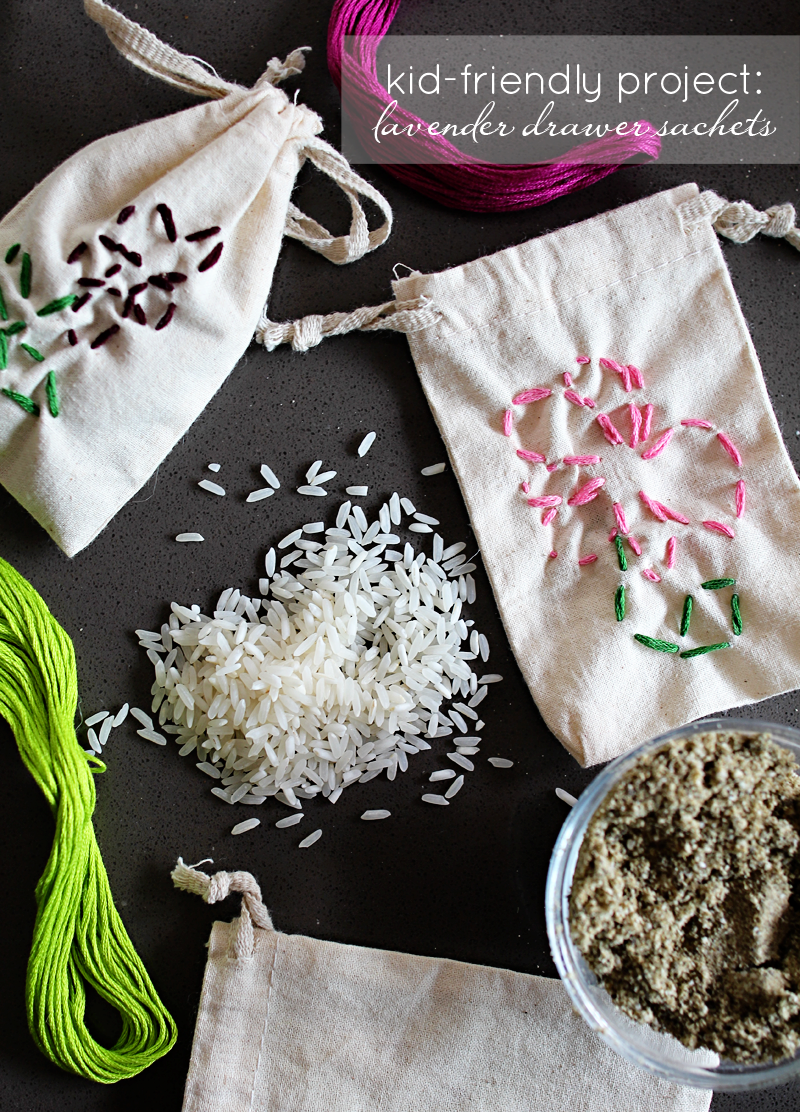 Liv's new favorite activity is to go for scavenger hunts around our neighborhood. My neighbor invites her on early evening walks when she takes her own dog for a walk, and Liv comes back with a bag full of flowers from around the block (I know, not totally kosher, I try to encourage just picking leaves and such by sometimes sending her with a list that includes 'find something green' and 'find the prettiest twig').
One of her recent hunts resulted in LOTS of lavender from our own yard, so I suggested to Liv that we dry it all out and use it for a project.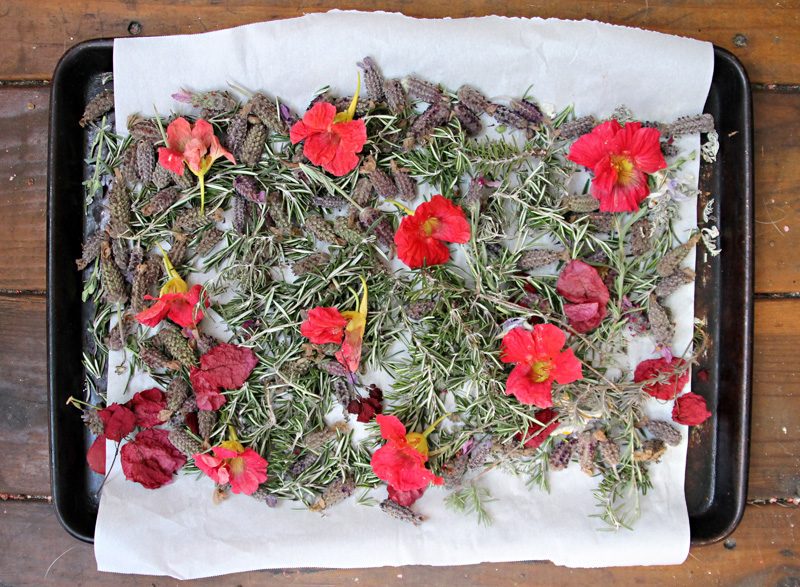 Lavender, rosemary, nasturtium, bougainvillea…
I also had a handful of muslin bags on hand from another craft, so one of the ideas that came to mind was to create little drawer satchels for Mother's Day.
Once the flowers were completely dried out, we blended them with epsom salt, baking powder and drops of lavender essential oil.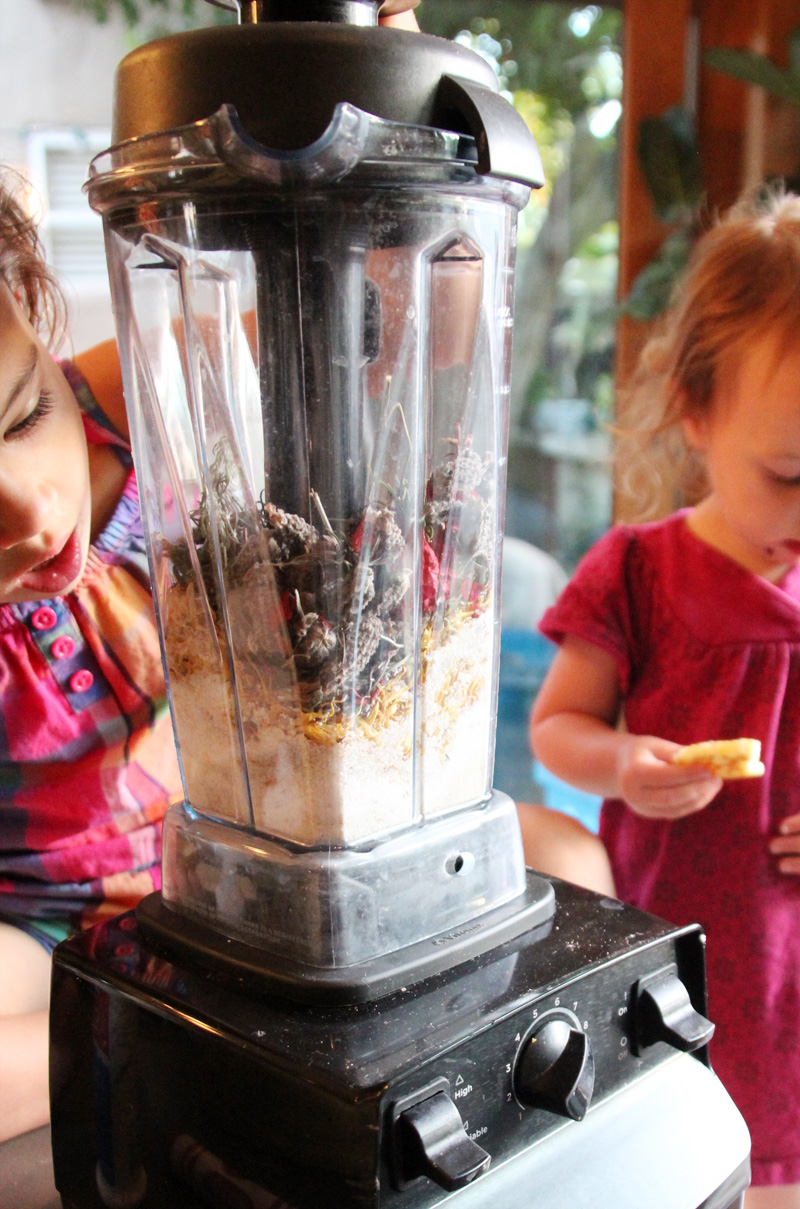 Here Taylor is pretending to mix around the powdered result. PS this mixture is perfect for sachets, not so great for a bath (I tried, the amazing-smelling powder left the green lavender residue all over the tub, whoops!).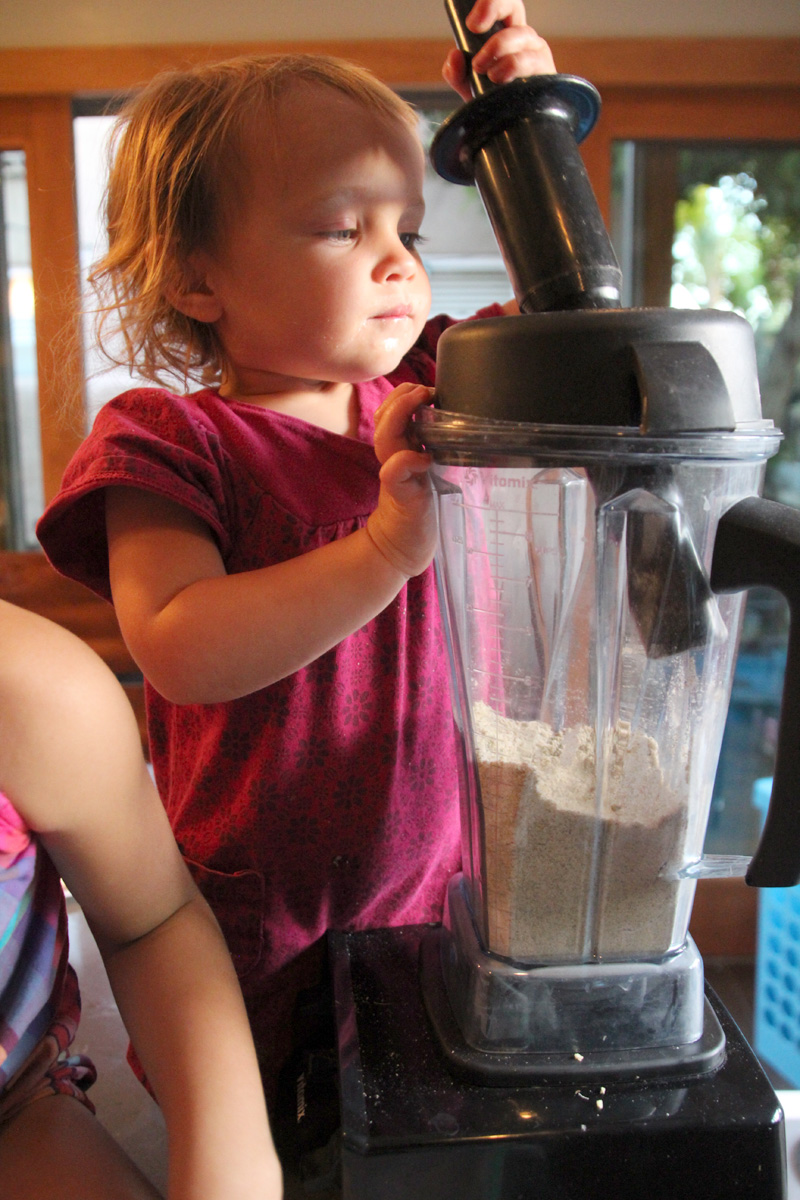 I mixed the powder with whole grains of rice, 2 parts lavender powder to 1 part rice.
We turned the muslin bags inside out and Liv drew whatever she wanted on the bag in a colored pencil. She decided on flowers which was perfect for this project.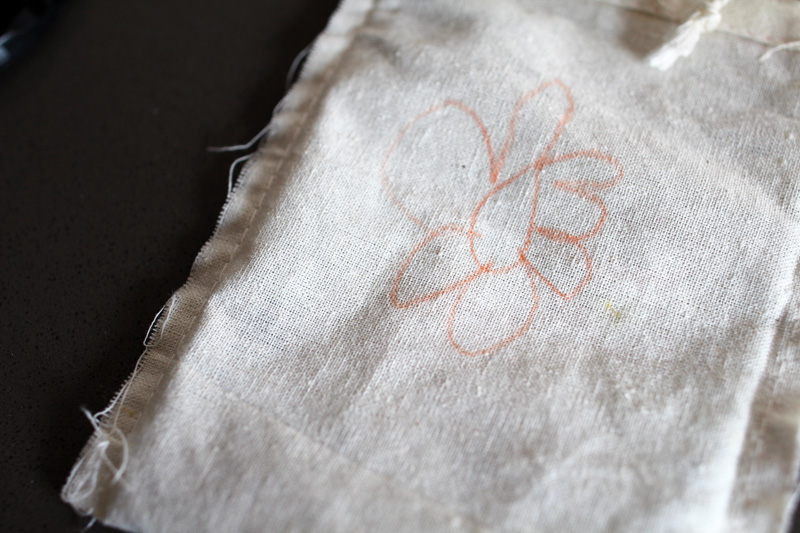 Then I slipped a thin piece of cardboard/cardstock into the bag (so that I wouldn't sew through the bag) and began to outline the design in embroidery thread (the below is an example that I started on first to test out my idea, not Liv's flower). She was able to help me out a little bit by pulling the needle taut as I sewed. The goal was to create a close version of her drawing rather than perfectly spaced embroidery stitches (as an adult may be tempted to do).
Here's a source for muslin bags and here's the hoarder amount of embroidery thread that I now own.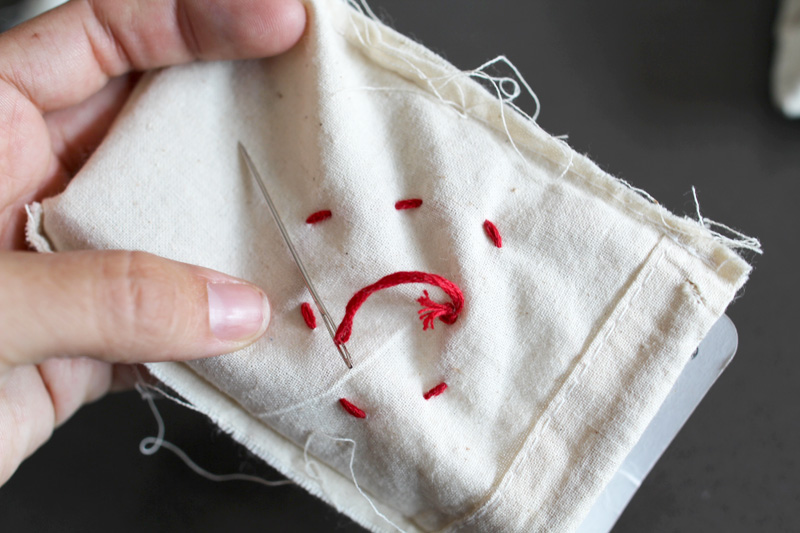 Back to the flower… our design once we turned the bag inside out and filled up the little bag with our lavender mixture: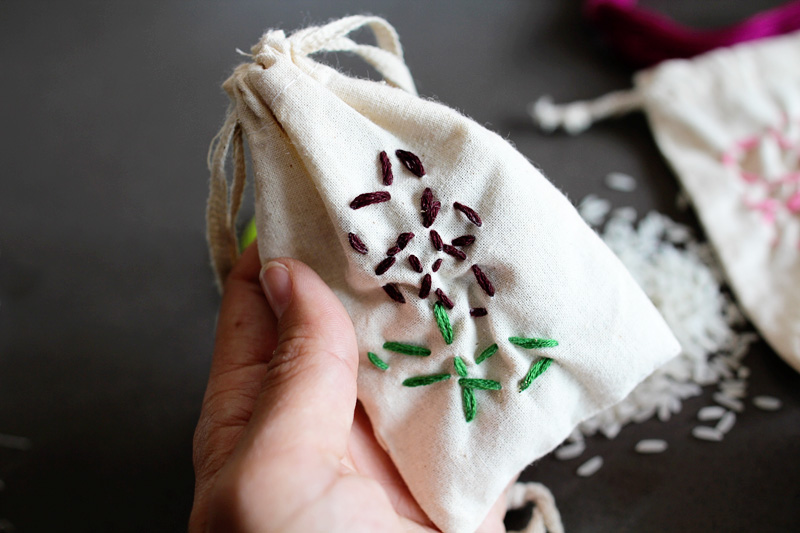 I tied the tops very tight (non-spilling or leaking tight). They smell so lovely and will be great little presents. A bonus is that lavender is a mothball deterrent, these are perfect for hanging in a closet or tucking into a dresser drawer.
It's almost Mother's Day! I'm in Boston this week and so finished most of our Mother's Day cards/gifts before we left (which is wayyyy before that usually happens). Happy mid week!
PS One of my favorite Mother's Day gifts and all Mother's Day ideas from this blog.