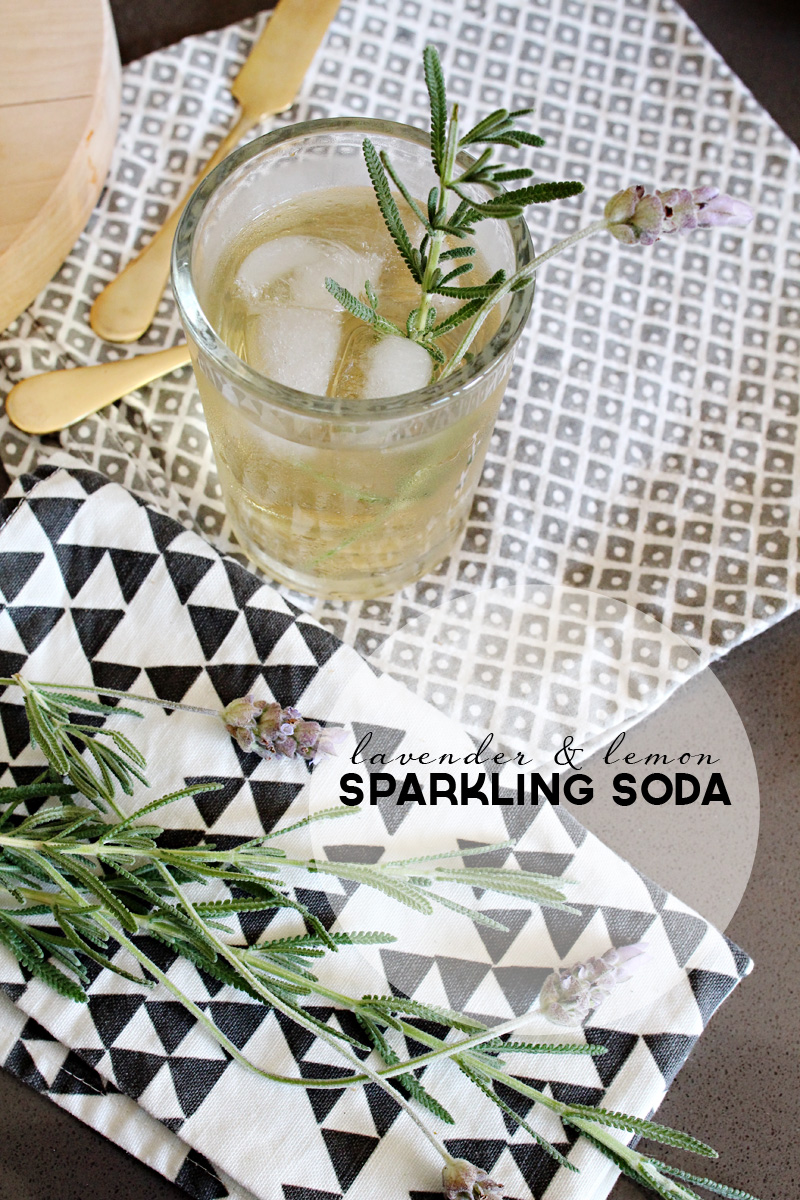 I'll preface this post by saying that I'm not one for soda (never really developed a taste for it) and I'm not one for complicated, but this recipe is so good that should you ever be up for trying both of those out at the same time, I say give it a go with two enthusiastic thumbs up.
It's not really complicated, per se, but any time you have to pull a saucepan and fresh ingredients out to make a drink (especially a non alcoholic one), well, you've gotta be dedicated. BUT this drink is so worth being dedicated to. Especially if you're in charge of bringing a pretty drink to a shower or brunch or something like that. :)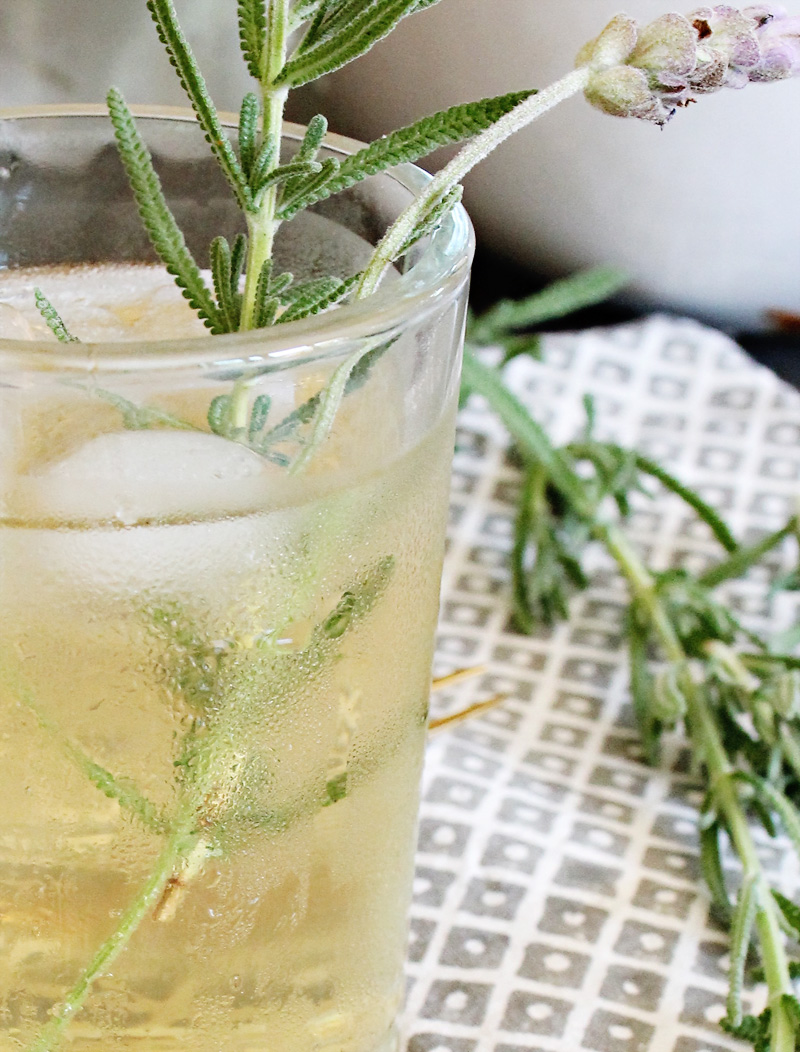 I discovered this yummy refresher while trying to replicate Kevin's famous lavender lemonade – I'll share that one one day! I didn't use enough lavender or lemons, turns out, but I came up with a simple syrup that is now full of our herby-garden and is my best friend.
If you've been reading this blog for a bit, you probably know how much I love experimenting with ingredients from our own garden. There's just something about growing, cultivating and harvesting, even in the extreme urban, grow-a-handful-of-beets-and-call-it-a-day kind of situation our veggie box is in. It's really satisfying to go from dirt to plate (or glass).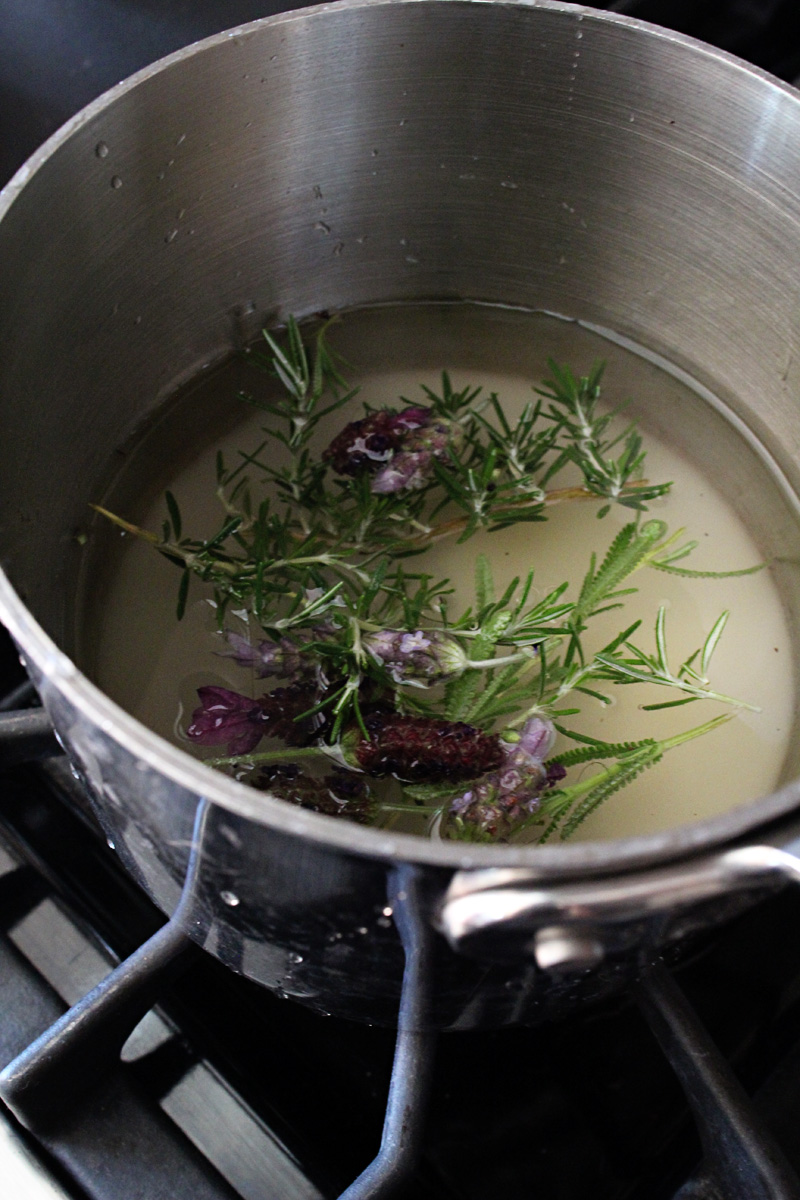 This recipe starts off with two parts water to one part sugar, plus a handful of lavender (and rosemary if you're running short on lavender).
Boil and reduce 50% (not going for a reduction that becomes a thick honey, but more of a light syrup consistency). Once pulled off of the heat, add lemon juice to taste (limes work if those are available).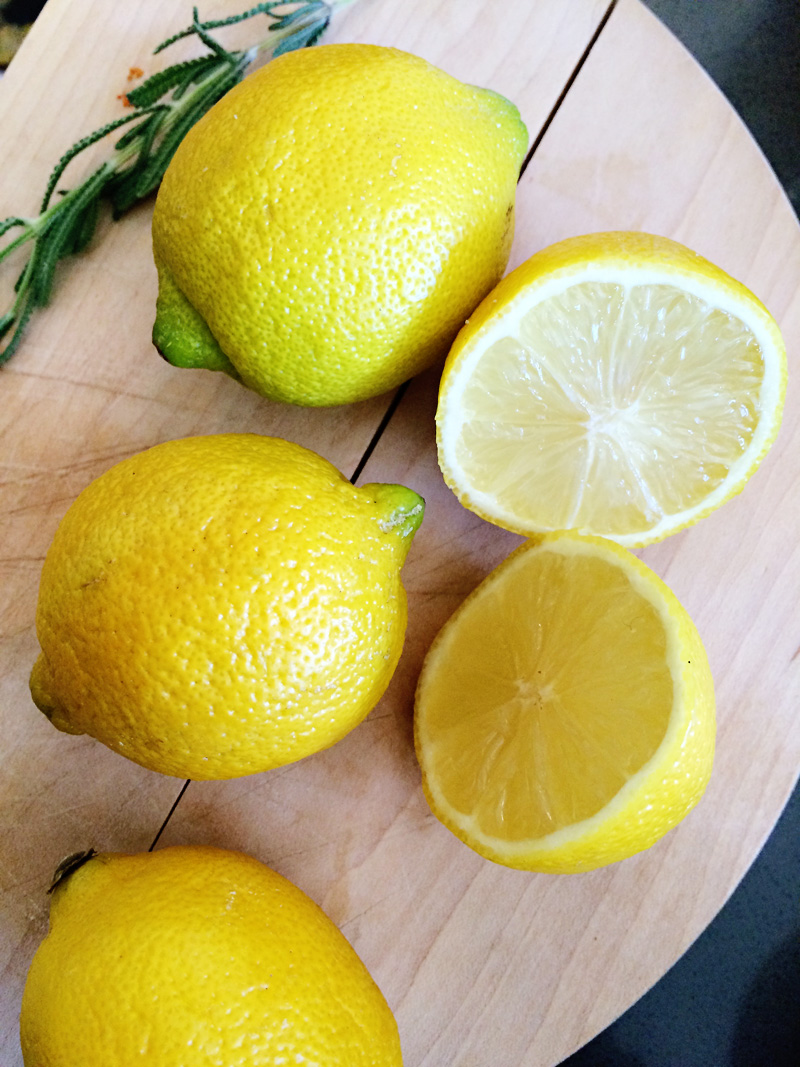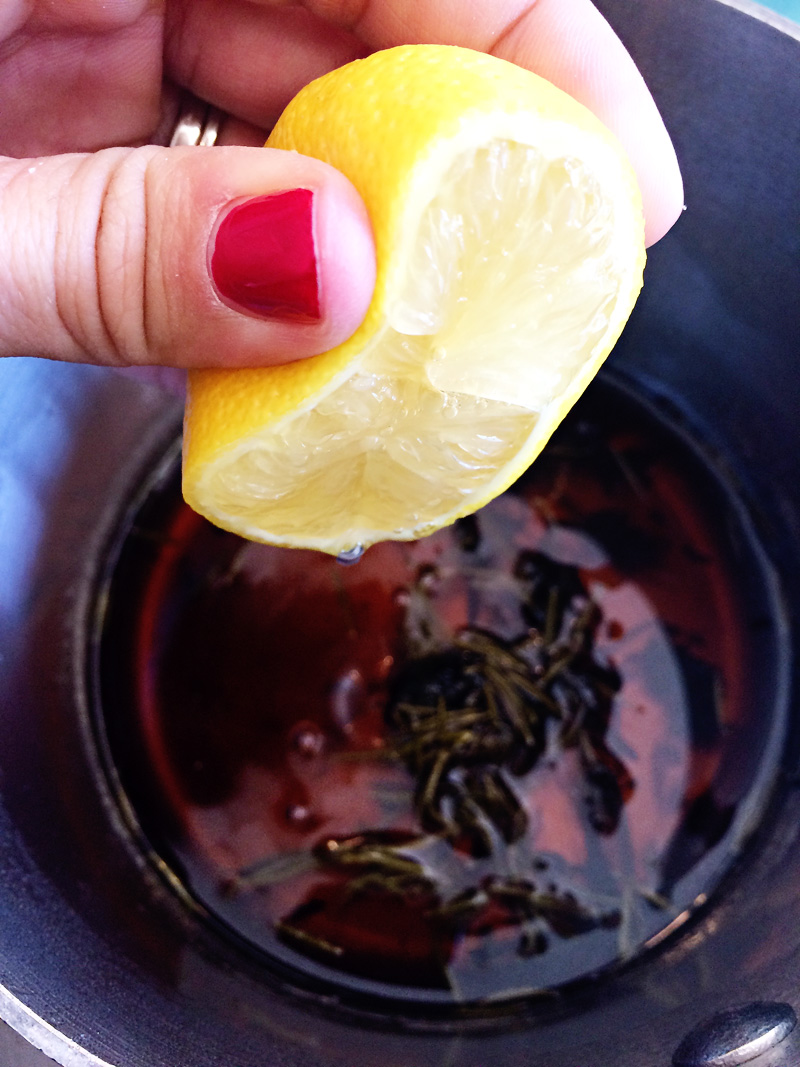 Strain herbs and lemon seeds out to enjoy your finished simple syrup.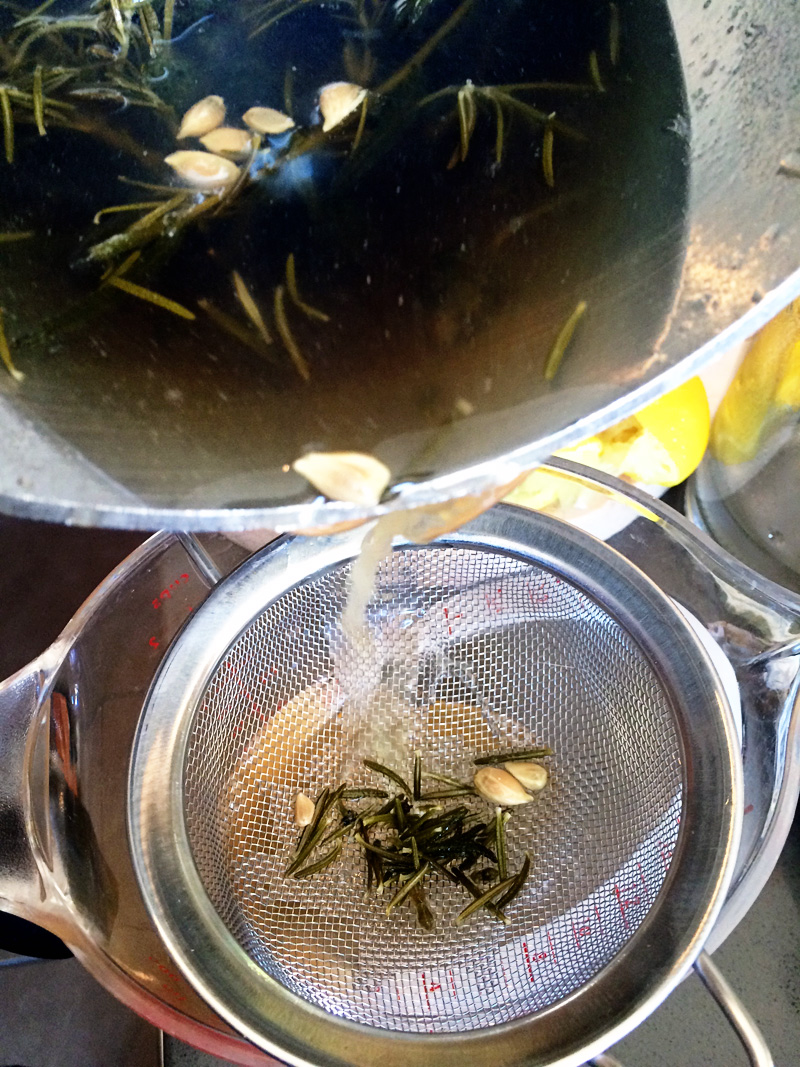 The non-alcoholic version includes equal parts simple syrup to Perrier (or club soda, or maybe even tonic water?). The party version adds whiskey or gin, the brunch version a heavy splash of champagne.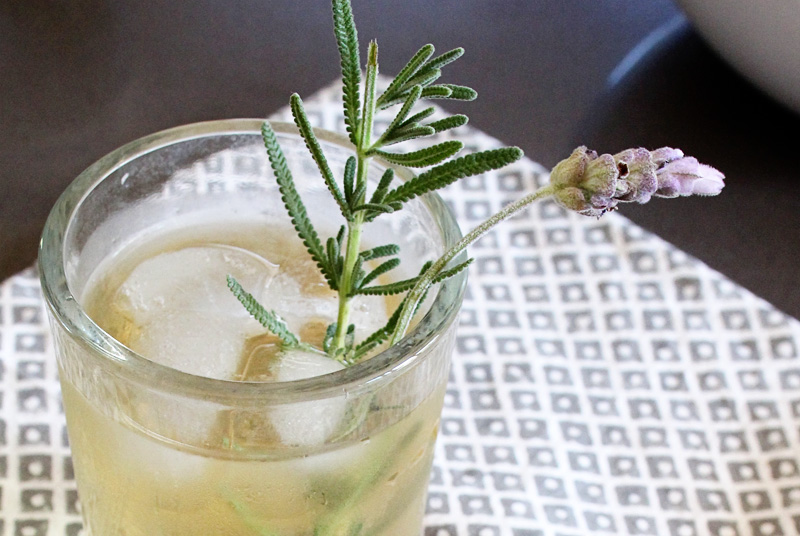 Craving one of these sparkling sodas right now! When our lavender plants produce enough buds to demonstrate the pink version I'll definitely share. It's a really pretty drink when the colors start to come out.
Happy Monday!
PS another great (similar in many ways) recipe to bring to a party, and a roundup of all beverage recipes shared here.