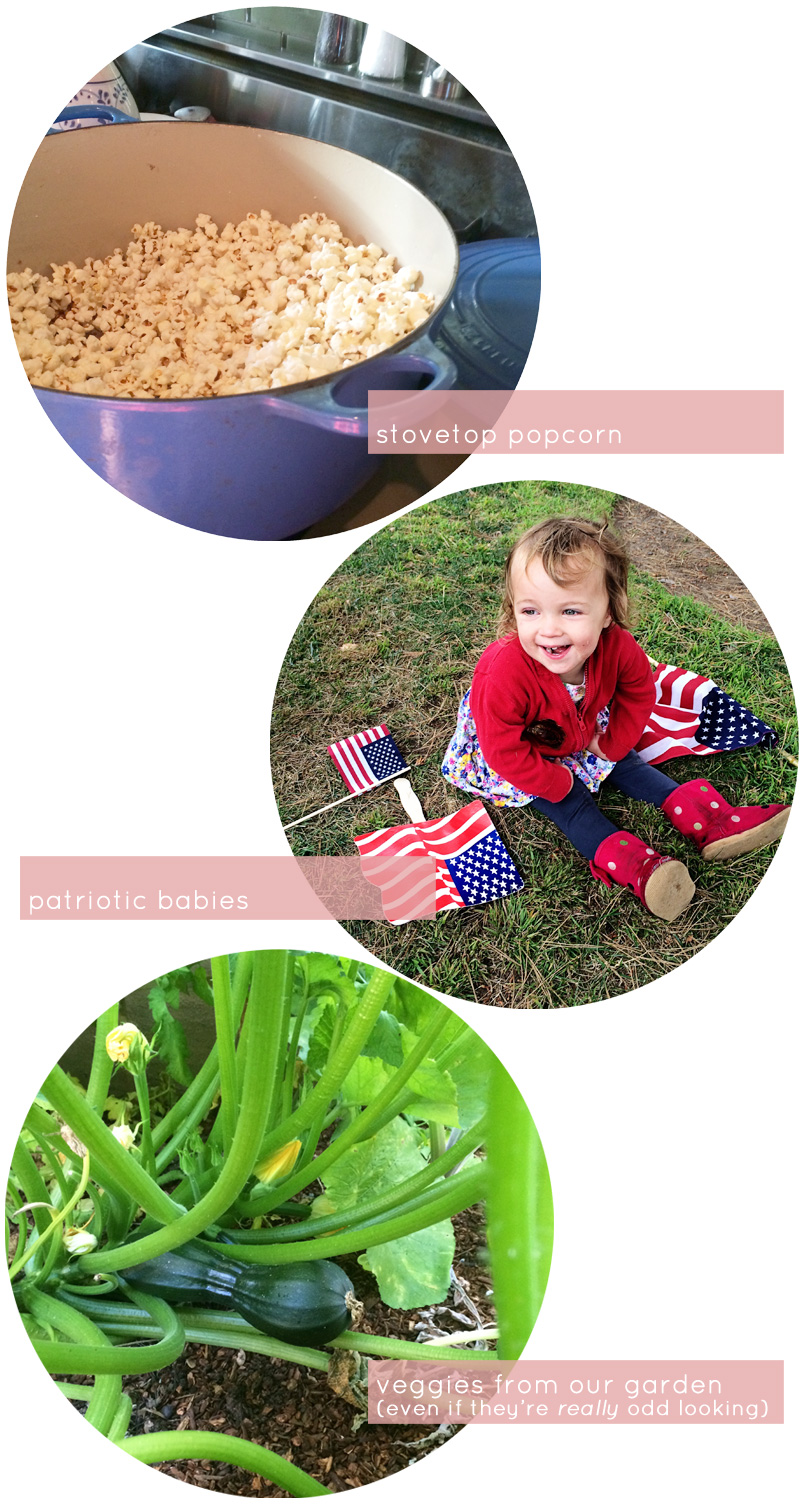 I'm so ready for this three day weekend!! We're welcoming friends from out of town, celebrating Taylor's 2nd birthday on Saturday, and are house sitting for my parents (they have a beautiful pool and we all have our suits – insert heart eyes emoji). Hoping for a little bit of warm sunshine now!
Three things…
Stovetop popcorn: Kevin makes the best stovetop popcorn! We haven't had a microwave in something like 5 or 6 years  and popcorn has been really the only regret. Then Kevin becomes an expert stovetop popcorn maker (his favorite is a sprinkle of tajin with butter) and movie night takes on a whole new meaning. Meaning mostly baby greasy fingerprints on the couch but ah well.
Patriotic babies! circa Memorial Day – but if you are stateside, happy 4th of July! Hope you have some big (or completely relaxing) plans for your weekend.
Veggies from our garden: Our zucchini and squash plants each gave it their all and produced one HUGE veggie. We're really hoping for more. Even if they look like dumbbells or like a zucchini squeezing into pants that are too tight.
Enjoy your weekend :).