I think that much of what staying grounded for me has meant is finding (and still discovering) the right 'tribes' to lean on and find friendship in. This is especially true for women because we all have so many different hats that we wear. It's a mommy group, a PTA meeting, a local volunteer organization, a bible study, a Saturday morning cycling club, college girlfriends we connect with annually, a committee within our company. We connect, relate and form friendships with these different groups and it makes us feel whole. It's so important to have these tribes.
As human beings I think that we innately desire the need to join together with those we have some form of similarity to. And similarly, I think this is why it's important to have different tribes to associate with because it's about connecting with individuals that share in those diverse interests/buckets that we have. All together, this becomes our base group. It's true that we may be closer to certain tribes than others (way closer), but we've built up that base group so that those friendships are alive and well when we need that camaraderie. I think of a tribe as friendship through some sort of common life experience. You don't have to be the same as the people you enjoy spending time with, but you get to lean back on these friendships and they become both a booster and a beautiful safety net.
I've shared about one of my favorites tribes in the past, a group of women that I've found great friendship with because of our common faith and the age of our kiddos, and how we make a point of spending kid-time together frequently. It used to be a co-op preschool and now it's just a regular playdate. I don't talk business shop there, I talk navigating the terrible 2s and sleep training and the crazy developmental stages we're experiencing at home.
Here's another one: one of those tribes for me has been an organization here in San Diego called Women in Business. I've been a member for seven years or so and it has been an outlet to connect with women that are in various stages of their career to discuss our businesses and also to share on how we are building lives that are balanced.
I worked with WIB to film a video on what the organization means and I'd love to share it with you. I'm at the very end (maybe minute 3) if you want to hear why I think WIB (and really any sort of organization like this) is so important.
It's hard to sneak away from my family one evening each month and often I regret a night away when I walk out the door, but as soon as I arrive at our monthly speaker program to connect with other business women, I know that the sacrifice is worth it.
A recent cooking event and board meeting that our videographers visited: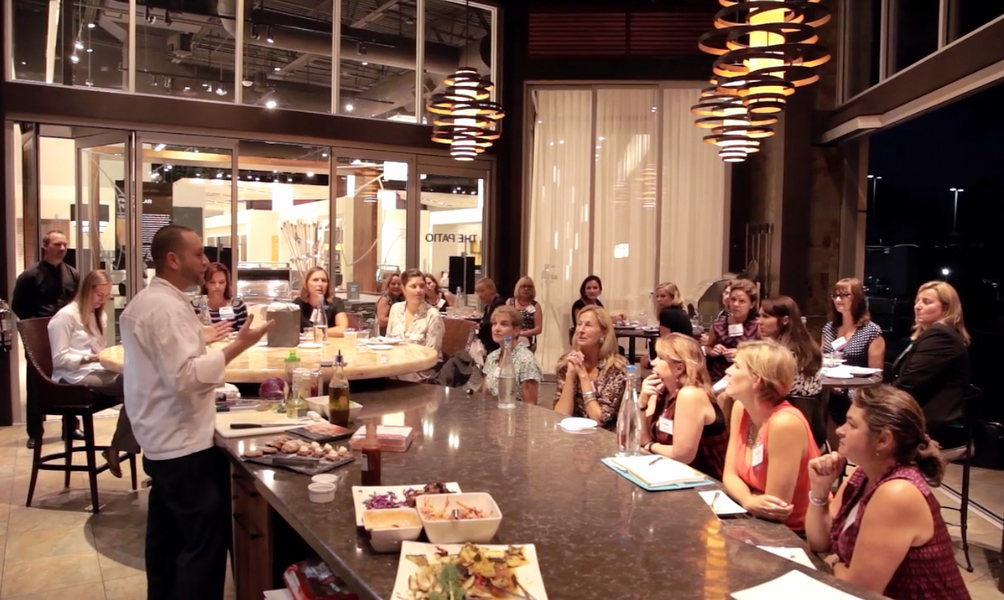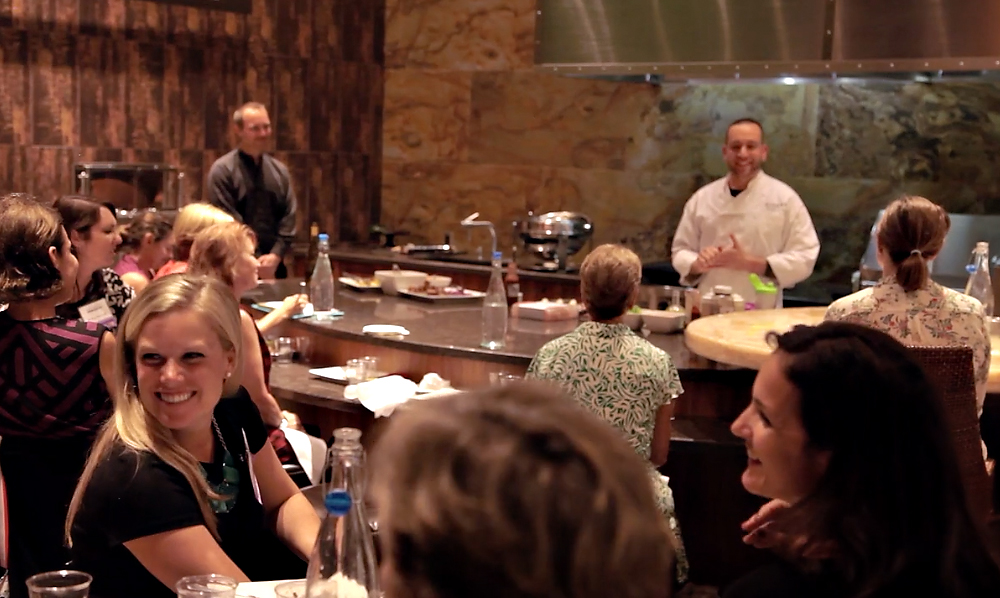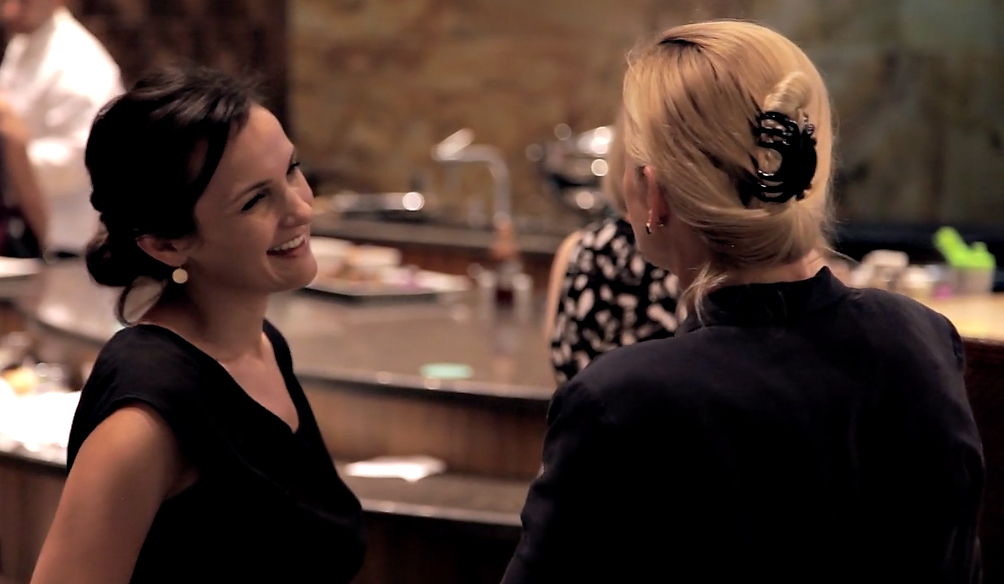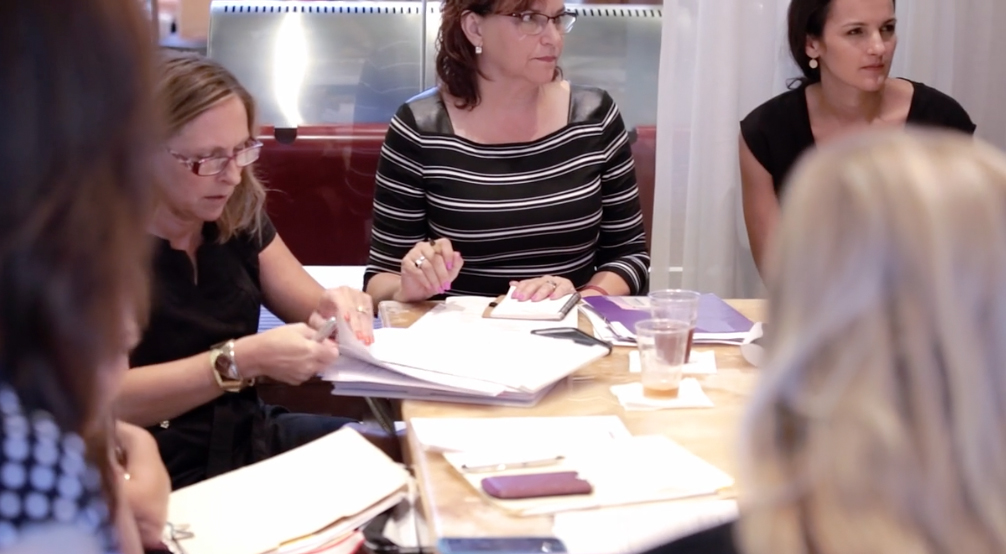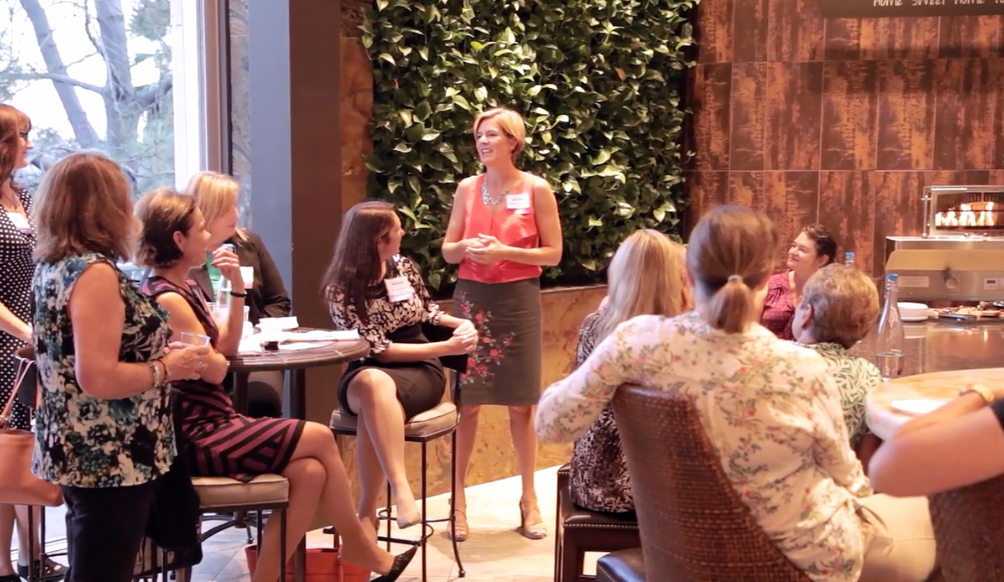 It's probably worth noting that I think it's easy for us to over-tribe, especially if we have a hard time saying no (raising hand). But I think we all know when we get there and how to safely cut back to our core.
I see my Women in Business friends only a dozen or so times a year, but they are a part of a diverse group of tribes and I know that I can bring questions, concerns and all sorts of thoughts in between and they'll get it. They'll reach out and offer that helping hand and I'd do the same (plus, having legal council, former CFOs and marketing gurus only a phone call a way for a young business woman has its own awesome benefits).
It's one piece of finding balance that has helped me a lot and I'm grateful to share :).