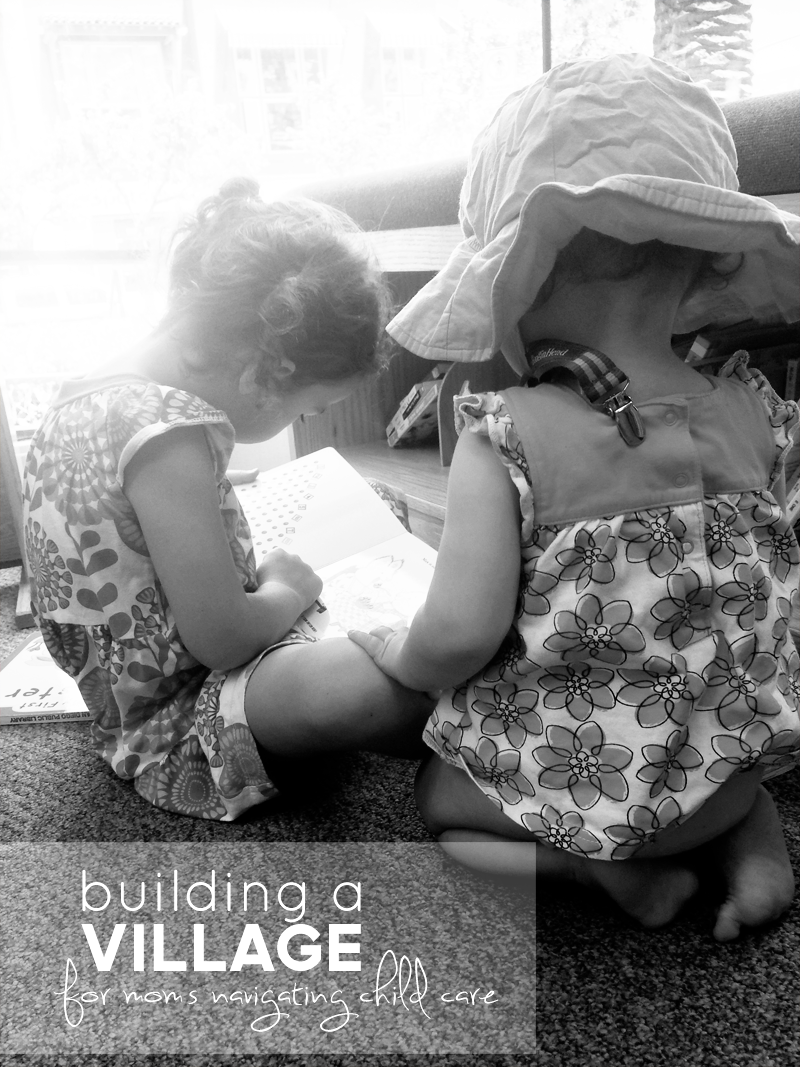 Oh man, how do I even spend two minutes away from those little monkeys? They are my world. I adore weekends full of parks and crafts and play. I fill my free time with their love. My heart skips a beat when, in the corner of my eye, I see the start of a shaky lip as I slip away to work leaving both girls behind.
But I have to be honest, most mornings the girls are bouncing off of the walls to learn about what's going to happen that day (Liv, mostly). Liv's breakfast barrage of questions usually focuses on what friends she will see, what books she will pick out at the library with one of her sitters, or if she'll get to paint.
I thought I'd share some of my favorite childcare solutions with you today as an add-on to last week's post on being a full-time working, full-time mom, mom, and balancing a schedule of play groups, preschools, mother's helpers, swim lessons and everything in between to keep these girls active so that I have time to, well, do what I do.
The first secret I want to let you in on is the phenomenon known as a Mother's Helper…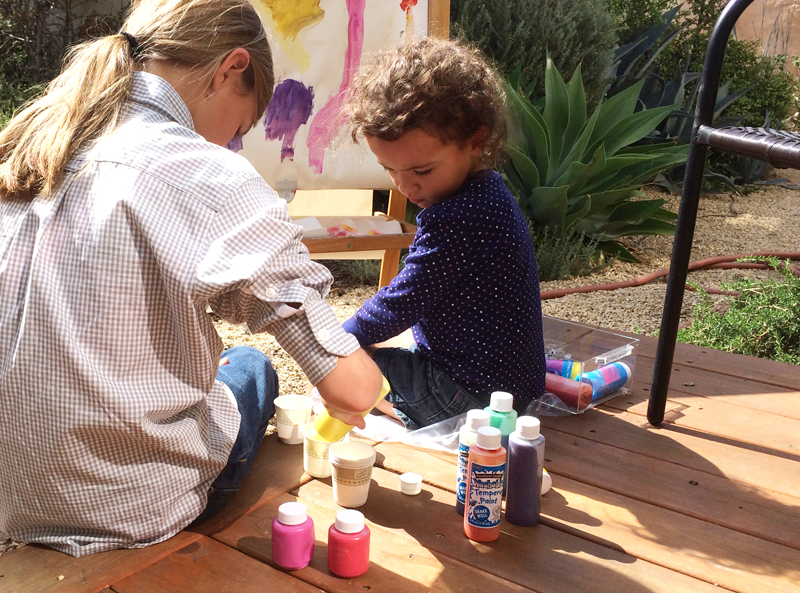 Neighborhood Mother's Helpers
Do you remember what it was like to be 10 and so ready to babysit, but not really quite ready to babysit? To love little kids and to revel in imaginary play when it wasn't really 'cool' anymore? To feed a 'real' baby, bounce a 'real' baby… this is the age group built for helping moms out.
I was struggling with finding a solution for the end of the day when I just needed two or so more hours to finish up my work. It didn't make sense for a babysitter to drive over, and plus, I was home and available (sort of). My mother-in-law suggested a Mother's Helper. I had no idea what she was talking about, but quickly learned about this magical age group and quickly built up an awesome team of three 10 to 12 year-olds that live within a few blocks to help.
Where to Find: I put a message out on our Nextdoor site (have you heard of Nextdoor.com? A word-of-mouth social site for neighborhoods that allow neighbors to share news about events, safety, crime, classifieds, you name it. I love it.) describing exactly what I was looking for. Two of the girls that responded to my request come over regularly after school on three different days each week, the other is sort of an on-call who loves swinging by :). Another source might be a local school, church, girl scout group or just be spreading the word amongst your own neighbors.
Lessons Learned: Ask mom up front what a good hourly rate might be, but have a rate in your mind that you're hoping to pay. Should be much less than a babysitter because 1. you're at home but in a different room, 2. you're not expecting as much out of the girls as you would a sitter (you'll probably help clean up meals, organize activities, etc). I don't plan conference calls for these hours because I might be needed for a few minutes and that can be a little embarrassing (cue the baby crying in the background). Now I ask my girls if they'd like to come over earlier than they need to to help me tackle a pile of laundry or to prep veggies for dinner that night! For the price, and for the experience for them, it's invaluable.
Where You Have to Be Flexible: Unlike a nanny, 10-year-olds have all sorts of unexpected events that pop up in their schedules that you have to learn to work around. Rehearsal for the school play tonight? Raincheck on sitting. Going out of town with their family? They'll be skipping this week. Sometimes I am up very, very late finishing work because of an unexpected cancellation. But! If you have the flexibility (or a list of backup plans) they are super engaging, very kind, and very flexible with you, too.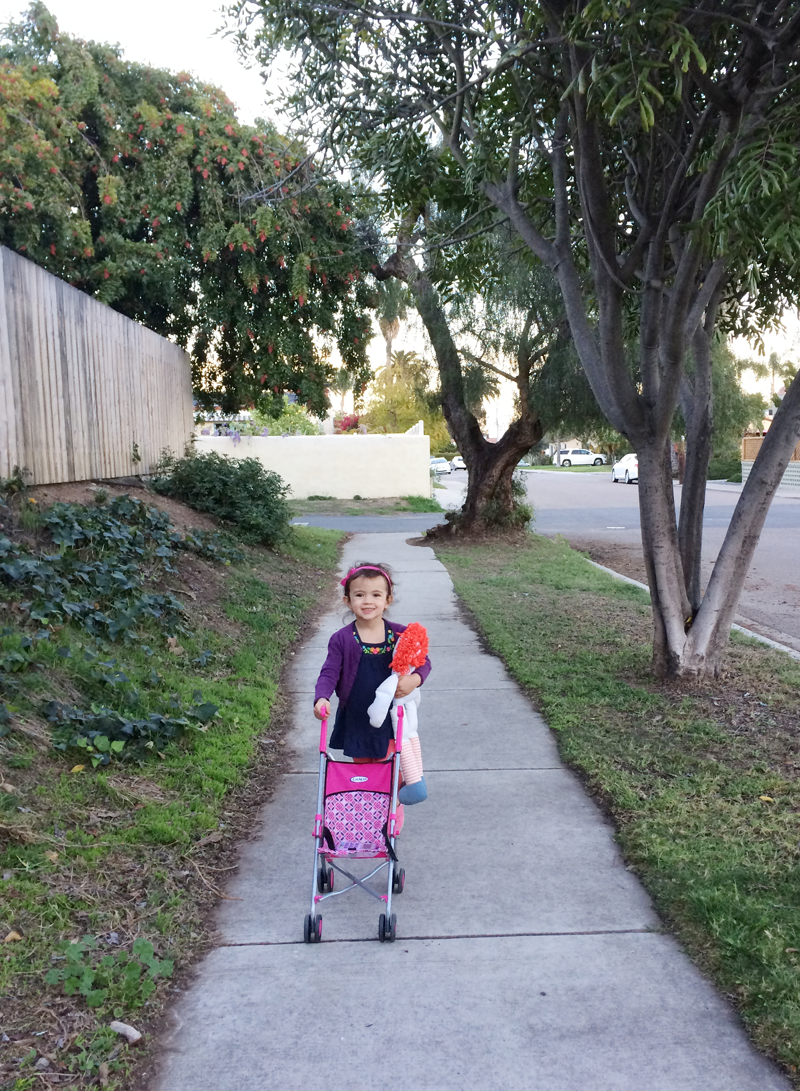 Awesome Babysitters
We have used traditional babysitters for the majority of any 'home' help with the girls (as opposed to taking them somewhere to drop off) and I've found that college-aged girls are the very best for us. After researching with fellow families in our neighborhood, I settled on a group of college sitters over a nanny because 1. they are slightly cheaper in our hood per hour 2. are flexible with a part time schedule or when I travel for work with the girls, 3. take direction super well, 4. tend to be excited about childhood activities and like variety (especially if they're child development or education majors!).
We are two miles from a local college campus and I can create a work schedule – on many days – that mirrors a college student's class schedule. Our favorite sitters might come in the morning, head off to a noon class, and then come back in the afternoon. If they have to prepare for a final or are headed home for spring break, I'm flexible with them and have backup plans. If I have to travel for work or am leaving for a vacation, they're flexible with me (and I try to plan around their breaks, too). I often have one to two different sitters throughout the week to help meet our needs and their time off for class.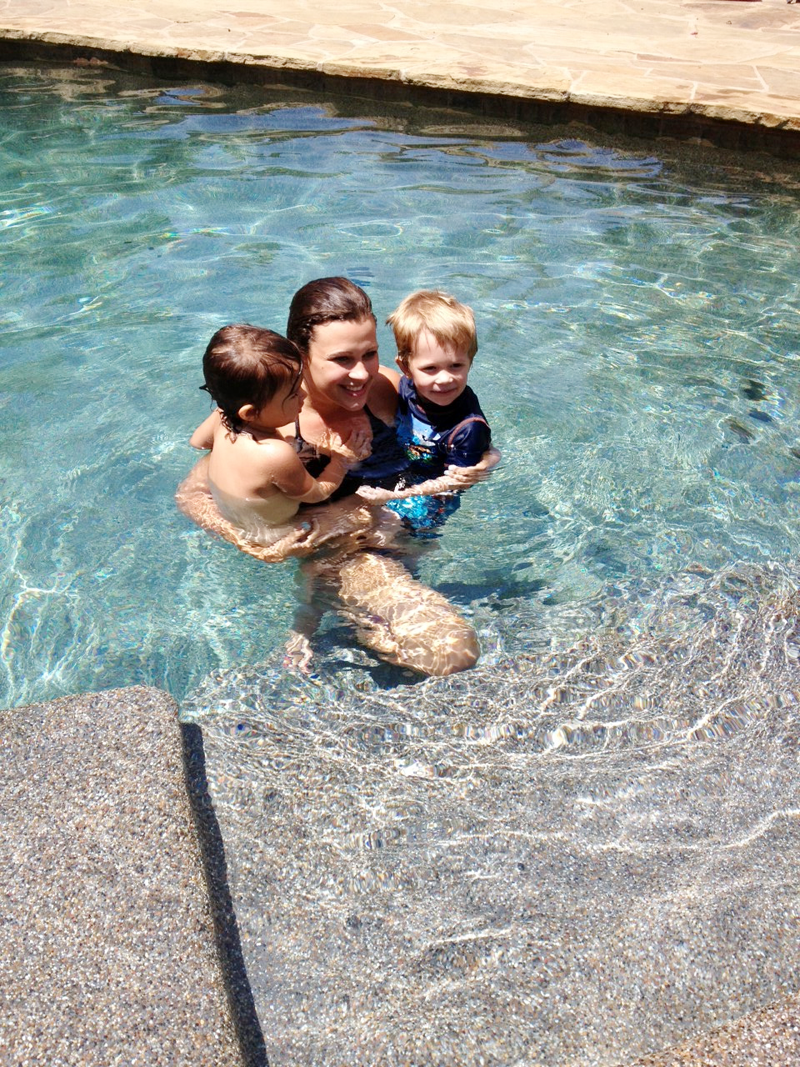 One of Liv's sitters was a swim instructor when she was in high school and she loved taking Liv up to my parent's pool for beginner lessons
How to Find: We primarily used word of mouth and ended up getting connected with a young girl who lived in a household of like-minded Christian girls. She babysat for six months, then when leaving the country to study abroad, recommended her roommate who after a semester recommended her roommate, and the cycle continued… Check with your local campuses on where you can post job listings (most have a job board, I've used many before for interns for my company) or seek out particular groups (Christian organizations, Catholic Neuman centers, Jewish leagues) to plant the seed that you're searching. I have also used sites such as Care.com and even Craigslist – and with careful interviewing and filtering, you can find some pretty great sitters there, too.
Lessons Learned: Set expectations up front. Talk about punctuality, how much of a heads-up you need if they're going out of town, what you hope to accomplish each day with the kids (time outside, crafts, trips to the park), what they can help with while kids are napping (folding towels, unloading the dishwasher, etc – tip: have this stuff ready for them when they arrive) and what the boundaries are (rules they can set and build upon for guiding good and bad behavior in your children). I've found that it's difficult to break any precedent once a sitter is hired, so it's good to get everything out there up front! PS don't discount the boys – the girls' favorite nighttime sitter is a young guy whom they adore.
Where You Have to Be Flexible: Exam time, spring break, summer breaks, forgetfulness, loving to sleep in… (I have one fantastic sitter that is 15 minutes late every day, but I adjusted my schedule accordingly and would never let her go). Most of our sitters have always been so on top of it, so responsible and really so great for the girls.
And when you find an awesome, attentive, kind sitter :), pure gold.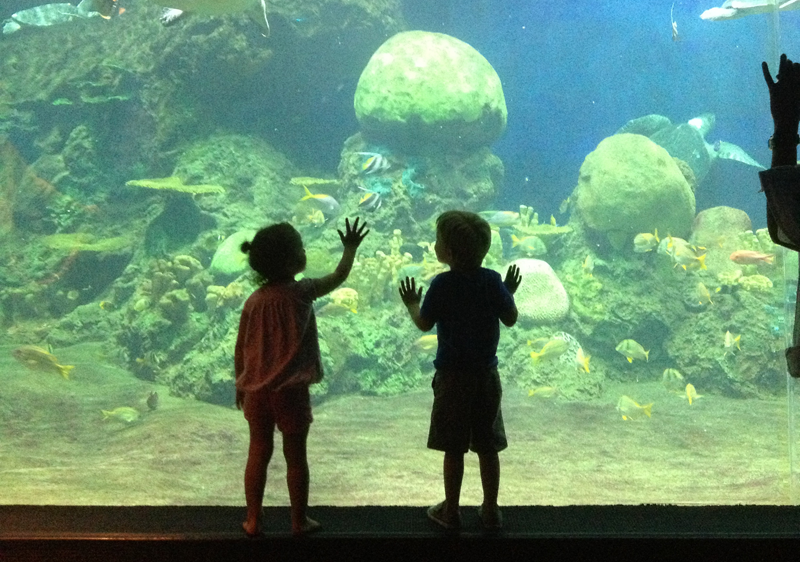 Play Groups & Mom Friends
Kids learn so much from each other! Whether a play group is set up in such a way that one mom hosts while the others get that time off and the schedule rotates, or even one mom is paid while the others sneak away for work, this is a great alternative to traditional preschool. The girls head over to my girlfriend's home two days each week for a long session with her boys, I love that they look forward to it with such excitement. The plus for me is that the girls spend the time together (as opposed to Liv at school and T with a sitter) and that they are developing longterm friendships – it's also nice that they get a mix of a different home environment with new rules and a new 'mom'.
I do reimburse my friend for her time and I try to really be flexible with her style of parenting (which I love anyways). I really appreciate the time the girls have with her.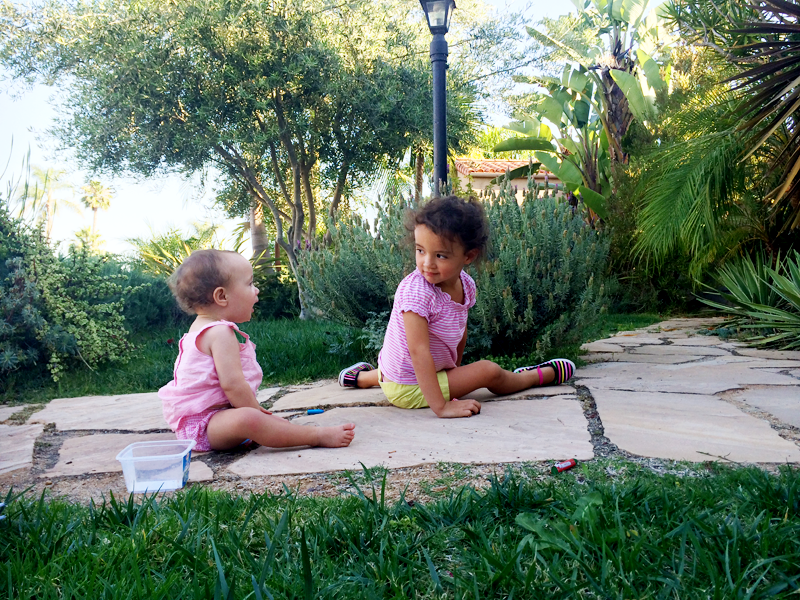 Co-op Preschools
When Liv's neighborhood preschool took a little seven week break this summer, I pooled together several of the moms and asked if we could maintain the original schedule and bring in our own teacher at one of our homes. A co-op preschool is a nice alternative to Liv being at home all morning with T's sitter because we've organized it so that there are still story, craft, snack and play times, and she gets to enjoy that time with other kids her age. The moms split a very reasonable hourly rate and Liv is getting to know the neighborhood kids better.
Where to Find: I posted the group on our Nextdoor site (see above) as well as a notice for teachers who were off for the summer. We found a young art teacher who immediately came up with an adorable schedule for each day of the preschool based off of a favorite children's book.
My group of friends has also created a co-op preschool group that we are going to participate in this year on Thursday mornings. Moms will alternate hosting and giving the lesson. I can't wait!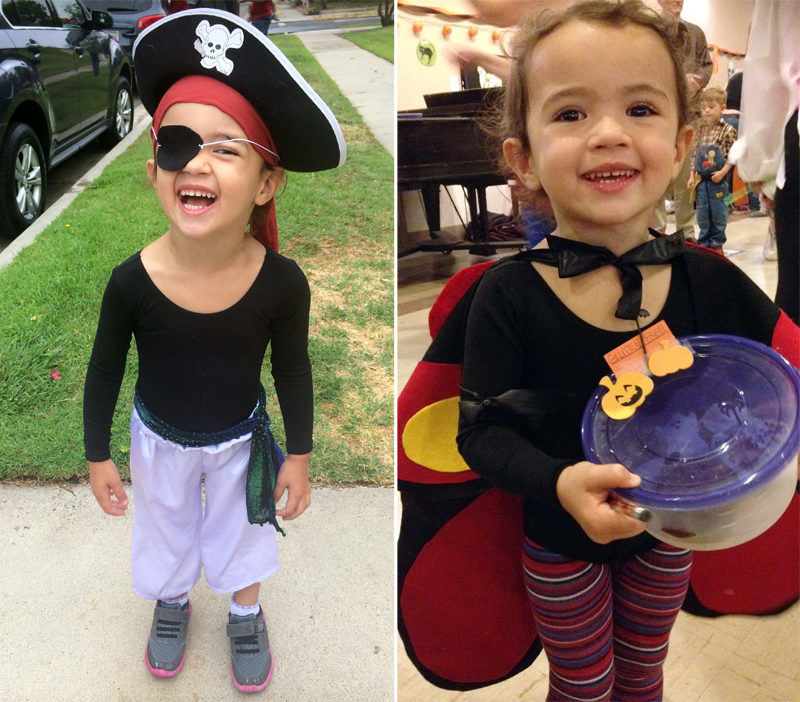 Traditional Preschools
I've been on so many preschool tours I can't even count anymore. It feels like preschool and college will be the most expensive investment in my girls' education! Full-time, part-time, Montessori, private, public, bilingual… I've explored them all. At the end of the day we finally settled on our local neighborhood preschool that's two blocks from our home. I LOVE walking Liv to school two mornings each week – the convenience trumps all other factors. It's a challenge because the program is only part-time but at the moment it's the best. Plus, preschools are so interactive! There's Liv above on various dress up days – never a shortage of the adventures she comes home to tell me about.
Where to Find: Recommendations from friends and neighbors have been the very best resource for us. If you're crazy like me, you might create an excel spreadsheet that breaks down every school…
Lessons Learned: We tried an all day preschool for Liv when she was 2 and a half for three days a week, after three months she was miserable… she would break down before we dropped her off everyday and even though the program was well loved by everyone who recommended it, we realized that the days were just two long. That sort of set this crazy schedule in motion in the first place. I guess the lesson is to experiment and find a program that's right for your family.
Where You Have to Be Flexible: Wait lists are crazy here in San Diego. I put Liv on our neighborhood school's wait list when she was three months old (for room when she was two!) because of how hard it can be to nab one of those treasured 9 spots at so many schools. I recommend being proactive and taking a few tours and joining a few wait lists just in case…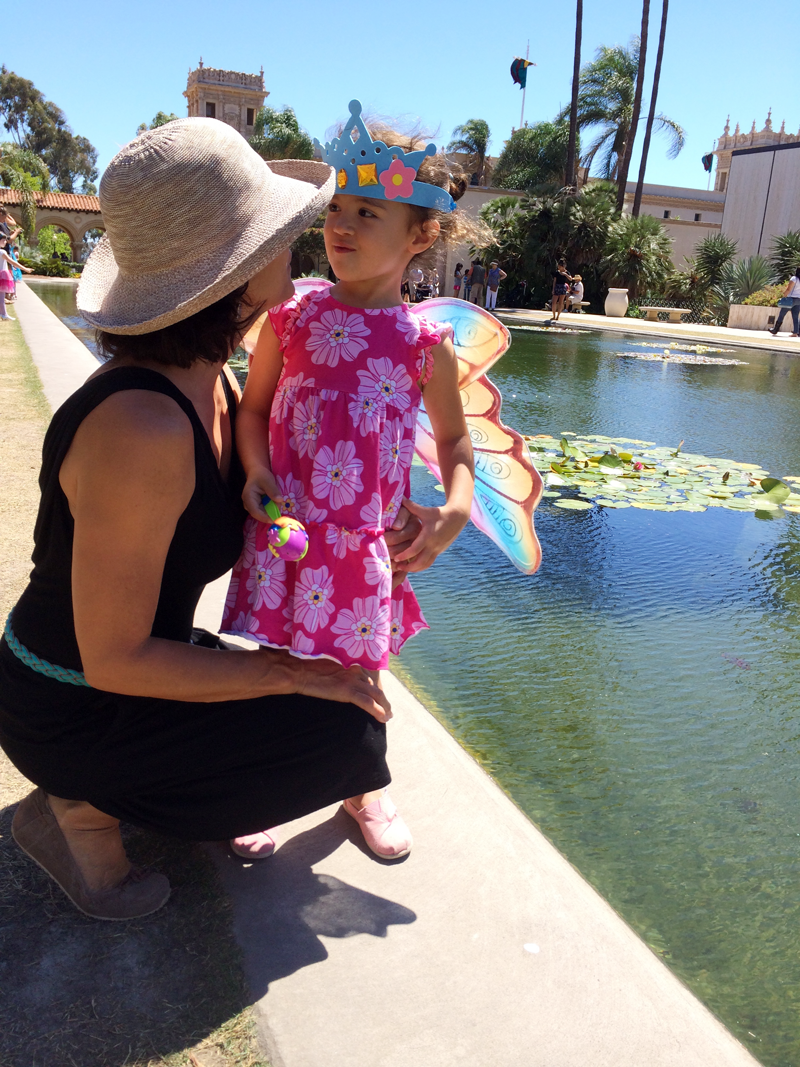 Nana & Papa Time
Family really plays a huge role in our girls' lives and I'm incredibly grateful for that. Before my parents moved to San Diego last year we were managing with all of the above really well – but then when they arrived (and T arrived), my world changed in such a great way that I'm not sure we could ever go back. Nana & papa take the girls to their swim lesson each week (where nana gets in the pool with them), papa picks Liv up from preschool one day each week for an ice cream, nana takes the girls on a little adventure every Friday. So. Very. Awesome. (thanks, mom).
Where to Find: I think that we are all a little hesitant to reach out and 'bother' family and friends with our children. But this is our greatest village! If you have an aunt or cousin in town, see if they might be interested in some adventure time of their own. It never hurts to ask… and they could form a stronger relationship that will last forever.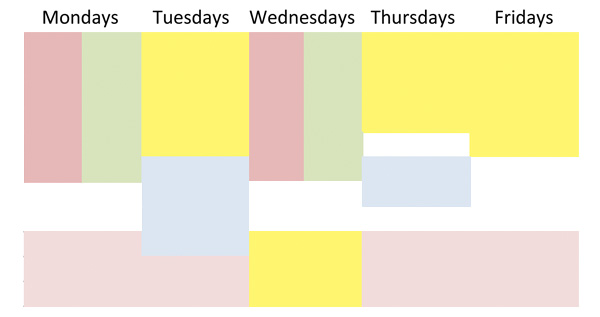 There you have it, there's the crazy schedule broken down into various chunks of activities.
And then when it comes to the weekend and those blank spots in between? That's my time with my girls, and I try to really take full advantage of it.
I am so grateful for this village (it really does take a village). I consider myself incredibly blessed to be able to balance (no, juggle) the many different parts of my life that make me feel like a happy, complete momma. I love you Liv, T and little one on the way.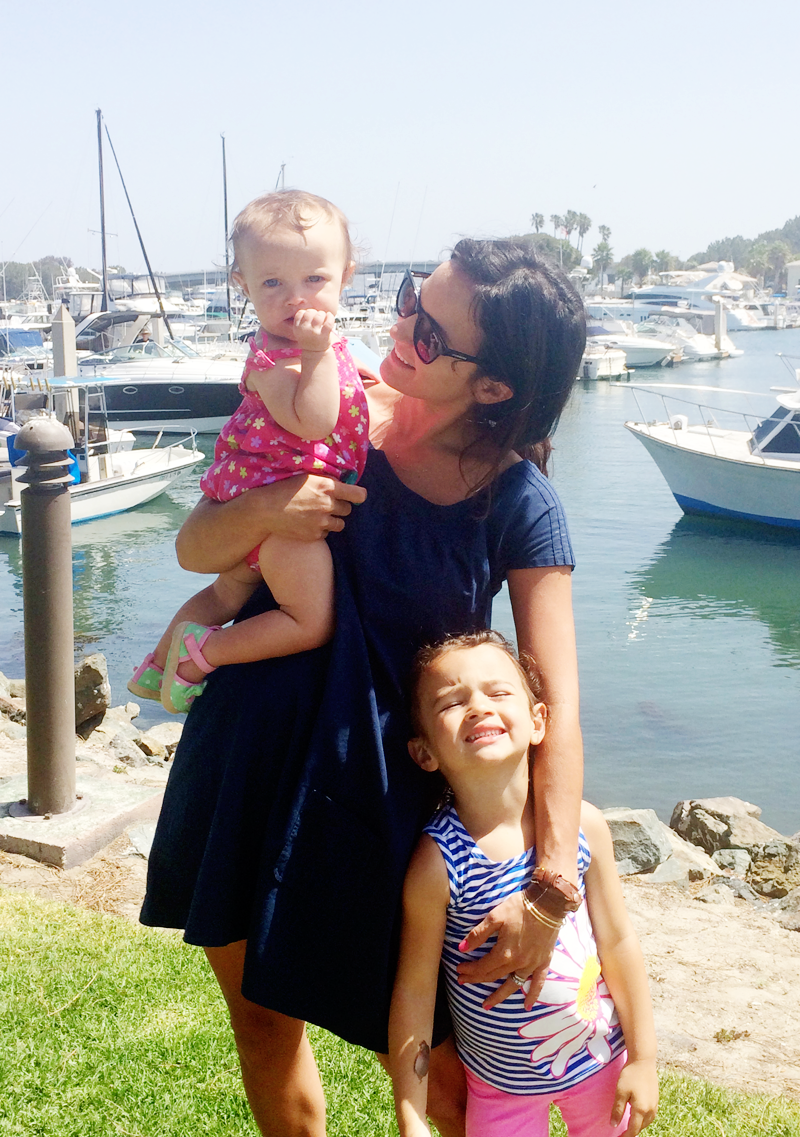 PS this all started with this conversation… and here's more Random Thought posts on motherhood. Do you have any special childcare secrets that you want to share? Do tell.