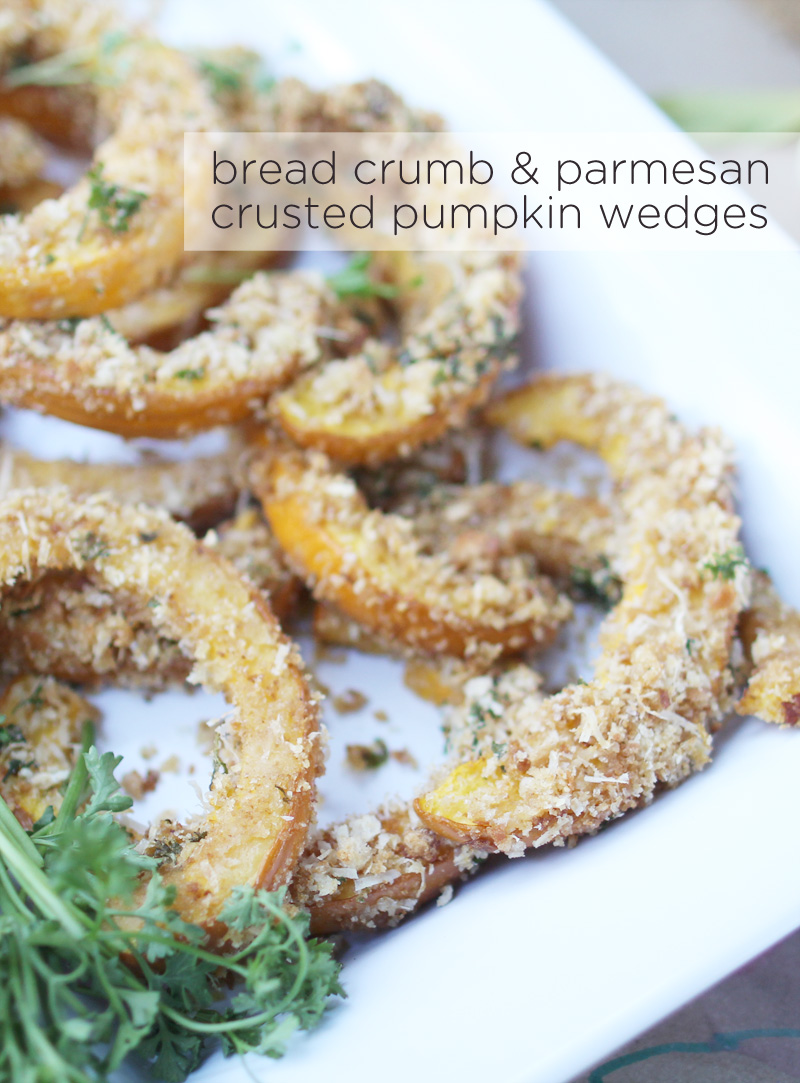 How was your Thanksgiving? We ended up having incredibly warm weather (for November!) here in San Diego and relocated outside to eat. Butcher block paper was a more natural fit for the giant wooden table and by the time our meal was done the table was covered in crayon drawings by everyone (amazing how coloring at the table can be so addictive and inviting). Here's a shot of the family: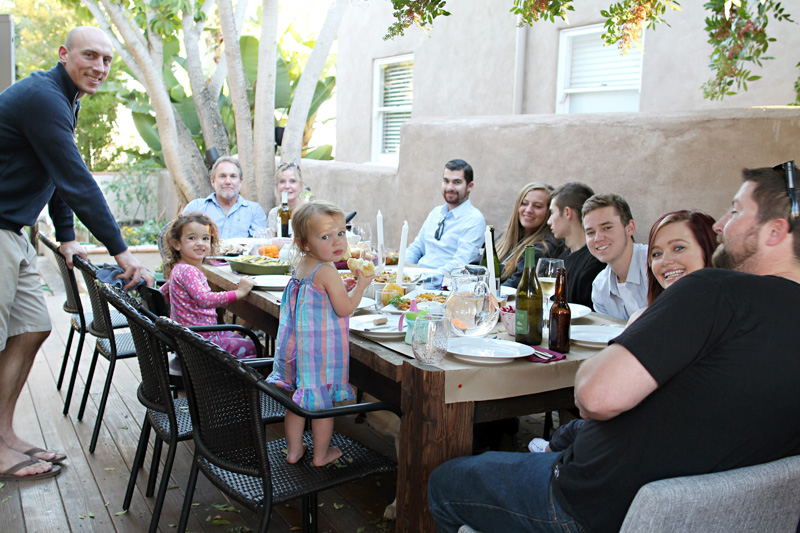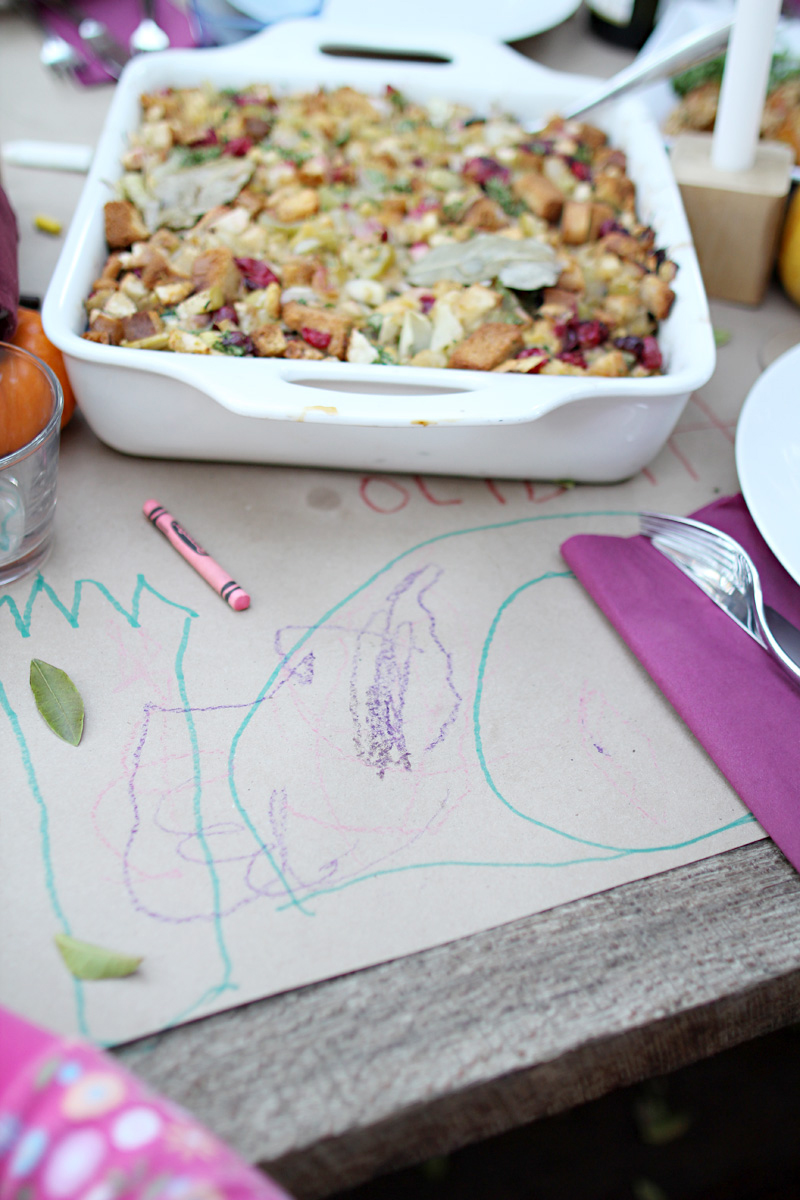 Liv's hand-drawn place setting :).
Since pumpkin season is officially over (and we are making room for Christmas by putting away fall decorations this weekend!), it's time to use up those pretty pumpkins we have lying around the house. We have been gathering sugar pumpkins in our CSA box and using them as decorations, same for a lot of varieties of squash – butternut, acorn, kabocha, traditional pumpkin – that have been filling baskets and lining the tops of tables because they're so pretty.
This recipe today is great because it calls for a few simple ingredients, is SO delicious and is perfect for keeping good fall veggies from going to waste. My favorite is when it's used with butternut squash, but we've tried it with most of our leftover whole pumpkins/squashes and it's an all around yummy appetizer or side dish.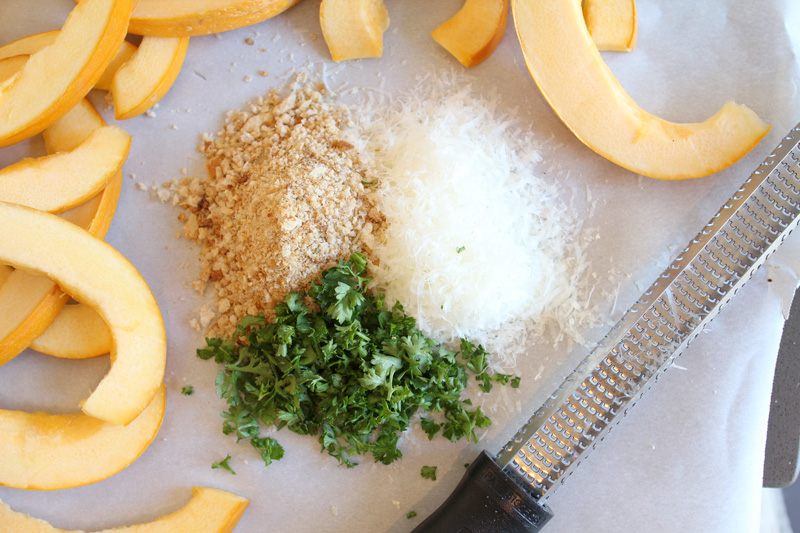 Kevin first discovered this recipe in one of our favorite cookbooks, Plenty by Yotam Ottolenghi. Over time we've modified and simplified it so that it has become a quick go-to for parties or meals. I've partnered with the Grains Food Foundation to share this quick & easy recipe because bread crumbs are one of the key ingredients and because grains are a big part of our natural daily diet.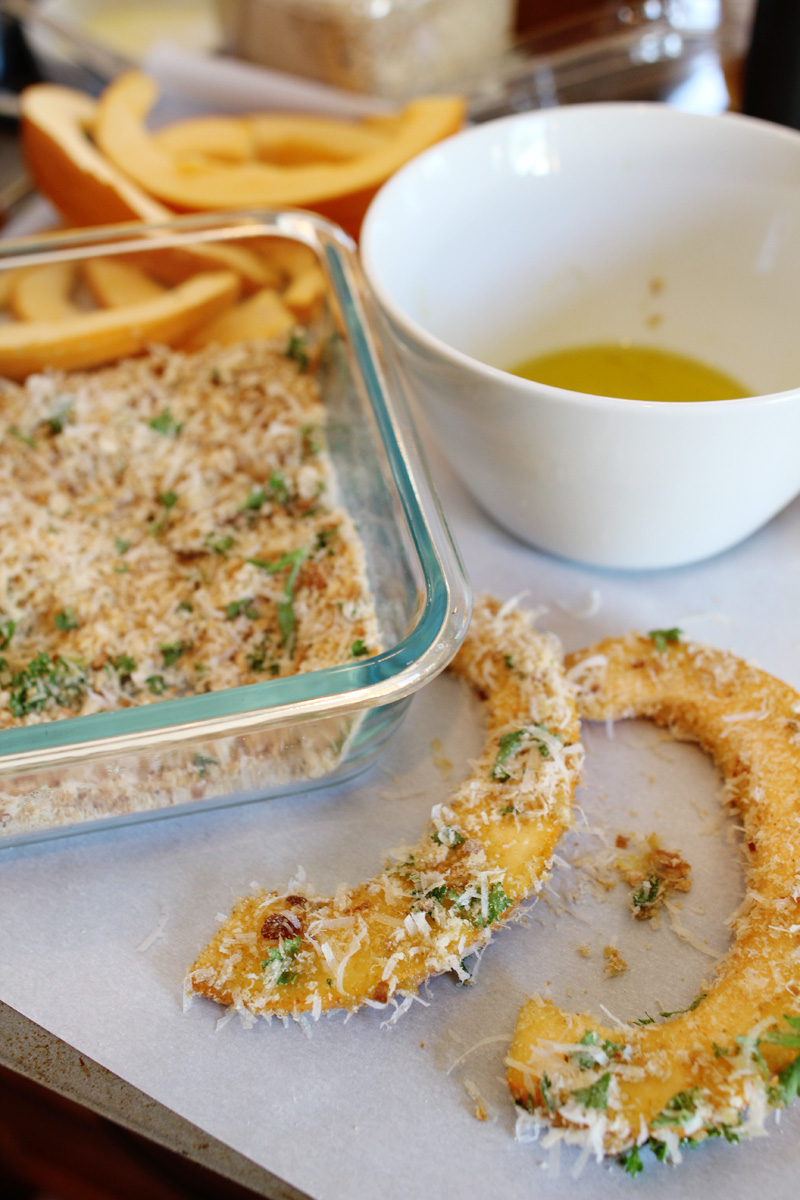 …