Congratulations to Liliana on winning the Lowe's $50 & Change giveaway! Thanks to everyone who entered!!
Here's a little nursery update that I made a month or so ago. Even though we have plans to slowly turn this room into a pink girl's space for two, I wasn't quite sure how long that transition would take and back around Liv's 2nd birthday, finally filled the blank frame that hung above her art table in her room. I'm not sure why I still call her space a nursery – she's such a big girl now! But I guess the name can stick since technically it will be one again in a few months :).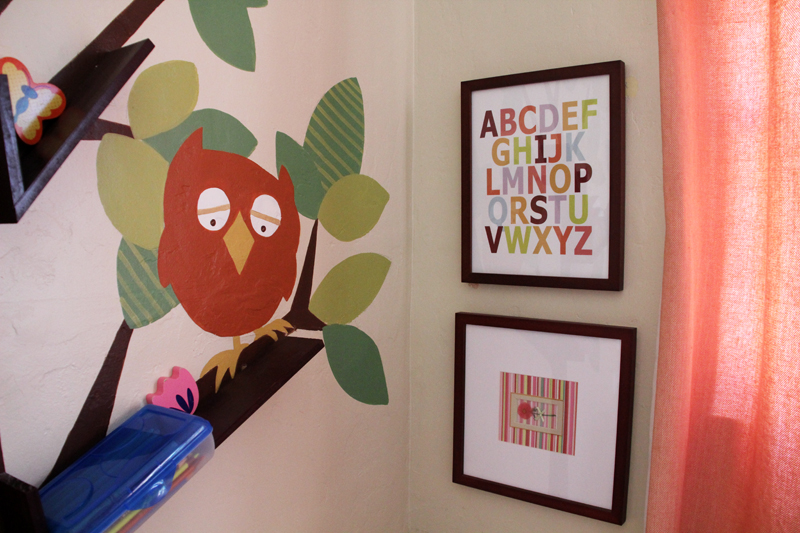 There are so many fantastic versions of this type of artwork out on Etsy, but I really just wanted to design something simple (read: cheap) and practical for her little art nook so I typed up the alphabet in photoshop, pulled colors from the space and printed them out on glossy paper on our home printer.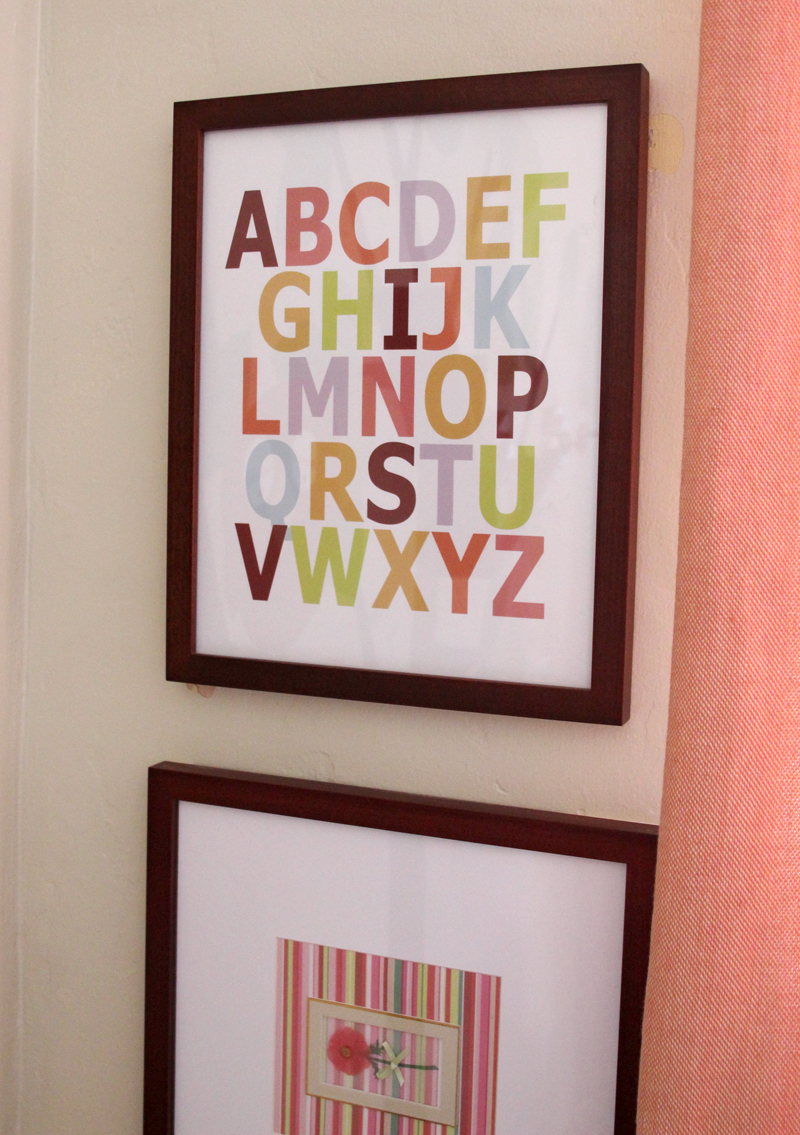 The frame just below the alphabet artwork was filled at least a year ago with an adorable card from Liv's first birthday (another piece of cute, free art!).
That top frame though had been empty for ages! Here I am hiding back when we first added the little art nook to the room: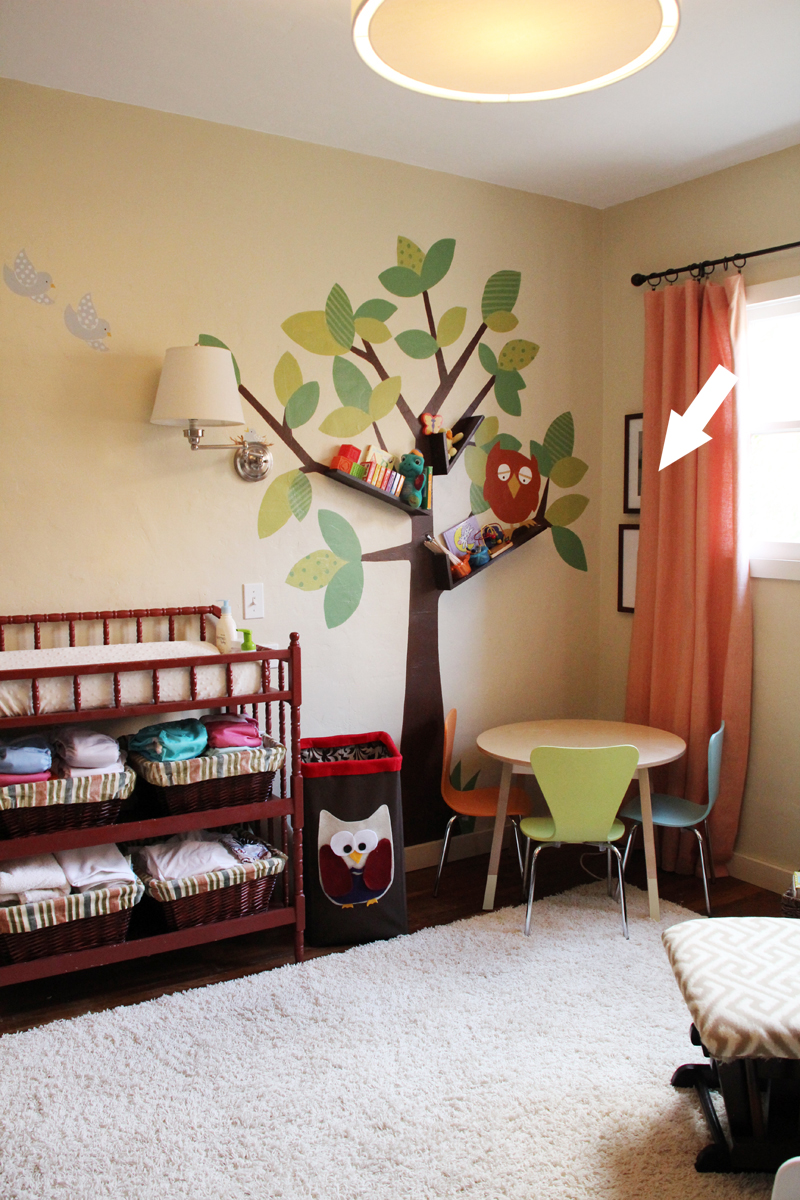 An inexpensive solution with a colorful, educational result!
Here's a downloadable version if you'd like to use the print, too (8.5×11 in size).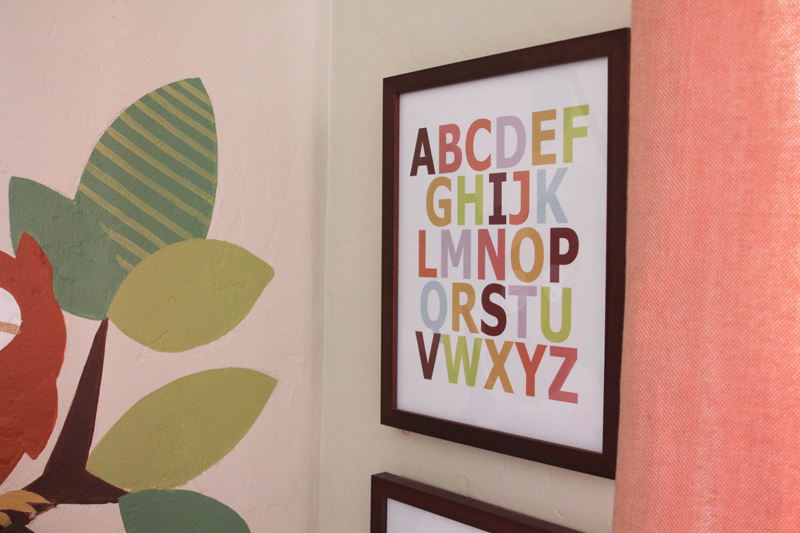 Liv putting her reading space to good use, we love this table and set of chairs! Drawing, stamping, reading… you name it.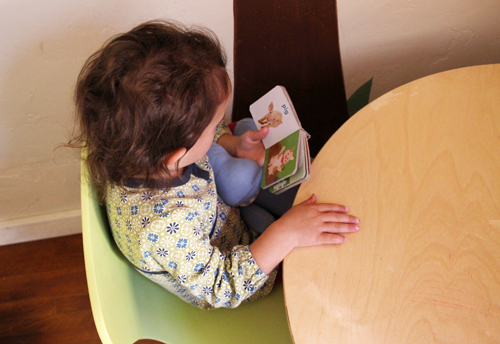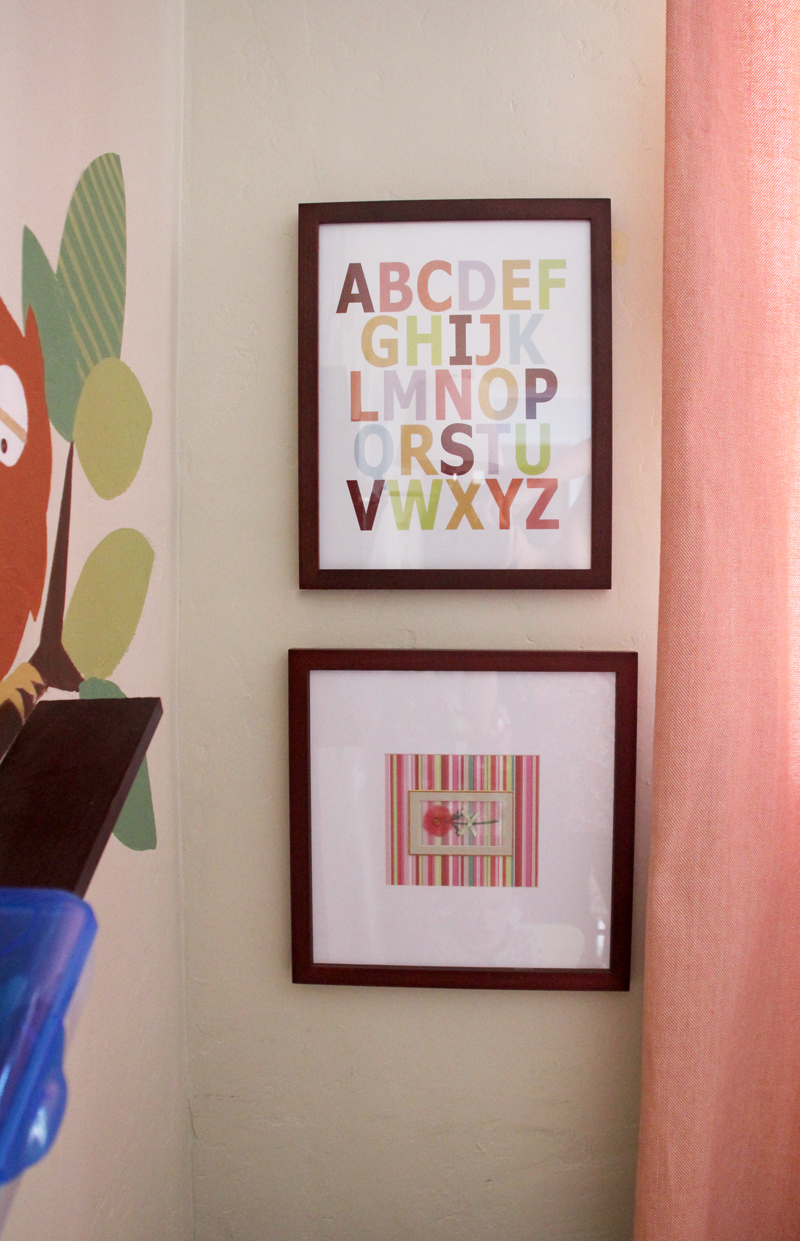 More nursery posts here. And the plans for the new 'room for two' right here! Can't wait.