Liv and I spent some time this weekend working on a few handmade Mother's Day gifts. I thought I'd share the first round with you today!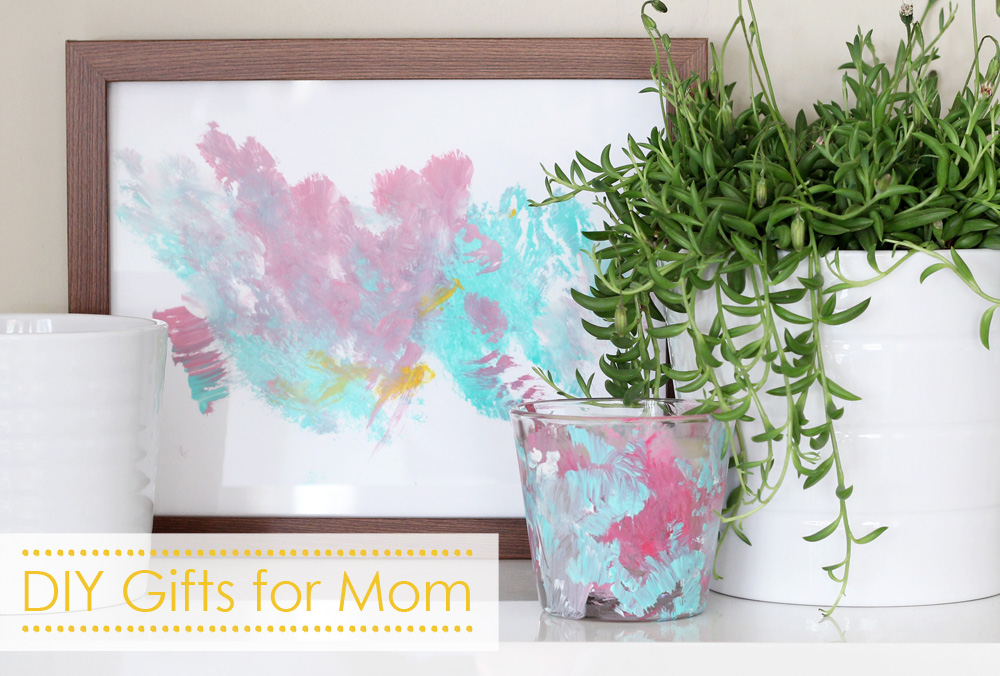 Our theme for this year's gifts is clearly leaning towards all things paint now that I'm looking back… painted candles and candle holders, mugs and glasses, vases and framed pictures, you name it. It's been fun to take everyday objects and spice them up with a little handmade love. Especially Liv's handmade love.
This first project was easy peasy but I LOVE how the candle holders came out. We used Ikea TINDRA candles in vanilla – which I absolutely adore and constantly have a back up supply on hand – to transform into mini canvases. Actually these burn through really quickly (way to quickly) but keeping the heavy duty glass cup around is a great way to turn this project into a unique vase, whiskey glass (just don't put it through the dish washer with acrylic paint on it) or flower pot (how pretty with a succulent!).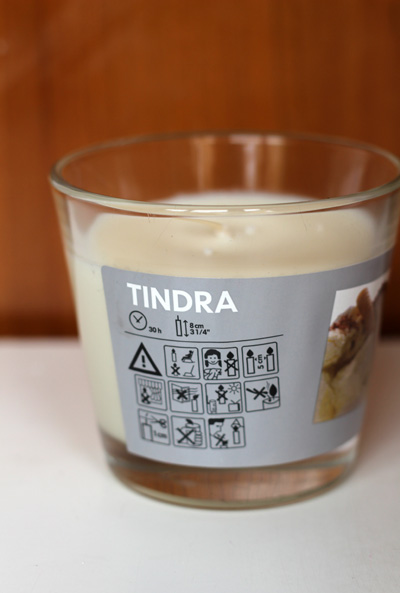 The label comes off so easily making this a pretty candle to keep out all of the time, and an easy one to decorate.
We focused on mint green, raspberry pink and white as our paint colors of choice, and then Liv got busy!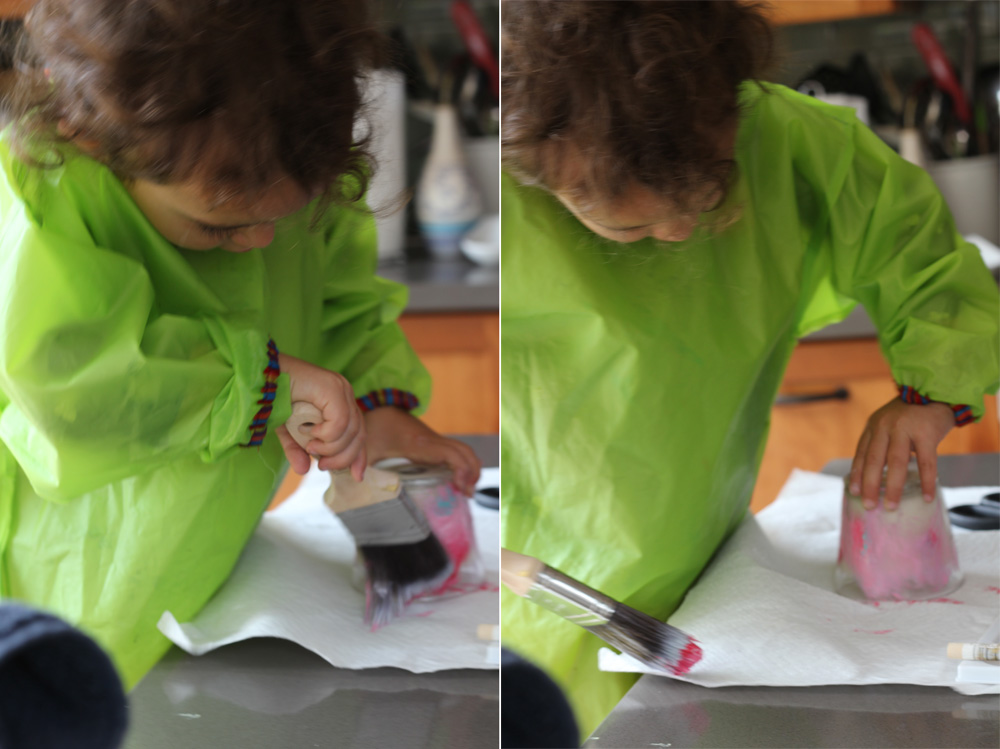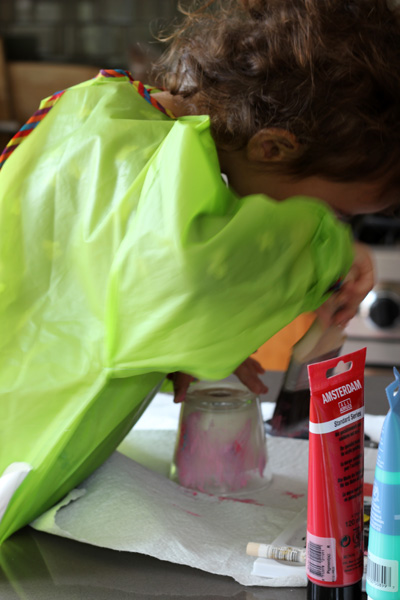 A bristled paintbrush helped to create the splotched effect.
While we had our paints out, Liv also painted white pieces of construction paper for framing.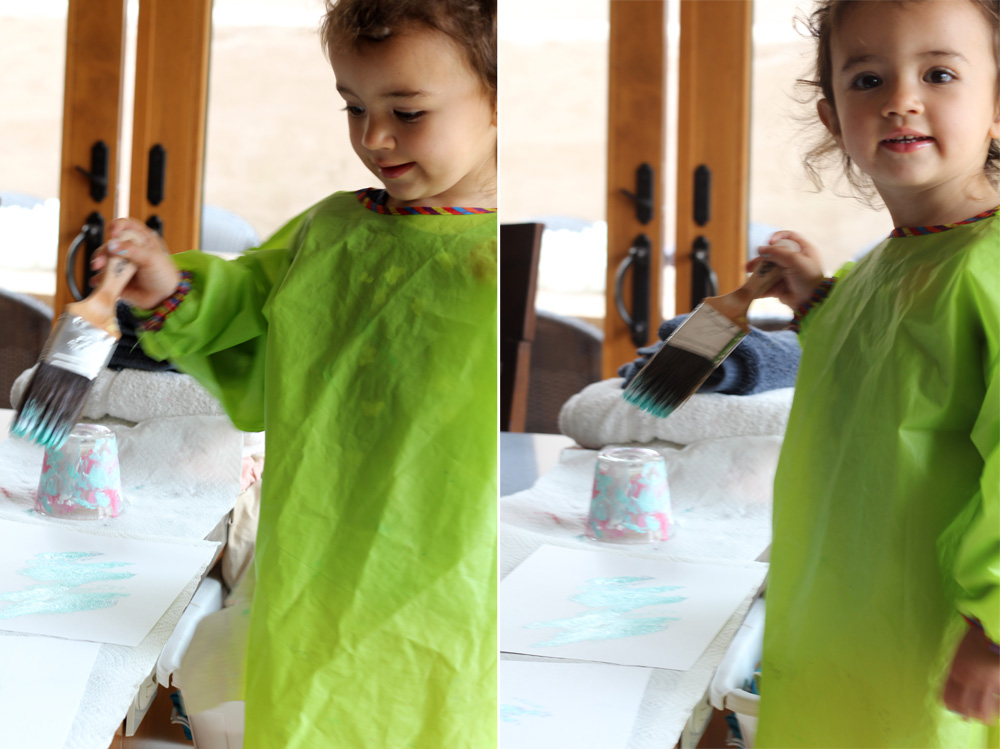 Love my abstract painting! Good thing she made a few so I'll have a couple to give away… I'm having trouble parting with any of her gifts.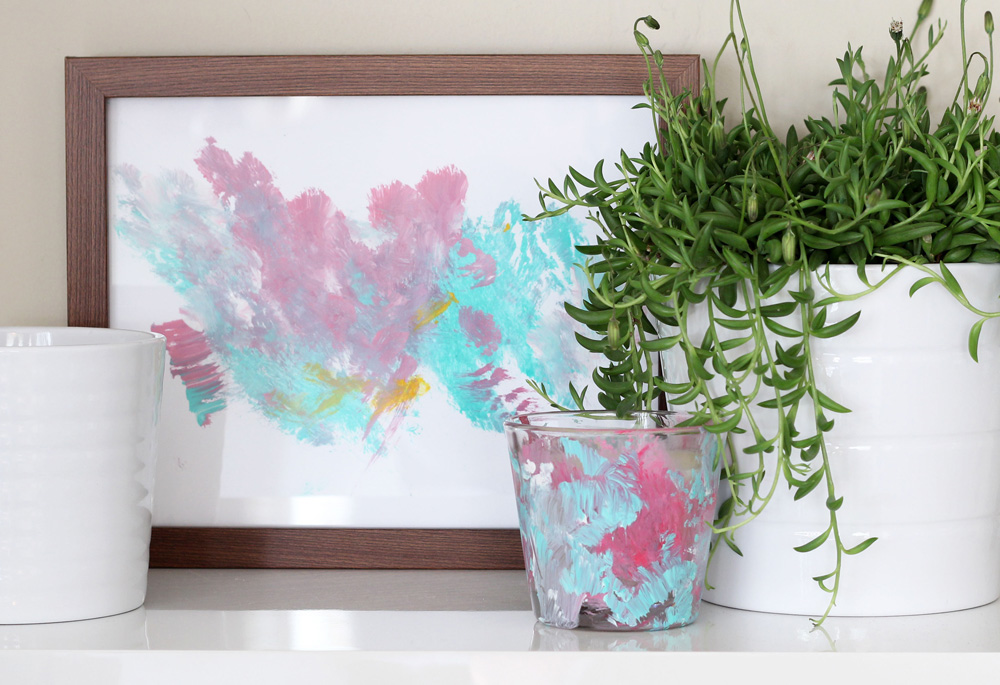 Since we already owned the acrylic paint, these gifts came in at about $2 for each candle and $5 for each framed print (the walnut RIBBA frame is also from Ikea).
More handmade ideas to come, and here's a link to last week's line up of store bought or *purchased* gift ideas.
All gift idea boards can be found right here and all posts tagged with 'Mother's Day' right here!