A little electrical finagling and…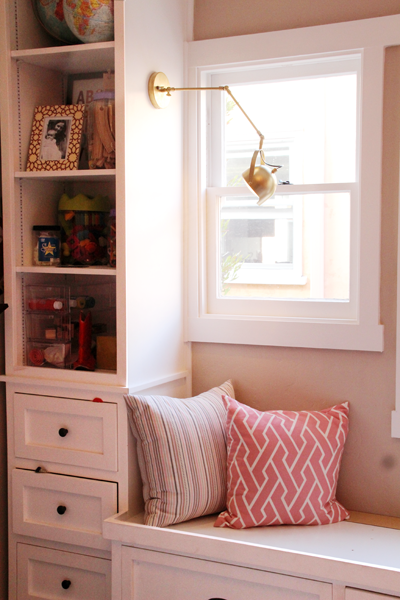 The new wall sconces for the bookshelves are up.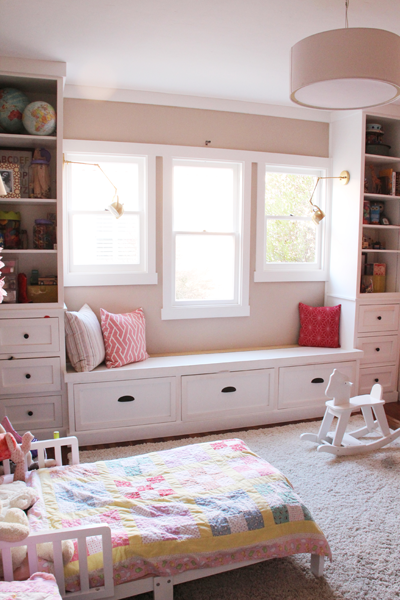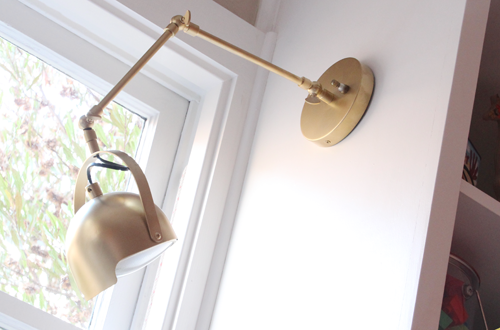 Last I left you, we were here: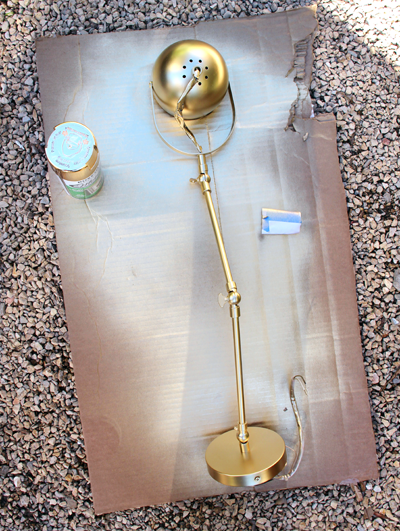 With my new (way cheaper than the inspiration) light sconces receiving a fresh coat of metallic gold.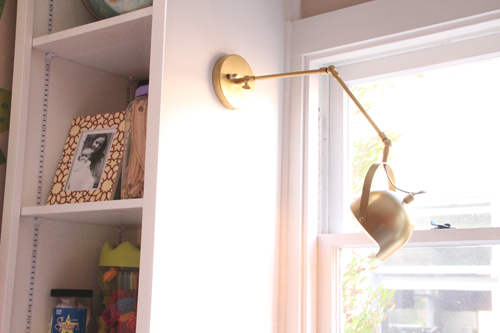 The electrician came over to help me install these on to each side of the bookshelves to serve as future reading lamps for this little (big?) window seat nook. They'll also help light up the room in general since we have only one overhead light in the girls' room.
This room is actually pretty hard to photograph because there is only one source of natural light – and you're generally shooting right at it. Here's a whitewashed photo of how she's looking today: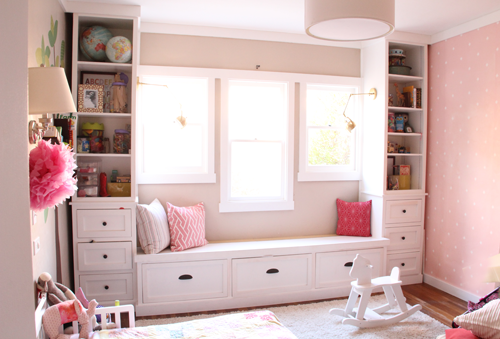 It will all come together when the window seat cushion (assembly it now!) and roman shades (due to arrive in January) are in.
Since this is a hardwire sconce (not plugged in – wired into the house) we were forced with the addition of adding a little light switch to either side of the bookcase to turn these on and off. Then our electrician found little toggle switches that he was able to add right to the since itself, saving us more wall drilling.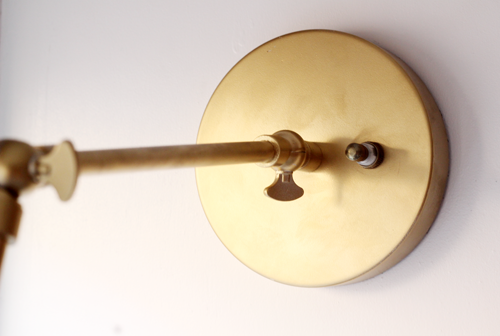 And now a soft glow of light!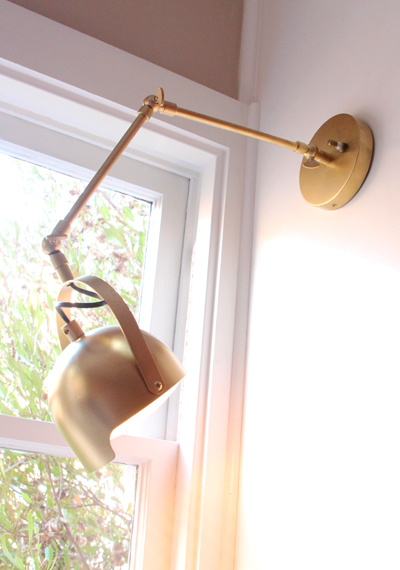 Can't wait for it all to come together :).
I'm just a teeny bit disappointed that I can't bend the first rod upwards a little to create more of an arc (I'll refer back to these again as a visual), but other than that, I'm just loving on these new light fixtures.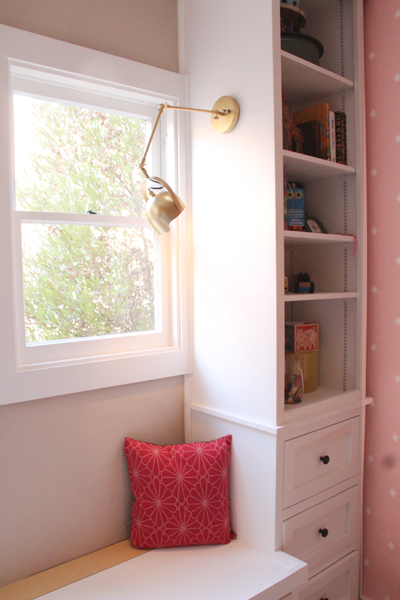 PS more girls' room posts found here. And the inspiration that resulted in my oddball eyeball sconces here.