Happy 1st of April! No April Fool's joke for you today, just a really great drink to try. :)
We have been getting a plethora of grapefruit in our csa box as of late and I haven't known what to do with it. Often it's too tangy or bitter for me to reach for in the morning (I end up dumping a cup of sugar on a halved grapefruit) and too time consuming to wedge for a salad (I have the best of intentions to try something like this or this before the season's over). So they're stacking up like crazy in my fruit bowl.
But! I have recently discovered something wonderful. I really love grapefruit juice – especially if there's just a teaspoon of sugar in it (to make the medicine go down, the medicine go down…).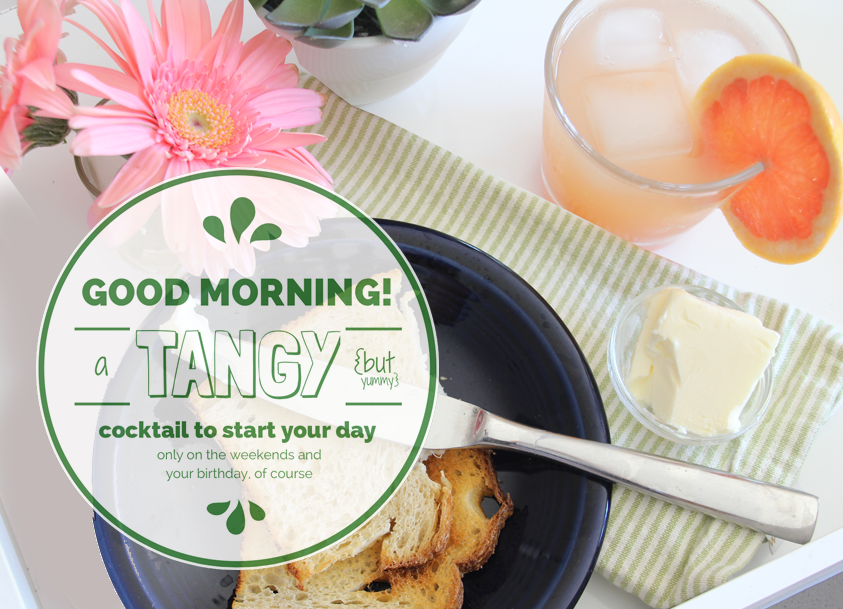 I made the perfect Sunday brunch cocktail the other day out of a few of them. It was sort of a greyhound-meets-champagne cocktail blend and it was quite the morning wake up in that perfect freshly squeezed, sweet-but-tangy way. If you use the right vodka, you might not even realize that you're drinking before noon.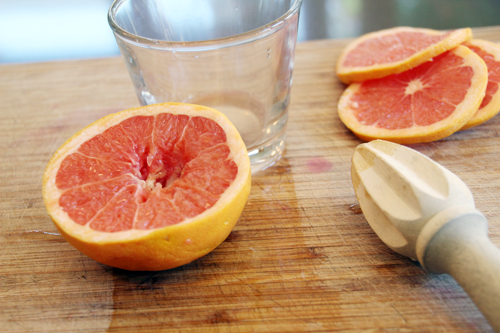 A Grapefruit & Champagne Cocktail
1 part top shelf vodka
1 part freshly squeezed grapefruit juice
1 part tonic water
1 tsp sugar (adjust to taste)
Splash of champagne
In a shaker mix grapefruit juice, vodka, sugar and ice well. Pour mixture over a cup of ice cubes, add tonic water and finish with a heavy splash of bubbly.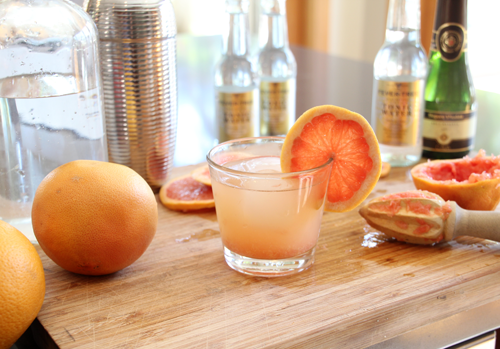 For me, the secret to citrus fruit cocktails is in the freshly squeezed juice. There's just something about that straight-from-the-source taste…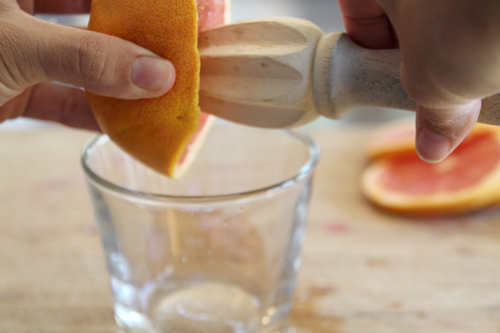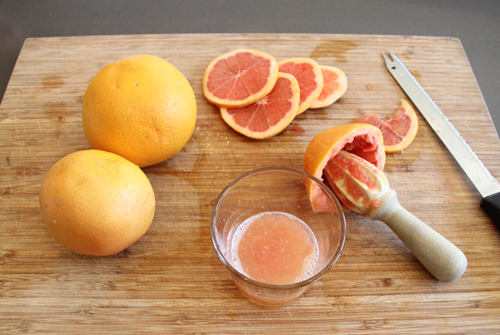 By juicing a quart or so of grapefruit juice in advance you could easily mix up a batch for friends for a midday brunch. I keep using words like 'tangy' but I promise that this is such a yummy drink and one that pulls all of the sweetness out of this pink, citrusy, spring fruit. You will not be disappointed!
PS did you know that the grapefruit was named because it tends to grow in clumps, mimicking grapes but in trees? Also, my new favorite cocktail glasses are actually these candles when they cease to exist being candles. Double duty.
PPS the perfect lavender french toast to serve these with for a spring brunch. More good eats of all kinds, plus a night cocktail and an afternoon cocktail (just to round you out).