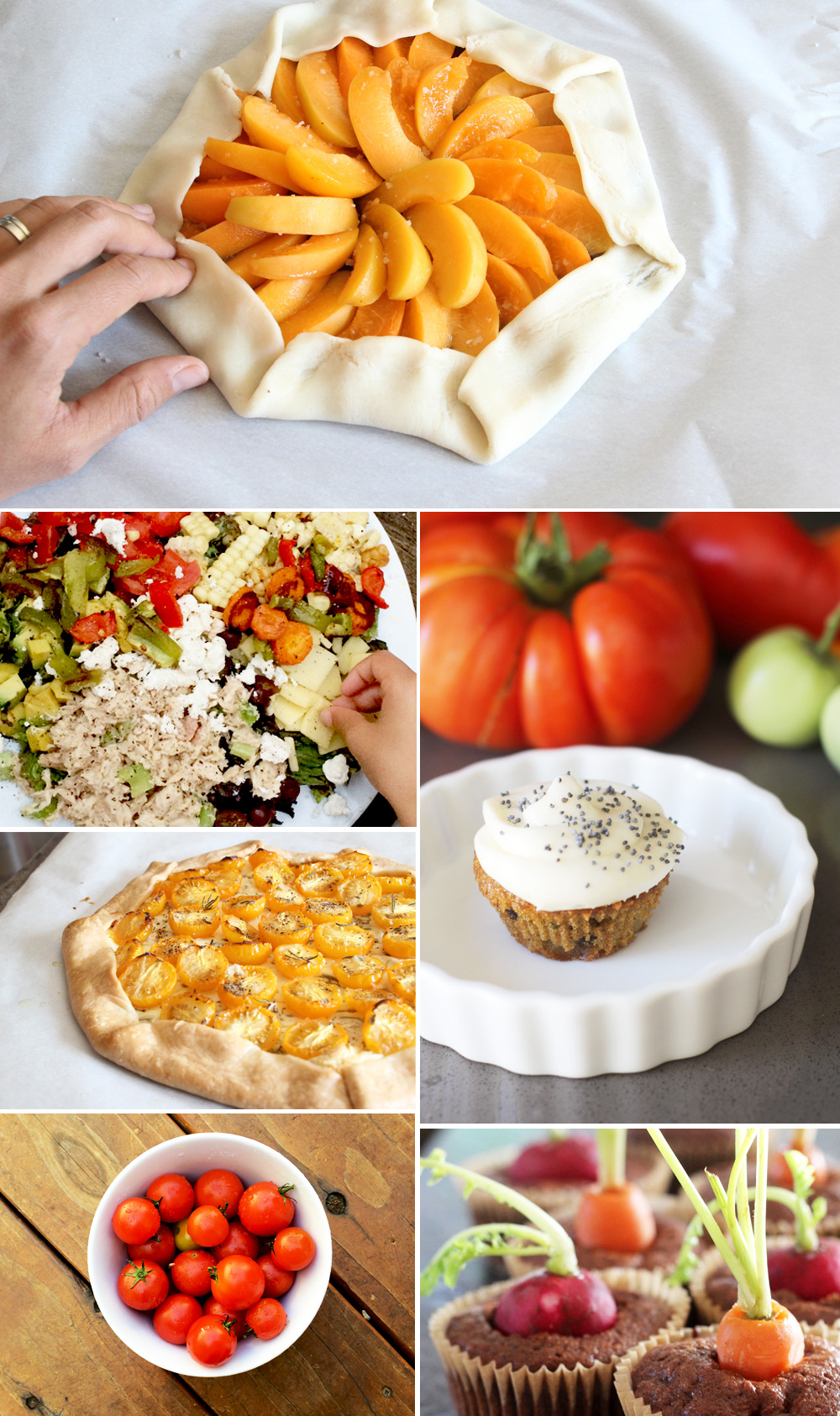 To eat…
APRICOT & FIG TART | pre-made pie dough can turn into something wonderful when paired with summer stone fruit.
END-OF-THE-WEEK NICOISE SALAD | for that simple act of cleaning out the whole veggie bin in the fridge in one fell swoop.
FARMER'S MARKET CUPCAKES | cream cheese frosting!
ROSEMARY & TOMATO TART | see apricot tart above (serve over a simple green salad for a delicious lunch).
GROWING GARDEN CUPCAKES | whole veggies in a cupcake = winning.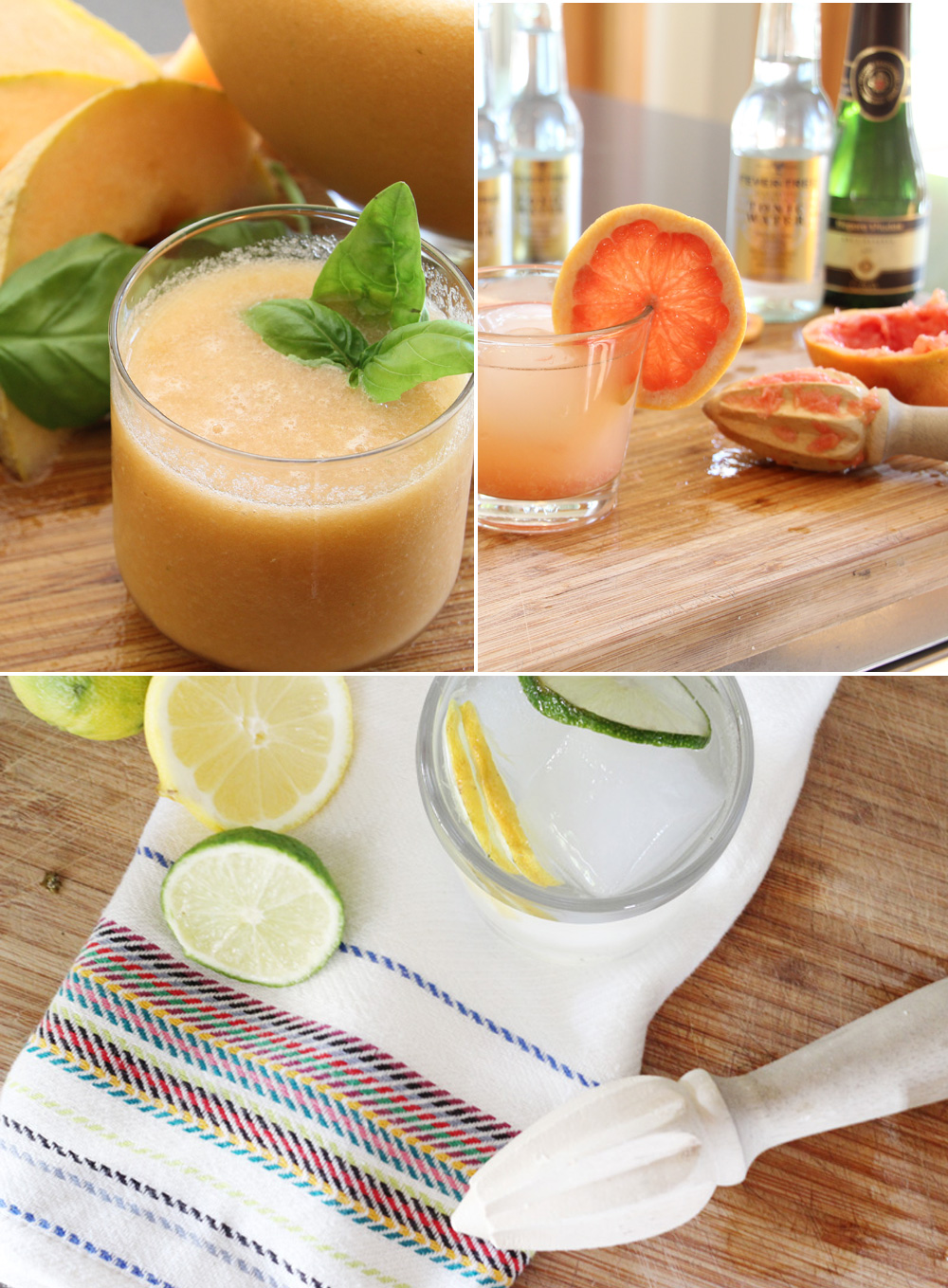 To drink…
CANTALOUPE & BASIL BLEND | not quite a smoothie, not quite a cocktail.
GRAPEFRUIT IN THE MORNING | a yummy alternative to a mimosa.
GIN & TONIC | a slight twist on the traditional – the perfect afternoon drink on a hot summer's day.
Stay cool, friends. Hope you're enjoying your summer!