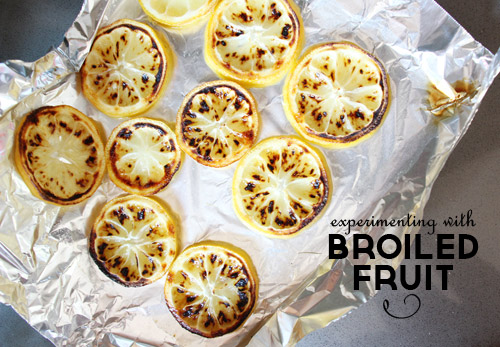 I had some time on Saturday afternoon to experiment in the kitchen. I have read about the intense, almost smokey flavor that fruit takes on when broiled and it intrigued me.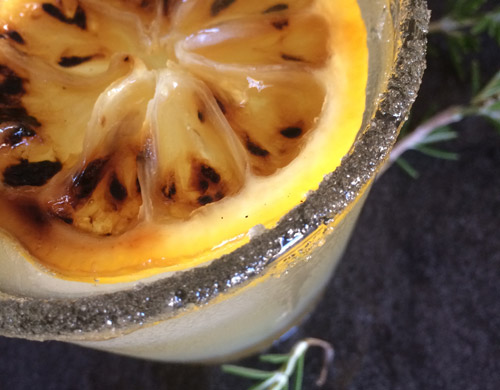 I sliced up a few lemons and oranges and arranged them on foil covered cookie sheets. I even added a handful of blackberries for good fun. Under the broiler they went for 5-10 minutes.
The result? The wedges of fruit almost disintegrated, and in their place, an incredibly concentrated flavor infusion that took on a juicy, syrupy quality. Part sweet, part tangy, and yes – just a little bit smokey. Ooooh so good.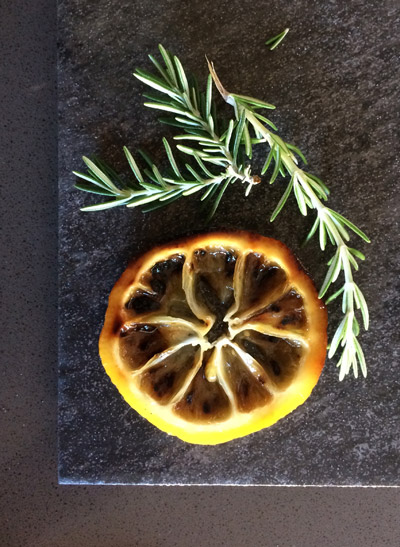 The lemons may have been my favorite.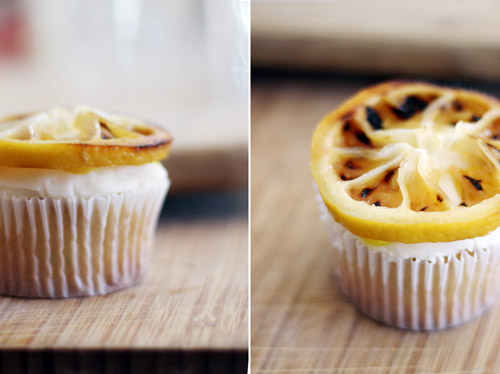 I broiled all of the fruit with just a dusting of sugar to try and achieve that charred, bubbly effect. Not enough sugar to create a caramelized layer, but just enough to give the broiler something to burn.
The oranges held their consistency a bit more, but stacked on a cheese plate they would make the most perfect sauce to soak up with fig bread and goat cheese.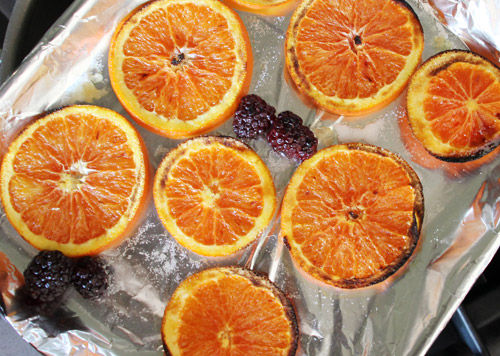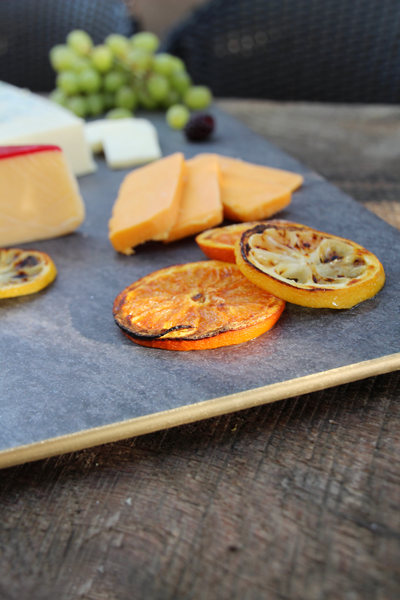 And perhaps the most intriguing? The blackberries. These guys took on a cooked character that I didn't expect. So good. And so perfect muddled in a cocktail or as a fruit bruschetta (with a creamy cheese. my taste buds are glazing over).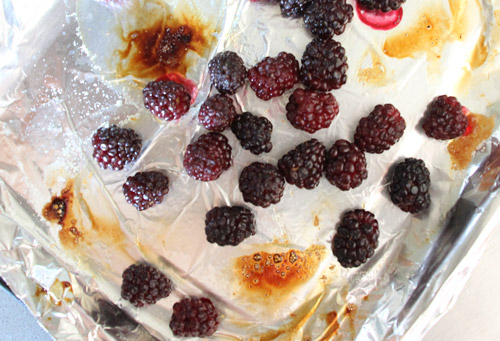 These were so easy that it feels like every roasted chicken, baked fish or tangy salad ought to have some broiled fruit on it somewhere.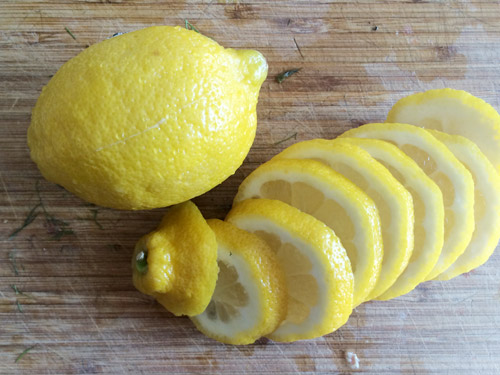 Broiling happens at an incredibly high temp (500+) and will bubble the top of fruit until it caramelizes or blackens. You could also do the opposite and turn the heat down way low and dry out your slices for an entire day for an entirely different taste.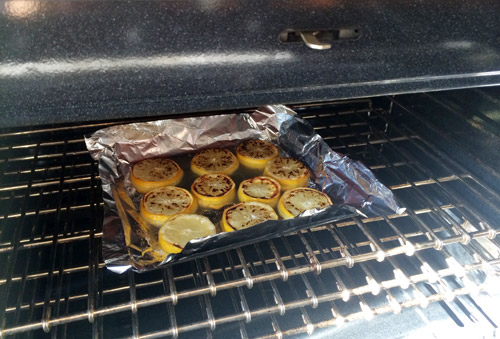 Be sure to leave the oven door open just a couple of inches while broiling. Air circulation is important in such a high heat environment.
Before and after.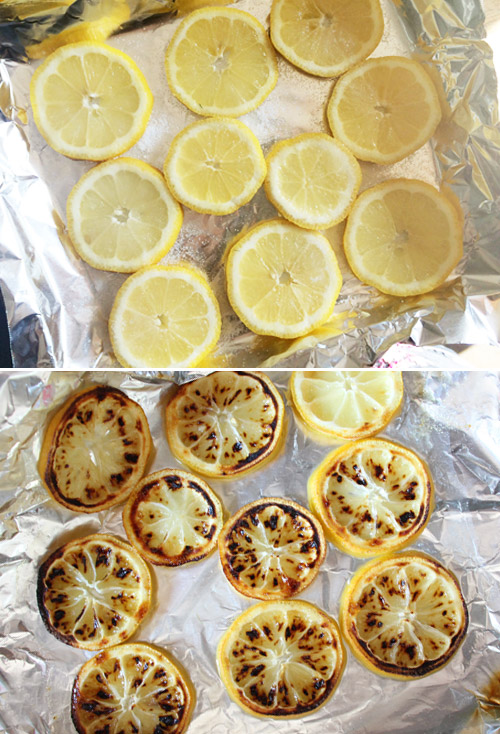 Pieces of the finished fruit slices are still tart, some are now sweet, others are just a bit smokey. I'm excited about this entirely new flavor palette to explore.
PS cocktail suggestions to come. More good eats found here. Happy start to the week!!