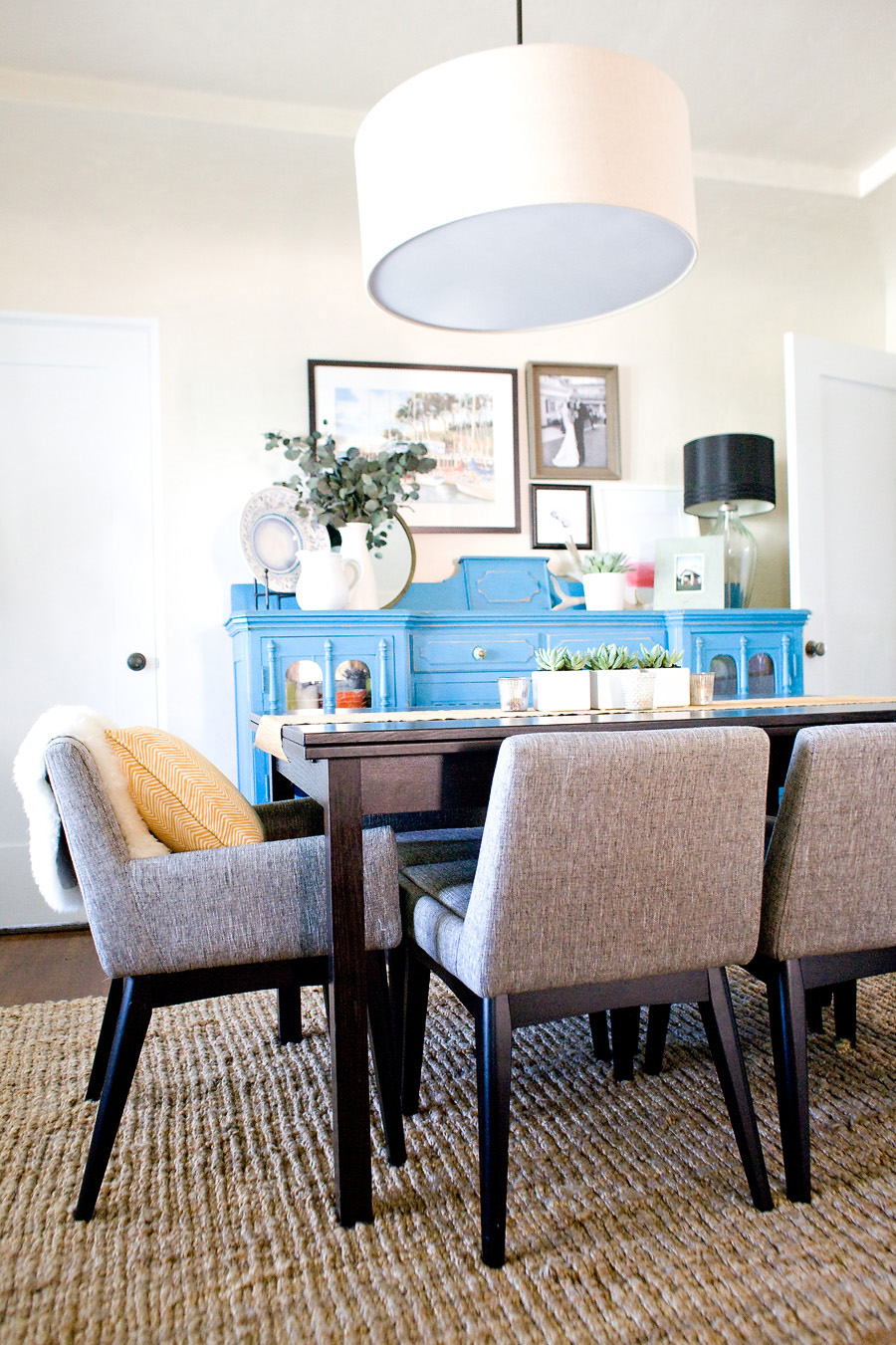 Our dining room is the center of the house. Literally and figuratively. It's sort of the runway to every other room, so we're walking through it fifty times a day as we head from front door to kitchen, living room to office, back to the girls' room… it's where mail is sorted and errand stuff piles up and, most importantly, where coveted nightly family meals are had. It's a well-loved space. A well-loved space that I adore!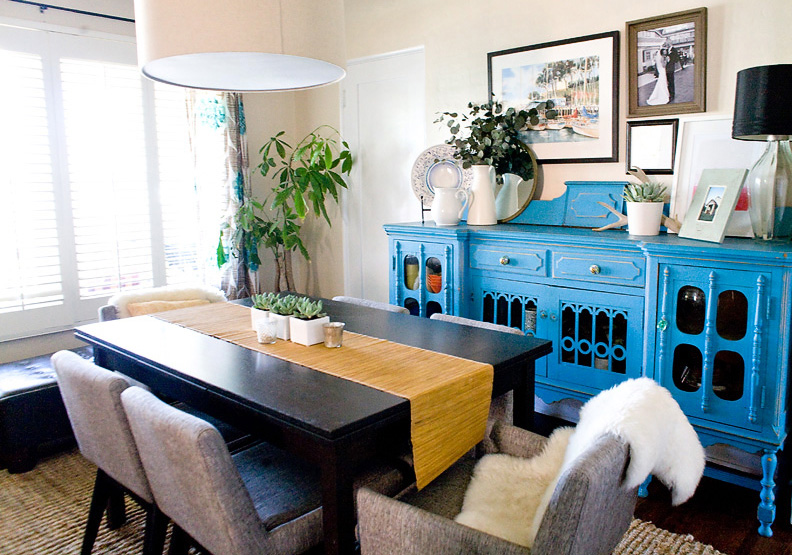 And totally a space that our guests get to see a lot of, too. Whether it's a dinner party or a play date or just for some hanging out time, we end up doing A LOT in this here little room.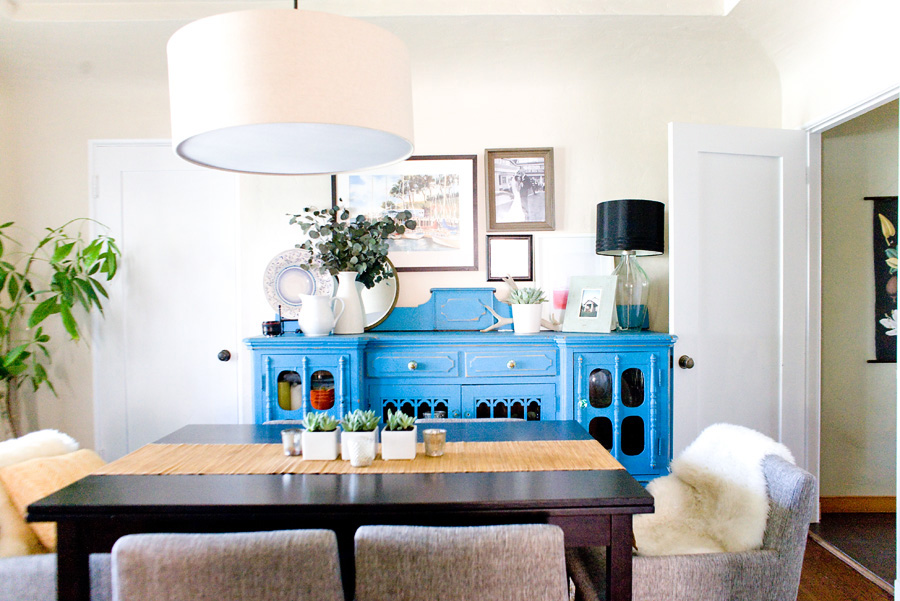 It's one of two rooms in the house that I really, really like to have clean if we're expecting anyone :). Or even if we're not, cuz having a clean 'hub' is sort of a nice little booster when you're home most of the day, like me.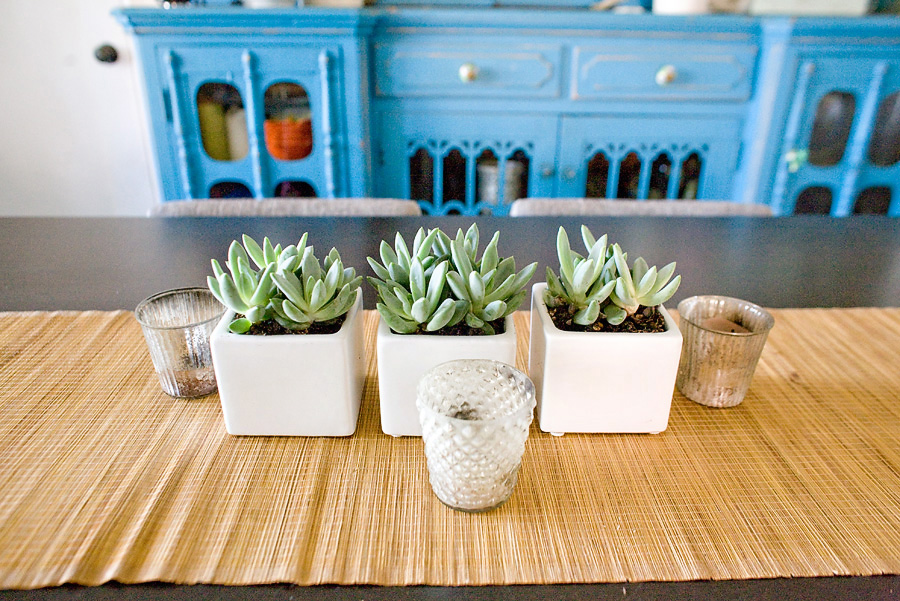 We've been on the hunt for grown-up dining chairs for this room for a few years (years is no exaggeration, either). For a while, I was bent on saving up for a new dining table and set of chairs. I pictured something larger with more girth – something that could really fill the space below the pendant light.
Our existing table, though, is sort of awesome. It was one of our first big ticket purchases (and by big ticket, I mean maybe $500) when Kev and I first married. We bought it for the sole reason that it could be expanded to seat 10 (even 12 if you're feeling cozy). We wanted an entertaining table. They don't make many leafless (this guy 'pops' out), 10-seater collapsible tables that are within price range.
The table though doesn't need to be replaced. She's in good shape despite her many years, and she still regularly holds 12 person dinner gatherings (bring on the love).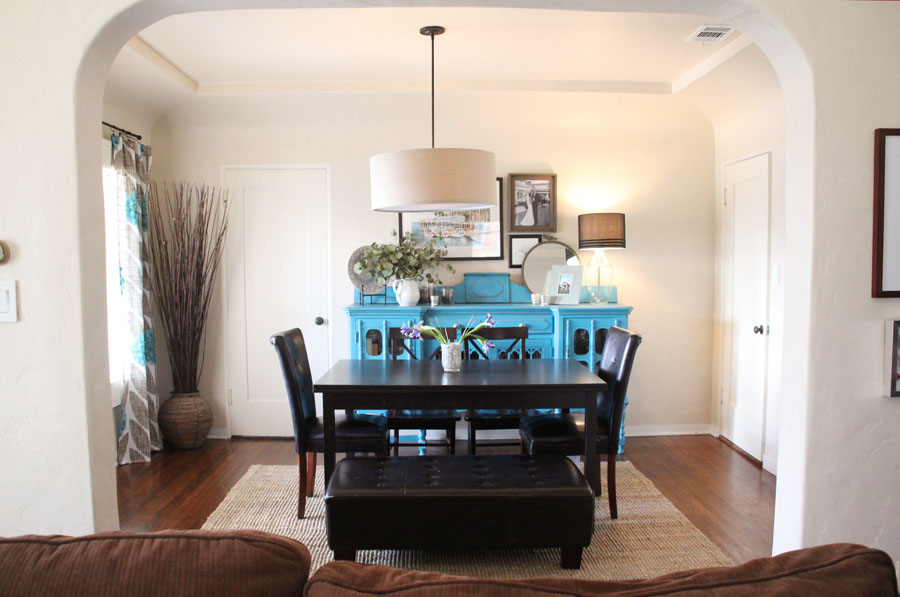 But the chairs were uncomfortable and just sort of meh. They were great for almost seven years of solid use, but they were originally from Target (the x-back chairs) and World Market (the parsons chairs) I believe, and were really starting to show their use. One of the side chair legs was held together with a dowel. All six (there are usually 2 x-back chairs on either side) were crazy uncomfortable for more than a quick bite.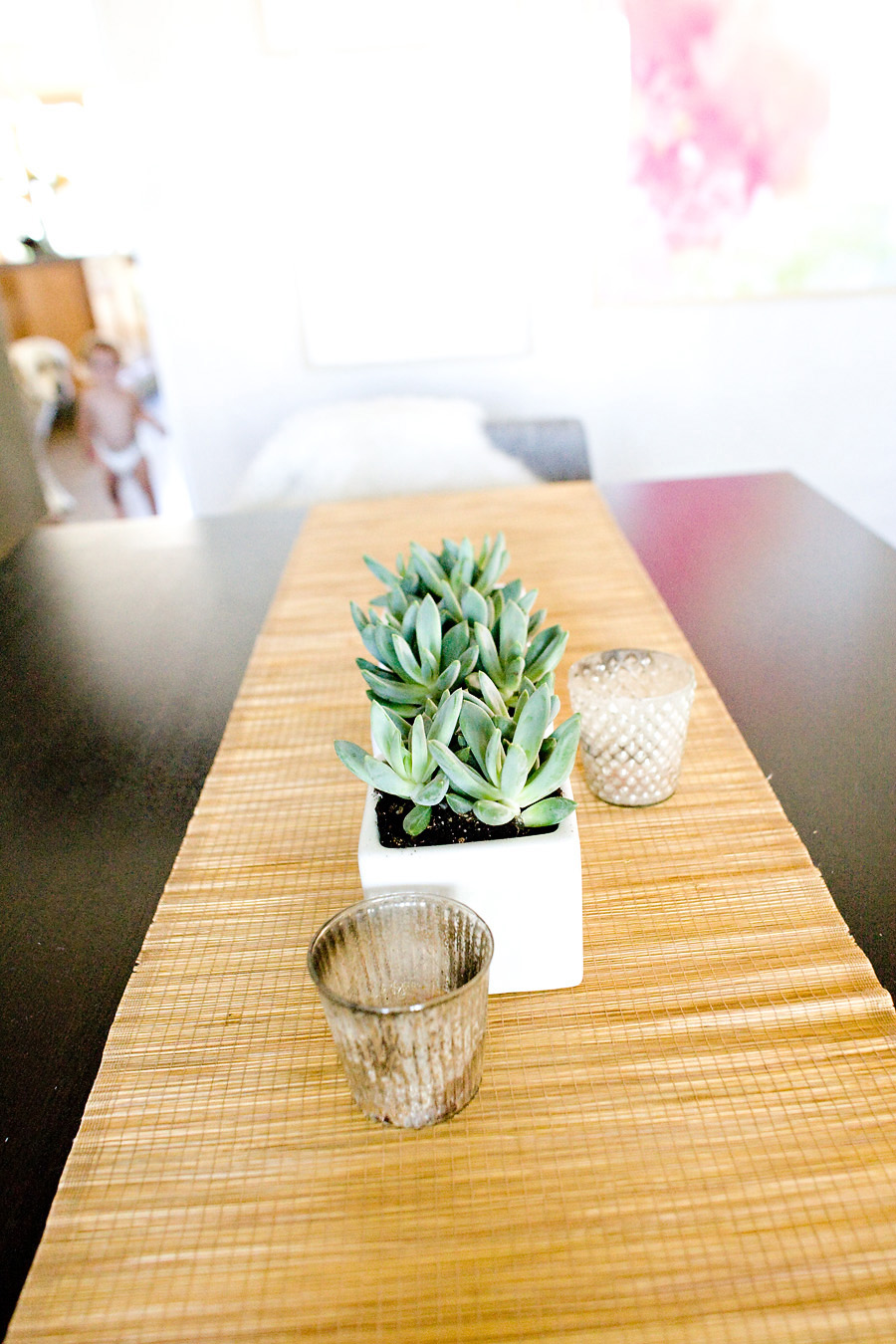 (Spot a baby? :))
Kevin and I debated over wooden chairs for easy clean up or upholstered for a comfortable, let's just hang at the dining table set. I really, really was leaning towards creating a space that everyone would just want to chill at. Lengthy dinner parties, extended family meals, that sort of thing.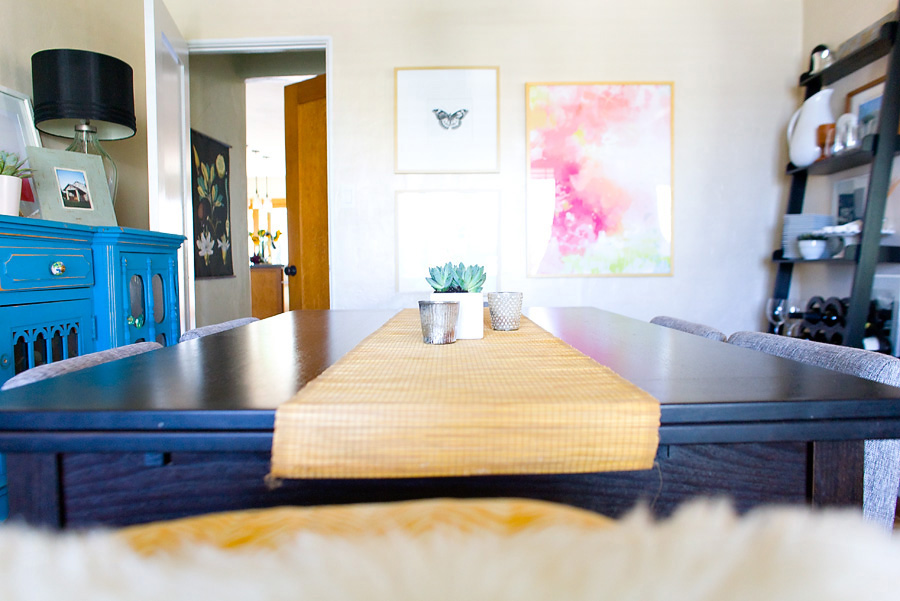 Kevin was very worried about stains and the girls, and for good reason. The compromise on upholstered chairs was that they would get a coating of scotch guard, and that they wouldn't be such an investment that replacing a cushion (or even a chair) would be a terrible breach in our budget.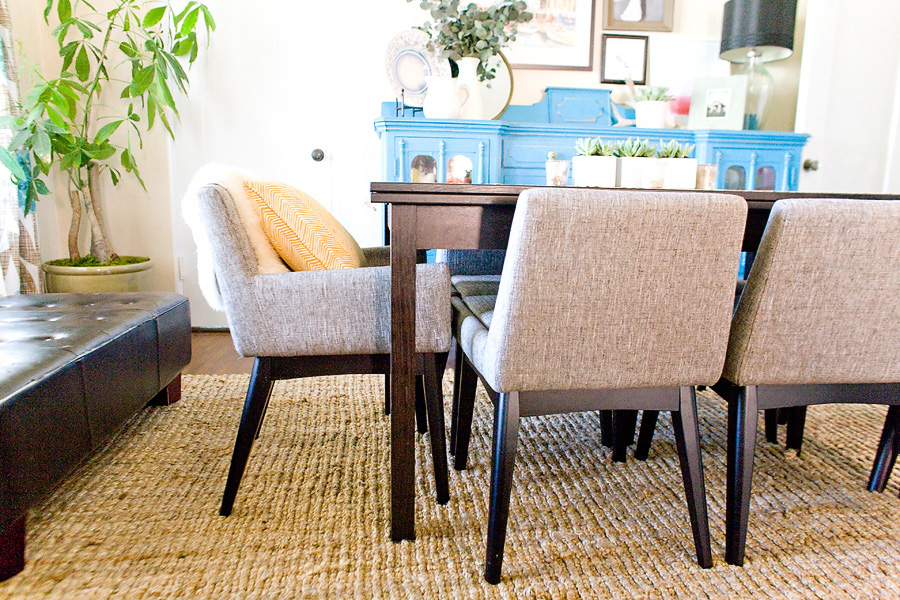 We wanted Ikea pricing, Crate & Barrel quality and West Elm choices. Too much to ask? :)
I initially discovered Bryght when their company reached out to me with a press release. The concept is totally new and different with the idea being that traditional high-design and high-quality have resulted in high show room prices because of that expensive middleman (importers, distributors, salespeople, etc). By removing the middlemen and connecting designers and manufacturers with consumers, Bryght is able to offer all that we were hunting for at a fraction of a traditional store price. That makes so much sense. We buy so much online, why not furniture, too?
They carry minimal stock and group orders to be placed every 7-10 days from the manufacturer so there's no need for warehousing. They sell directly to the consumer so there's no need for a store room, they avoid the importer/distributor/wholesaler conundrum by shipping directly from the source. They ship unassembled so the cost is affordable.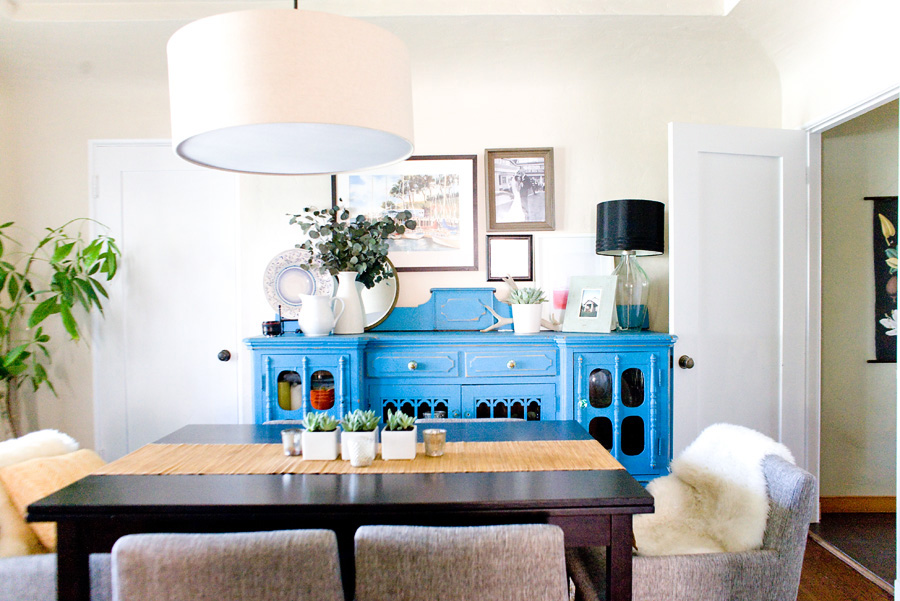 Their designs are pretty awesome – they get what the modern, mid-century-but-not-dated, practical homeowner is after. Bryght carries dining room chairs, they also feature dining tables, sofas, storage solutions (dressers, sideboards), coffee tables, desks and mirrors.
Bryght reached out to me about collaborating, and when I read about their mission and concept I thought that it was pretty brilliant.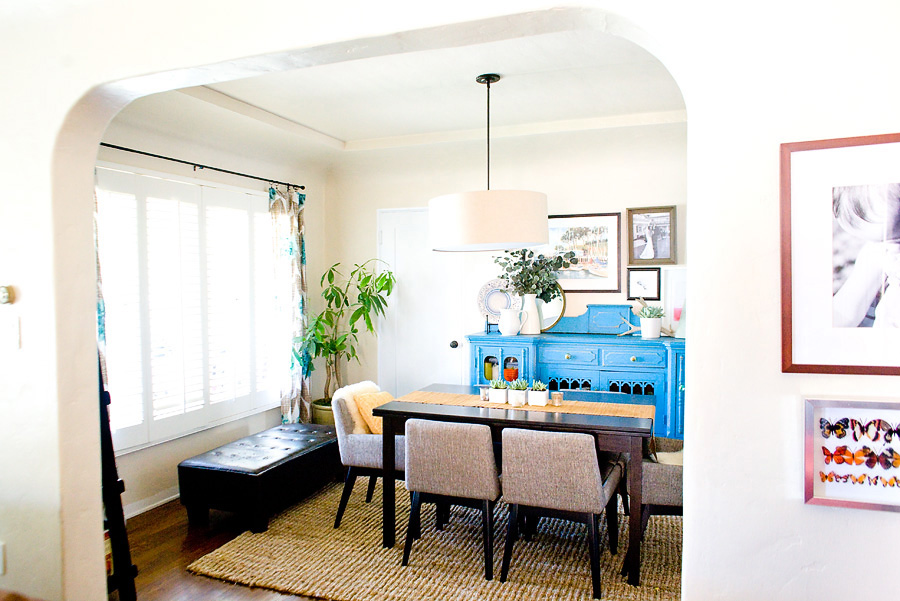 They offered us a set of six chairs to try out in our own dining room. We found a set of upholstered chairs that were right in line with that I had pictured for this space: low profile, dark legs, cozy-neutral color. And they're comfortable. Hang out all day comfortable.
The captain's chairs can be found here, and the four side chairs here. Best yet, there's a crazy great sale going on over there right now (but if you miss out, be sure to check back in frequently).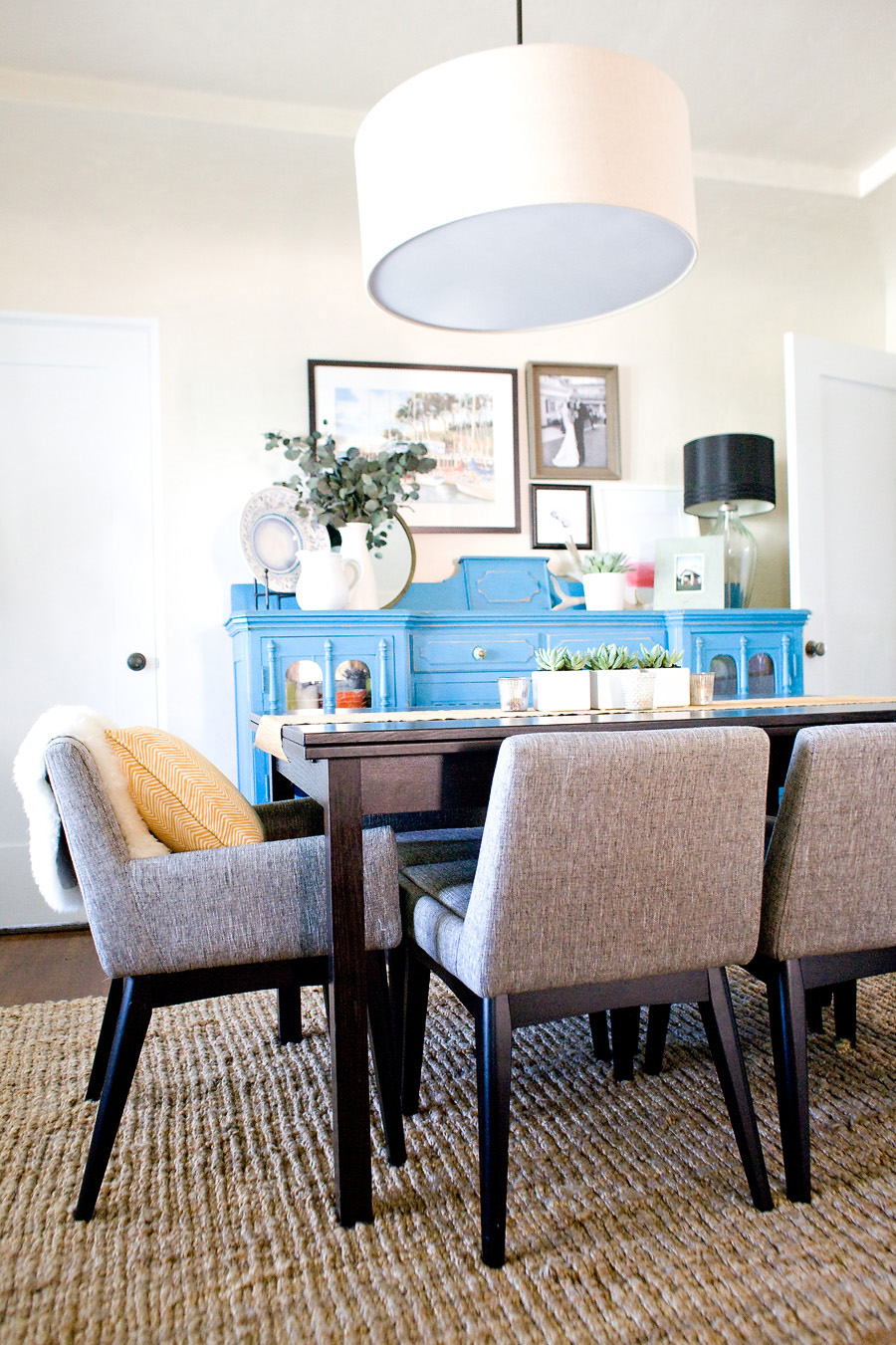 We have had these guys for about a month as a little test drive. I am so proud of our dining room when neighbors swing by (we have those sorts of neighbors – which I love!) and the chairs are still stain-free despite a preschooler and a toddler. Best yet, there is no arguing over who gets the end chair (previously the only padded chair – and it was Livy and I who would race to the table each night to claim it) because every seat is so comfy.
We've made a few other updates in this space as well, can you tell? I love my new indoor tree there in the corner, and the row of succulents that are now officially the latest (and best) centerpiece I've ever kept here full time. No maintenance and so perty.
Photography by the talented Katie Beverley. This post was sponsored by Bryght, a brand that we very much enjoy as a family. Thanks for supporting those companies that support this site!