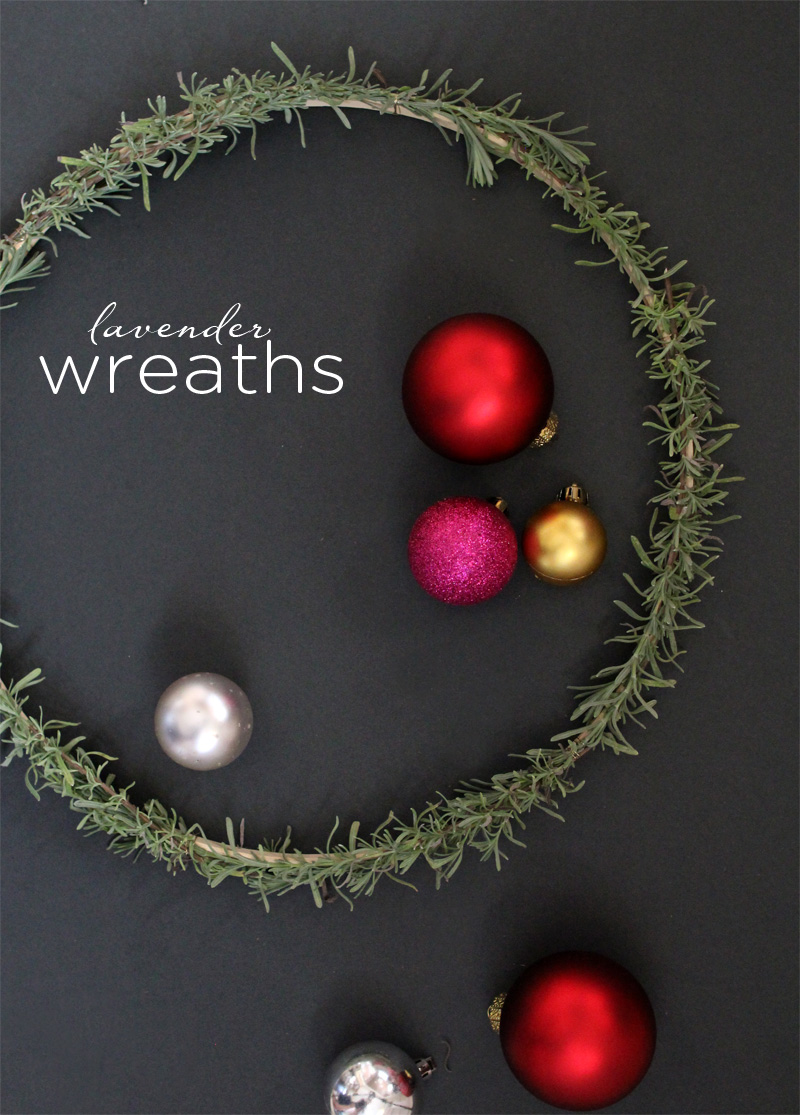 If you've been following along since Monday, you know that we have an abundance of garden lavender that's no longer blooming that I've been using up for different little projects. This cranberry lavender infused simple syrup for holiday cocktails (and mocktails) is still at the top of my book :). So, so good.
I have a stack of embroidery hoops in my garage that I had hoped to use for a craft project (with yarn, lots and lots of wrapped yarn!) for the girls' room. After 2-3 attempts at 'my vision', I just couldn't make it happen. But I pulled those embroidery hoops out just recently and found a new temporary use for them. Love that after the holidays I can take the lavender back off of the wood and use the hoops again for something else.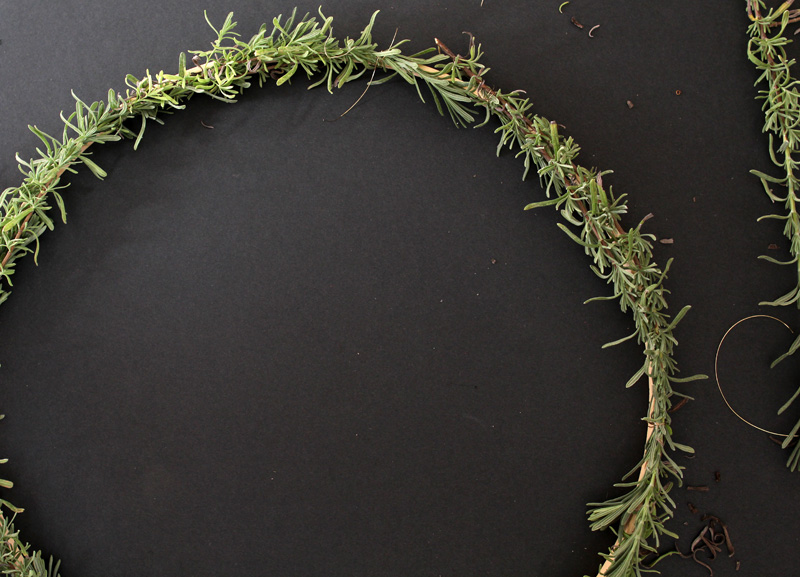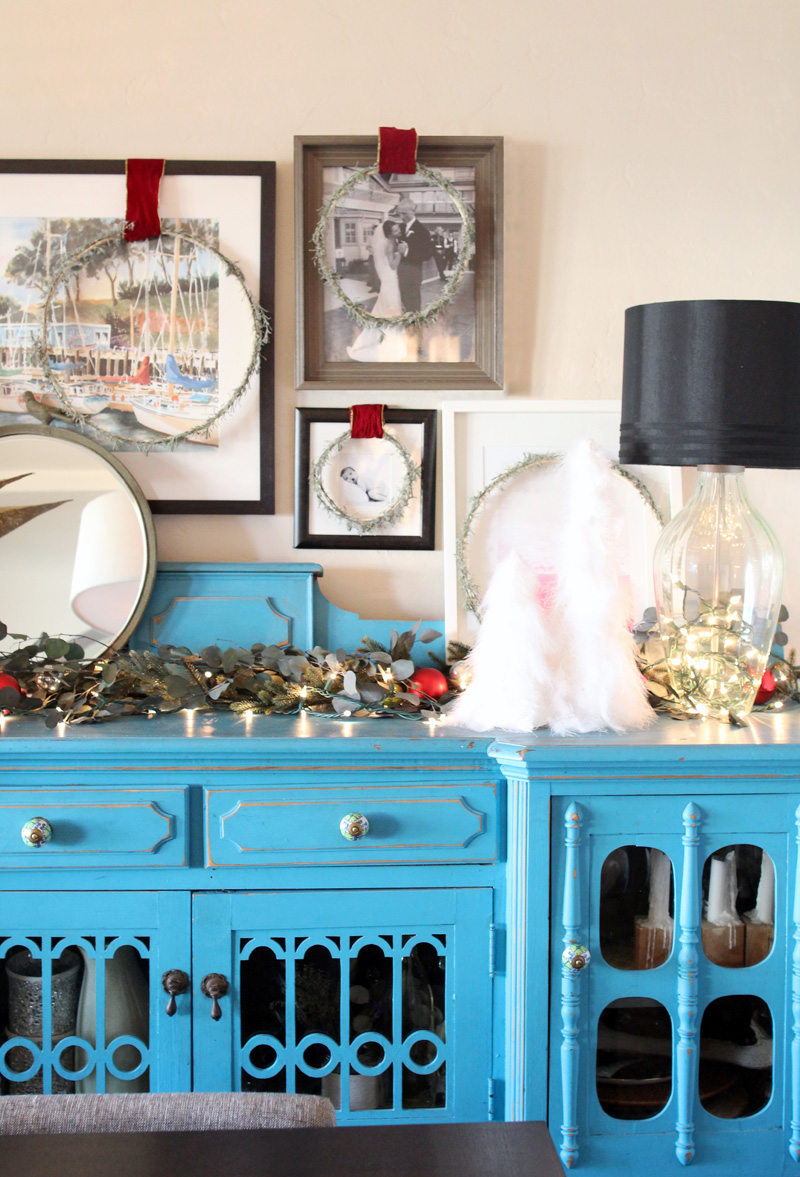 Any sort of craft, beading or floral wire will work, I am using a really thin gauge in gold for this project as well as five wooden embroidery hoops (each hoop is actually only half of one hoop since embroidery hoops come with an inner and outer circle. You can use both. I bought several of these deeply discounted because they only had one piece of the hoop left in the craft store – perfect for me!).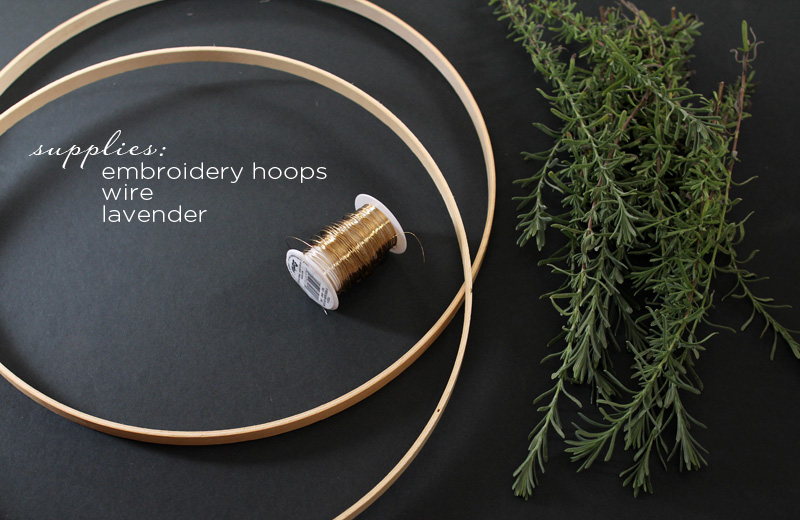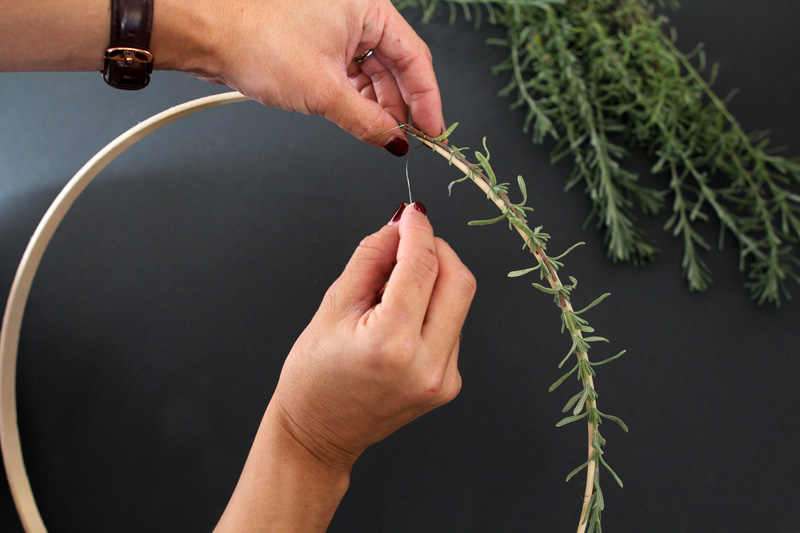 This is a super simple project. Simply wrap lavender (or rosemary) along the hoop and secure at various places with wire.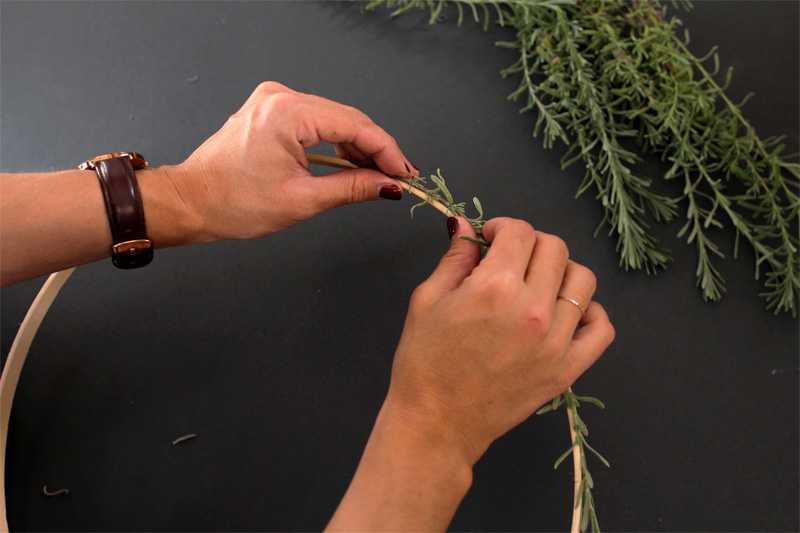 A couple of hints: keep lavender moving in the same direction, start one piece where another stops (to help hide the stem) and then fill in littler sprigs where there are some sparse spots. Use the wire to help correct any funny angles in the lavender and to shape it as closely to the edge of the hoop as possible.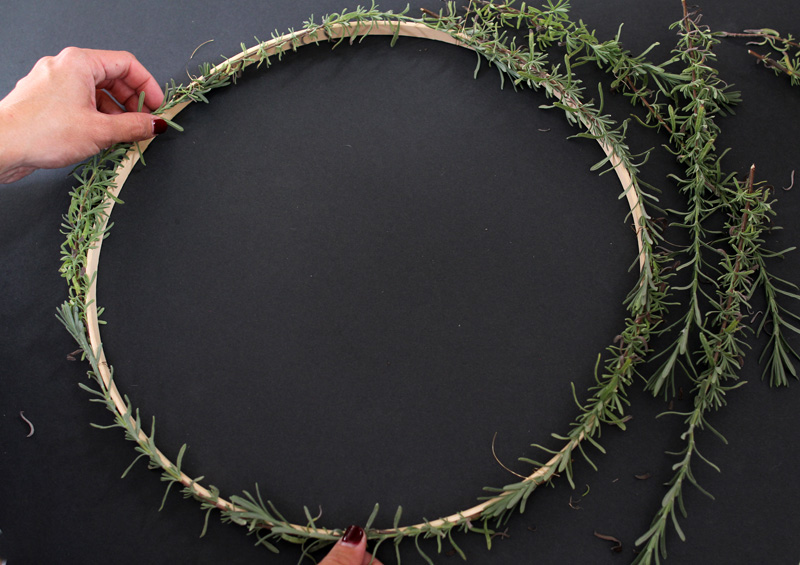 I probably went around each hoop 2-3 times to keep the wreath simple and thin, though a very full version of this wreath would be beautiful!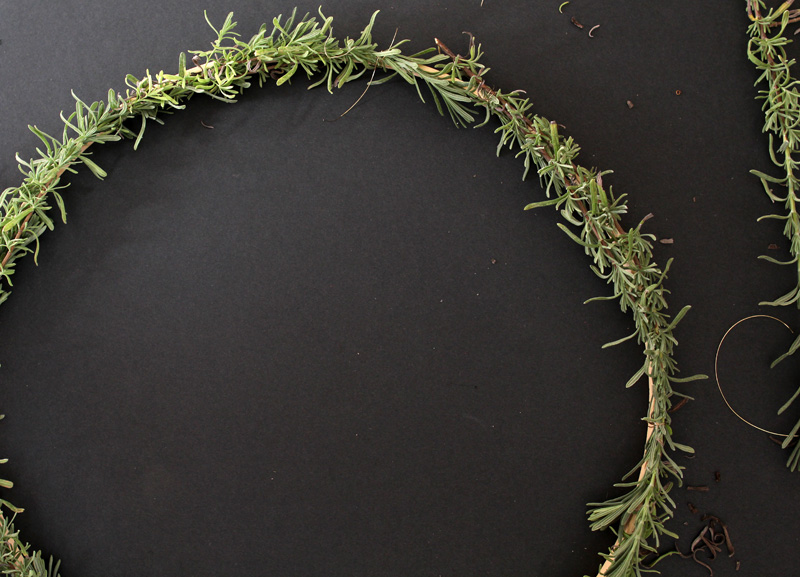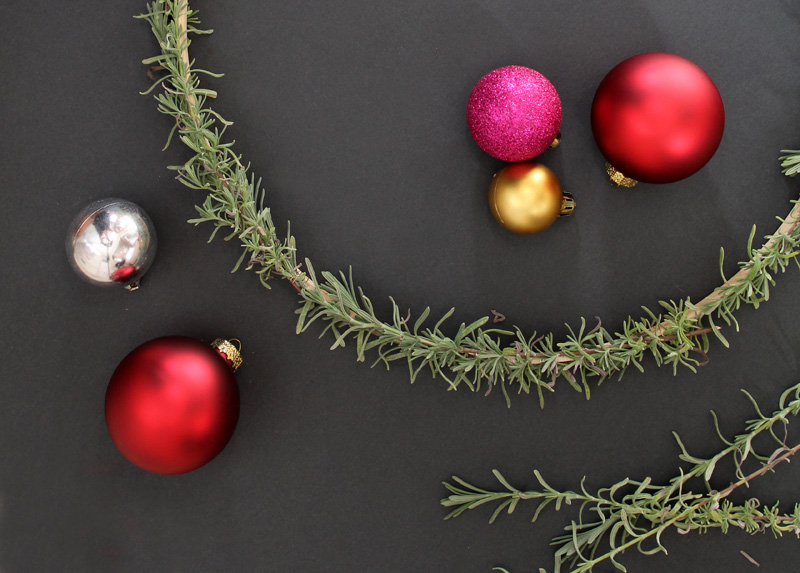 Lots of little mini ones would be pretty as present toppers (or hostess gifts – a friend made us one out of just rosemary without the hoop last year and I kept it over our stove range all season).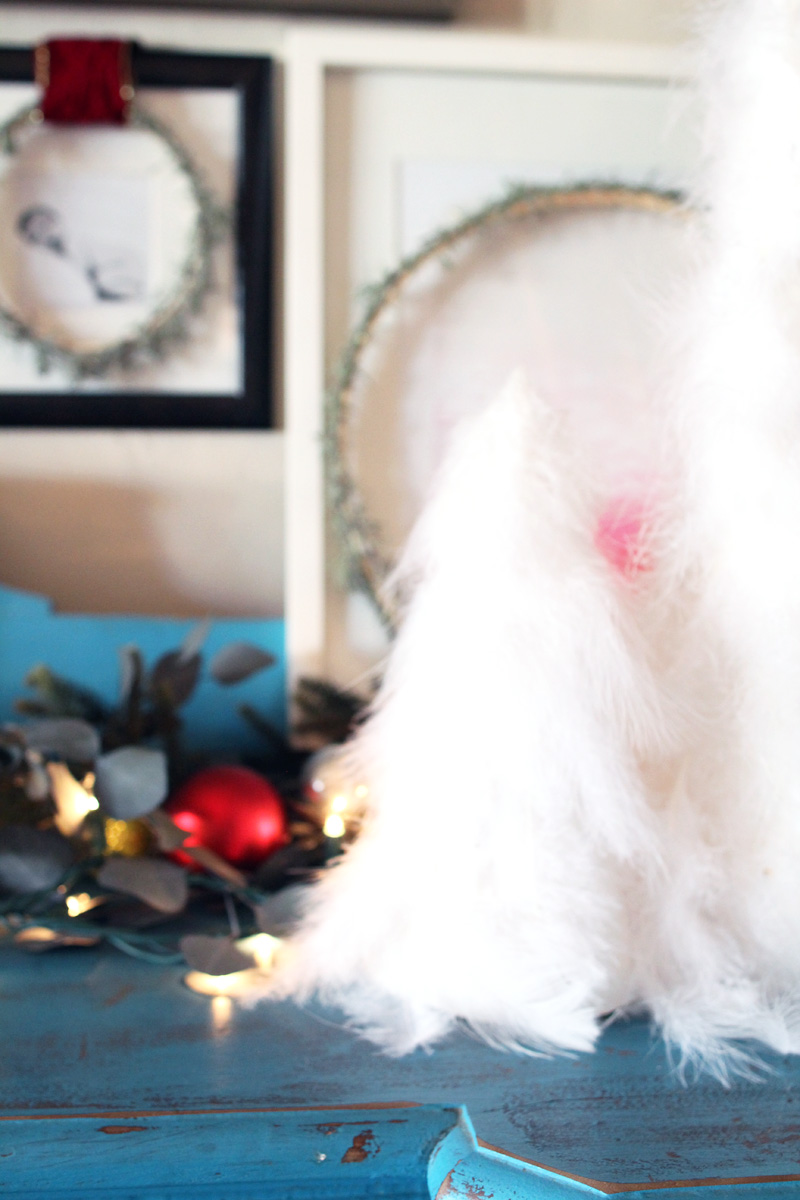 I hung the wreaths over pictures in our dining room by tucking ribbon around the wreath and then right behind the anchored picture. The color has begun to fade a bit as the lavender leaves dry, but the smell is still wonderful :).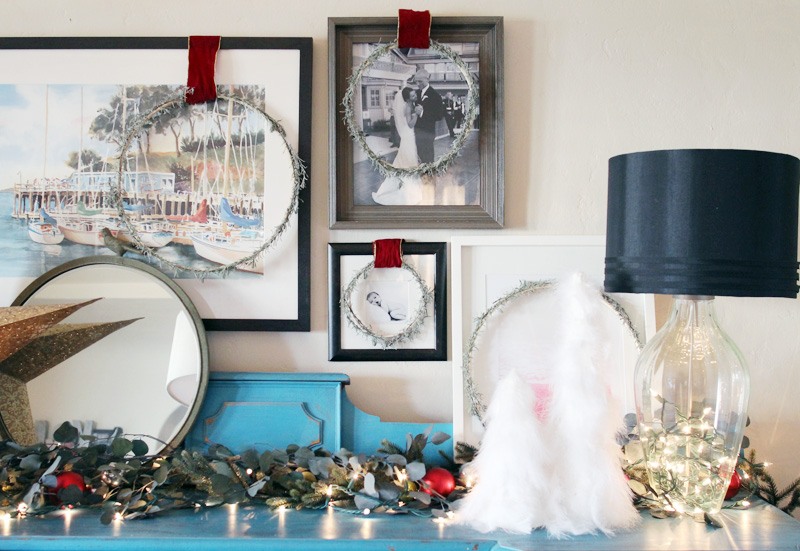 Happy weekend!
An embroidered Christmas pillow (for the non-sewer), pretty holiday gift tags for $0, above feathered Christmas tree DIY and lots of carefully crafted gift guides to peruse for last-minute shopping.