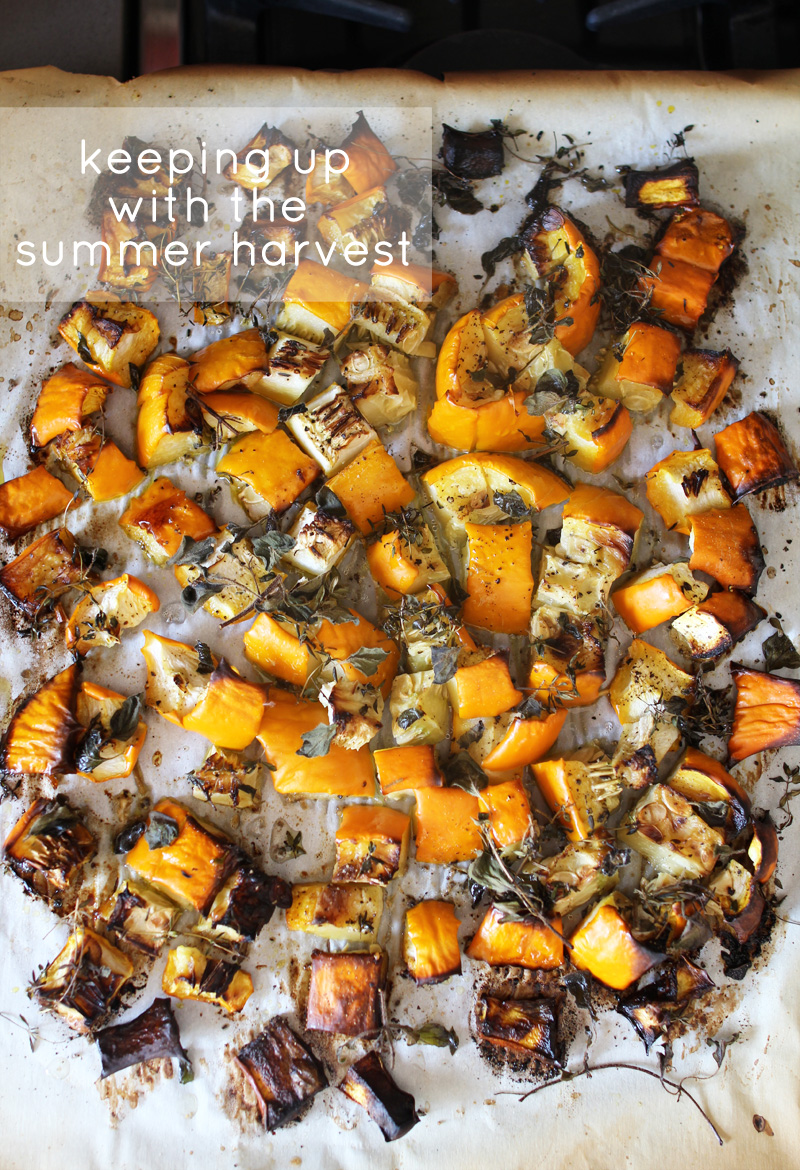 We still have squash coming out of our eyeballs! I thought I'd share a few more ways we are creatively using up summer vegetables at their peak. It's amazing how delicious and fresh in-season fruits and veggies are – and when they're grown from your own garden, added bonus (though the farmer's market and CSA box and I are best friends, too). Part 1 (with ideas on soup, frittatas and more) over here.
My favorite go-to vegetable solution is roasting (I sung its praise and offered my favorite tips here) but, oh man, I cannot emphasize how much I love a good roasted carrot or string bean or piece of squash. All of that carmel-y goodness that comes out of the oven? Gah.
So, with that roasted goodness in mind I have a few favorite dinner ideas: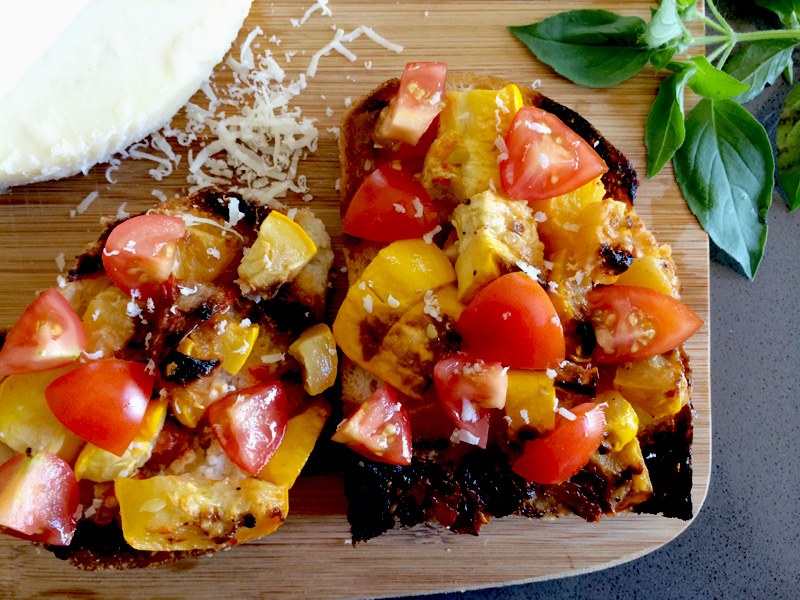 Bruschetta. I love to take roasted squash (or zucchini, bell peppers) and mix it with fresh tomatoes and grated parmesan. Toss back into the oven on sliced baguettes and broil for a few minutes to create a super simple and delicious bruschetta. Fresh herbs optional, but I love a little course sea salt sprinkled on top at the end.
Here's an easy one, too: toss those roasted veggies into a blender with hum drum canned tomato sauce and a little cream.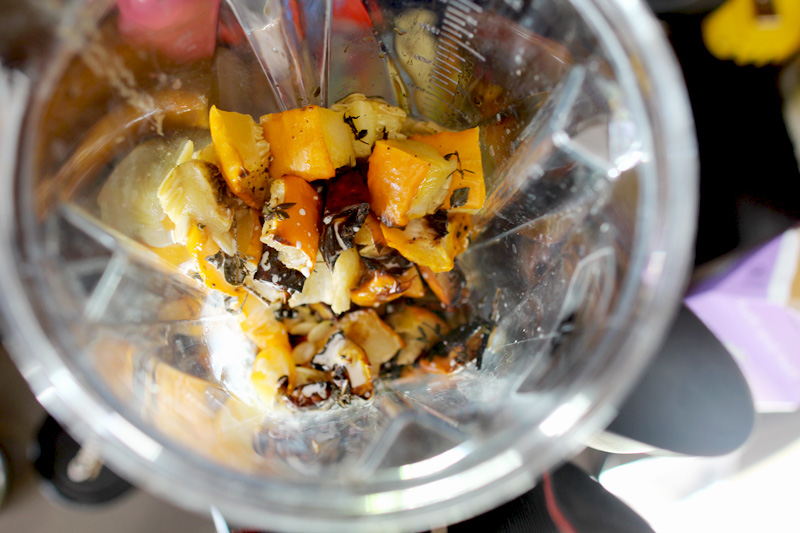 Reheat on the stove for possibly one of the tastiest and most flavorful pasta sauces you can dream up (something about that roasting…).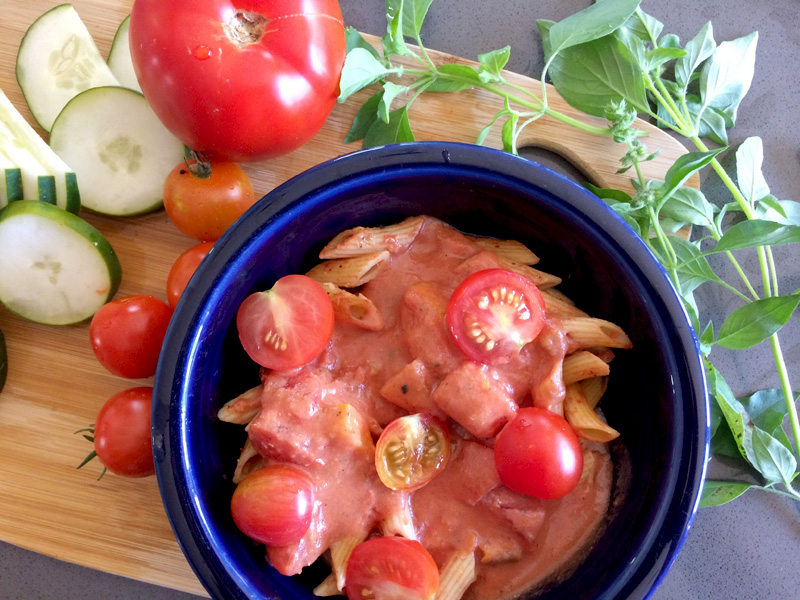 Finally, if I have any of that amazing pasta sauce left over, I'll often throw it back into the blender and mix it with broth (veggie or chicken) to make a really rich soup.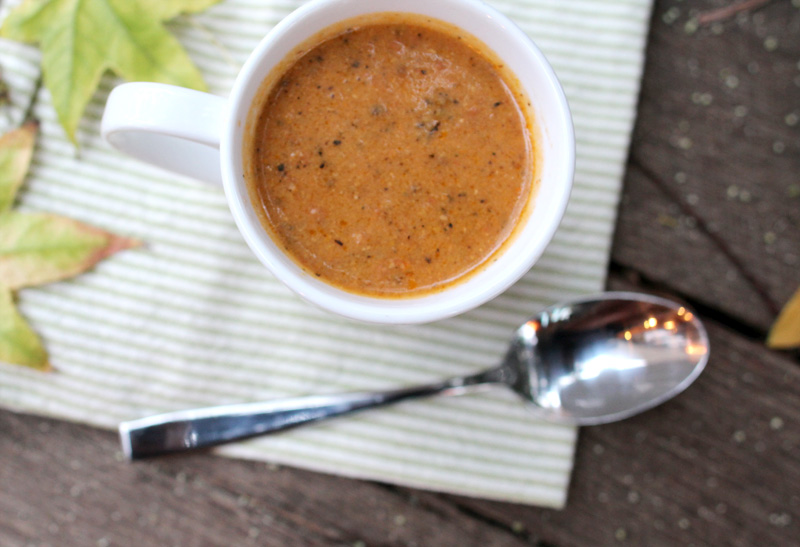 So easy! Really, you'll get all of the flavor of a soup that has been simmering all day from roasted veggies + broth + cream in a blender. I heat up the mixture on the stove just before serving, though I'll admit that a gazpacho version of this with more chunky tomato and served cold is equally delectable.
You could try the above with any roasted veggies. Of course, you can also just slice up that day's harvest, roast and serve a la carte or on top of a salad. Mmmm.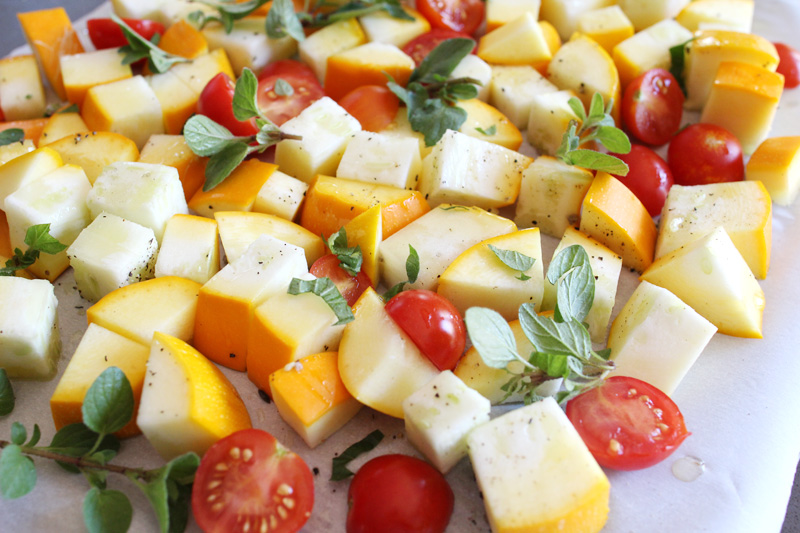 Squash! Who loves squash!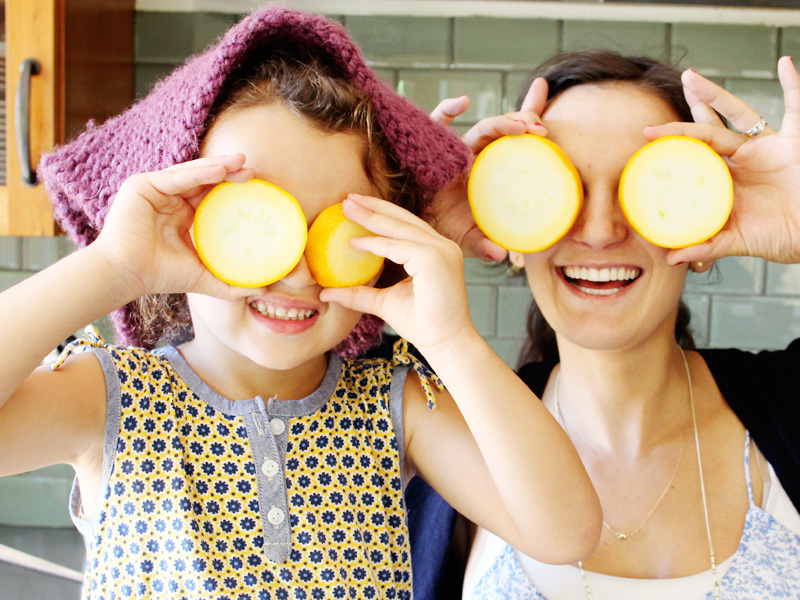 Liv is trying so hard to keep those squash slices on her eyes that you're missing all of her adorable giggles. :-)
Psst jump over to a recipe index here, and part one to this little series here.