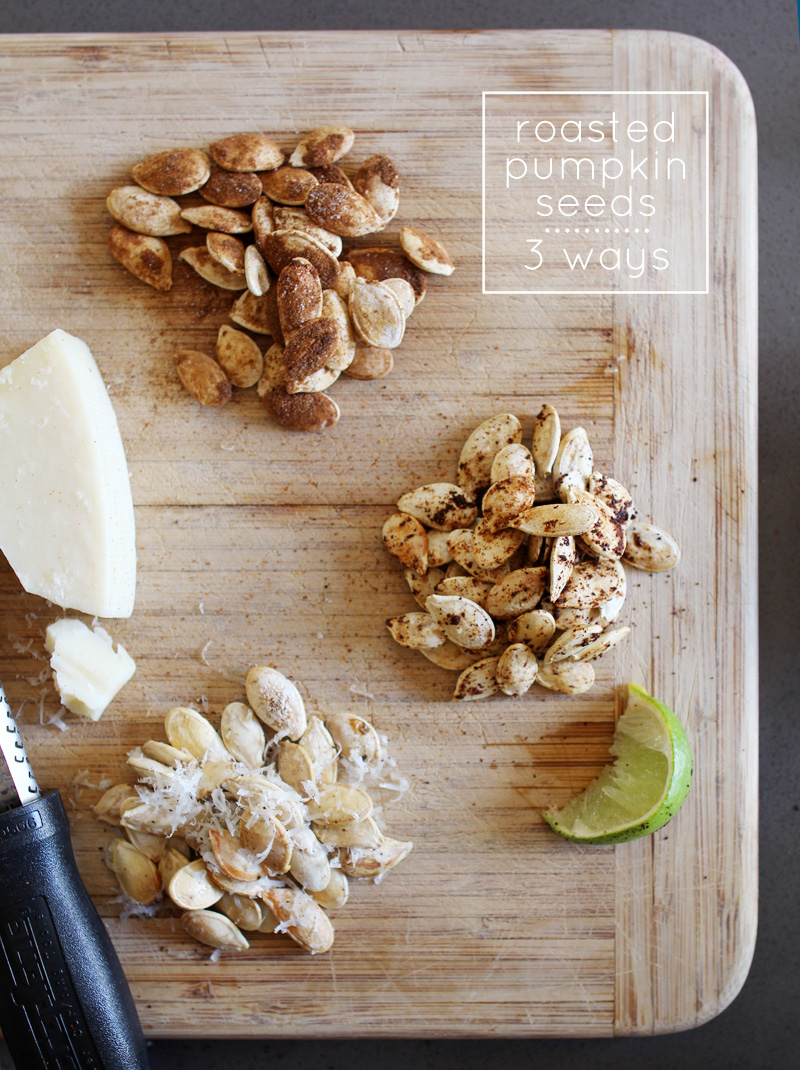 Have you carved pumpkins for Halloween yet? We sponge painted ours this year (and gave 'surface carving' a try, it was still pretty challenging for a 3-year-old), but I can't wait until Liv is old enough to dig in and enjoy the fun of creating a silly face and an outdoor lantern. And the seeds! Oh man, the fresh pumpkin seeds…
I picked up a bag of raw seeds at our local Sprouts (it's a grocery store that offers bins of dried beans, seeds, oatmeal and what not) to give three new roasted pumpkin seed flavors a go. This year we made: cinnamon & sugar, chili & lime, and parmesan & cracked pepper.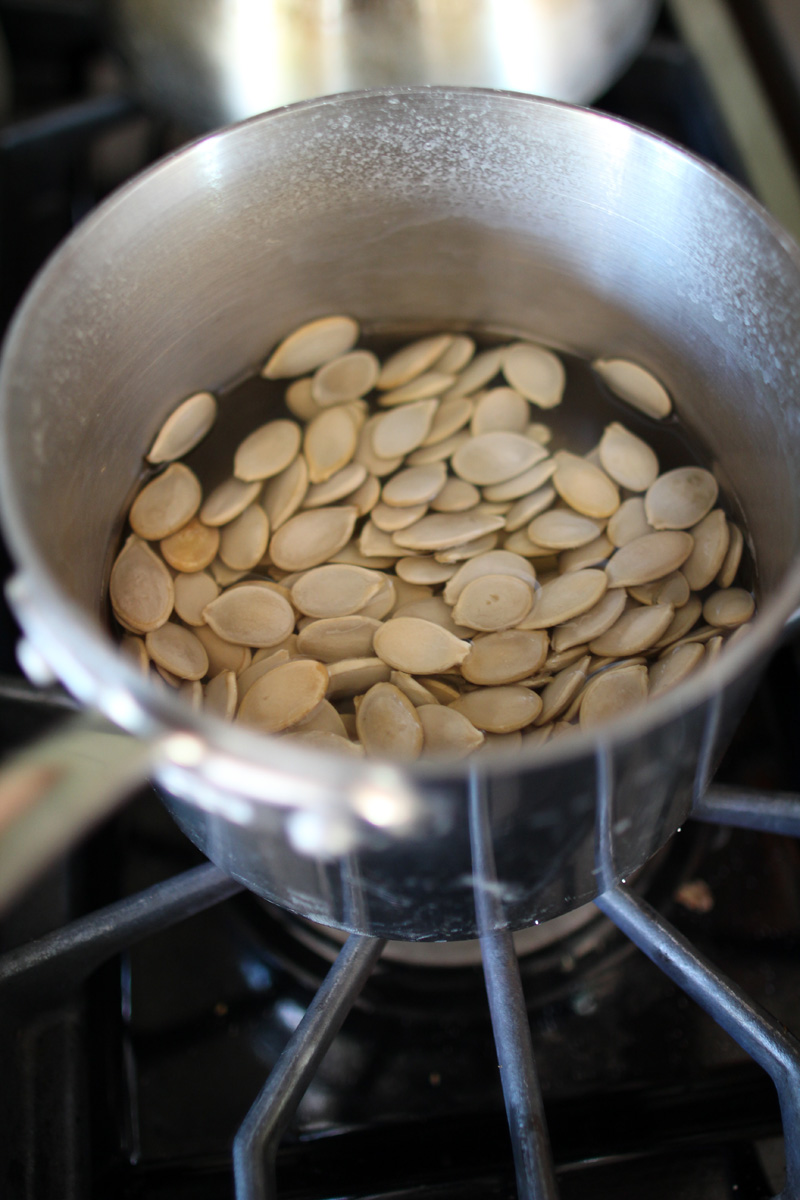 Here are some of the basics of pumpkin seed roasting: if you are pulling seeds from your own pumpkins, make sure they're well washed and free of yellow gook. If you're buying from the store, purchase raw. I recommend boiling for about ten minutes or so in salty water (the saltier the water the saltier your seeds will come out) for prime roasting, but some people skip this step. Drain, rinse and pat dry with a towel.
Spread out seeds into a single layer on a baking sheet covered in parchment paper. Lightly coat in olive oil and salt (once more) to taste. That means lots of salt 'round here :-).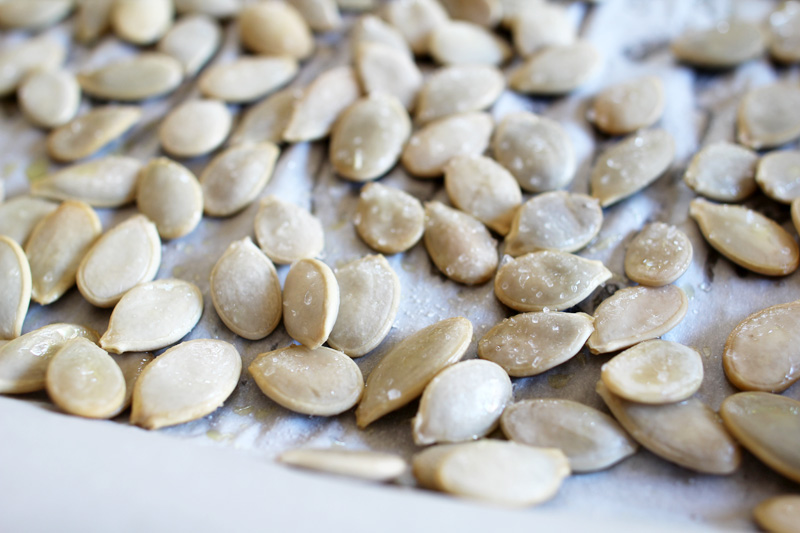 Roast for 20-30 minutes at 400 degrees or until seeds are just lightly golden. They dry out very quickly in there so best to keep an eye on them during those last few minutes.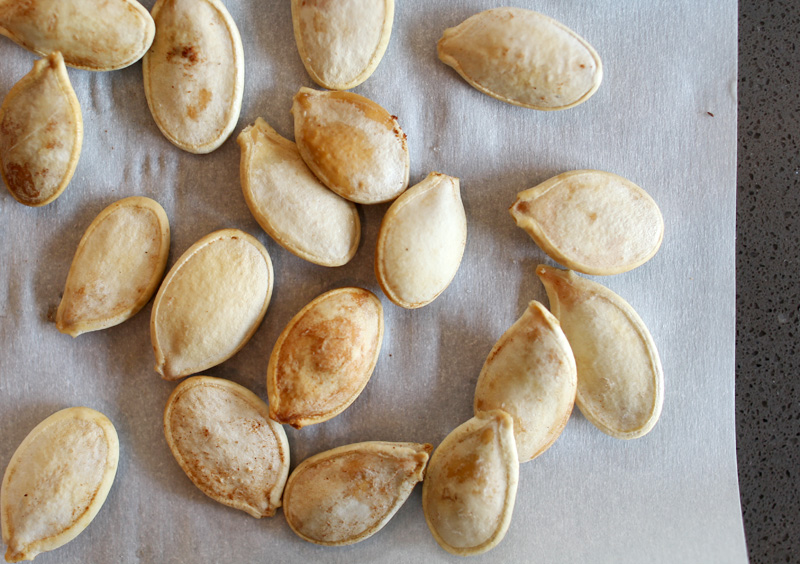 Now's the fun part!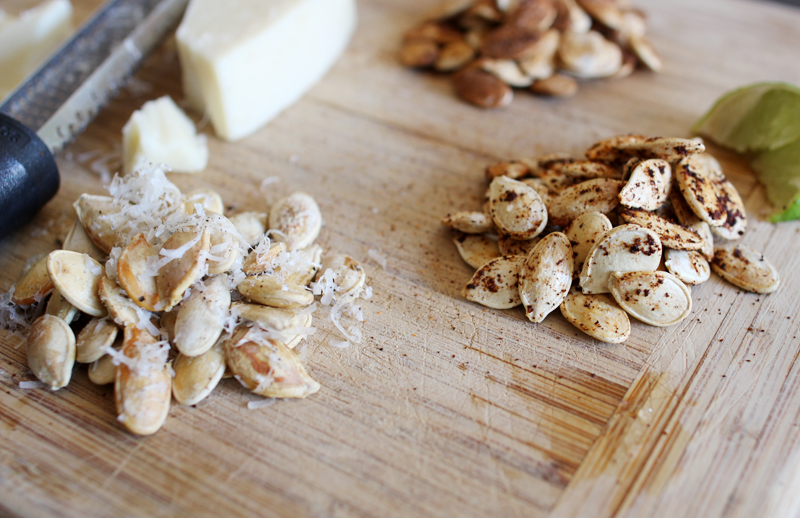 Best results if you separate your seeds into as many glass bowls as you're creating flavors for and lightly toss with melted butter (gives the seasoning something to stick to).
Something sweet: I recommend 3 parts sugar to 1 part cinnamon to 1/2 part nutmeg.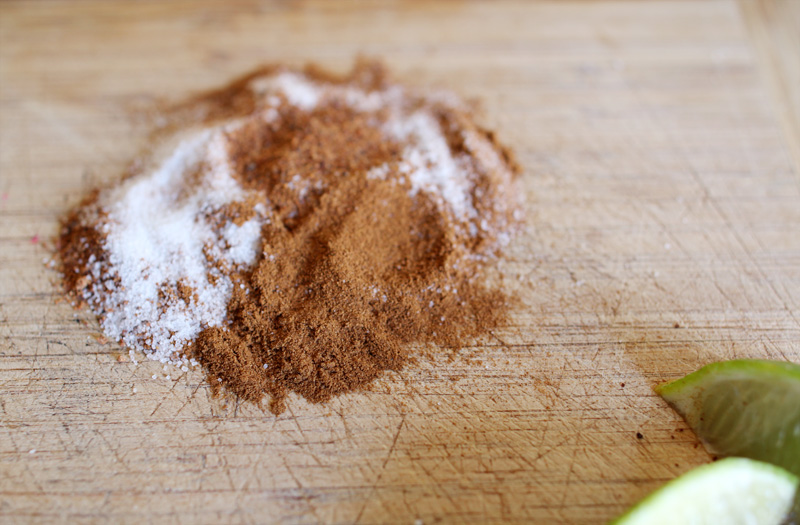 Something sour & spicy: ground chili is easy for coating but any favorite spicy spice will do. You can skip the butter here and squeeze fresh lime juice directly onto the seeds to help adhere the chili powder. Then toss generously to coat all seeds in the glass bowl.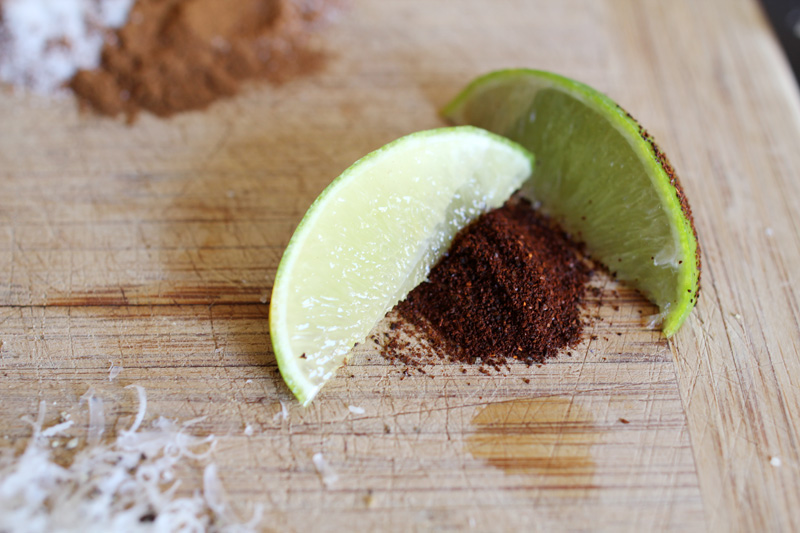 Something savory: grated parmesan is so good on roasted seeds. Lightly coat seeds in melted butter, grate parmesan directly over the top and crack black pepper to taste. Toss and repeat.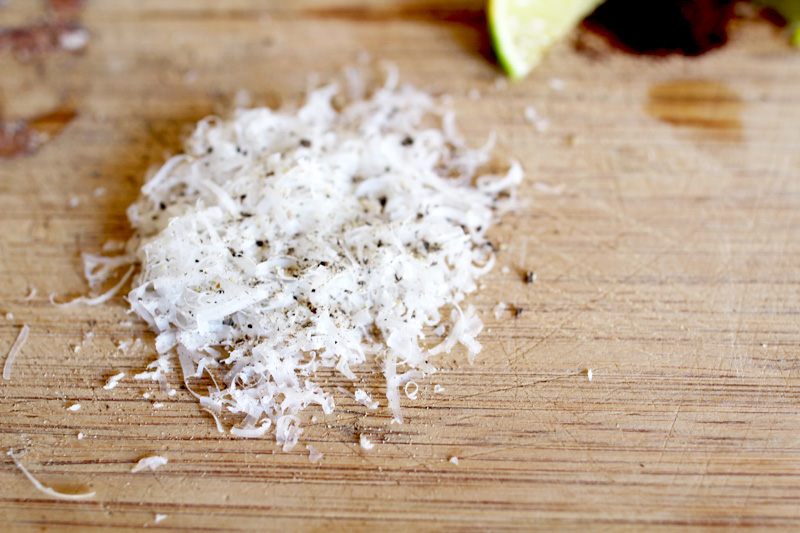 Three seasonings that everyone will enjoy (admittedly the chili & lime were a little spicy for me, but T devoured them. I'm pretty sure toddlers must not develop taste buds until they're maybe three because between biting into whole limes and scooping up salsa with big chunks of raw onions, that one is too brave).
PS these are also all awesome on popcorn year round. #bonus
I can't believe Halloween is this week!! More recipe ideas to explore for a festive party, including a homemade tomato soup and a flourless chocolate cake that I'm craving badly. Speaking of cravings, I made another batch of that pumpkin bread that I shared and it was a bad idea… it's been my breakfast and lunch for three days straight.