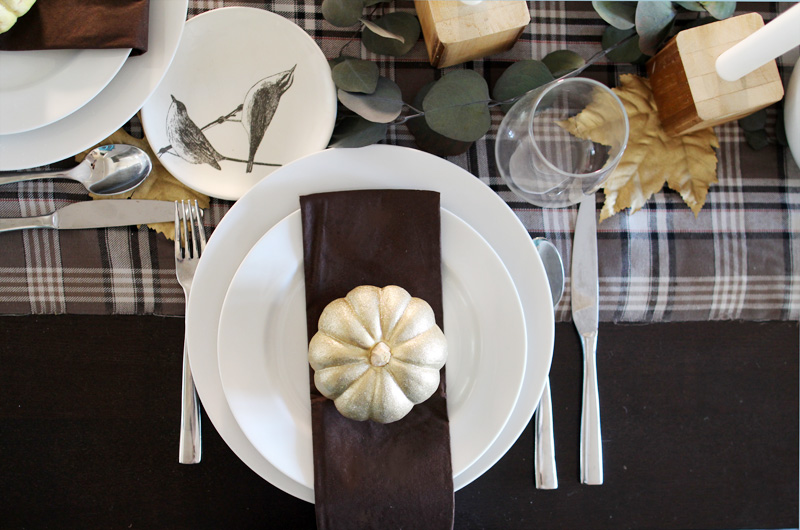 I spotted this brown plaid at the fabric store in the men's wear department (or was it the flannel aisle?) and fell in love.
We are expecting family today and tomorrow and things will become cra-zy around here very soon, so while I had a few moments I set out my ideas for our Thanksgiving table.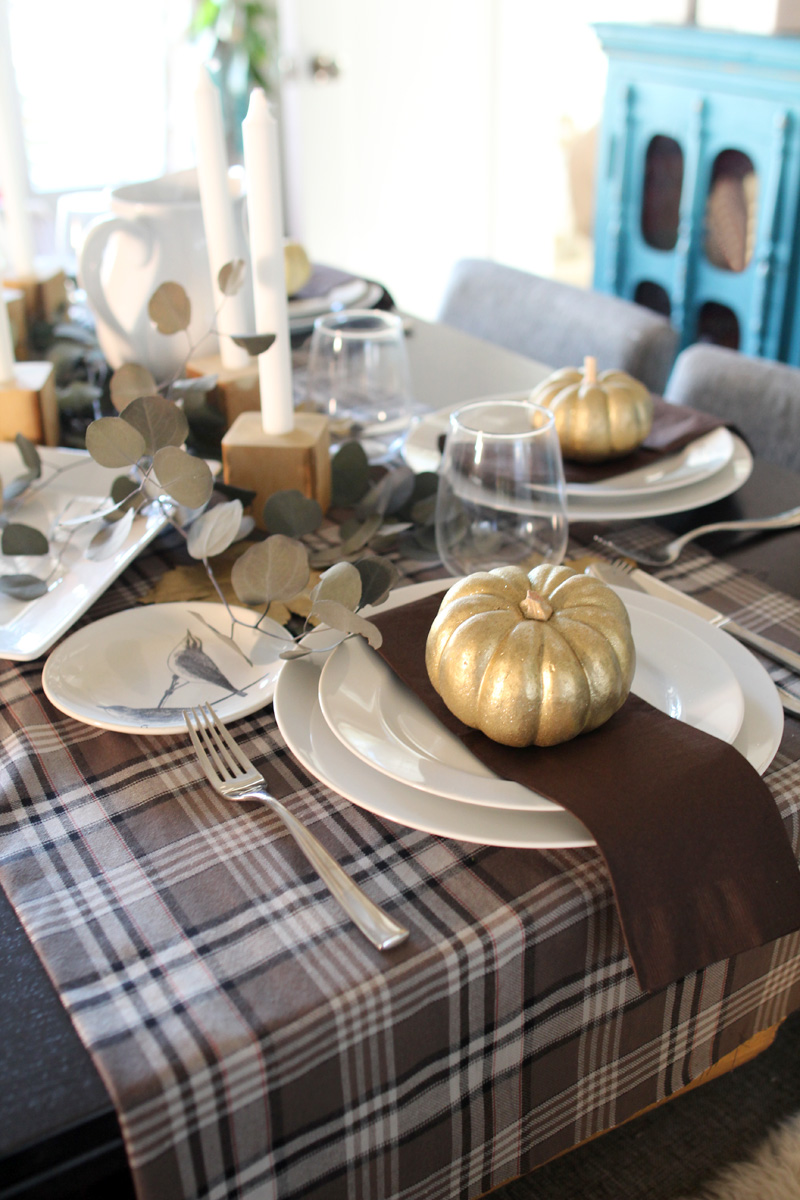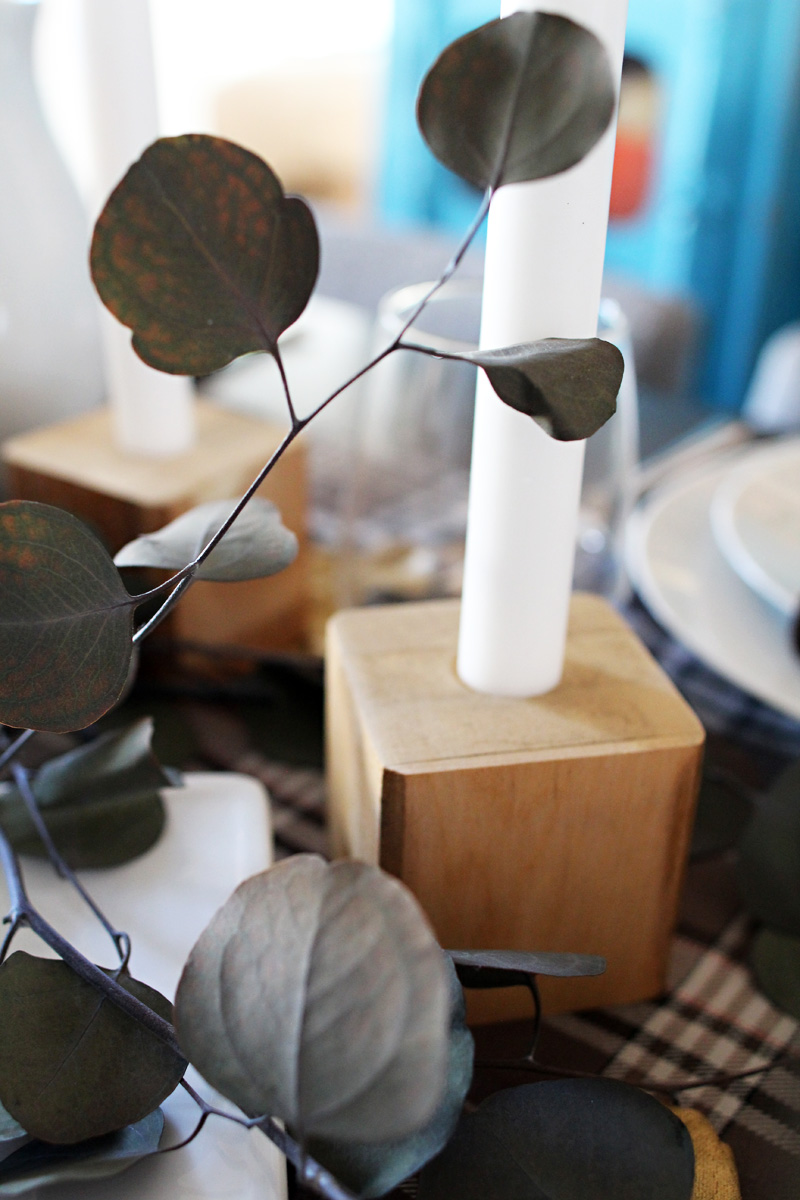 A day later and I've already decided to spare the plaid to turkey drippings and butter for another project (one of my handmade Christmas gifts – stay tuned) and plan to reset with something else on Thursday – ha! – but I love it because it looks so pretty with our white dishware, gold leaves, a few eucalyptus branches and the new wooden candlesticks (made from bedposts!).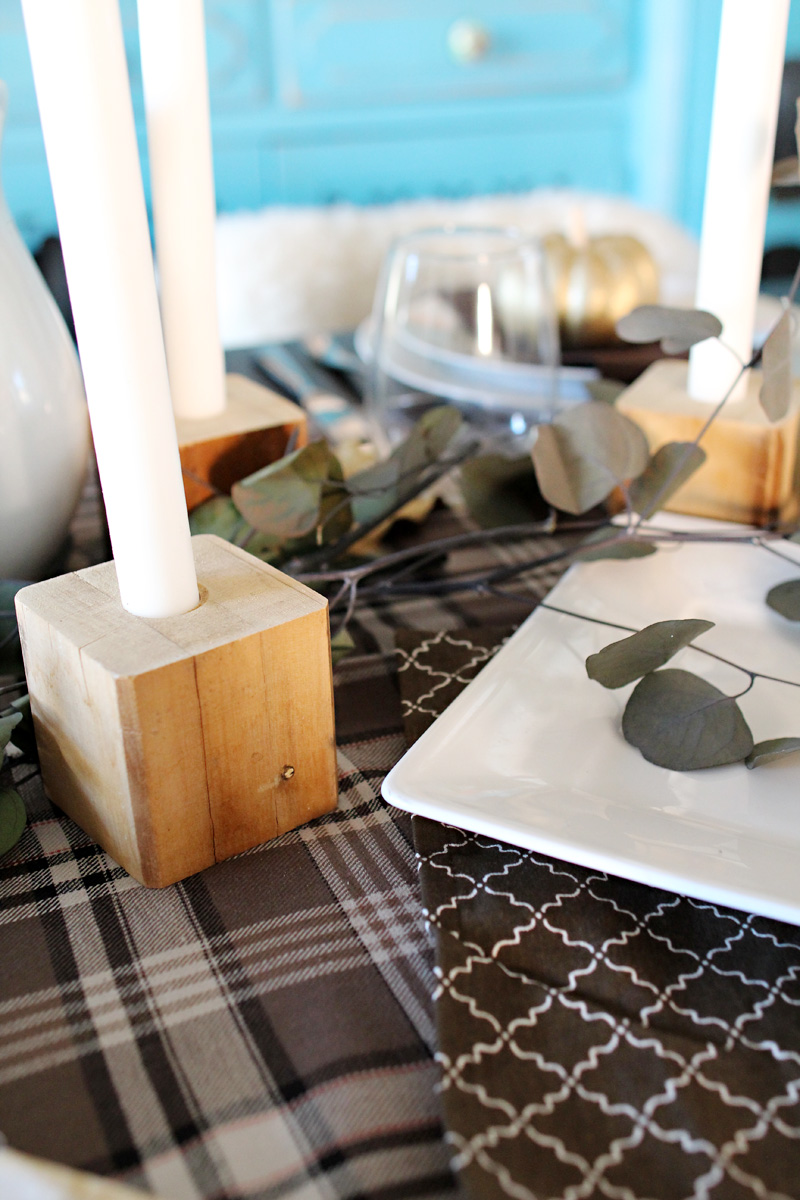 I also used several of the marbled pumpkins that we had made around Halloween and spray painted them gold + glitter gold (I ended up trying a couple of glitter spray paints and liked Krylon best). PS if you skip the gold base you'll see the orange/white/marbled paint through the glitter.
I also have plans to add the colorful little milk art place cards that Liv made once we figure out who's sitting where and who else we're adding to the final table.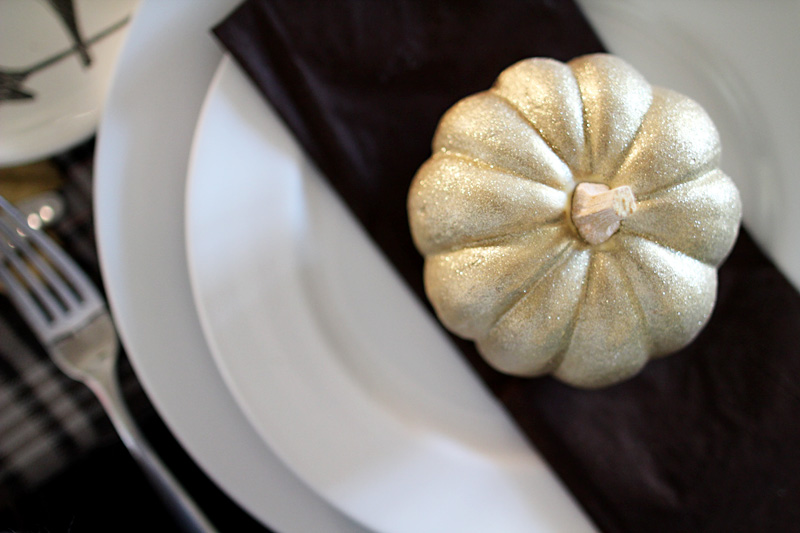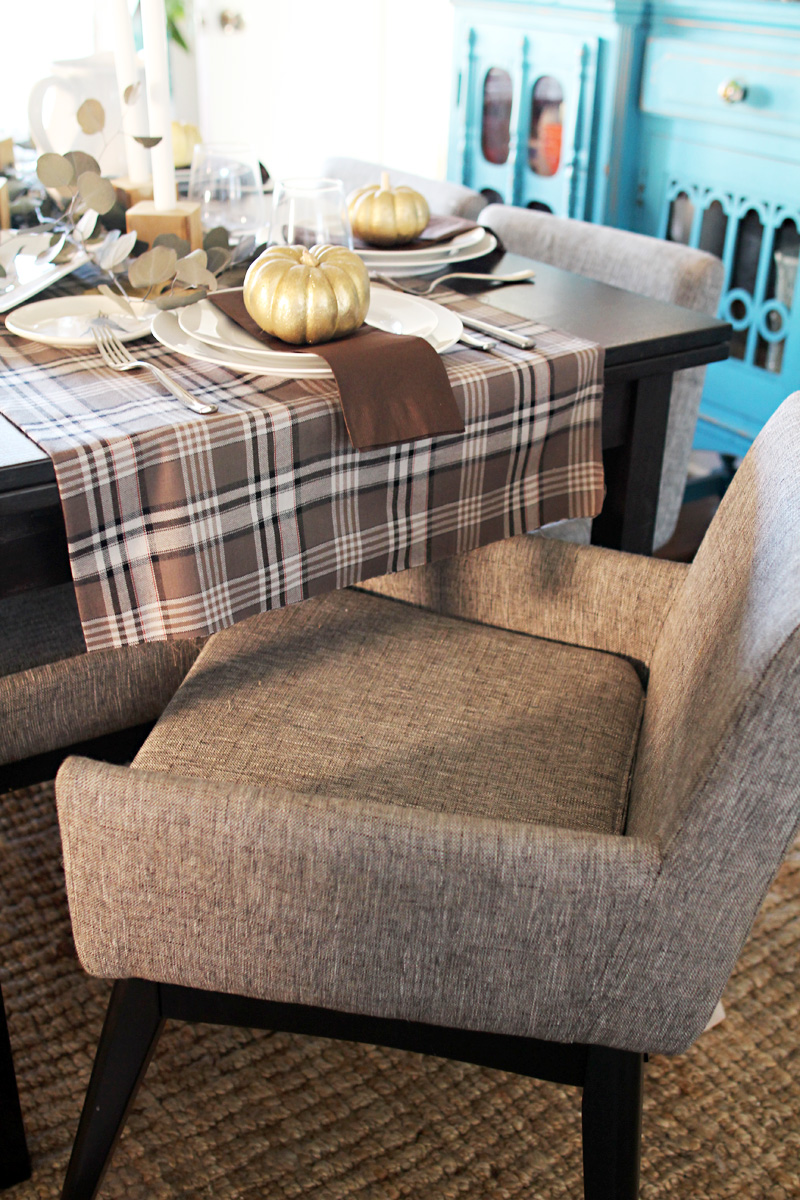 All you thrifters and garage salers out there, THIS is a really fun project and one with so many possibilities. Believe it or not, these chunks of wood used to be a bedpost (and how many awesomely shaped bedposts can be found at garage sales?).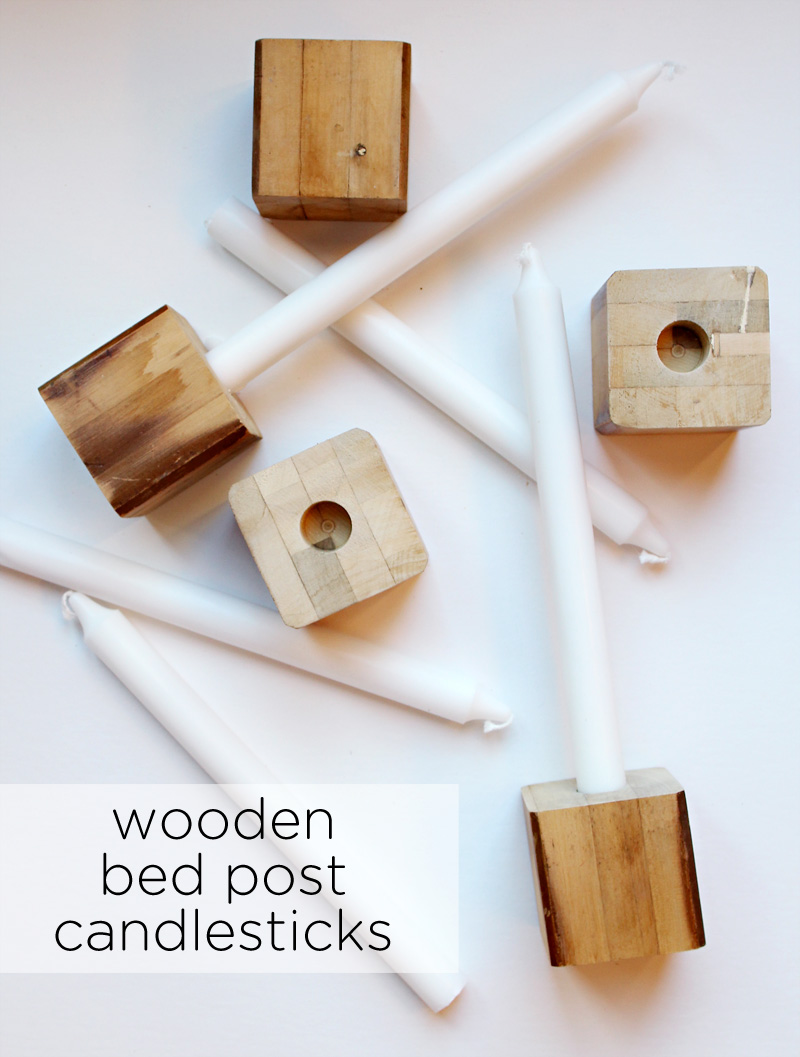 To turn them into candlesticks:
1. Cut bedpost into cubes and prep for drilling candle holes.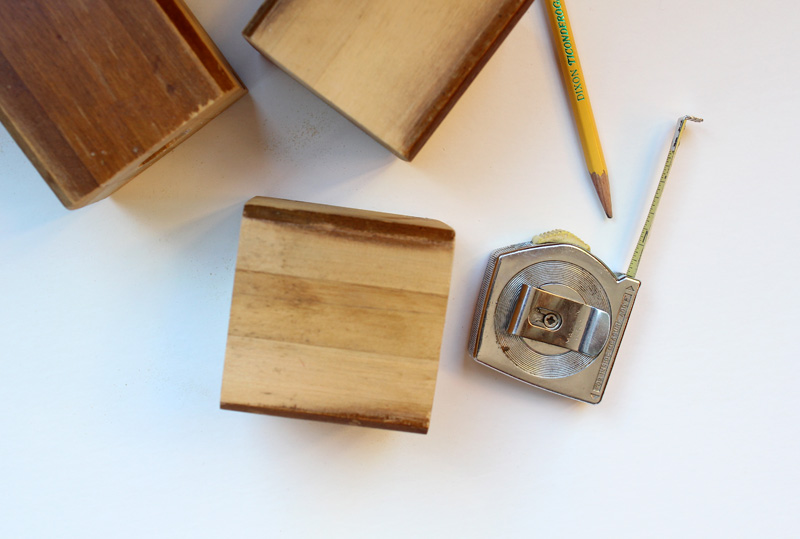 2. With a ruler or measuring tape, find the center of the wooden blocks by drawing an 'X' (in hindsight these Xs should be smaller because we'll be erasing them a little further down…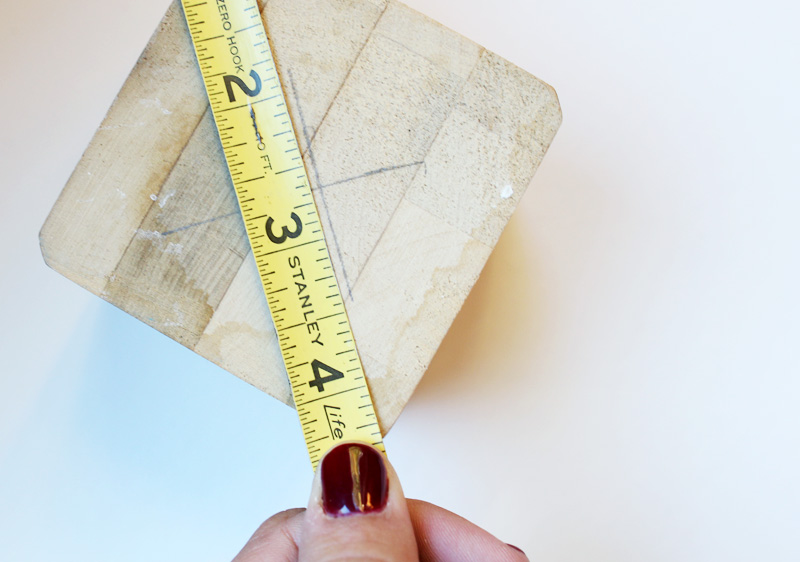 3. Measure the diameter of your candlesticks (mine are from Ikea that I shortened by a few inches with a knife) and using a paddle drill bit, carefully sink a 1-1.5″ hole into the block.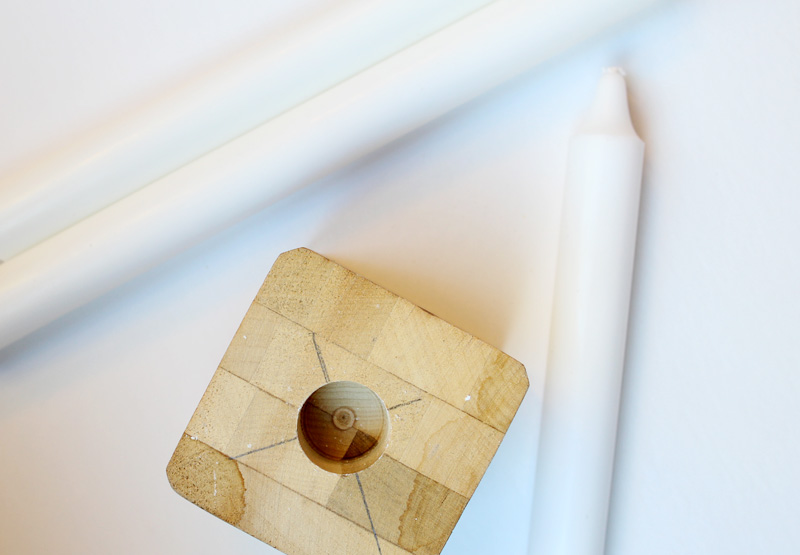 4. Sand away any of the penciled X that's still visible.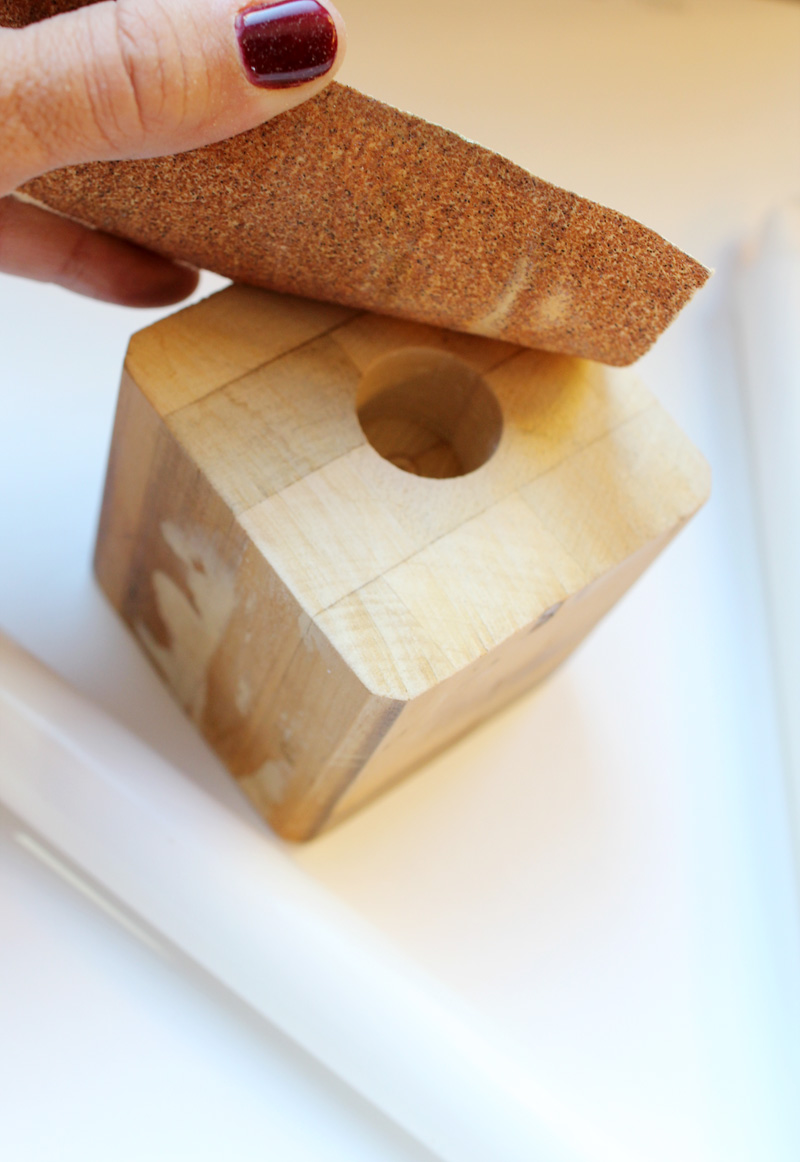 I love, love how they turned out.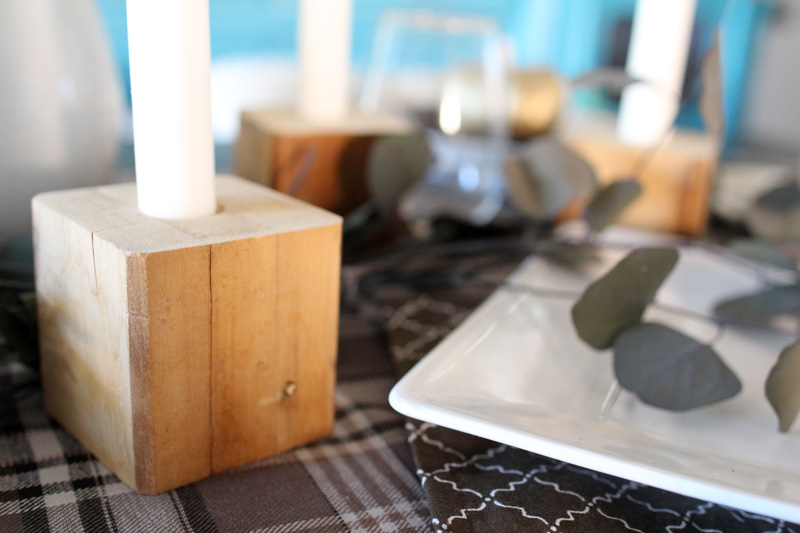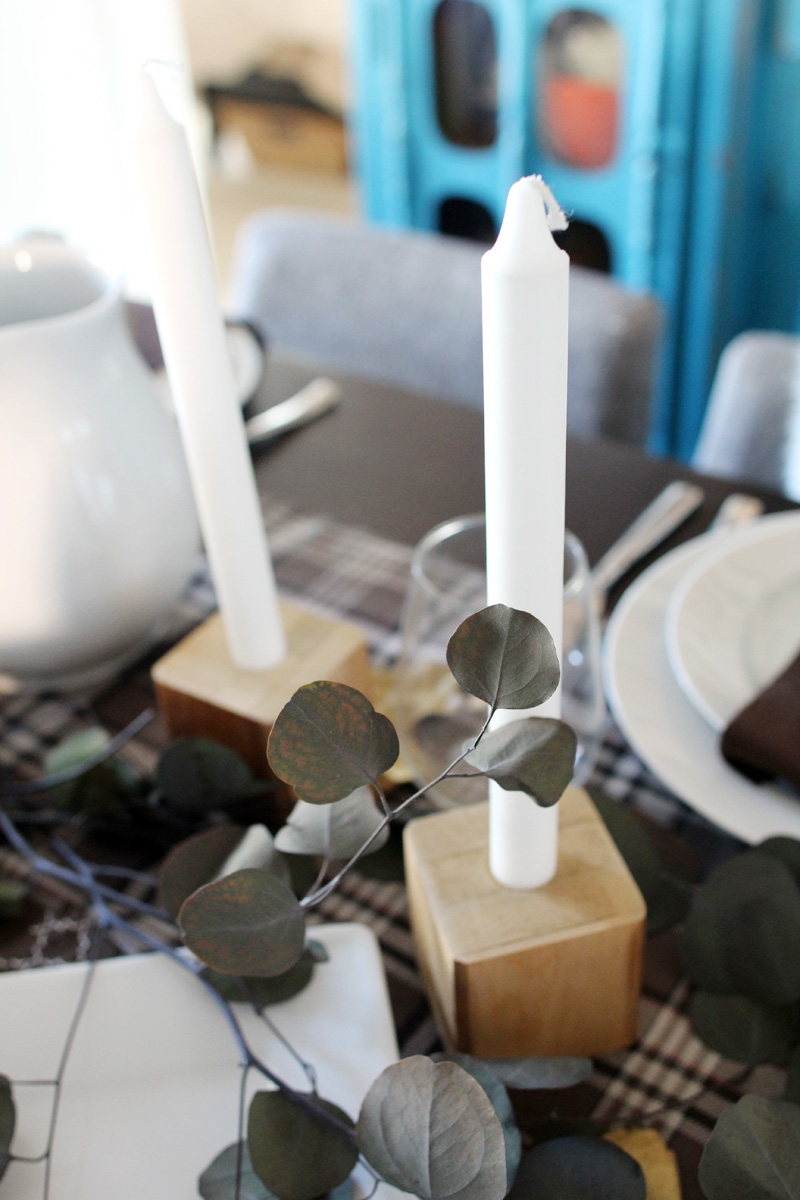 I've been using these odd bedpost blocks as risers for various outdoor parties during the summer and think that they would be great for so many different handmade projects (kid's building blocks, topped with a cool stone for bookends…). After figuring this project out, I'm beginning to look at scrap pieces of wood, or already milled wood like the cool legs on an old coffee table, in a whole new way.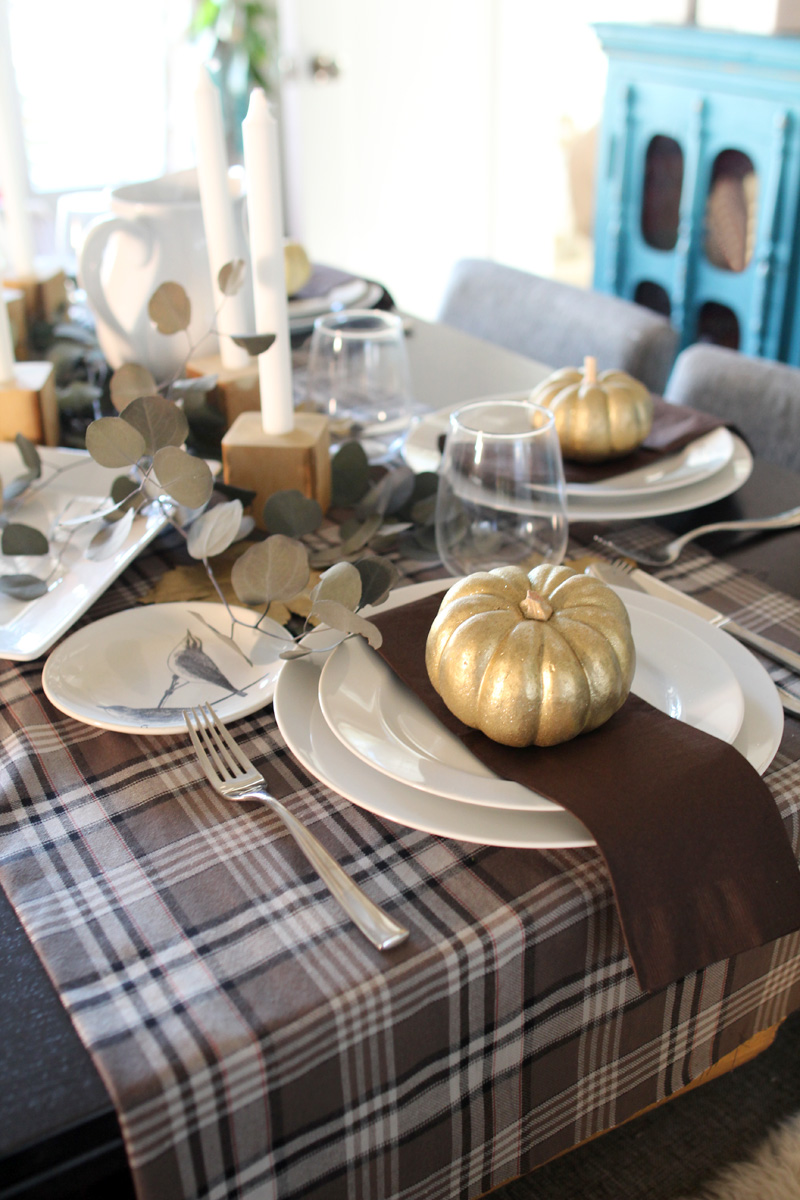 And then there are the gold pumpkins. I can't get enough of the vegetable this year. At least my little collection has been playing some serious double duty around the house over the last two months :).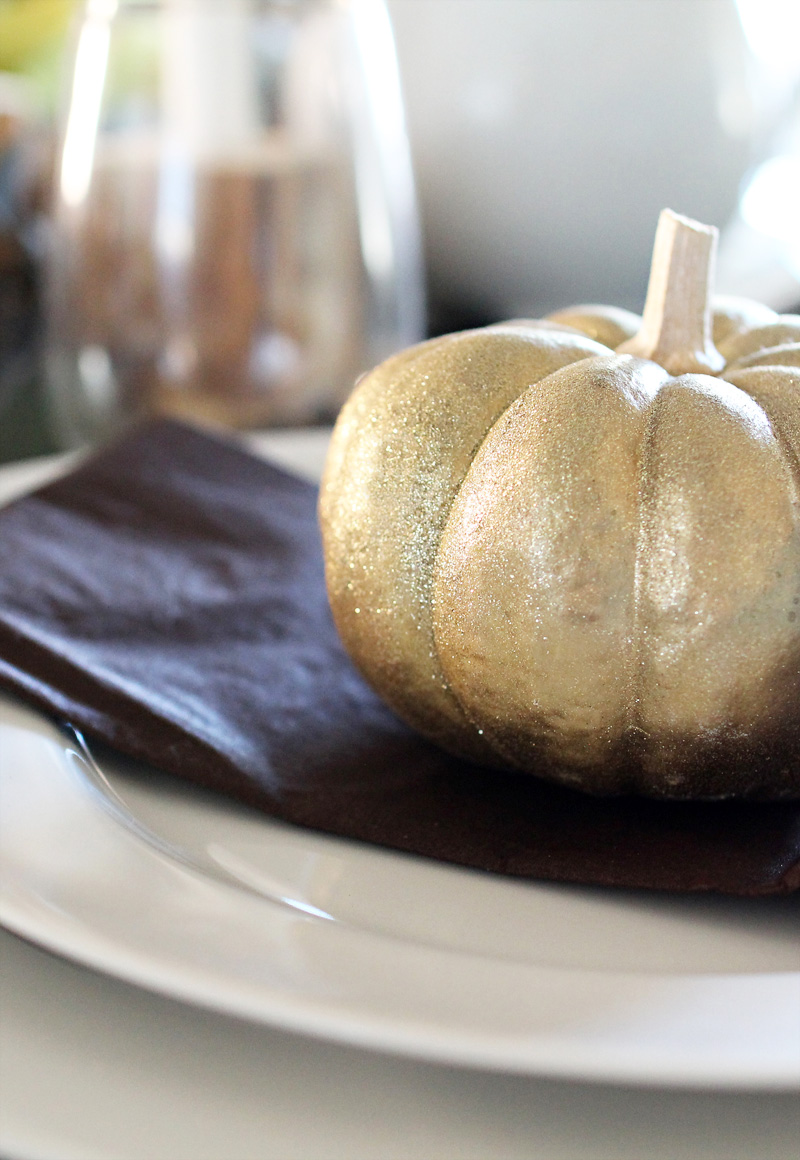 These would make great place cards with a little tag and twine for the stem.
Isn't that plaid great? It's the perfect base for a cozy table.
Fabric shops make for the best places to score inexpensive yardage for long table runners and even cloth napkins. I'm off to save this plaid but I have a few backups in mind…. I'm especially looking forward to hosting Thanksgiving in our home this year!
More Thanksgiving ideas including this prep tip (for family and friends!) and these downloadable place cards and 'grateful for' notes.