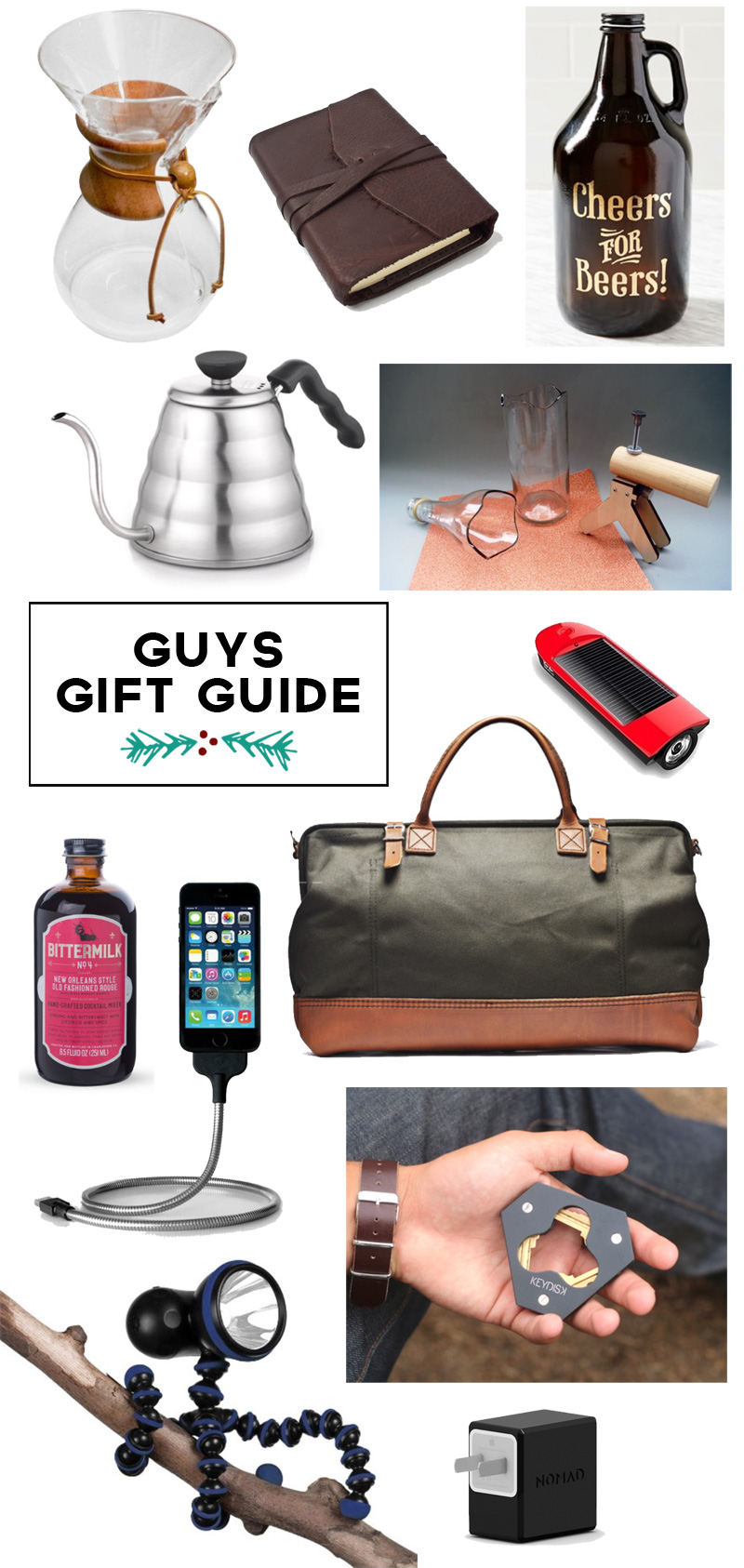 Chemex drip coffee carafe | Hario Buono coffee drip kettle | leather journal | cheers growler
Luca bottle cutter | solar LED smartphone, USB & light | weekend bag | Bobine
Bittermilk cocktail mixer | KeyDisk | Gorilla Torch | Nomad charger
For the coffee lover, cocktail mixer, beer drinker, dig-anything-that-makes-my-life-easier kind of guy, here's a gift guide for you. I LOVE a great drip coffee (Chemex or no Chemex, those guys are pretty awesome though) and am really enjoying my Bobine (they sent one my way to try out charging my phone from my computer with that nifty standing coil). Anything that makes carrying keys or charging a smartphone more efficient (see KeyDisk and Nomad) is a great idea. This is actually a great roundup for the non-guys, too – except maybe for the bottle cutter. :) I'm not sure what I'd do with one of those, though I know a whole host of guys who would! Guys are becoming easier and easier to shop for, usually they're the trickiest! Happy gifting and stocking stuffing!
For more browsing, all of the 2011-2013 gift guides to peruse.