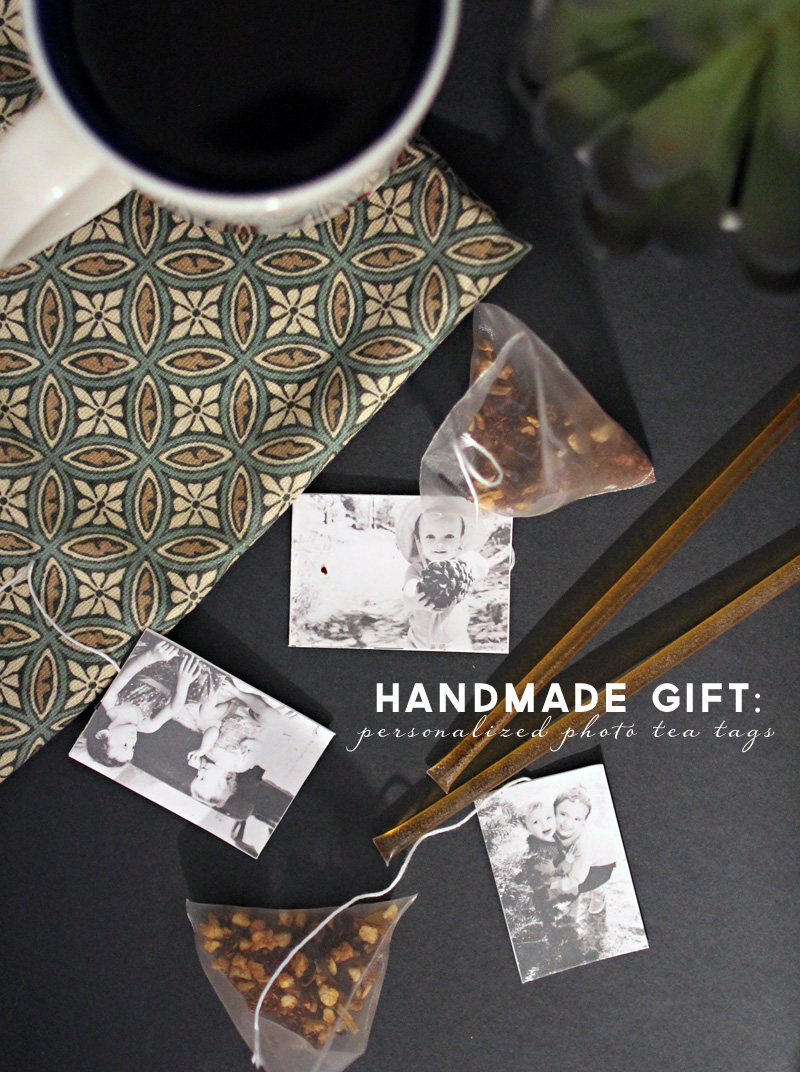 One of the handmade gifts that Liv and I made for her Mimi this year was a set of personalized tea bags. By customizing the tea tags, we created unique little love notes for my mother-in-law from the girls. Simple black and white photos become a sweet reminder of grandchildren while enjoying a morning cup of tea – one of her favorite things!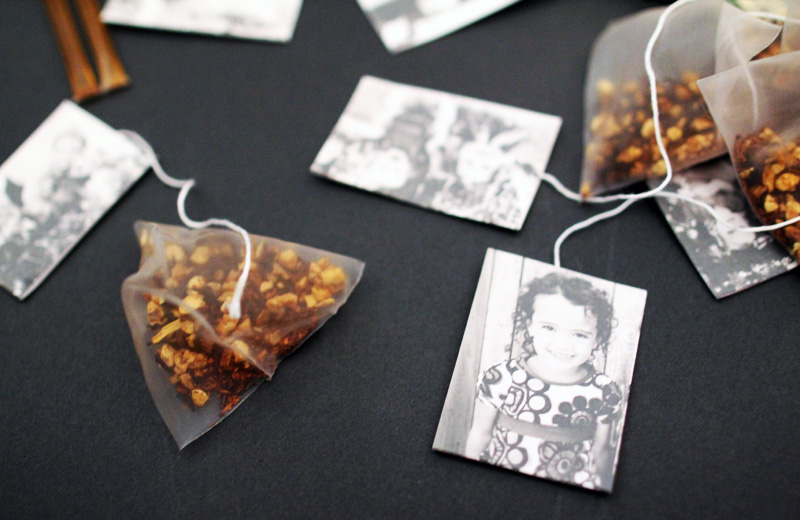 To create, I simply glued a printed & folded photo over the existing tag. You could also customize with a kid's drawing (cutting up a preschool watercolor would be really pretty), a typed quote, even a handwritten note.
I pasted eight of my favorite photos on an 8.5×11 page in photoshop and sized them to match. Then I used the Magnolia action (from A Beautiful Mess' mini collection) at about 50% or so to create the black and white images you see below. I printed them on a thick matte cardstock (choosing a 20-80# weight or even watercolor paper gives a heavier, more professional feel to the tag) and cut each tag out so that the final result could be folded in half to show the image on one side and a white backing on the other.
I love these photos! Part of the reason my Everyday Stuff project is awesome is that it helps me tag and archive favorites as I import them from my camera card.
For the tea, I chose my FAVORITE Winter Dream from Coffee Bean and Tea Leaf. Have you tried it? Died and gone to heaven. Also amazing as a tea latte from the store itself.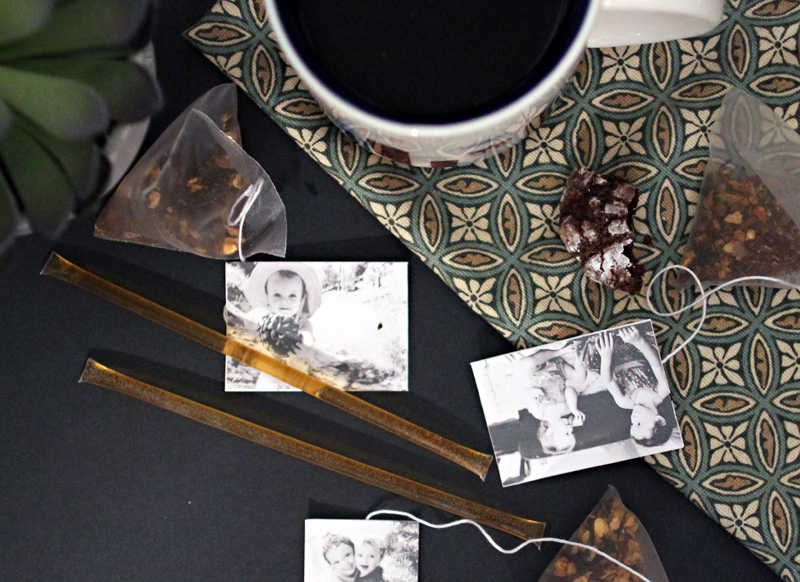 If you wanted to get a little fancy, you could put together an adorable tea kit that includes a chalkboard mug (another option), honey sticks, sugar cubes, cookies or even a set of tea towels. Is it too early to start planning for Valentine's Day?
More favorite handmade gift ideas including an entirely different way to use paper tea bags. If you're more of a coffee lover (high five), customize a bag of your favorite roast and gift it with chocolate spoons. Mmmmmm.