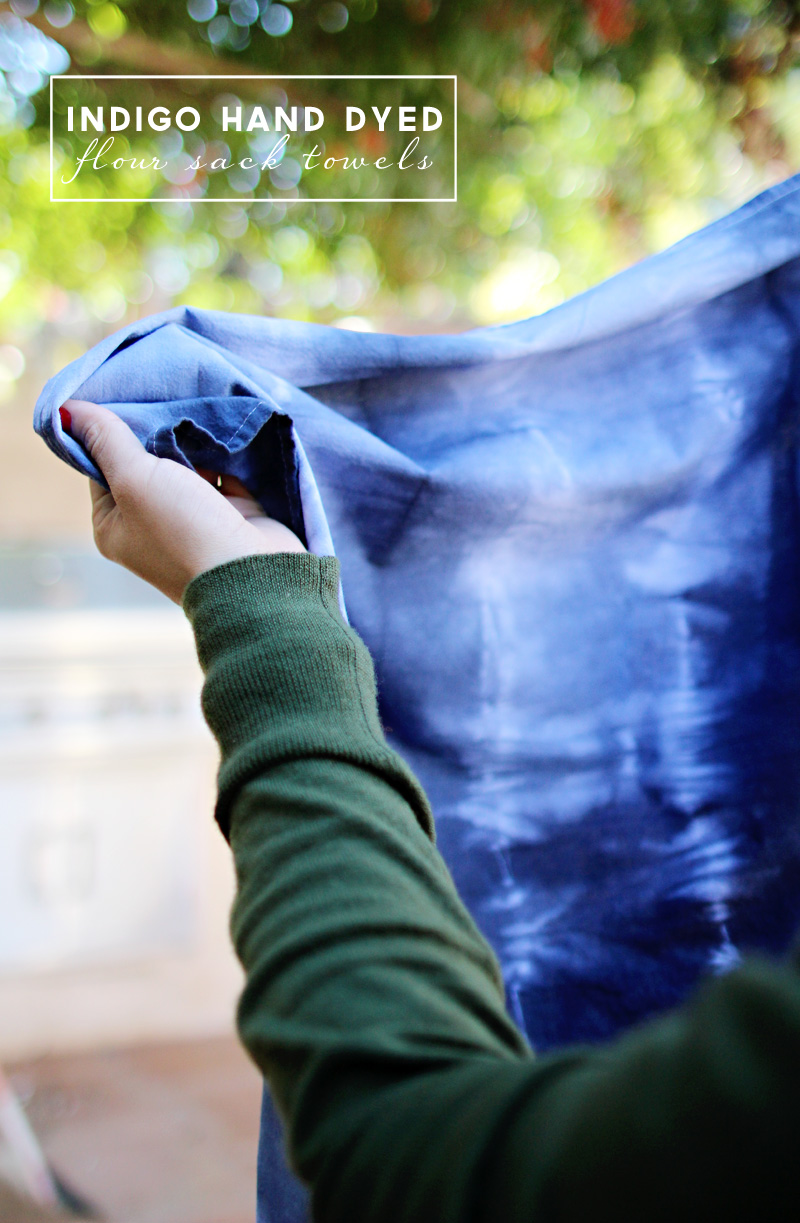 Little Marley is doing just awesomely. She's a great nurser, sleeps like you wouldn't believe (it might still be the groggy newborn effect but I can't complain) and is the perfect little companion to carry around whether we're folding laundry or shopping at Target (speaking of, I hadn't been in almost a year (!) and had the chance to go with my visiting sister yesterday. Oh the delight.)
I had put together a few posts during the holidays of projects that I had hoped to share before Christmas (many along the lines of my Handmade Gifts series) but wasn't able to either finish in time or write about before the big day arrived. I'm excited to share them with you now though, whether they're inspiration for an upcoming Valentine's Day or Mother's Day gift, or the perfect diy for a lazy Saturday afternoon.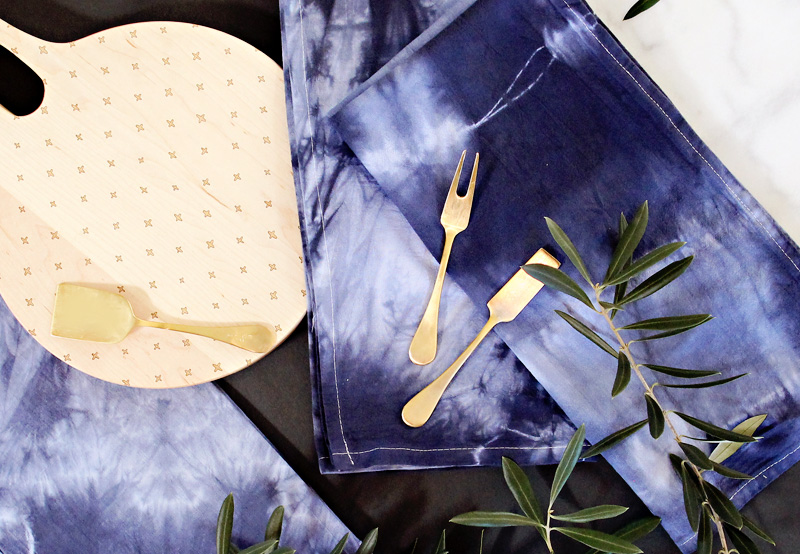 These dyed flour sack towels might be my favorite. I haven't decided yet if I'm going to keep them as towels for the kitchen, make shams with them for our bed or line them up and create a patchwork runner of sorts for our outdoor wooden table.
I photographed them with my new gold cheese knives (which were a little Christmas present to myself this year) and I love how those two colors plus the cutting board look together. Inspiration for a future cheese tray?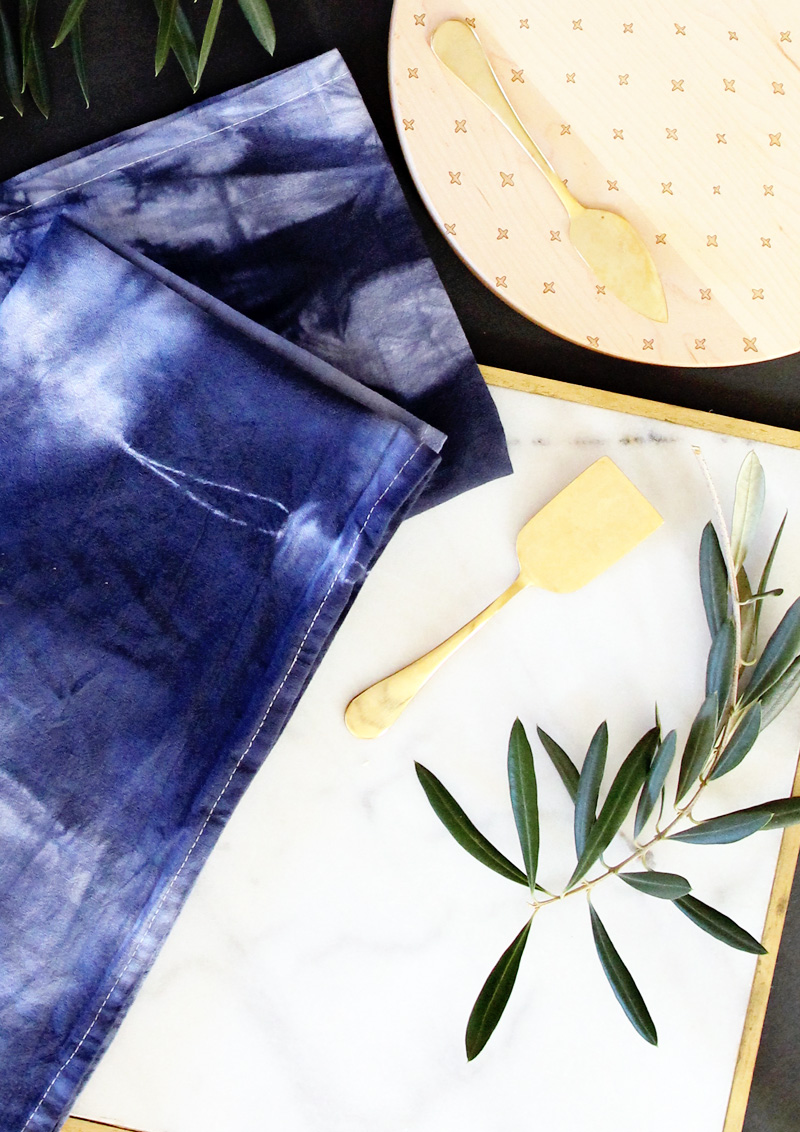 I know that similar projects have been all over Pinterest recently, but I was really excited to try this out for myself especially since I've never really played with dying anything before (at least with the Rit powdered clothing dye that can be found everywhere, including Jo-Anns and Amazon).
For my towels, I purchased this set of four flour sack dish towels ($6.99).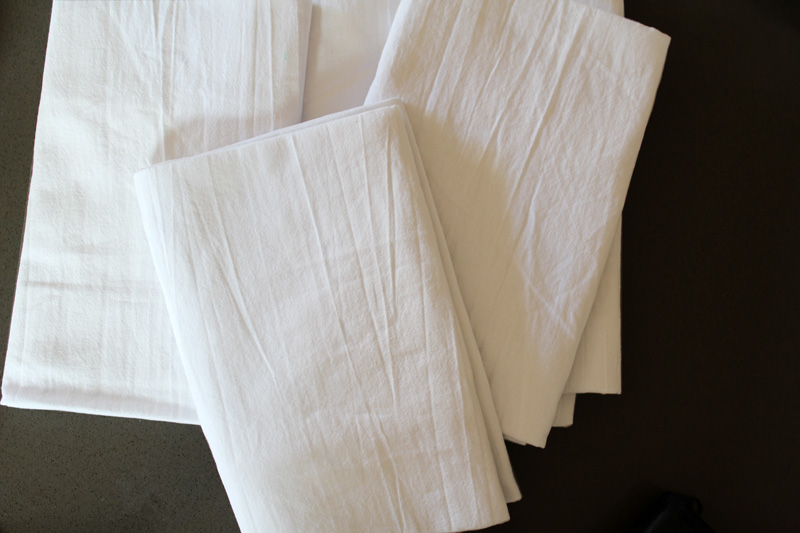 Some of the towels were scrunched up tie-dye style with rubber bands and lots of twists.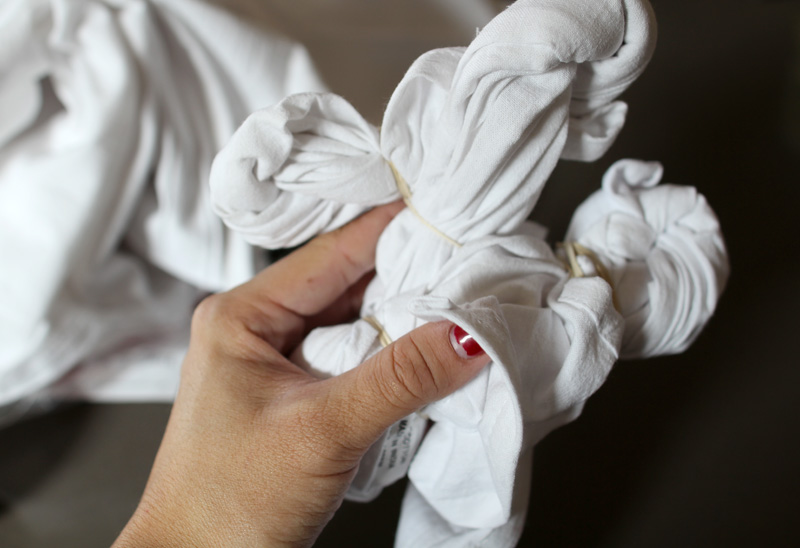 My favorite though might be the towel that stayed folded in a rectangle followed by folding like an accordion with rubber bands to hold in place. You can see the results in the very top photo.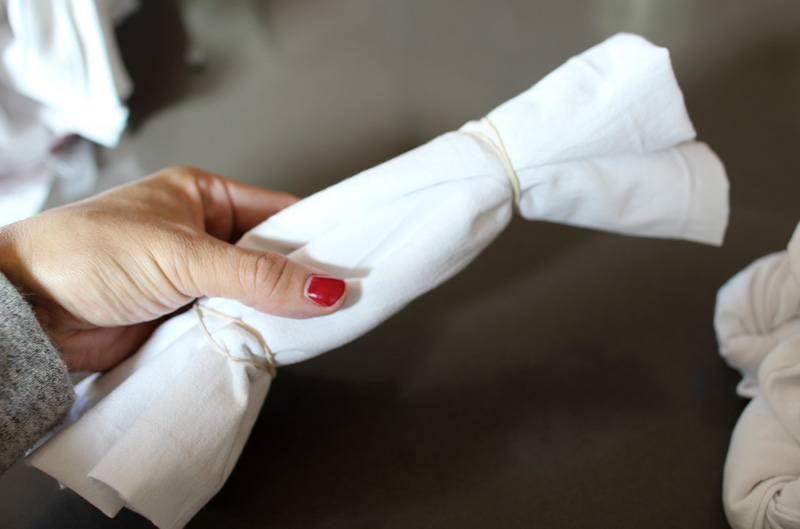 Following package instructions, all went into the hot, hot, hot dyed water bath (note: the pot will end up purple or blue from the dye – I panicked a little – but it just needs a little scrubbing and a good turn in the dishwasher before it's back to its original condition).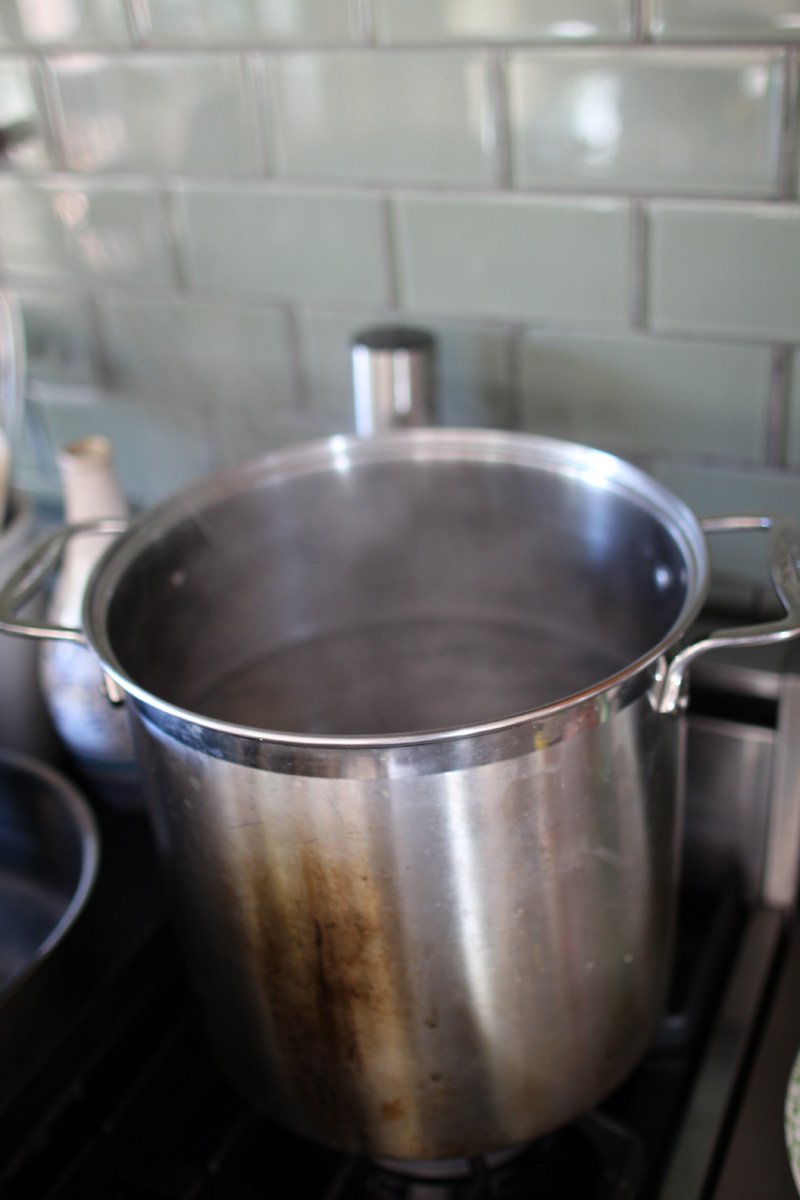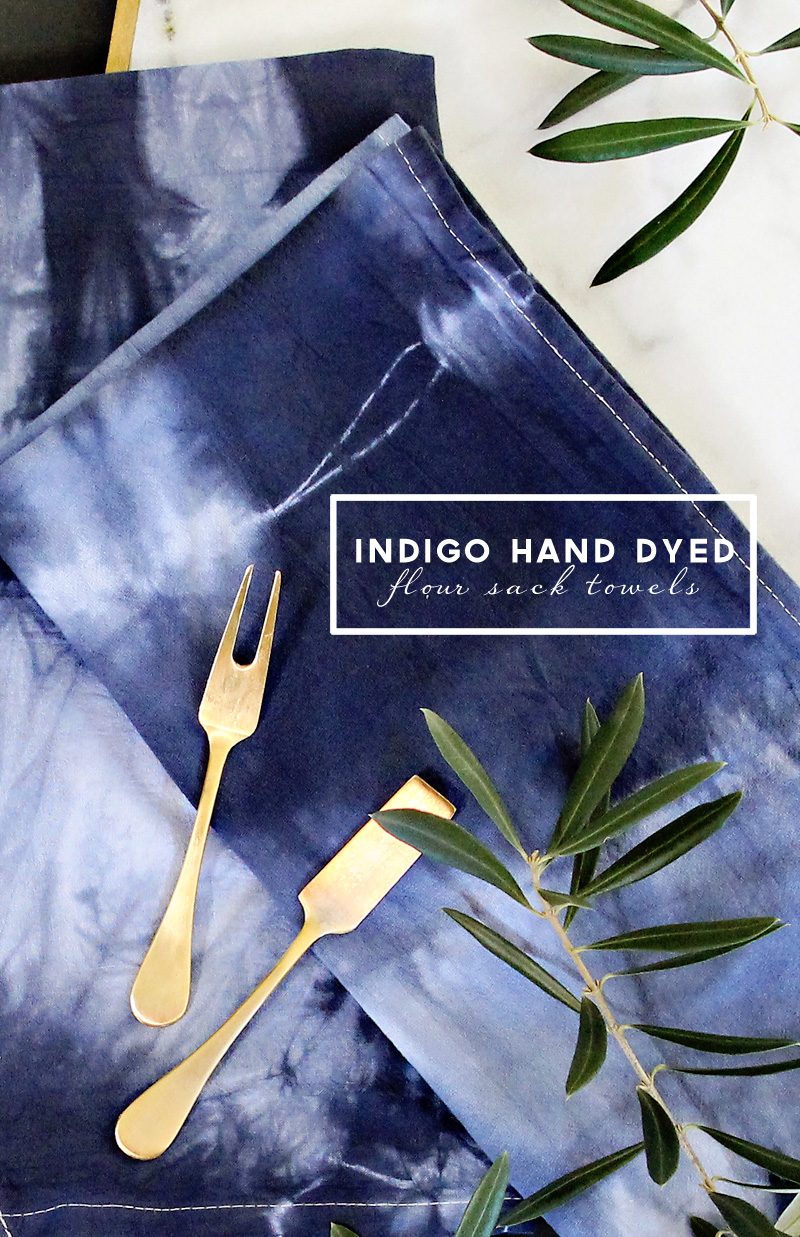 Some of these photos turned out more blue than indigo (the color they mostly resemble), I'd like to play with this process using all sorts of colors plus maybe even wood blocks and other objects to find unusual effects (kind of like shibori). I love how they turned out and I am excited to come up with a way to use my finished towels!
You could use a similar technique on cloth napkins, a table runner, tea towels (similar to flour sack but made with linen), a picnic blanket or even fabric for bigger sewing projects.
PS more handmade gift ideas including these ombre ('dipped') rattan placemats that would look beautiful with a set of dyed cloth napkins. Plus a style of marbling that is equally organic in final look and that could be applied to so many different objects.