It's been a while since we have done any major construction on our house (the last was the clearing out and building of our outdoor space, before that the guest bathroom). This blog sort of began (or really evolved into) as a way to document the renovation of our 1930s fixer upper (we were lucky enough to buy a home in need of a lot of updating love in a really wonderful neighborhood right around the time when home sales were at their lowest).
95% of the renovation work has been completed by Kevin, keeping costs to a minimum and almost all projects right in line with the design intentions that we initially set out for them. We have hired out some big and small pieces (an electrician would be on the big side, a drywall and plaster sub on the smaller side) when we were crunching time.
Amazingly, almost all of our BIG projects have coincided with the birth of a child :). Nothing like a little motivation to get things rolling.
Let's jump right into our current BIG project.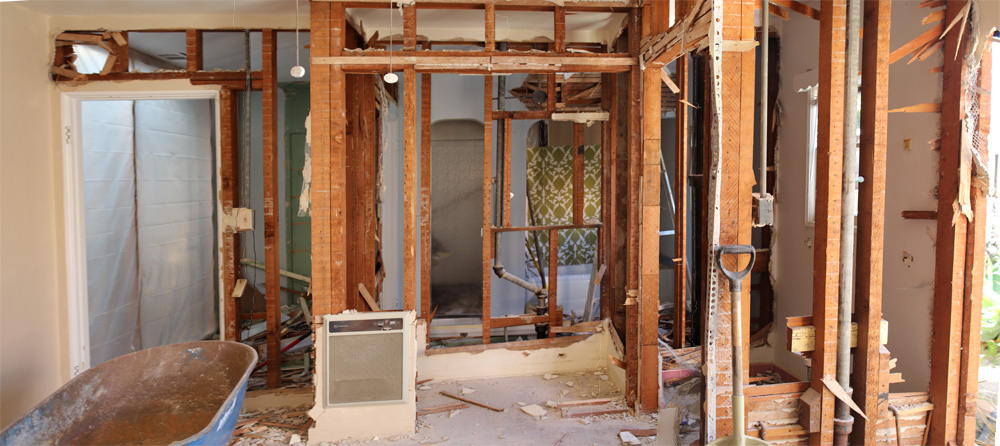 There's a nice little panoramic of what our master bedroom/bathroom looks like right now (sorry for the odd perspective, I wanted to capture the fully gutted room in one image). This is our bedroom/bathroom while standing in the bedroom – so exciting!
As a walk down memory lane, here's a shot of the room when we first purchased the house: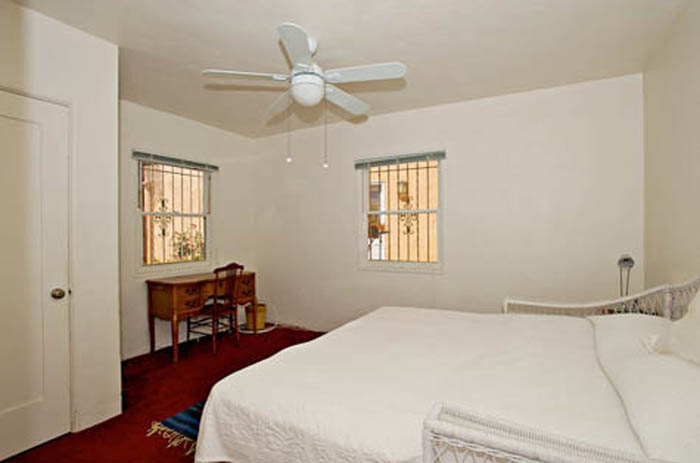 And another of what it looked like just prior to this past weekend: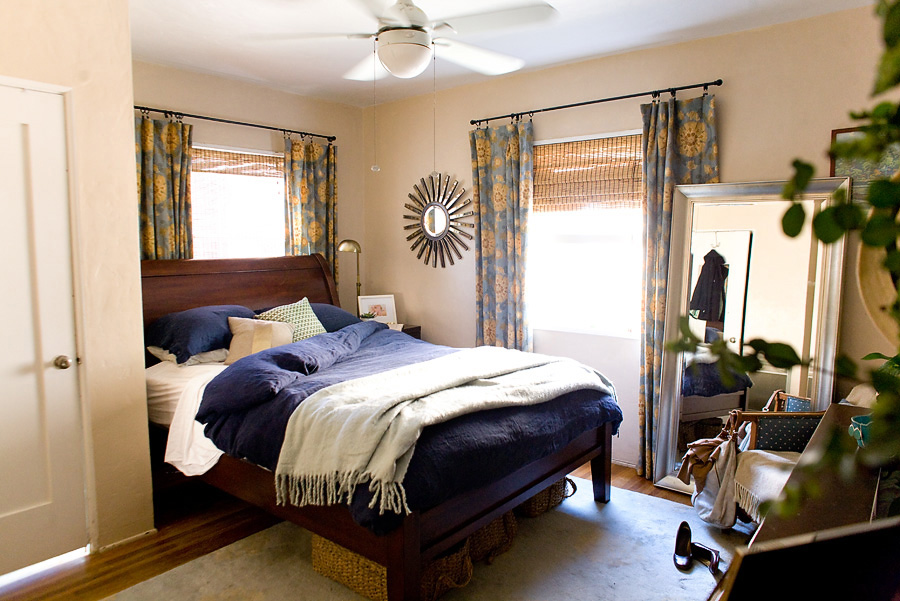 And here's the before and after of the side wall: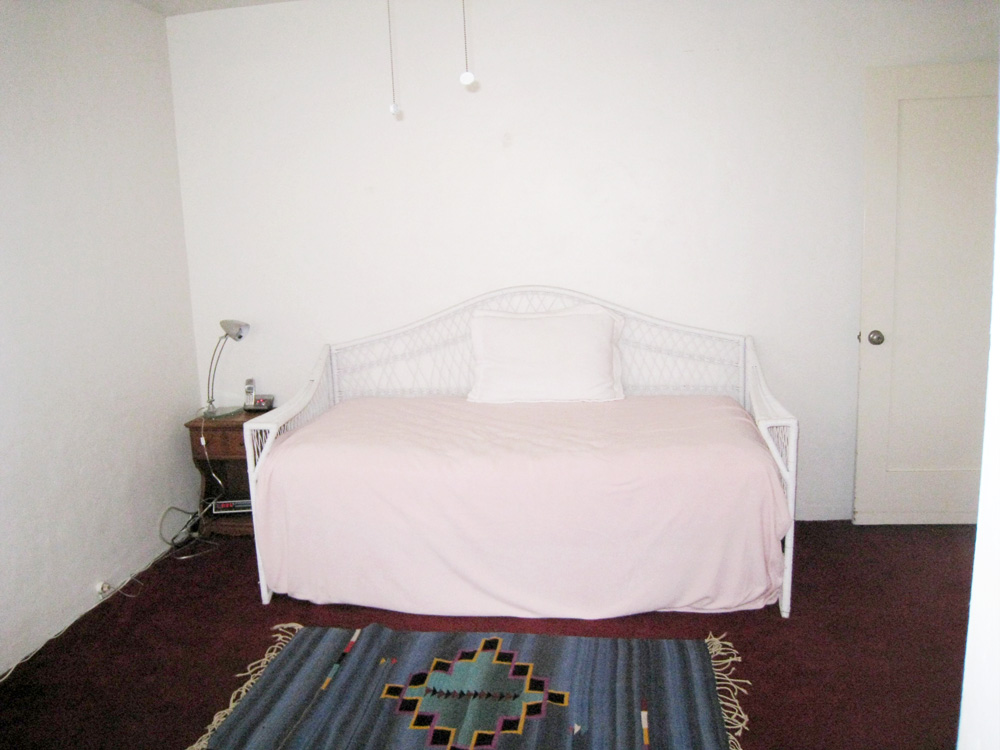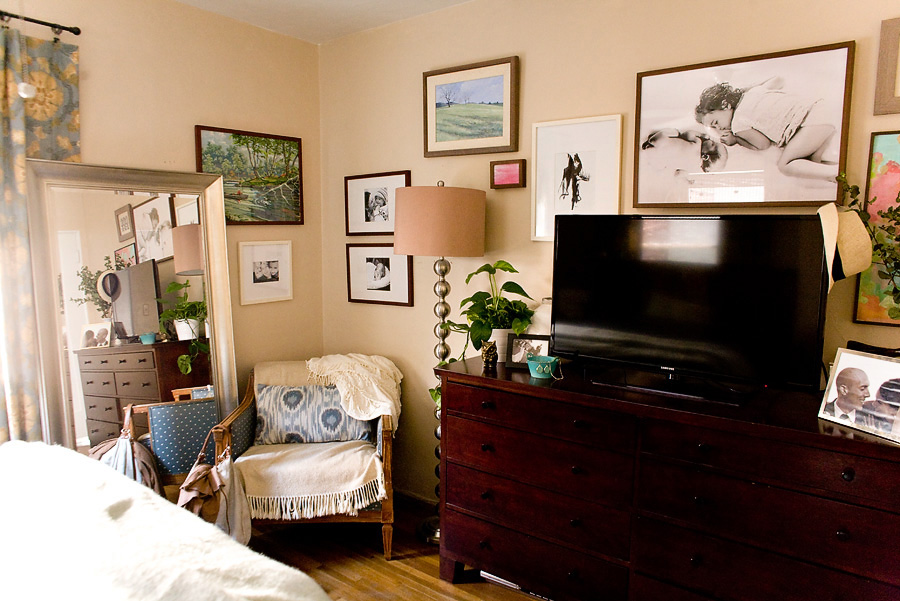 And full circle to what she looked like as we were clearing it out on Saturday. Boxes and boxes (and boxes and boxes) later, the master bedroom and bathroom were ready for demo.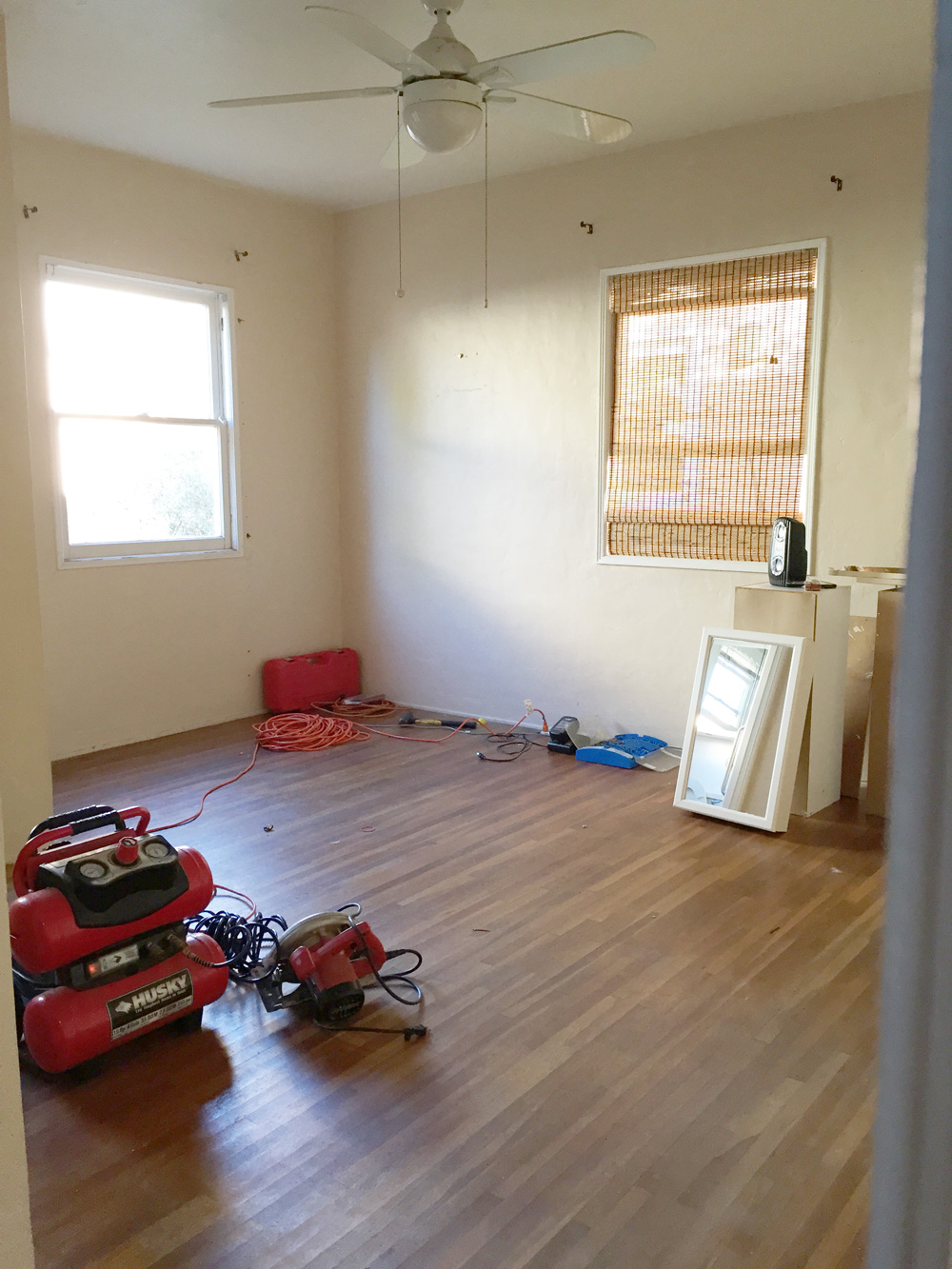 Oh man, it feels good to be back on the sledgehammer/fresh palette side of things.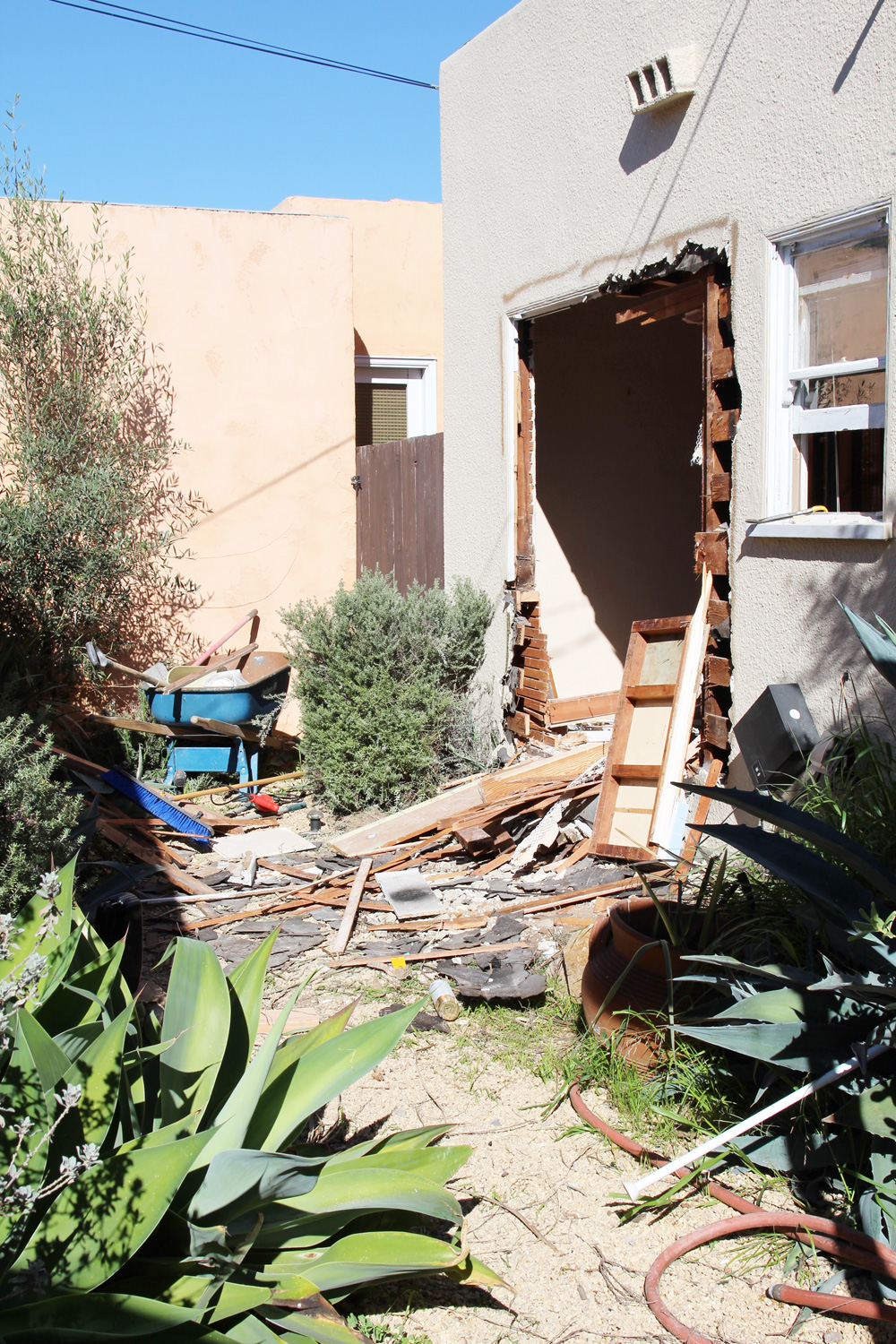 Those are the future french doors! and here's a peek inside of that giant hole: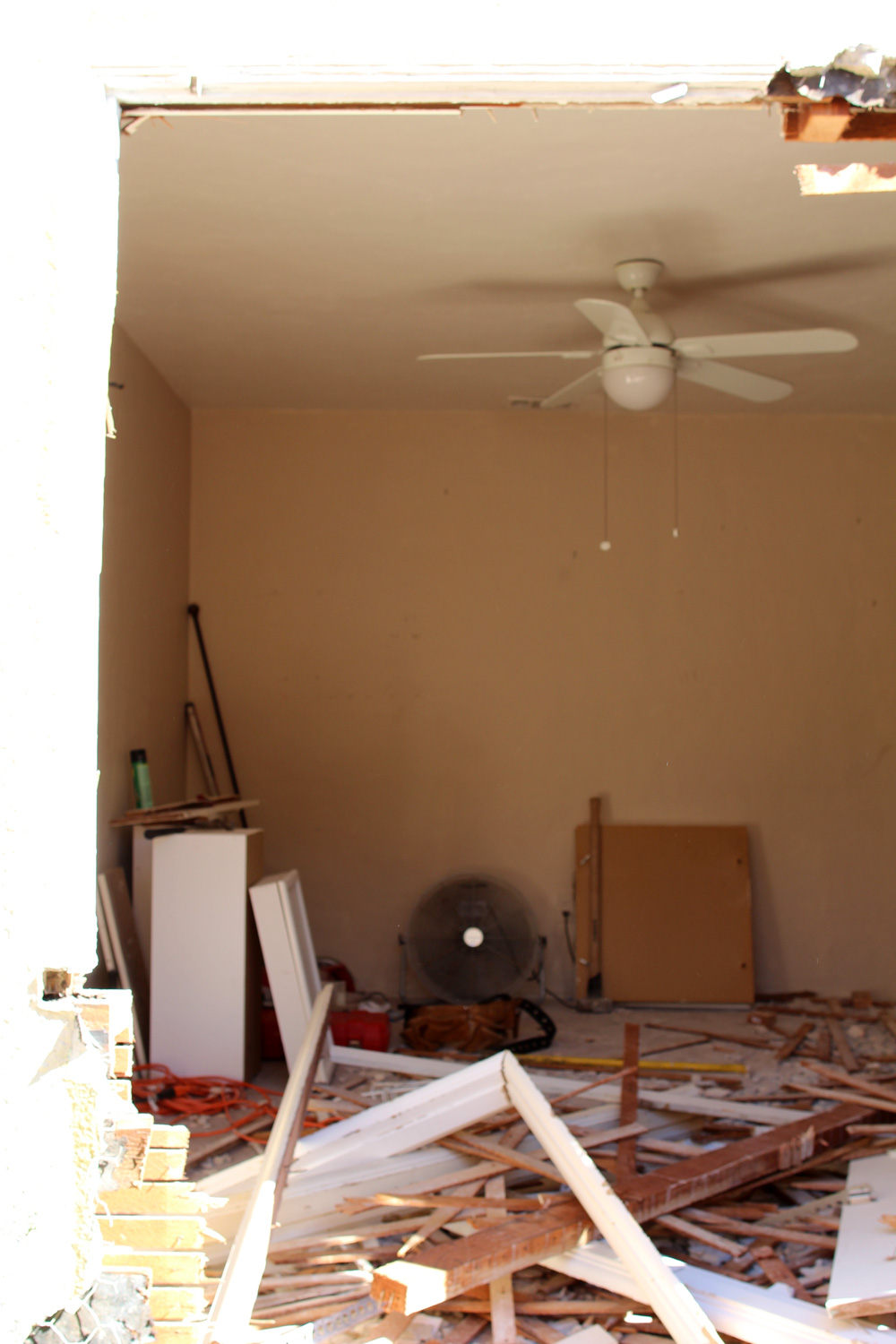 And out of the giant hole looking back towards the guesthouse/rental that's in our backyard: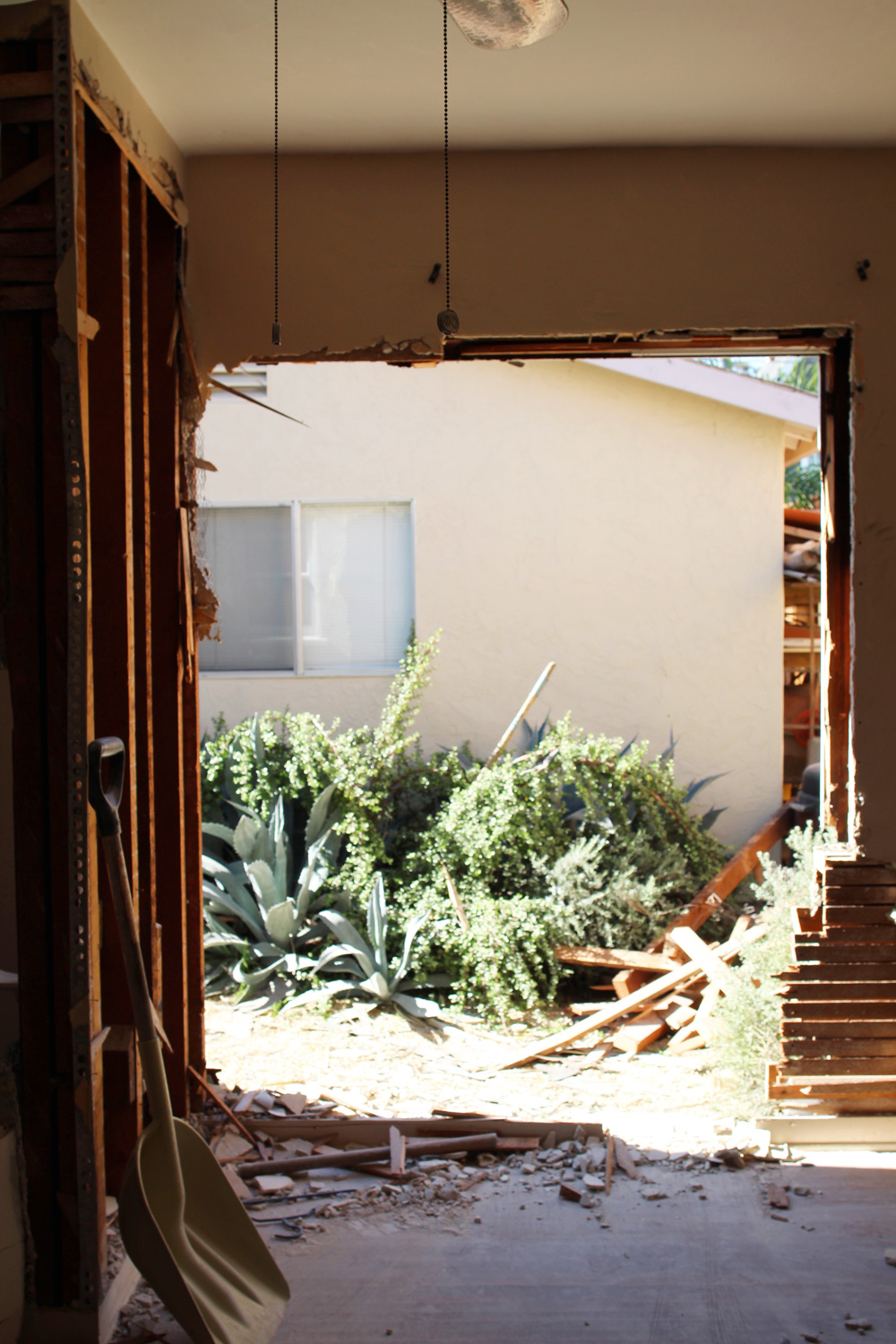 Our bedroom had a hidden half bath that was in terrible shape. Both of these back original bathrooms have been pretty much out of commission for a full year (!) so I'm all smiles seeing them finally torn open.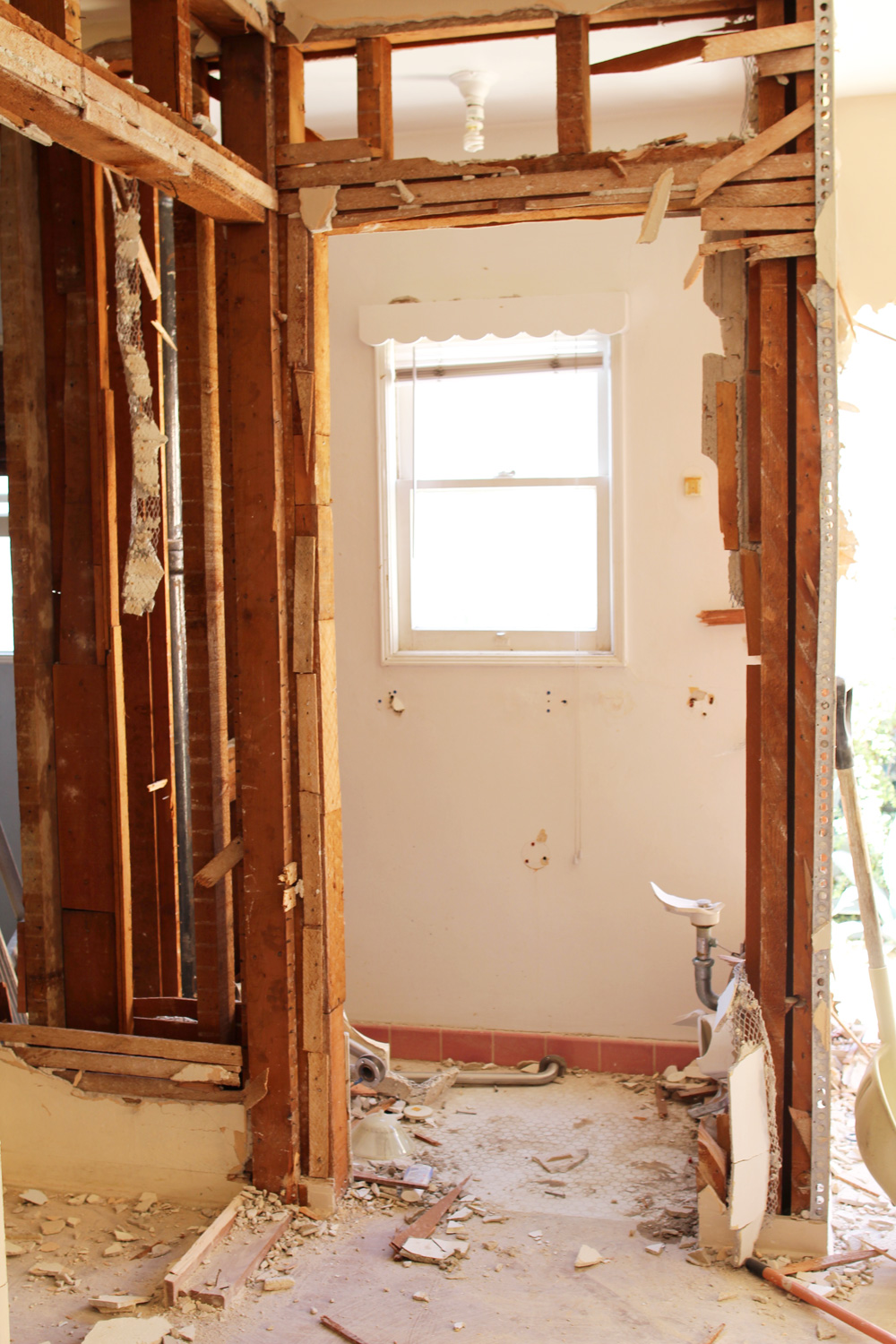 Here's a look at the demo from the bedroom into the bathroom (the two rooms will now be one large space).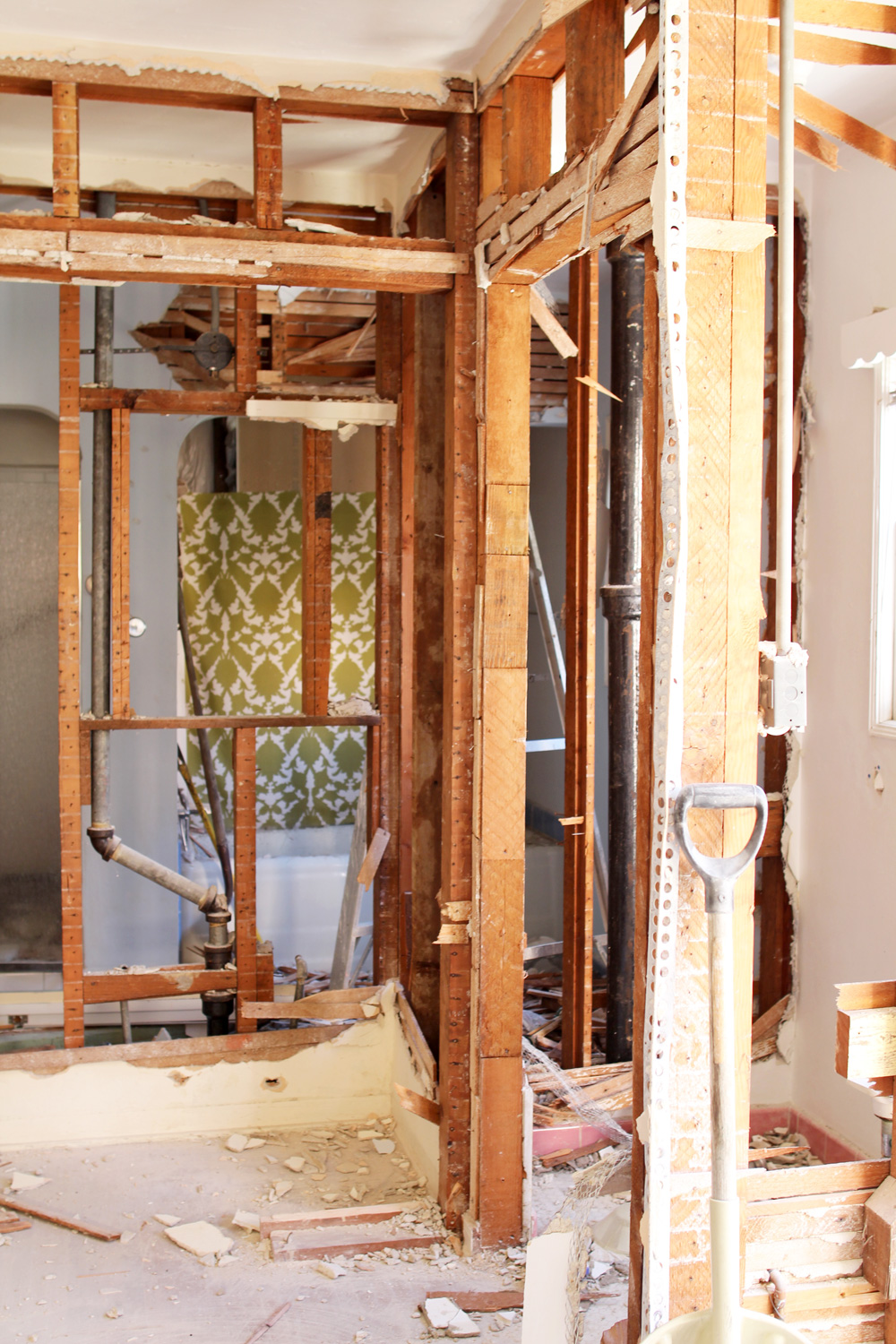 Here's my old bathtub. Last date of use perhaps four years ago? It's been out of order since. The fabric is a very sweet story – Livy was just a few weeks old and all my tired body wanted in the whole wide world was to take a warm bath. But we had no bathtub at the time with the exception of this guy. This guy was in fine, clean, working shape with the exception of a torn open wall to dissect a few plumbing issues. Kevin surprised me by lining the torn open wall with fabric from my stash so that I could take a bath :). That was the last time she was used. He picked a gorgeous fabric, right?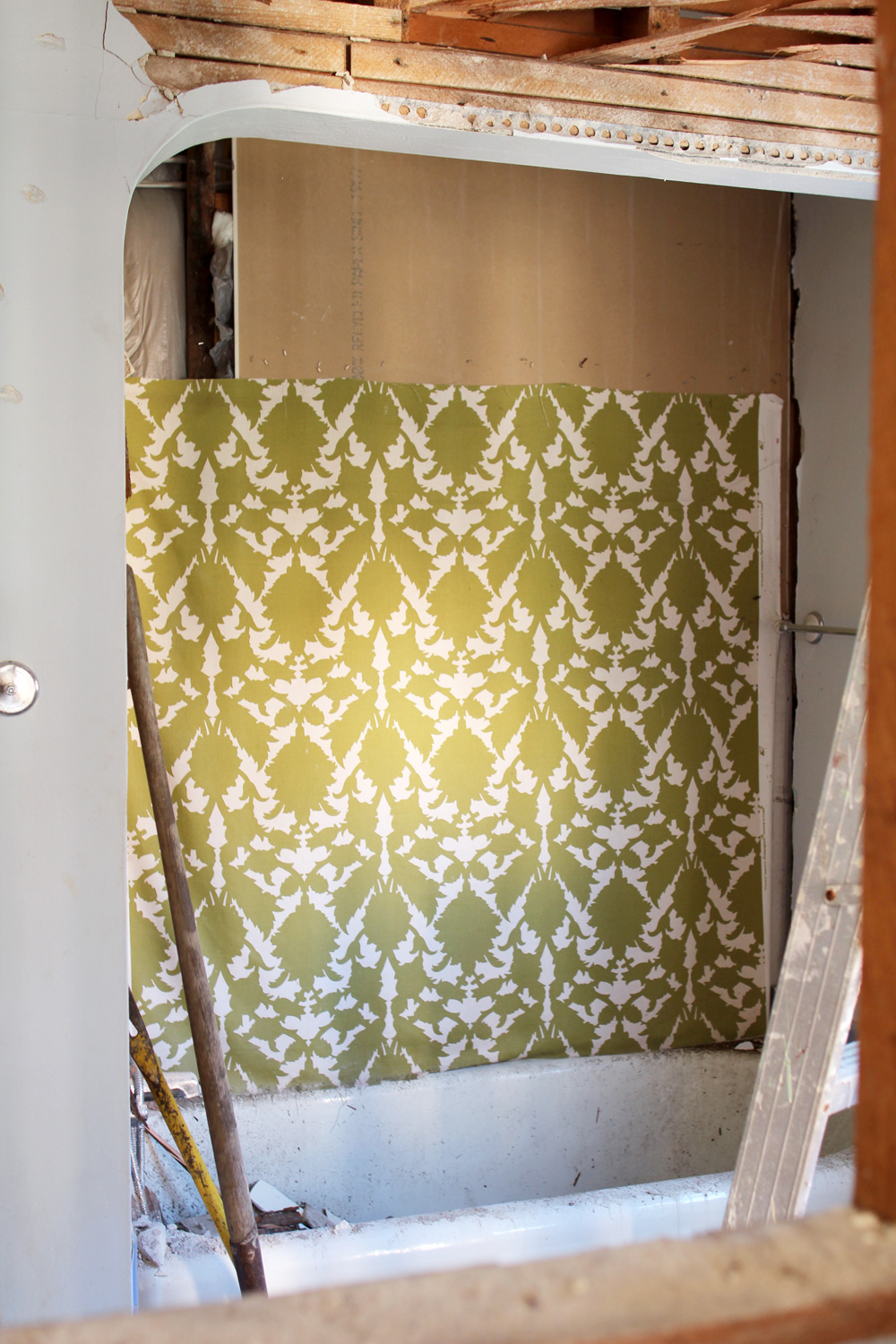 Let the madness begin! And just in case you're wondering what the heck we're doing starting a huge project two weeks after Marlowe's birth, we are using our maternity and paternity leave very strategically ;-).
PS here's a look at the inspiration board for this bathroom, as well as the Pinterest board that keeps us motivated. Credit goes to Katie for the after photos of our bedroom.