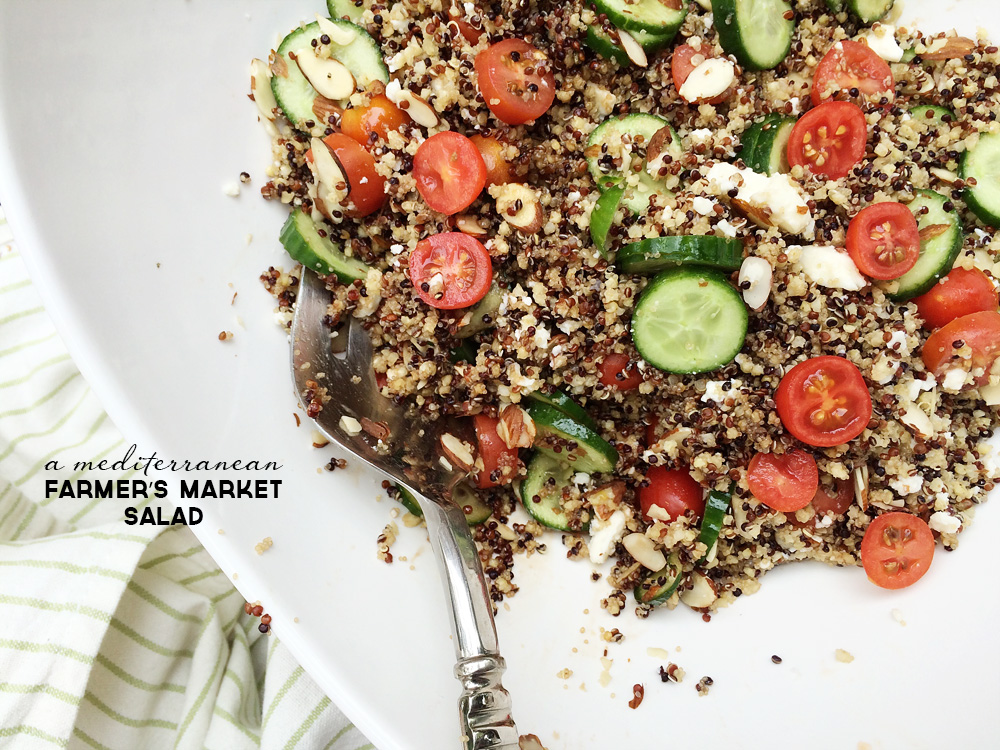 The best salads turn into a complete dinner and this is one such salad. High in fiber, high in protein and considered a whole grain (even though it's a actually a seed), we love the power food that is quinoa in our casa. Especially when mixed with creamy feta (yum). Or really any cheese! But for this particular salad, feta.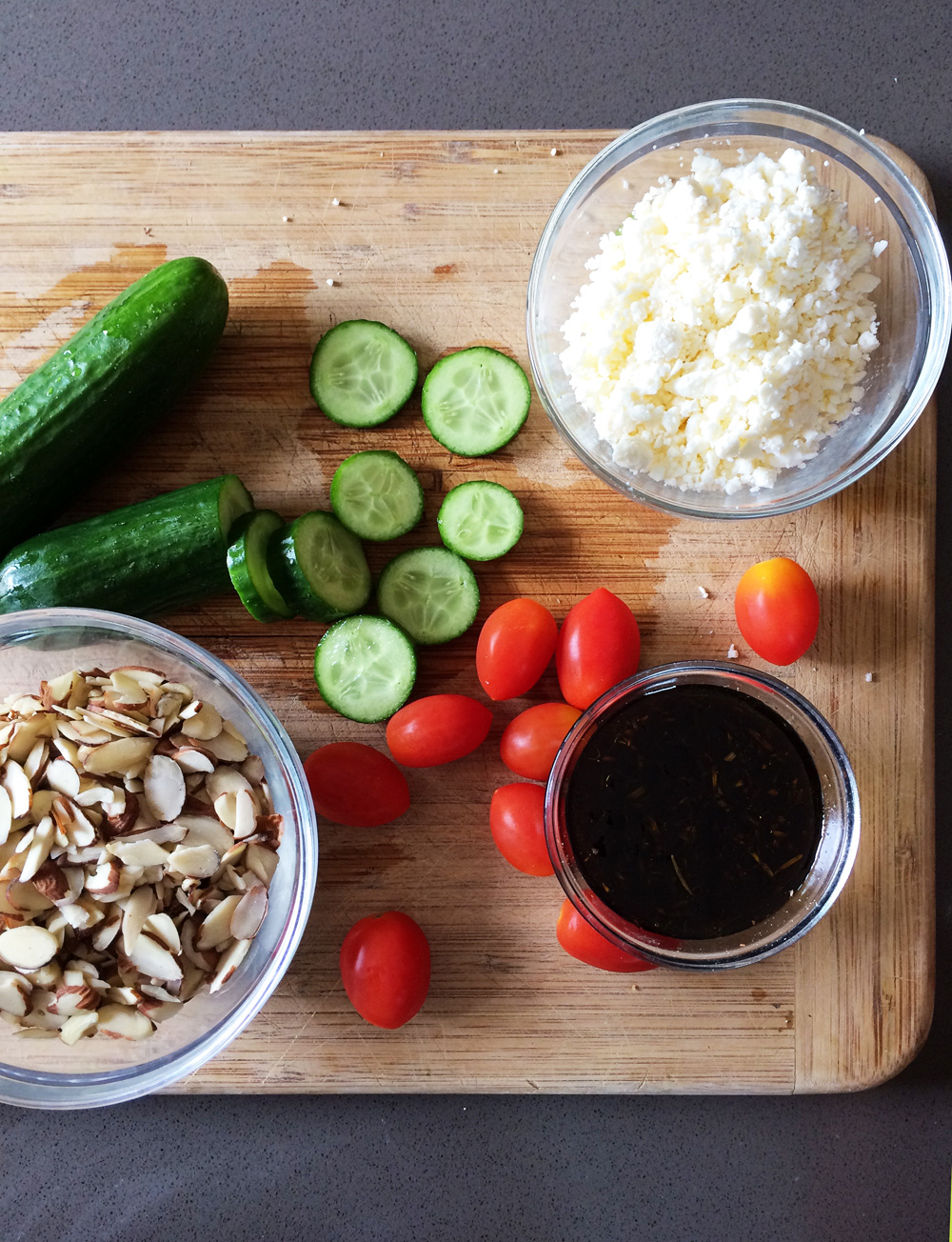 From the garden or farmer's market: grape tomatoes and cucumber. Slivered almonds balance it all out. I made this salad while experimenting with this honey & rosemary balsamic reduction dressing and they are a winning combination (insert heart eyes emoji).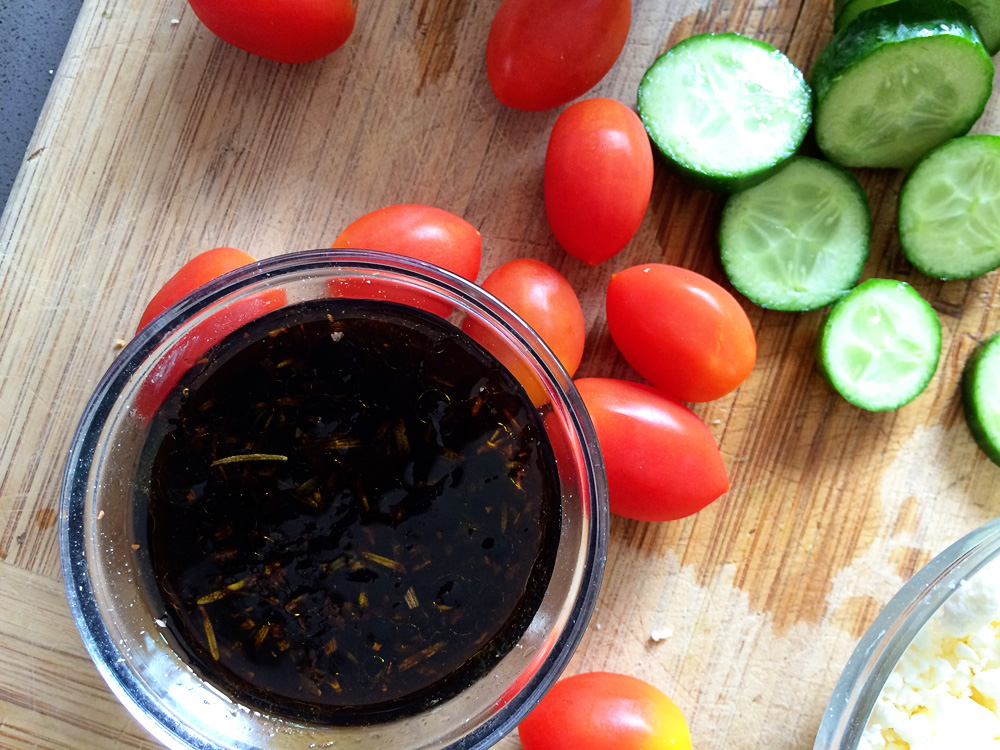 We eat meals vegetarian-style A LOT throughout the week, but if I was to add one more ingredient it might be grilled skirt steak or chicken. A side of warm focaccia bread or pita with Kalamata olives in olive oil would be perfect, too.
Enjoy your beautiful weekend! This weekend we are thinking about heading to the mountains for a day of picnics and hiking. That is, if the weather cooperates (it's been insanely warm and muggy around here). Have a good one!
ps (because I'm thinking all things FOOD right now) these would also be SO good with this salad, and here's another mediterranean-inspired dish but this time for the grill. 
pps we did make pancakes when I got home this week! totally unprompted by me and a lunch request from the girls. of course I obliged :).