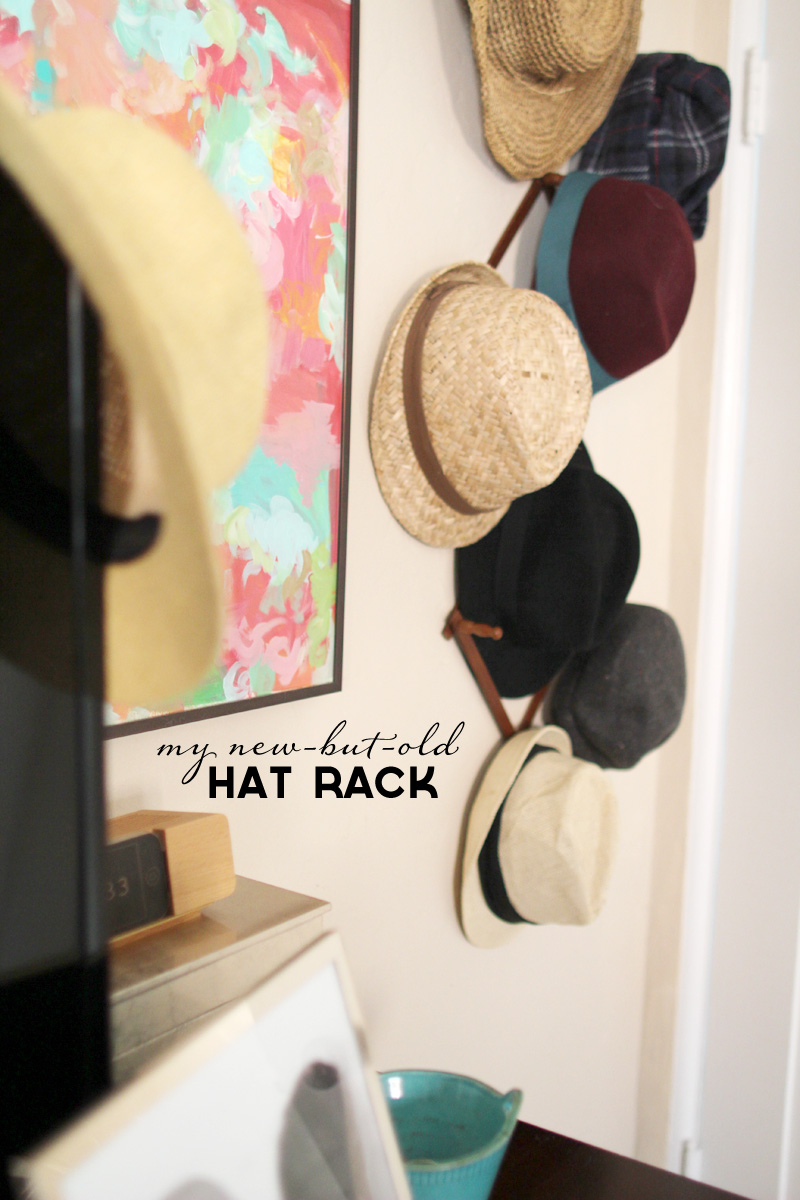 I love hats during every season. Big floppy ones for summer, fedoras for traveling, wool hats in the winter, a cowboy hat for a night at the honky tonk… ;)
I have a crazy collection on the top shelf of my little closet while I keep my more regularly worn ones stacked on a standing lamp in our room in one big, messy pile. I've done that for ages. Kevin's hats, too (he is a big wool cap fan).
Inspired by this idea to create a pretty display, I decided to test out a long piece of twine and clips to see if I could organize our hats into a nice looking collection. But then I came across an awesome, vintage cup rack at a flea market and, remembering that I had seen the idea of using it for hats somewhere, decided to give it a go.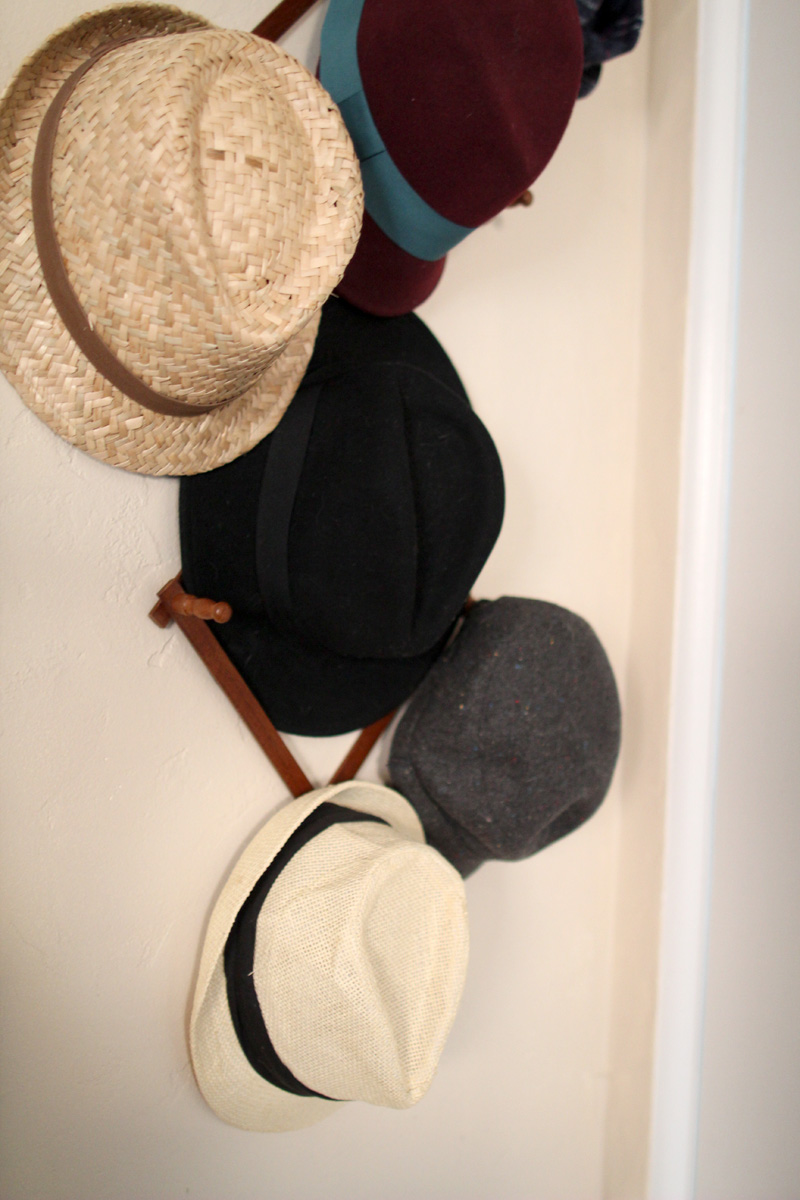 I used command strips to stick it to the wall and love my new solution.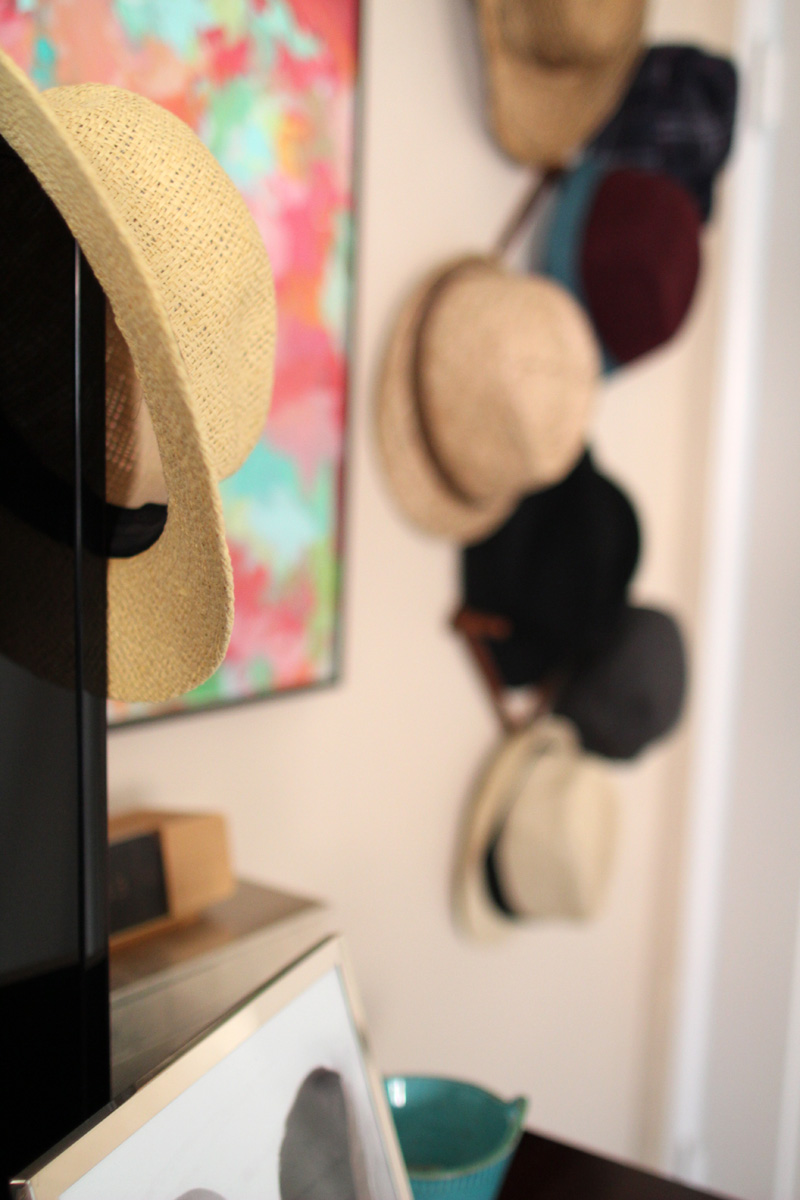 I've checked eBay and Etsy and it turns out you can find something similar starting around $10. Not too bad for a little organization! Now I can find my hats while I'm on my way out the door, and they are no longer at risk of being totally squashed by heavier objects.
Psst a new wool hat to add to my collection (and this one!). Our recently updated full bedroom pics and a few more organizing ideas.