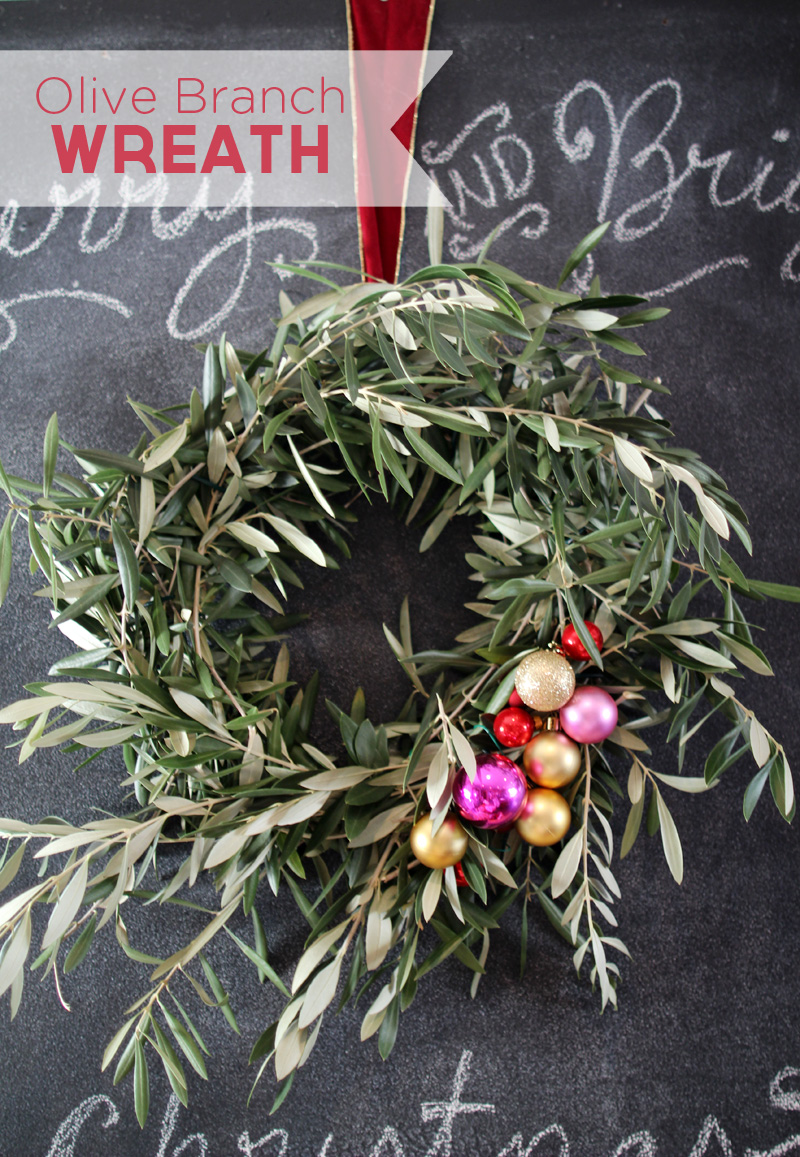 This is probably the simplest project in the book but it's my first go at using a wire wreath form so I wasn't entirely sure what to expect.
Win for the home team! I was so surprised and happy with how quickly this wreath came together that I might ditch all of the artificial wreaths we have around the house and replace them with live greenery next year. For now, this guy is making our kitchen feel just a bit merrier.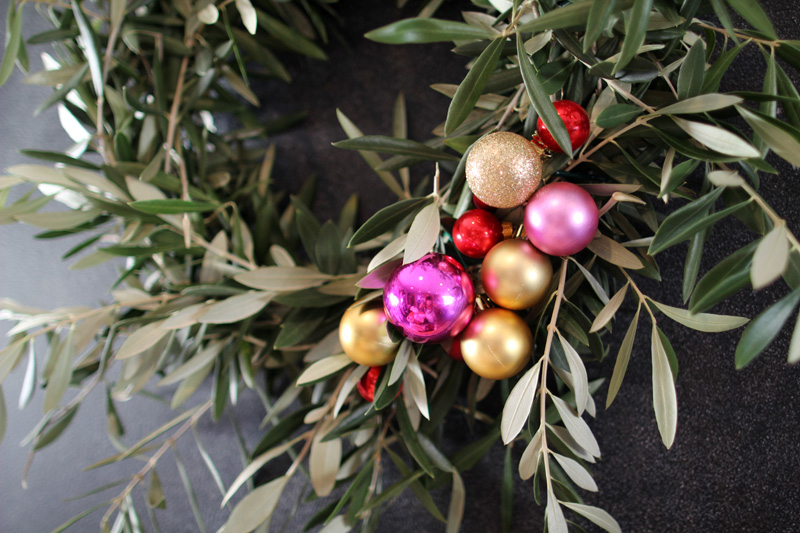 I picked up a wire wreath from Joann's a long while back (they're only $2-3 each) and had it in my Christmas stash. I think that what made this project so easy is that it wasn't just a wire form but actually has the wire 'claws' built in (here's a similar one). My understanding is that simpler wire forms require floral wire as well (sort of like this technique but on a more heavy duty scale).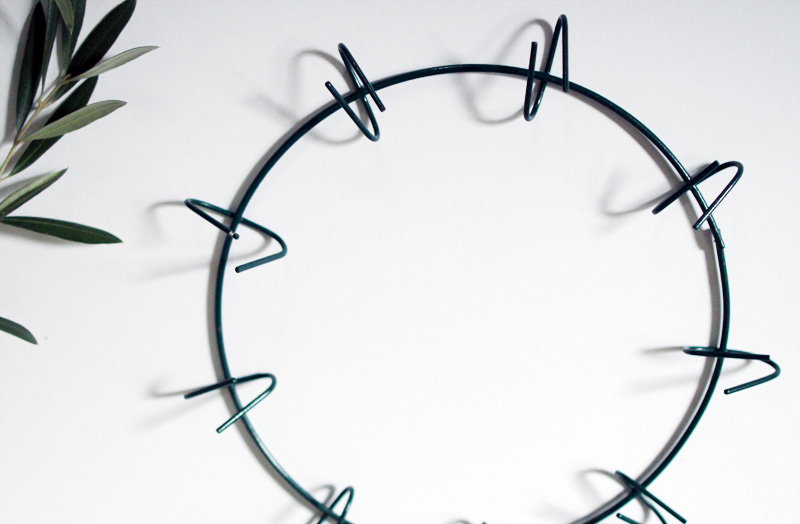 Kevin was pruning our olive trees and it was the prime opportunity to collect fresh branches. Moving in the same counter clockwise direction, I just began to wrap. And wrap. And wrap. And wrap.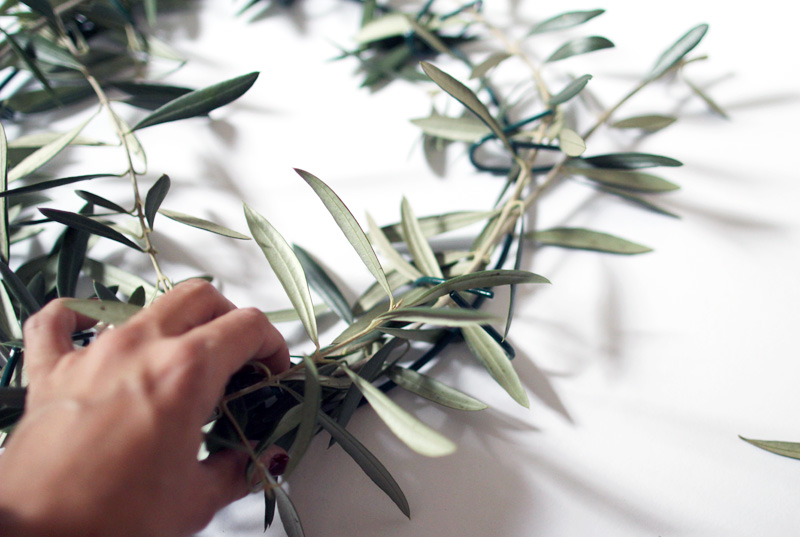 I was going for something a little crazy.
Then I stole a few ornaments from the Christmas tree and strung them together on a strand of floral wire. I used wire hooks (the type you use to hang ornaments on the Christmas tree) to position them in a little bouquet at the bottom right of the wreath. It was sort of a trial & error process of wiring, stepping back to hmmm about it a bit, wiring, stepping back.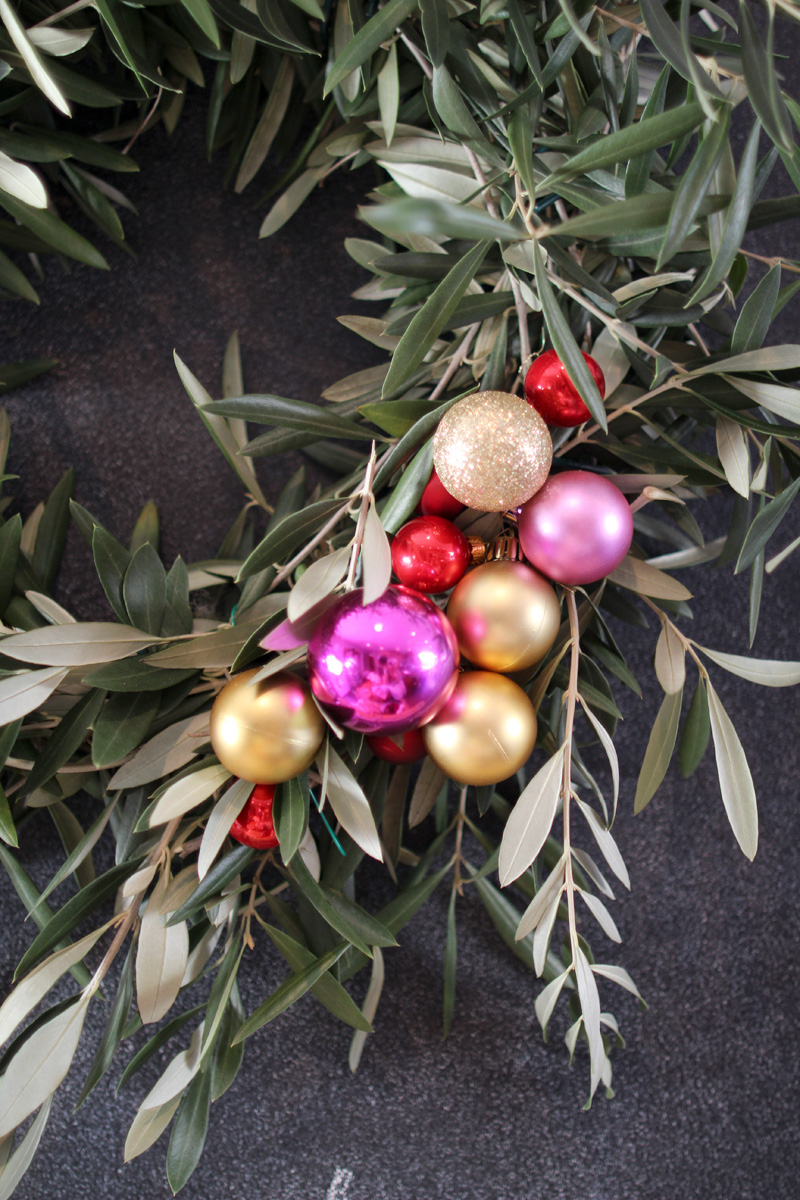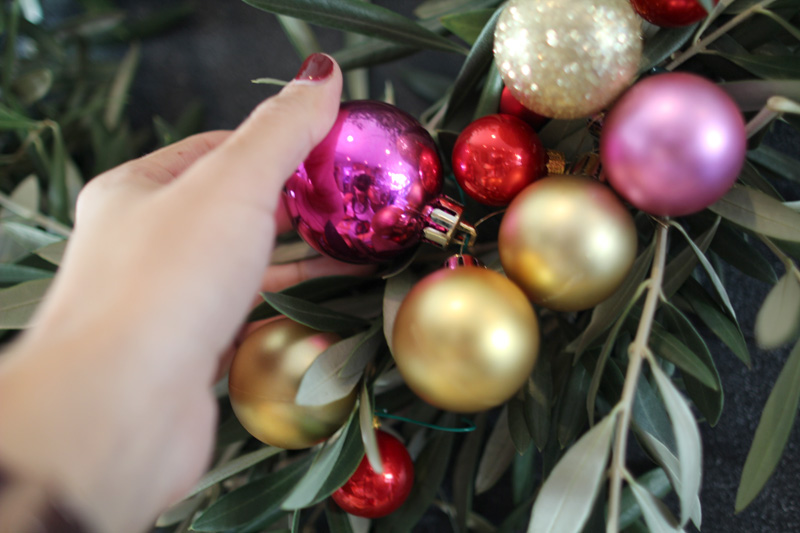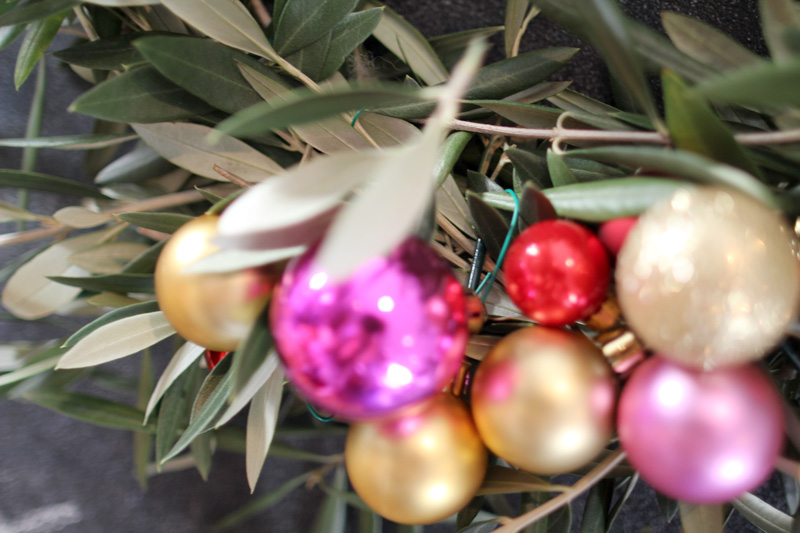 The old frame for the chalkboard in the kitchen eventually found its demise… I'm working on another one right now but it's on the back burner this holiday season.
My wreath is making up for the pretty!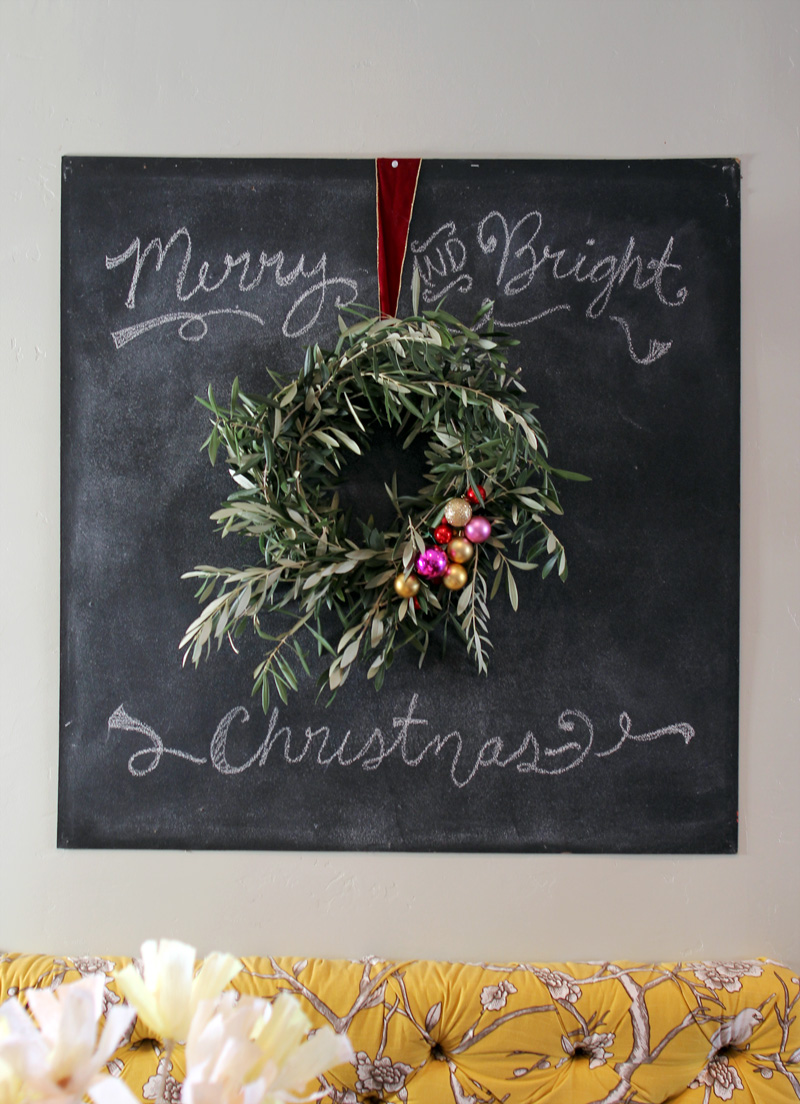 I love when projects work themselves out this way and end up being much easier and quicker than you're expecting. Our house is pretty much done in the decorating department, I'll pull together some photos very soon. Happy nine-days-till-Christmas :).
Lavender wreaths, our Christmas cards this year and a bigger look at this kitchen chalkboard/breakfast table nook area.