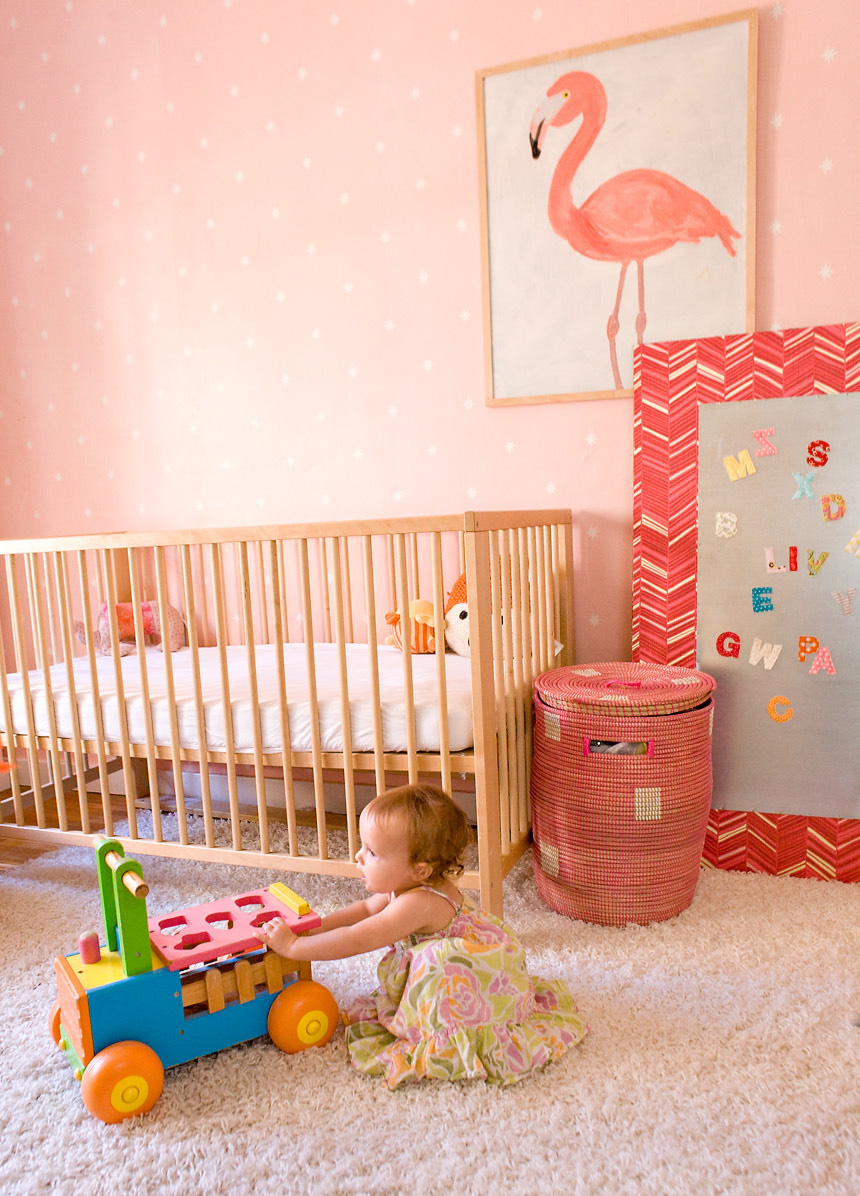 One of my goals this summer was to take a few moments to capture our entire house on camera. I envisioned a one day little shoot where everything would be nicely styled with that comfortably-lived-in look that we've sort of built our house around. I set a date, bought flowers, asked my friend Katie to take the photos and cleaned like you wouldn't believe. I was able to put about 80% of our house together before Katie arrived. I considered that a success :-).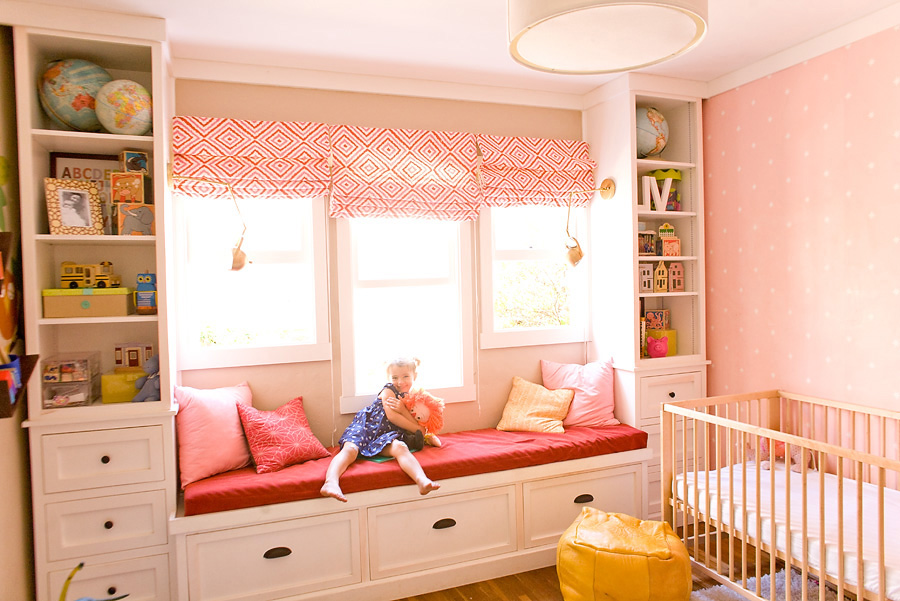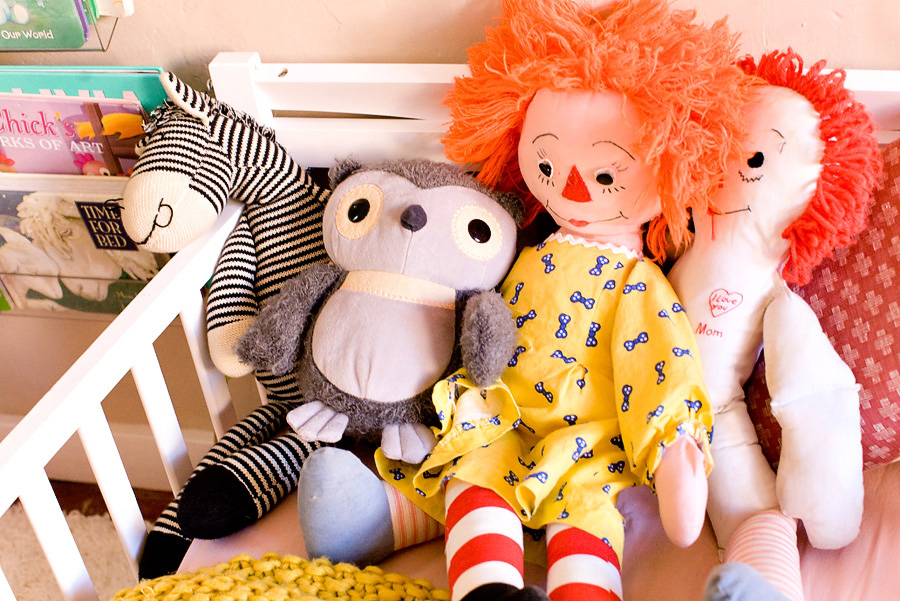 I thought I'd share the girls' room pics with you today as I slowly go through and source everything that I can track down. It's part blog organization, part a goal of mine to have all of this recorded somewhere.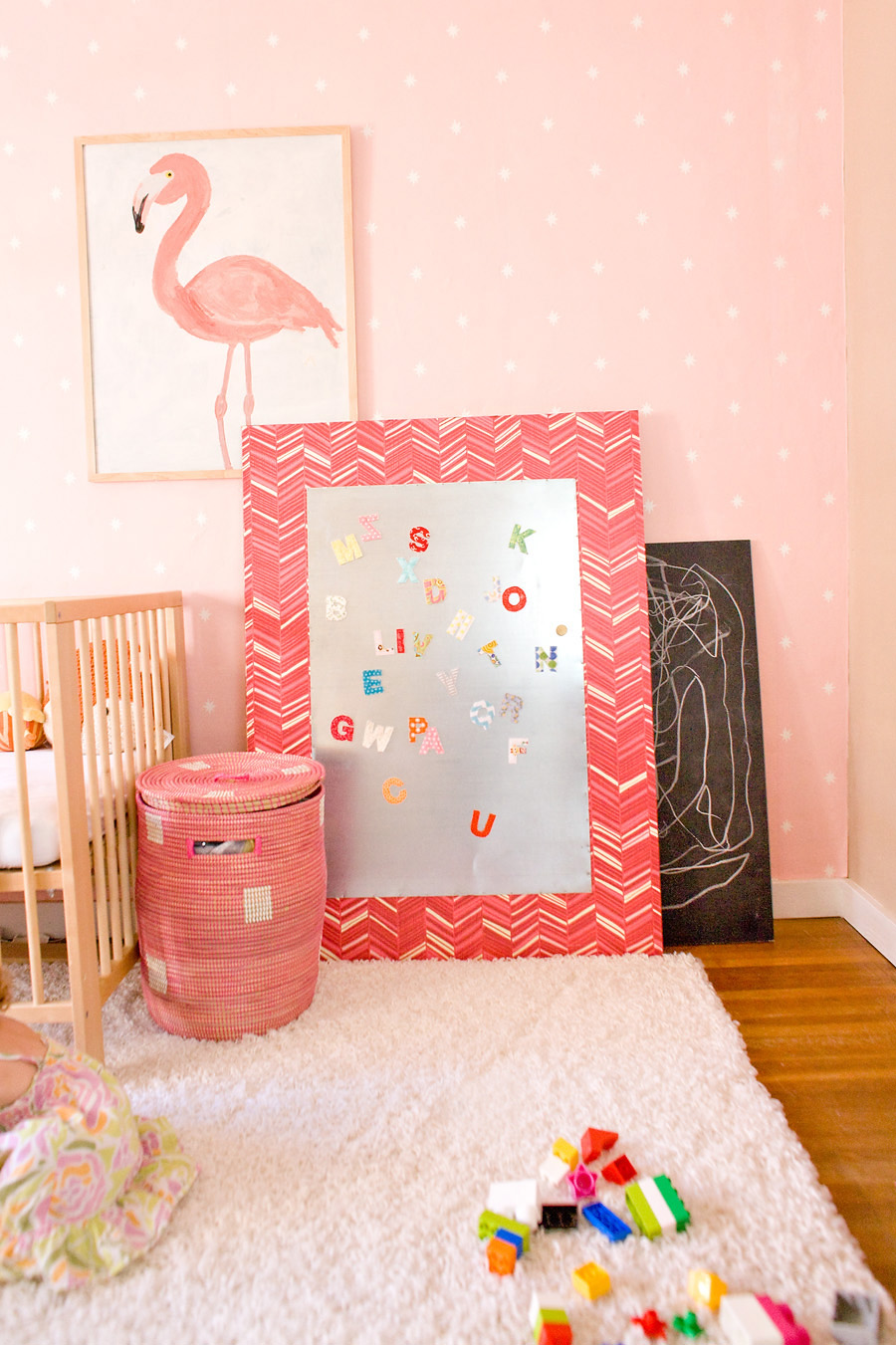 In all truth, I love this room. It might be my favorite in the house. It is built around two little creative, active, imaginative girls that mean the world to me.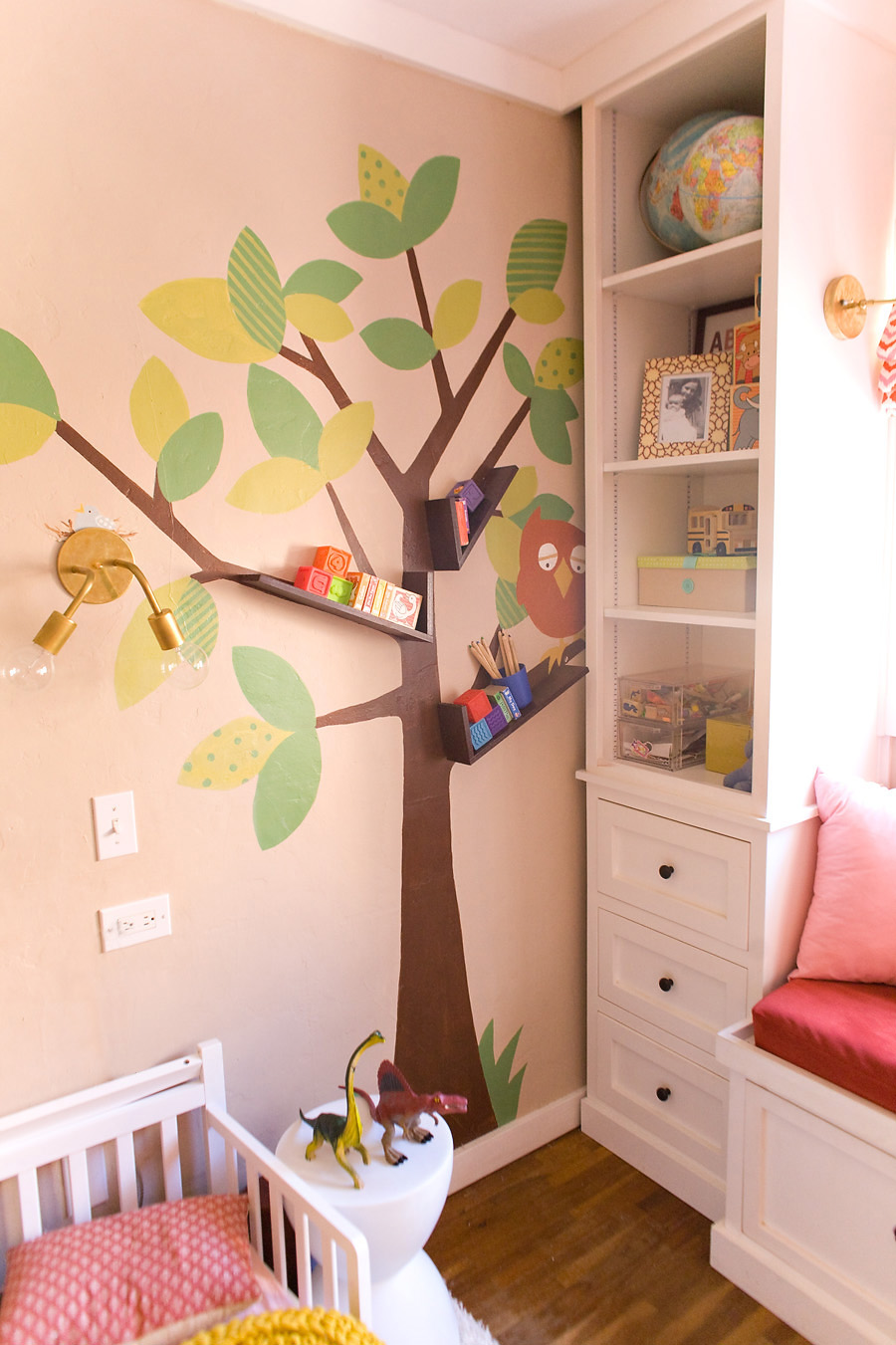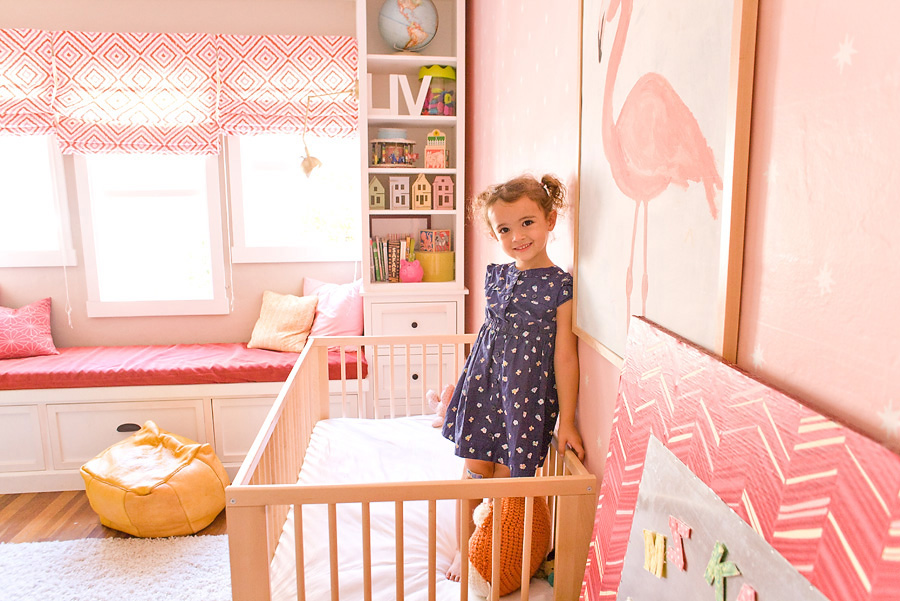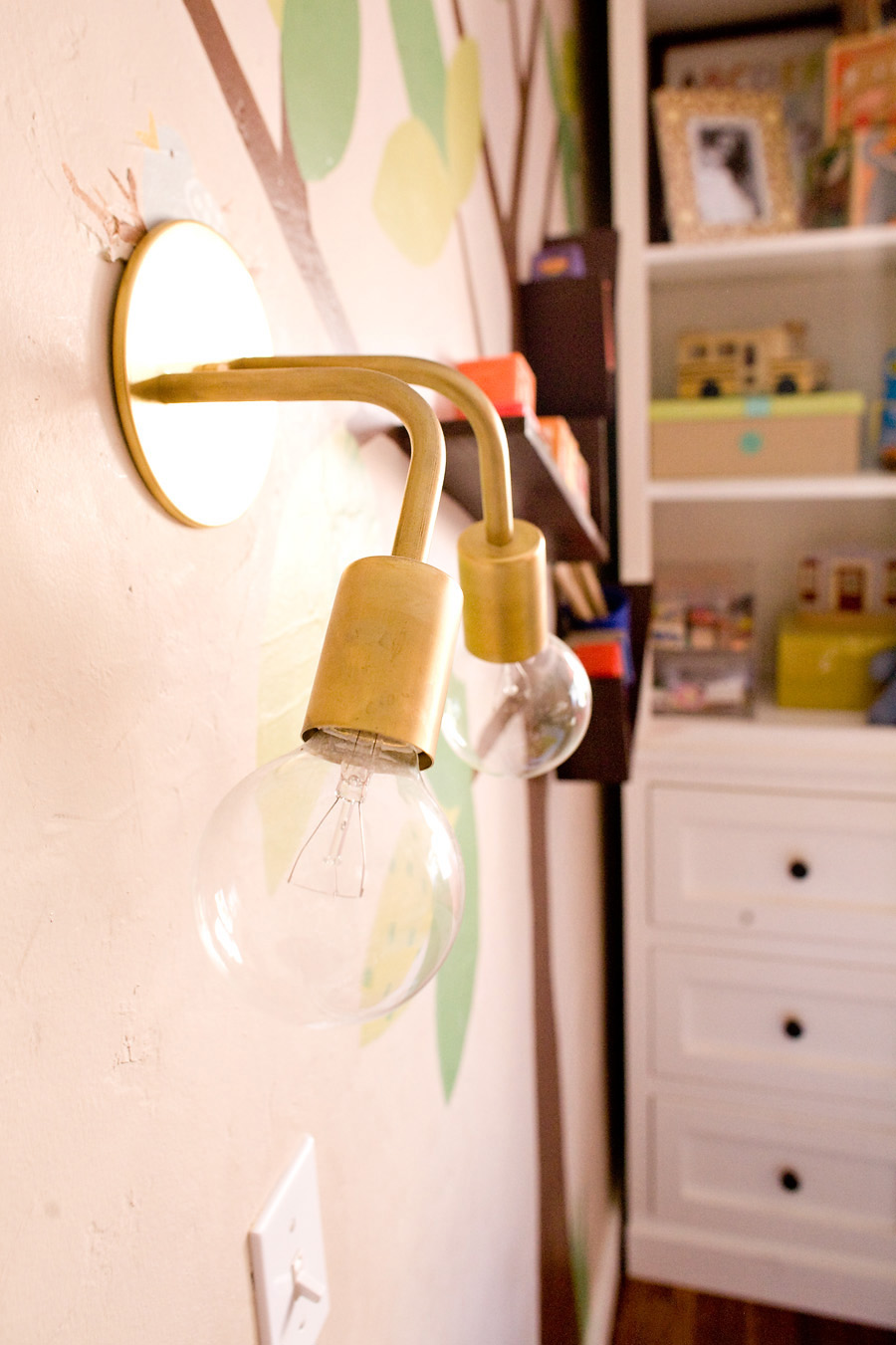 It makes sense that the library walls full of books aren't perfectly coordinated, that the baskets of toys are stuffed randomly, that dolls are crawling out from under beds. If I can get this room 50% of the way there each night before the girls go to bed, I consider it a win.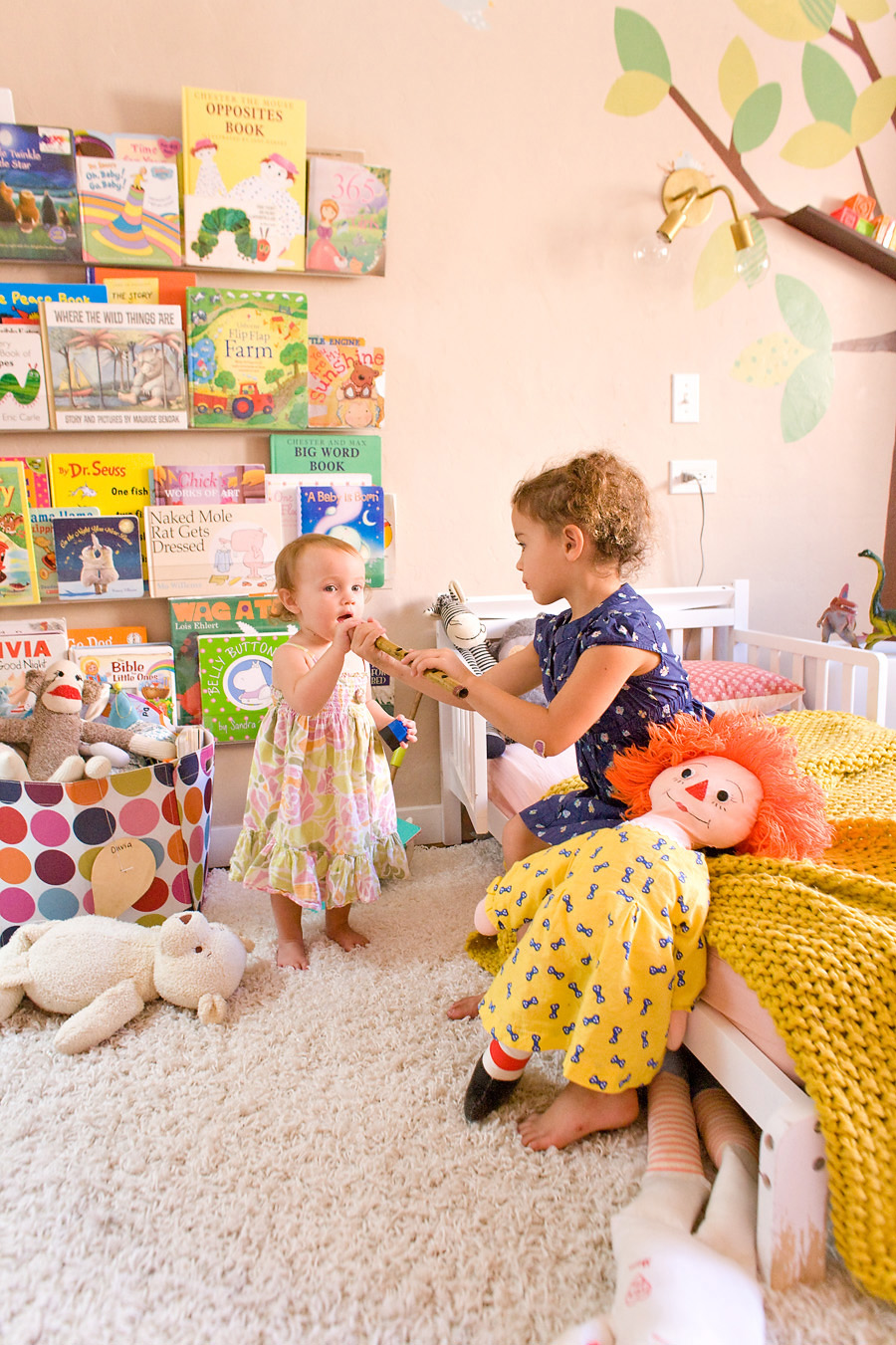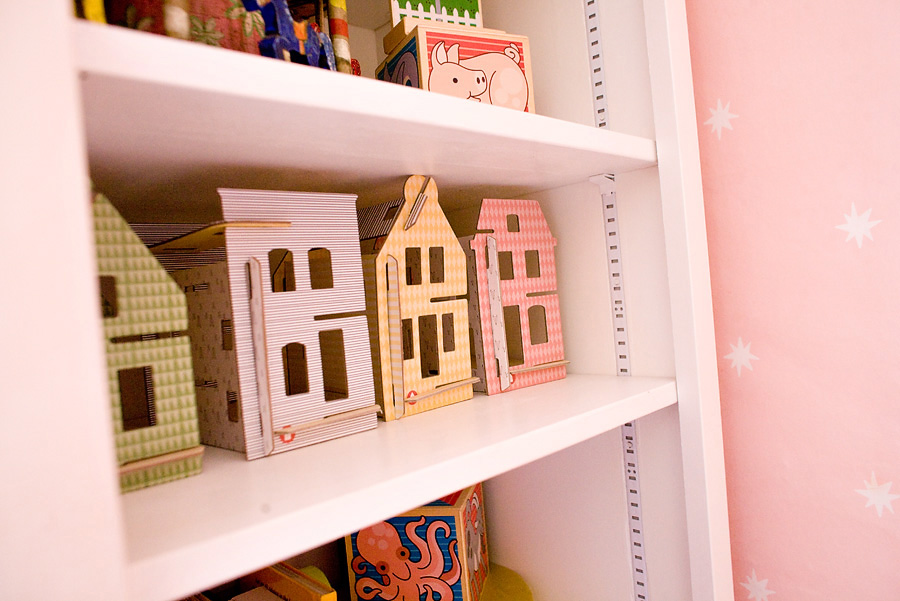 I want the space to feel organized, but mostly loved.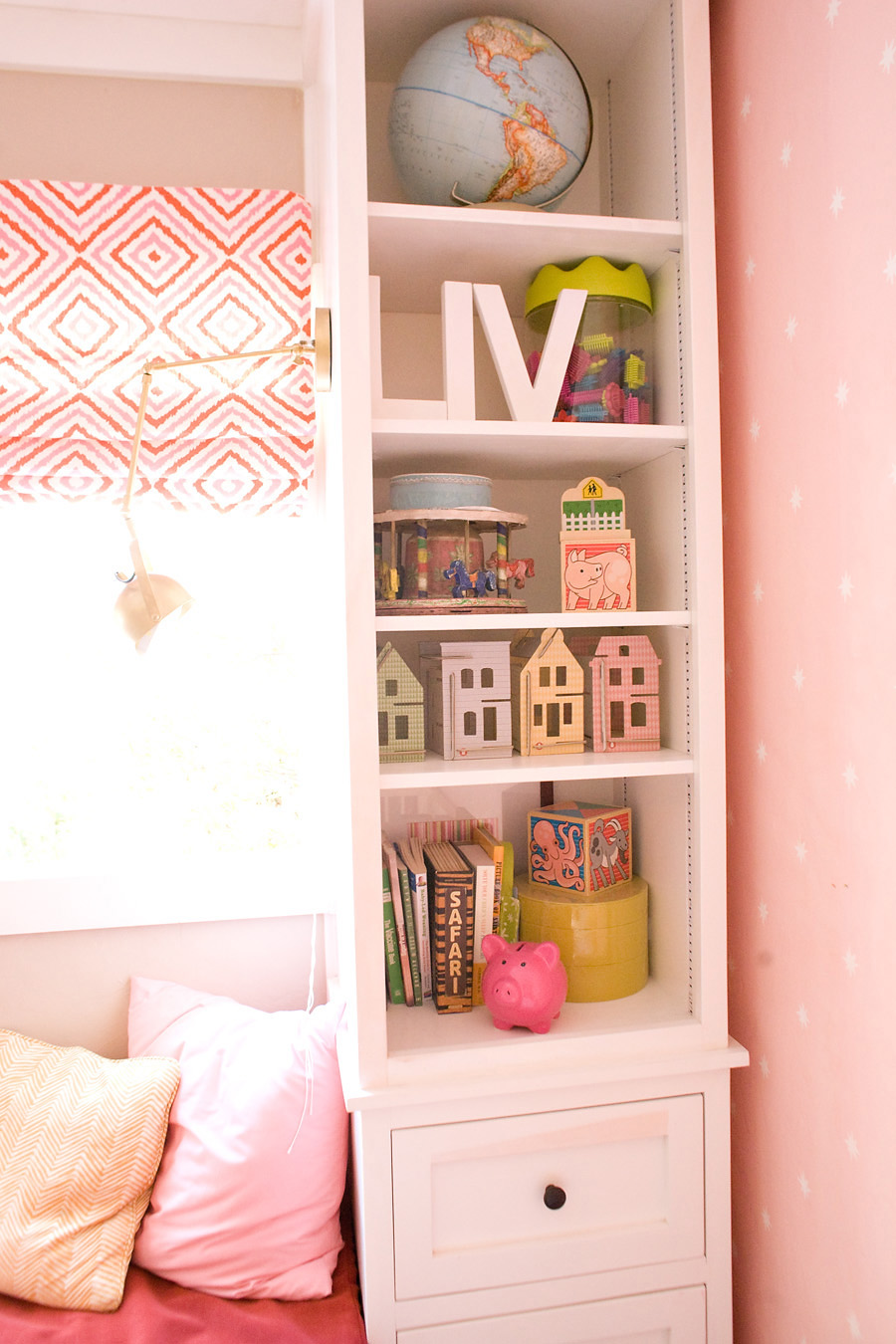 Whatever home we end up in next, whatever redesign that we think up to fit a third in this room (maybe?), I want to remember every detail about this space just as it is today.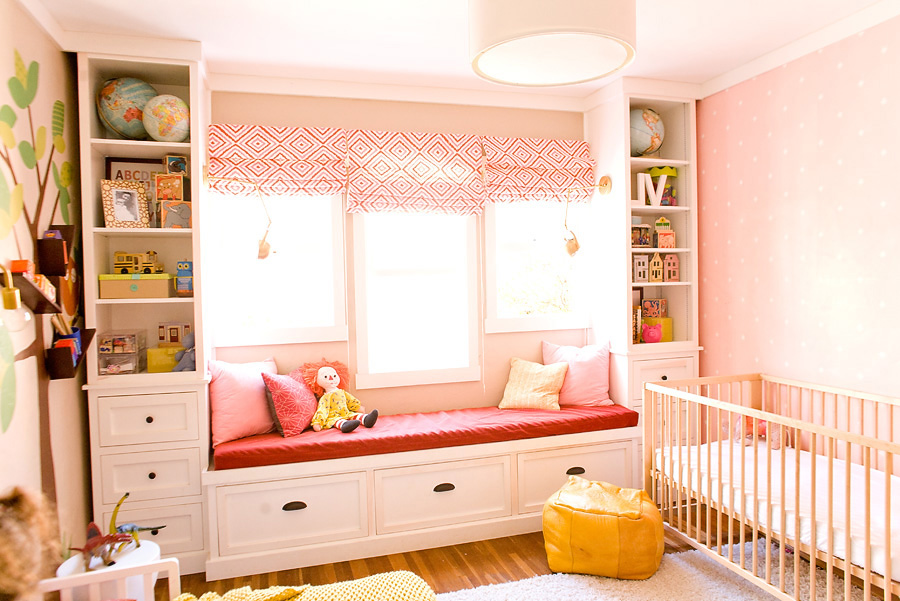 Thanks for letting me share with you!
Sources:
Sort all of the girls' room transformation posts in this quick post roundup for specifics on most of the above projects. A peek at the before!
Special thanks to Katie Beverley for helping me capture the finished room :).