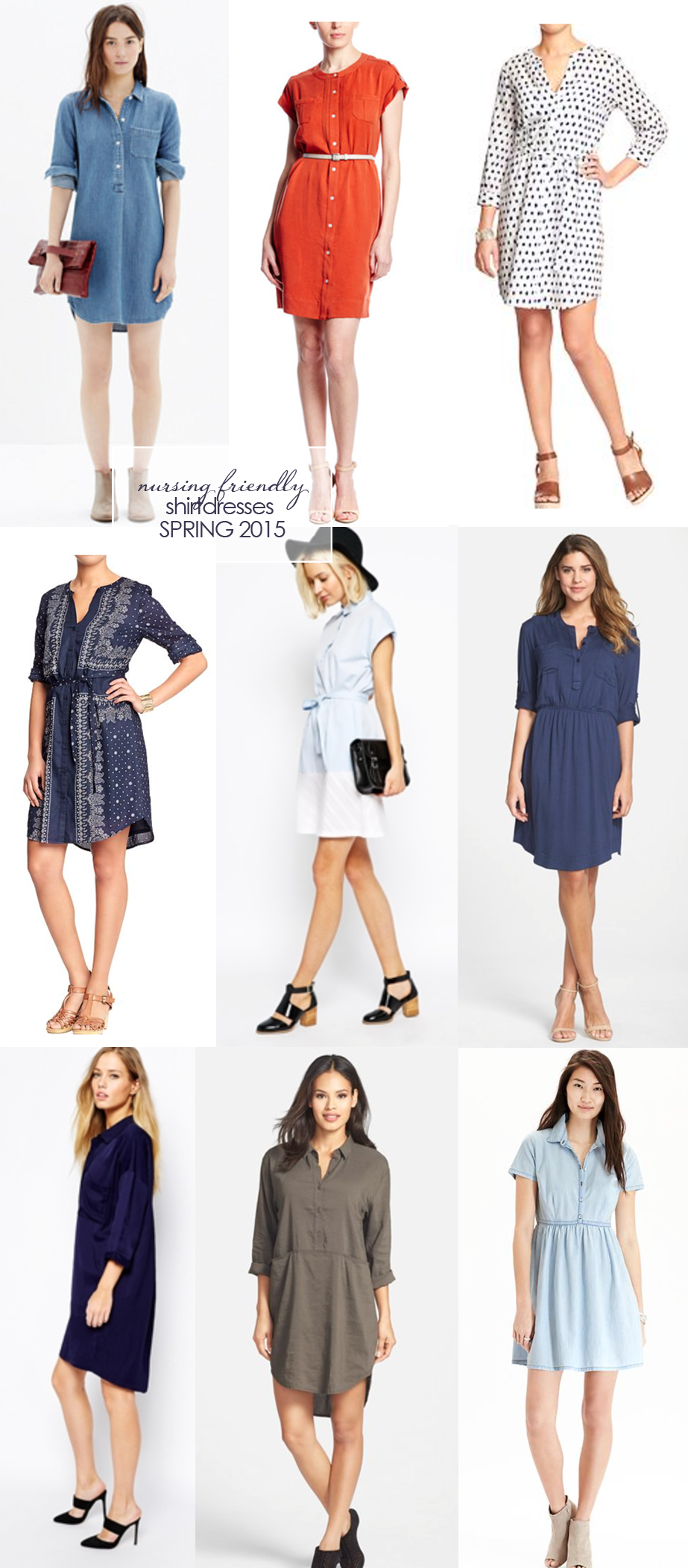 chambray popover dress |  safari orange dress | white with navy polka dots
navy paisley | vintage stripe dress | solid blue woven shirtdress
oversized shirtdress | olive collared dress | chambray shirtdress
There's one clothing item post-pregnancy that I'm particularly sad to not wear a lot and that's the basic dress. Hardly any dresses are built for nursing, they just really don't provide easy access (unless they are super stretchy, and that can still get just a little awkward).
But I love dresses, especially as the weather starts to warm up and they become one of the easiest closet staples (dress + sandals, done!).
Button up shirtdresses for the win. Here are nine that I think may work well for nursing (and definitely non nursing) ladies this spring!
PS my favorite non-maternity maternity dresses part 1 & part 2. A maternity capsule wardrobe.